As an Amazon Associate I earn from qualifying purchases.
There are many times when we are asked how to freeze casseroles. The good news is, it's easy to do and the method is basically the same for all casseroles.
We love to double a favorite casserole recipe and throw the other one in the freezer for another night. We call it cooking once and eating twice (or four times if the casserole is big and your family is small).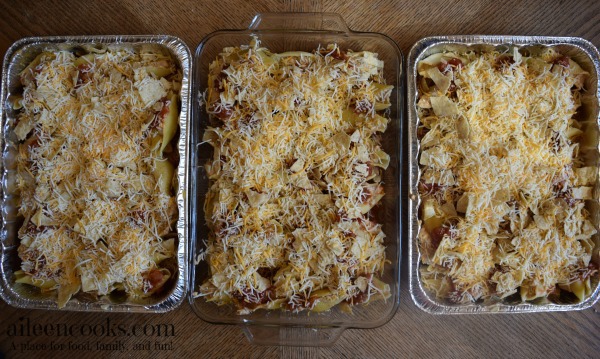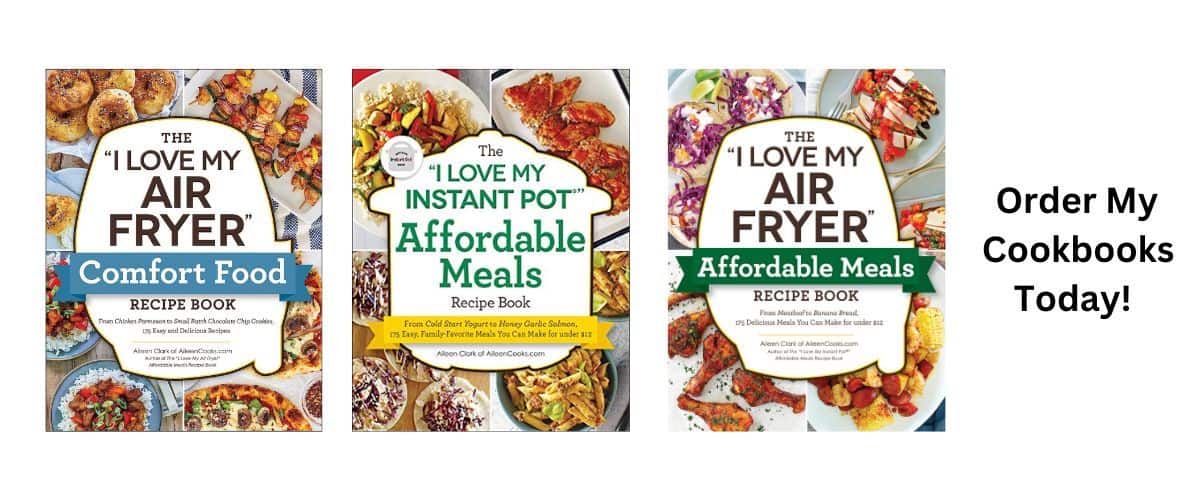 Why do we freeze casseroles?
Casseroles get frozen for many reasons. But the main reason is you want to save it for later. Often times, its in preparation for a busy time ahead, like extra hours at work, a new baby, or a busy after school activities schedule.
Whatever the reason, we are going to teach you our no-fail method for how to freeze casseroles along with a few tips for defrosting and heating your frozen casseroles. There are also many other things you can freeze like cookie dough and soups.
Make sure you check out our archives of casserole recipes. We have everything from tuna casserole to lasagna and Chicken Bacon Casserole to Chicken Cordon Bleu Casserole– and they are all freezer friendly! Also, check out our tips on planning a freezer cooking day and this crockpot freezer meal plan.
How to freeze casseroles
Start with a freezer-friendly casserole dish. We like using foil casseroles for freezing.
Prepare your casserole up to the point of baking – but do not put it in the oven.
Cool the caserole on the counter for 30 minutes or so.
Wrap the casserole in two layers of aluminum foil.
Use a permanent marker to label and date the casserole. Including baking instructions, too.
Place your casserole in the freezer and use within 2-3 months.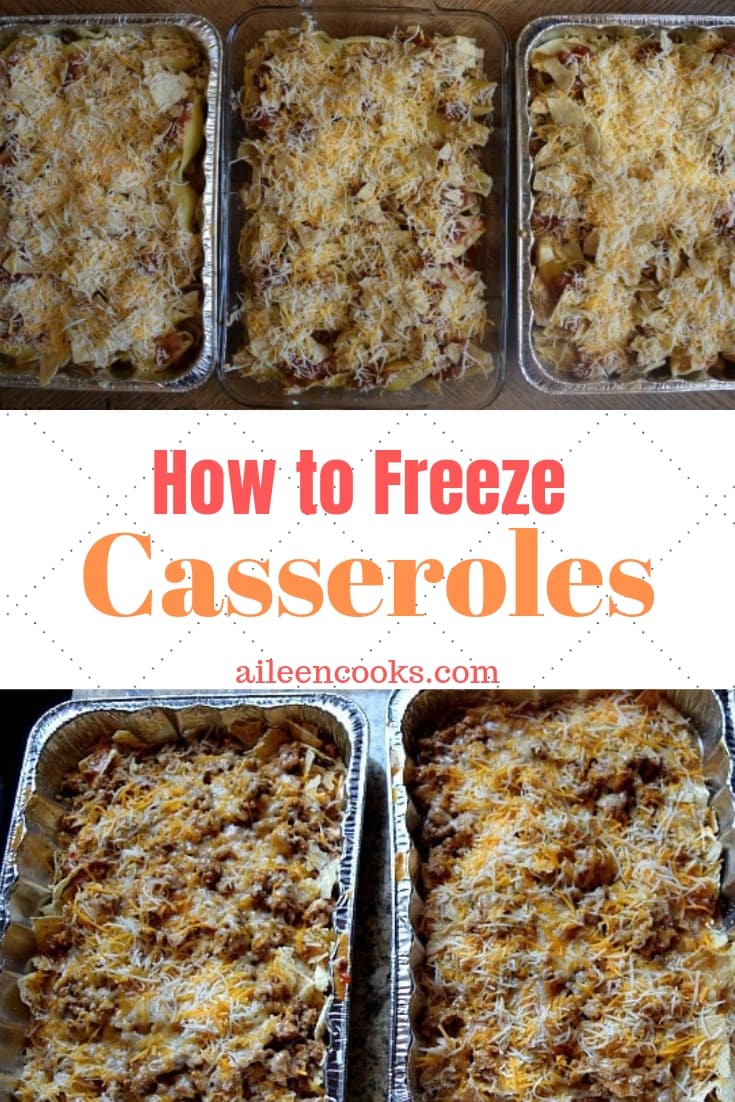 How to defrost and cook a frozen casserole
It is best to defrost your frozen casserole in the refrigerator for 1-2 days prior to baking. If fully defrosted, the casserole can be baked as directed in the original recipe.
If taking your casserole from freezer to oven, you will want to add 20-30 minutes to the bake time stated on the recipe. It takes a little more trial and error if baking a casserole from frozen. It can totally be done, but you may need to push dinner out by a few minutes if its not quite ready.
The casserole is done when the center is hot and it's bubbly around the edges. You can test this with a thermometer or with your finger in the center of the casserole.
*If starting from frozen and your casserole dish is glass, place it in the cold oven and then preheat.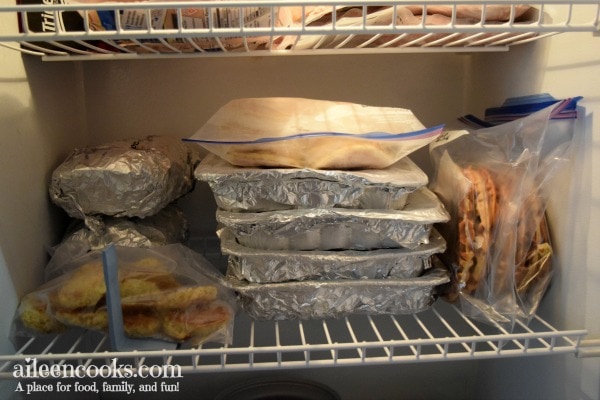 How to freeze a casserole that has already been baked
Let the casserole fully cool.
Leave the casserole in its current dish or divide into individual freezer-safe containers (we like using these snap-ware containers).
If using a dish without a cover, wrap in 2 layers of foil. Label and date with a permanent marker.
If freezing the casserole in individual freezer storage containers, write the date and label with a permanent marker on a piece of tape. Alternately you can label the container with a wet erase marker.
Freeze casseroles for 2-3 months.
Defrost in the refrigerator or in the microwave on defrost.
The fully cooked casserole may be reheated in the microwave or in the oven until warm.
*Please note that metal containers should not be used in the microwave and plastic containers should not be used in the oven.
We hope this tutorial on how to freezer casseroles was helpful to you. Make sure you check back soon for more kitchen tips & tricks and new recipes!