Experience something different with this recipe for whole wheat chocolate chip zucchini bread. The white whole wheat flour adds an extra layer of flavor while the chocolate chips add the perfect amount of sweetness.
We are right in the middle of harvesting season and I know a lot of you have loads of zucchini! We have raised garden beds (sneak a peek at our garden in this post) and have been harvesting tomatoes, green beans, watermelon, and pumpkins. I would love to say I am up to my ears in zucchini, but mine isn't doing so hot this year.
I still wanted to experiment with zucchini recipes, so I bought a bunch from Trader Joe's so I could share some yummy recipes with you.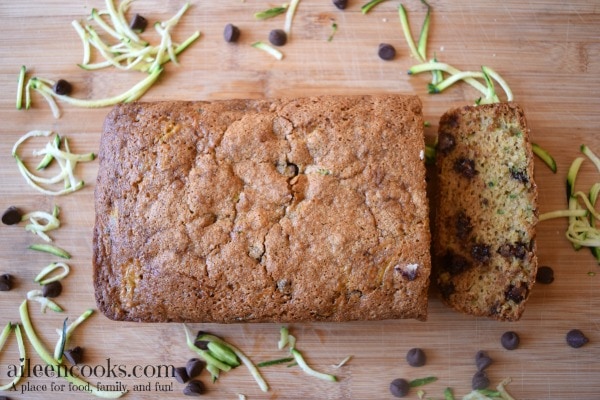 Making a healthier zucchini bread recipe
My top priority was coming up with a healthier version of chocolate chip zucchini bread that still tastes good. This whole wheat chocolate chip zucchini bread is made with 1/2 white whole wheat flour (I like the Trader Joe's brand & King Arthur Brand) and 1/2 of the oil switched out with applesauce.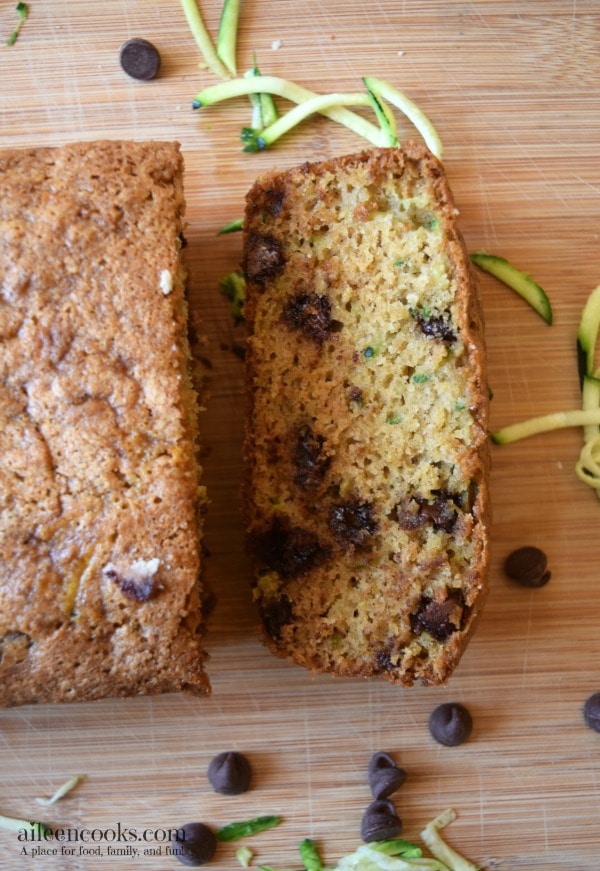 You're left with a moist and flavorful bread filled with veggies and chocolate chips. What I love most about this whole wheat chocolate chip zucchini bread is the batter is FULL of zucchini, but the zucchini melts into the batter as it's baking, so it doesn't feel like you're eating a mouth full of vegetables.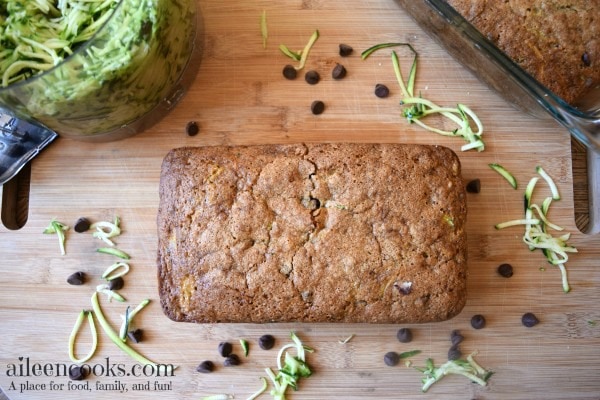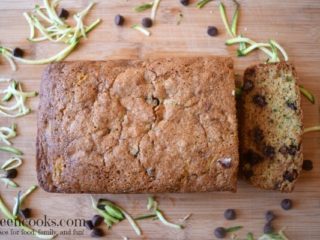 Yield:

12 people
Whole Wheat Chocolate Chip Zucchini Bread
Total Time:
1 hour
10 minutes
This recipe makes two loaves of whole wheat chocolate chip zucchini bread. To freeze: Allow to fully cool. Wrap tightly in 2-3 layers of foil and freeze up to 3 months.
Ingredients
2 cups sugar
1 1/2 cups white whole wheat flour
1 1/2 cups all purpose flour
1 teaspoon cinnamon
1 teaspoon baking powder
1 teaspoon baking soda
1 teaspoon salt
3 eggs
1/2 cup applesauce
1/2 cup vegetable oil
1 tablespoon vanilla
2 cups shredded zucchini - do not drain
1 cup chocolate chips
Instructions
Preheat oven to 325 degrees. Grease and flour 2 loaf pans and set aside.
In a large bowl, whisk together the sugar, white whole wheat flour, all-purpose flour, cinnamon, baking powder, baking soda, and salt.
In a medium bowl, whisk together the eggs, applesauce, vegetable oil, and vanilla.
Make a well in the flour mixture and pour in the egg mixture. Mix well.
Fold in the zucchini and chocolate chips.
Evenly distribute batter between the two loaf pans and bake 60-70 minutes. The bread is ready when a toothpick inserted in the center comes out clean.
Nutrition Information
Amount Per Serving
Calories

352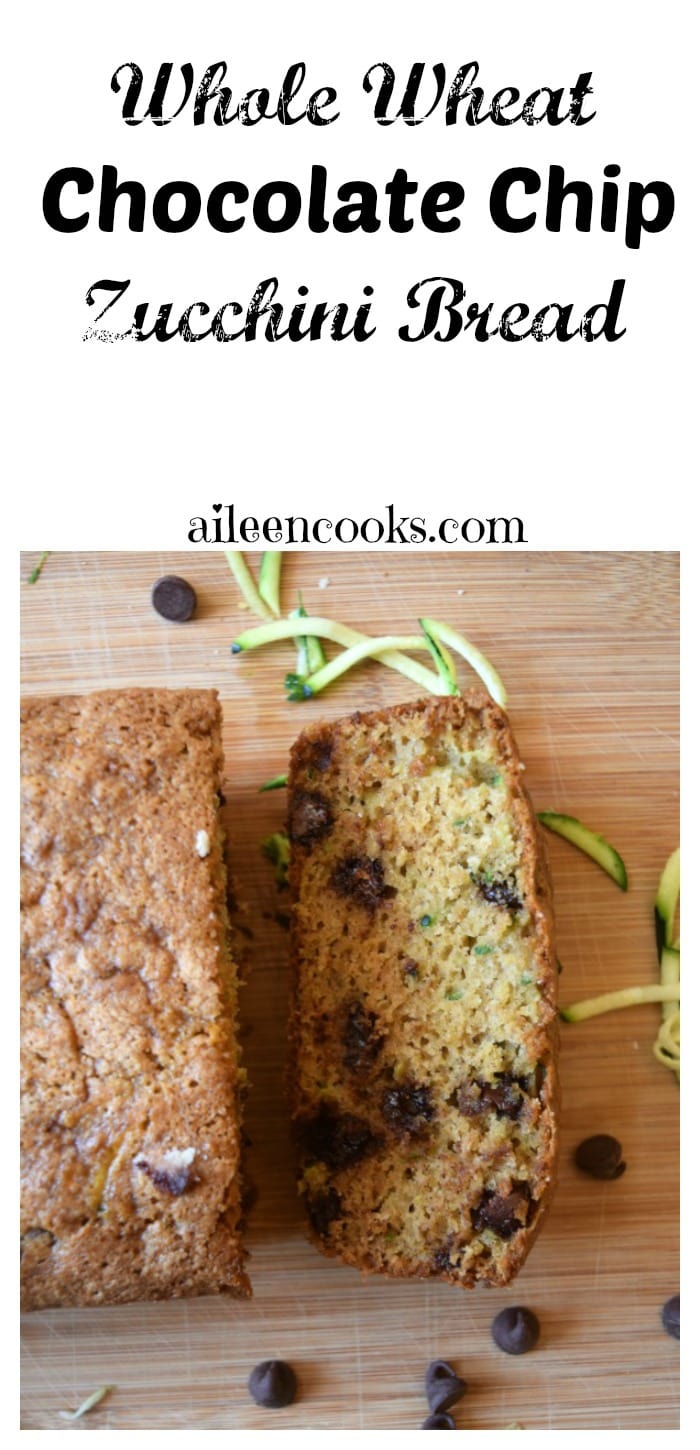 Source: Adapted from All Recipes
We love baking zucchini bread during the hot summer months and hope you will enjoy it, too!