Are you looking for new ways to eat one of the summer's most plentiful vegetables? This list of zucchini recipes has every recipe you need to enjoy zucchini without getting bored.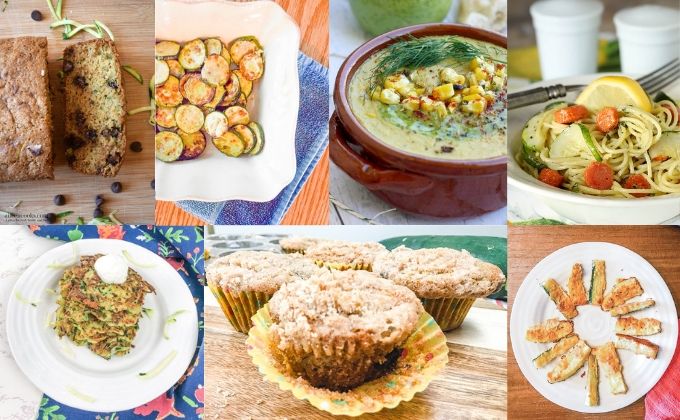 Before we get into the list of zucchini recipes, I am going to answer some frequently asked questions about zucchini. Feel free to open the table of contents below for quick access to all zucchini recipe categories.
Can Zucchini be eaten uncooked?
Yes. Zucchini can totally be eaten uncooked. Although many popular recipes include cooking zucchini or baking it into bread or muffin, uncooked zucchini is a healthy way to enjoy summer's harvest. Try it sliced on top of a salad to give you that crunch fix.
Is Zucchini better raw or cooked?
Are you wondering whether zucchini is better raw or cooked? That's a matter of personal preference. Many people enjoy raw zucchini eaten as a crunchy vegetabale along with carrots and celery. Raw zucchini can also make a nice crunchy topping on salads. Cooked zucchini is much more versatile and can be fried, baked, stuffed, and sauteed. The choice is yours. We suggest trying it both ways and deciding for yourself.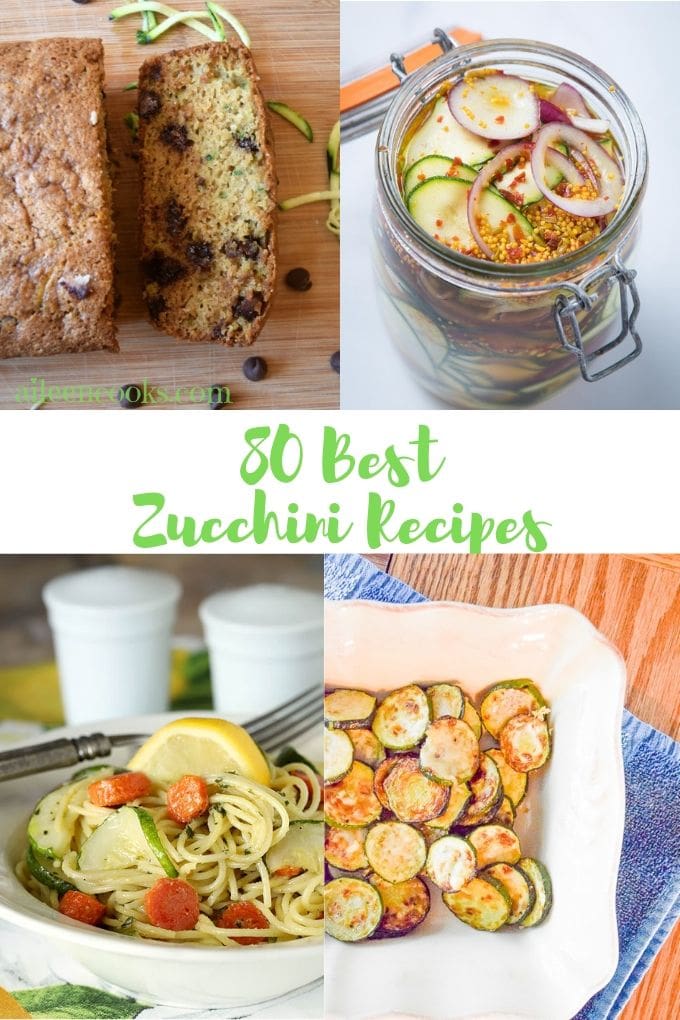 How to Freeze Zucchini Recipes?
Whether or not you can successfully freeze a zucchini recipe really depends on the type of recipe. Baked goods freeze really well – and they will freeze well even with zucchini in them. Unfortunately, other zucchini recipes tend to not freeze as well because of the high water content in the zucchini.
If it is a stand-along zucchini recipe – liked zucchini fries or zucchini boats, you probably don't want to freeze it. If it is a recipe with just a bit of zucchini in it, then it should be okay to freeze.
Read this post to learn how to freeze casseroles. If you are looking to freeze a zucchini baked good, then follow the directions in this post on freezing cookie dough. The process is the same with fully baked goods.
Easy Zucchini Recipes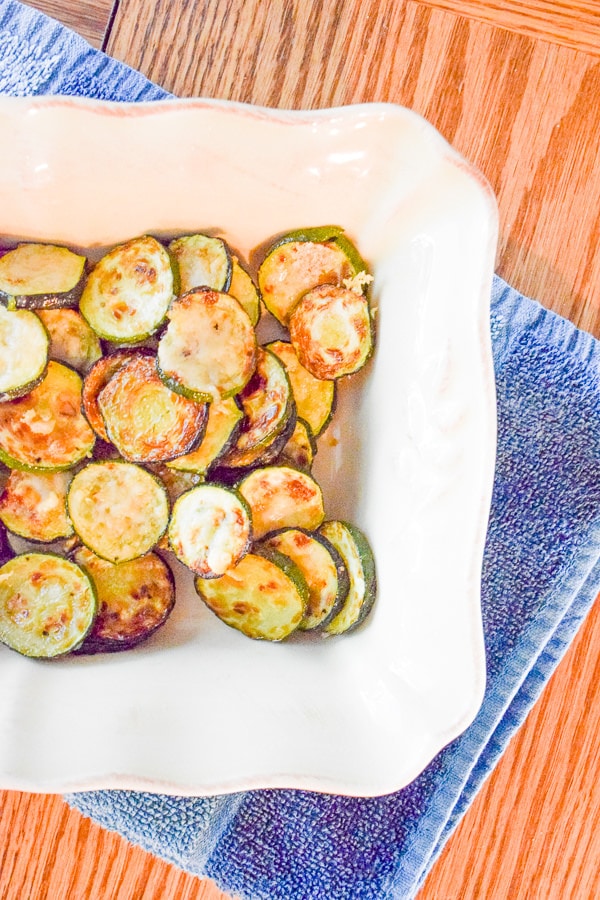 Parmesan Zucchini Rounds from Aileen Cooks
Make these super simple recipe for parmesan zucchini rounds as your vegetable side dish tonight. They are crispy, cheesy, and oh so good! Good luck eating just one.
Zucchini Ribbon Salad from What a Girl Eats
Zucchini ribbon salad is a delicious side dish, made with ribbons of fresh garden zucchini, and crumbled feta cheese, then brightened up with lemon and mint.
Instant Pot Zucchini Vegetable Soup from Recipes From a Pantry
Instant Pot Vegetable Soup With Zucchini is a healthy vegetable soup that is full of beautiful colour and flavour! This is a quick and easy soup that is both nourishing and satisfying.
Zucchini Artichoke Flatbread from The Mama Maven
Zucchini Artichoke Flatbread is so delicious for entertaining or a night in.
Sausage and Zucchini Soup from My Productive Backyard
A delicious and simple to make low carb, paleo, dairy and gluten free sausage and zucchini soup!
Spicy Asian Zucchini from Neighbor Food Blog
Spicy Asian Zucchini is a delicious, savory side dish you can make in ten minutes!
Baked Zucchini Recipes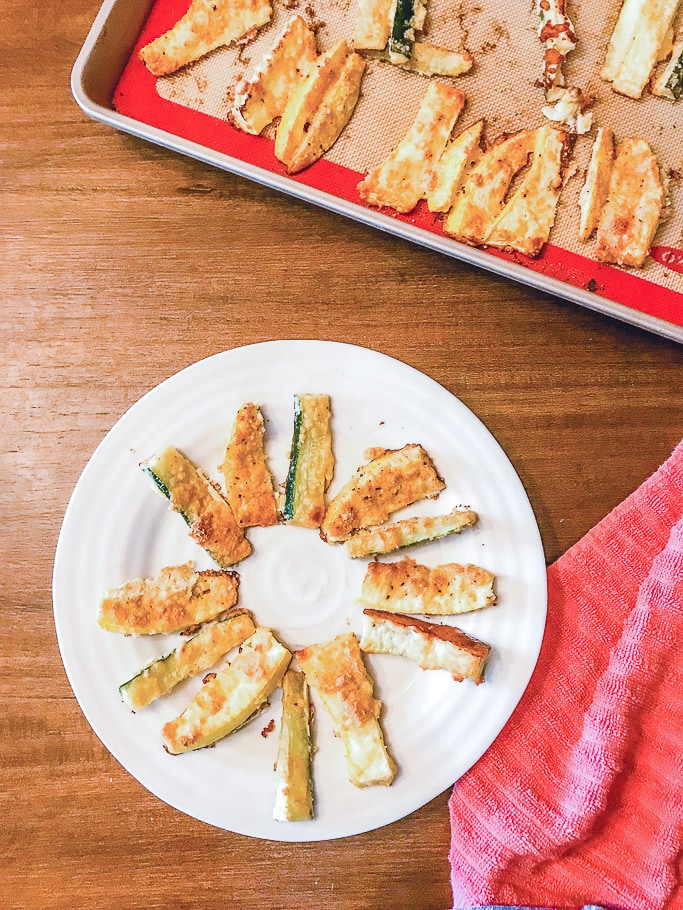 Parmesan Zucchini Fries from Aileen Cooks
Whip up a batch of these tasty and low carb parmesan zucchini fries tonight! They are one of our very favorite zucchini recipes!
Roasted Zucchini and Summer Squash from Aileen Cooks
Roasted zucchini and yellow squash packs a punch with lemon and pepper flavors! You will love how easy baking zucchini and yellow squash really is! It will take you just a few minutes to whip up this yummy batch of baked squash and zucchini that pairs perfectly with chicken or fish.
Roasted Summer Vegetables from Sidewalk Shoes
Zucchini, yellow squash and tomatoes are so delicious in this simple roasted summer vegetables.
Roasted brussel sprouts + zucchini recipe from Bless Her Heart Y'all
A clean, crisp, savory vegetable dish that is not only healthy but gorgeous and an easy addition to any meal! Lemon, honey, and garlic flavors coat the roasted brussel sprouts, zucchini noodles, and pomegranate arils for a colorful fresh salad.
Zucchini Fritter Recipes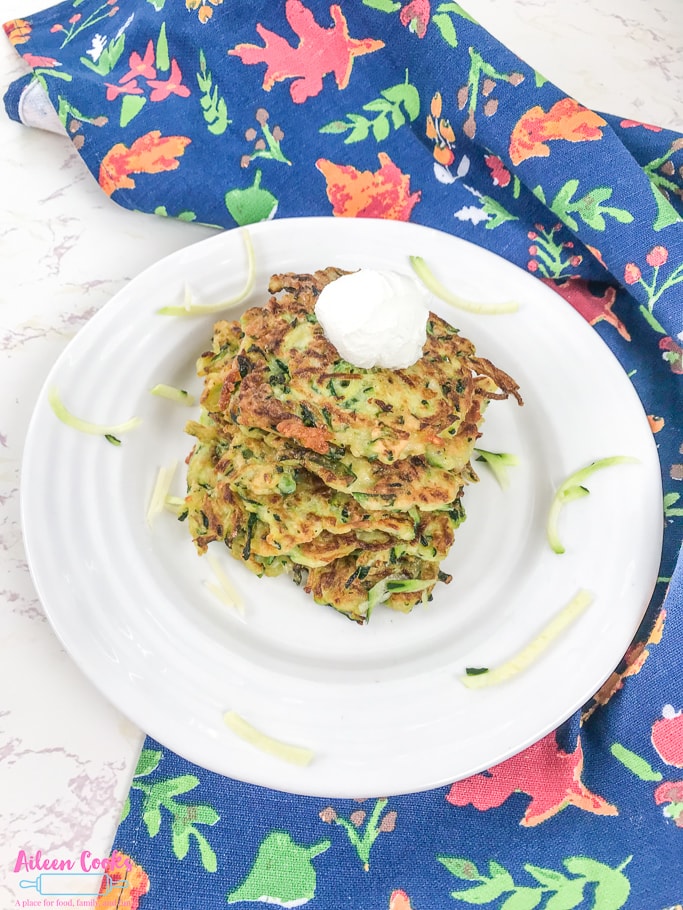 Zucchini Fritters from Aileen Cooks
Whip up a batch of zucchini fritters tonight! These cheesy bites of goodness are so delicious, you might just forget you are eating vegetables.
Zucchini Corn Fritters from Caroline's Cooking
These zucchini corn fritters combine two summer favorites into an easy, delicious appetizer or side. Crisp on the outside, soft inside, they're flavor-packed little bites.
Gluten-Free Zucchini Shrimp Fritters from Allergy Free Alaska
These Gluten Free Zucchini Shrimp Fritters are so easy to make! They come out of the pan hot and crispy and are a great way to sneak in more veggies!
Zucchini and Pea Fritters from Goodie Goodie Lunchbox
This simple and delicious recipe for zucchini and pea fritters is fantastic for a quick weeknight meal or a satisfying lunch.
Zucchini Cheddar Pancakes from Beyond The Chicken Coop
Zucchini cheddar pancakes are a delicious side dish and are perfect when you have extra zucchini growing in your garden.
Sauteed Zucchini Recipes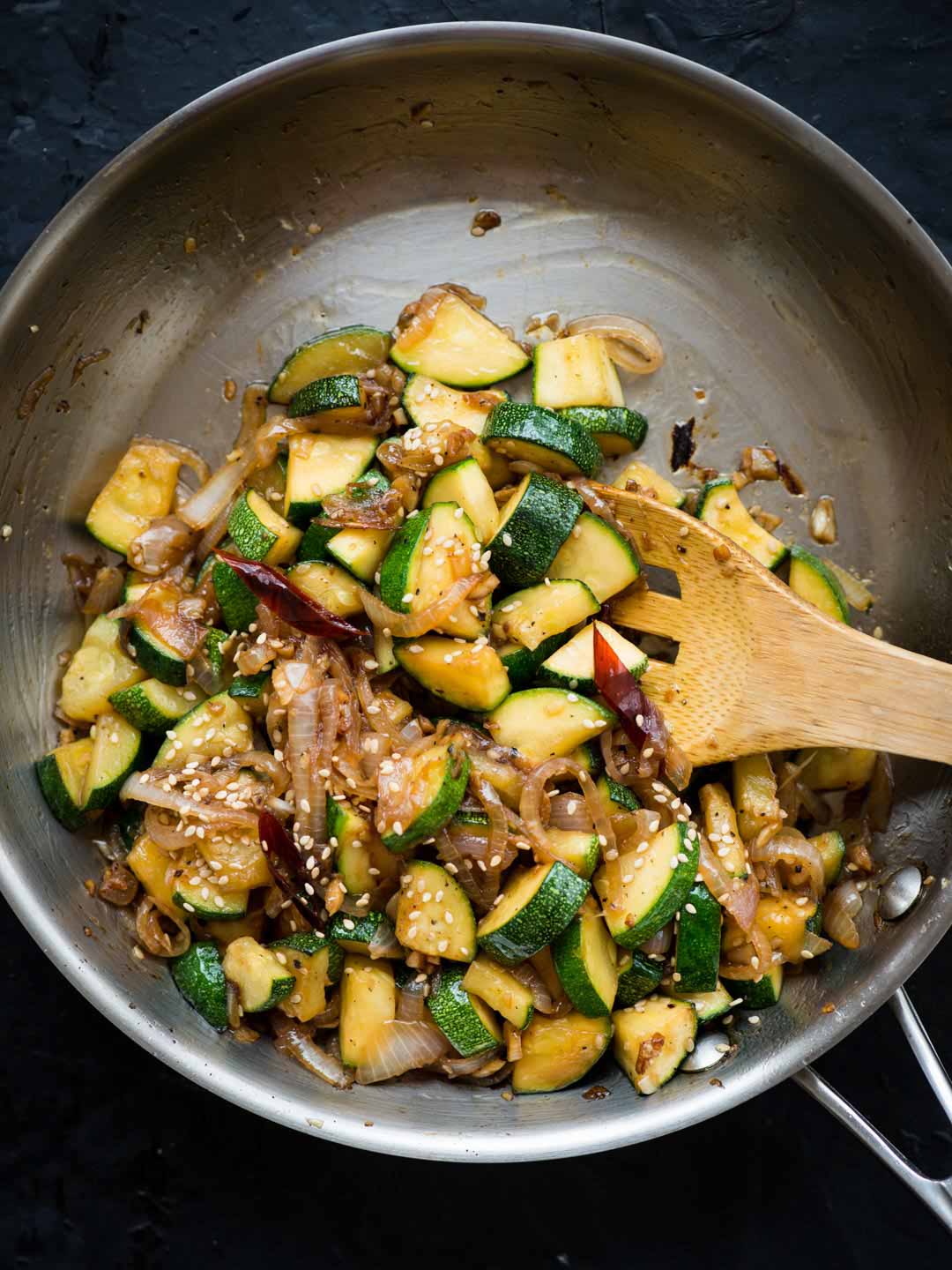 Zucchini Stir Fry from The Flavours of Kitchen
This flavour-packed Zucchini Stir Fry gets ready in 20 mins. Make this super quick stir fry with Onion, Garlic, Zucchini tossed in a simple sauce.
Three Ingredient sauteed zucchini and fennel from Tasting Page
Add some new flavor to your summer vegetables with this 3-ingredient sauteed zucchini and fennel recipe. It's vegan, paleo, and Whole30 friendly.
Zucchini Muffin Recipes
Chocolate Chip Zucchini Muffins with Struesel Topping from Aileen Cooks
Are you tired of the same boring zucchini bread? Make something better with these chocolate chip zucchini muffins.They are a tender chocolate chip muffin with cinnamon struesel topping. Plus, they don't taste like vegetables!
Cheesy Cornbread Zucchini Muffins from Aileen Cooks
A twist on the classic zucchini muffin recipe, these cheesy cornbread zucchini muffins are made with cornbread batter instead of traditional zucchini bread batter and topped with cheddar cheese.
Double Chocolate Zucchini Muffins from Kitchen Heals Soul
These zucchini chocolate muffins combine good chocolate (both dark and milk chocolate) with a healthy dose of whole-wheat flour for nuttiness and lots of cinnamon. These muffins have a really great muffin top with a lovely crunch to them. If you like a good muffin top, this recipe is for you!
Low Carb Chocolate Zucchini Muffins from Low Carb Jennifer
These low carb muffins have lots of zucchini and are an easy and delicious way to get some extra veggies in your kids diet. Low Carb muffins make a great lunch box treat too!
Zucchini Bread Recipes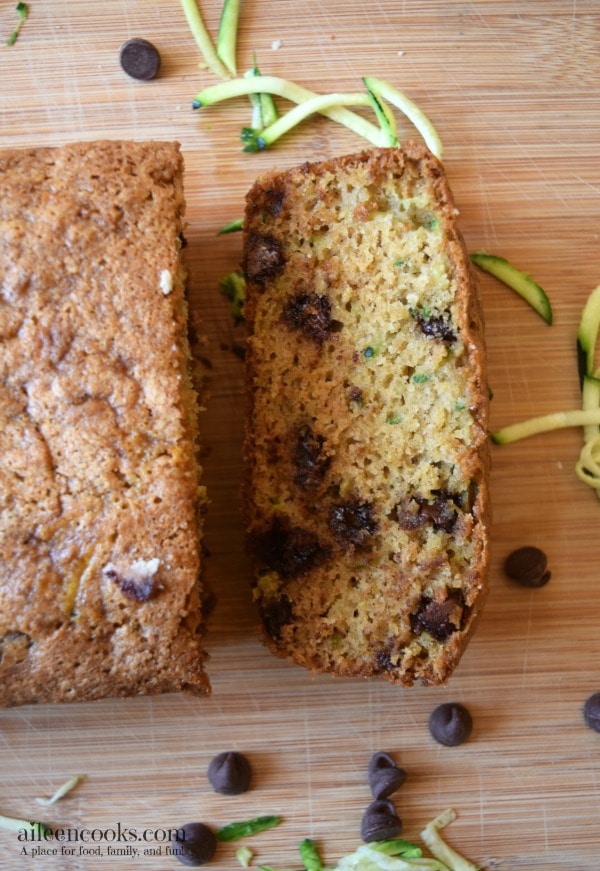 Whole Wheat Chocolate Chip Zucchini Bread from Aileen Cooks
Experience something different with this recipe for whole wheat chocolate chip zucchini bread. The white whole wheat flour adds an extra layer of flavor while the chocolate chips add the perfect amount of sweetness.
Instant Pot Double Chocolate Zucchini Bread from Aileen Cooks
Skip the oven with this delicious recipe for instant pot double chocolate zucchini bread. That's right – we said double chocolate!
Whole Wheat Savory Zuchinni Bread from Savoring the Good
This savory zucchini bread recipe is an updated version of a traditional zucchini bread recipe. The addition of cheese and savory ingredients compliment the nuttiness of the wholewheat flour in this easy quick bread recipe.
Zucchini Bread with Lemon Glaze Frosting from Brooklyn Farm Girl
Recipe for fluffy and moist Lemon Glazed Zucchini Bread! There's 2 cups of grated fresh zucchini baked into this easy to make beautiful bread. On top there's a lemon powdered sugar glaze frosting!
Braided Zucchini Yeast Bread from Baking Sense
Zucchini Yeast Bread is a nice change of pace from the more typical quick-bread, cakey style zucchini breads. Pureed zucchini adds great flavor, moisture and texture to this tasty yeast-risen bread.
Cream Cheese Zucchini Bread from Blessed Beyond Crazy
This Cream Cheese Zucchini Bread (with a gluten-free option included in recipe) is perfect to serve at any meal. Plus, it makes a nice little homemade gift. Just wrap a loaf in cellophane, place a cute bow around it and now you have a wonderfully, delicious made-from-scratch homemade gift for someone special.
Gluten-Free Zucchini Recipes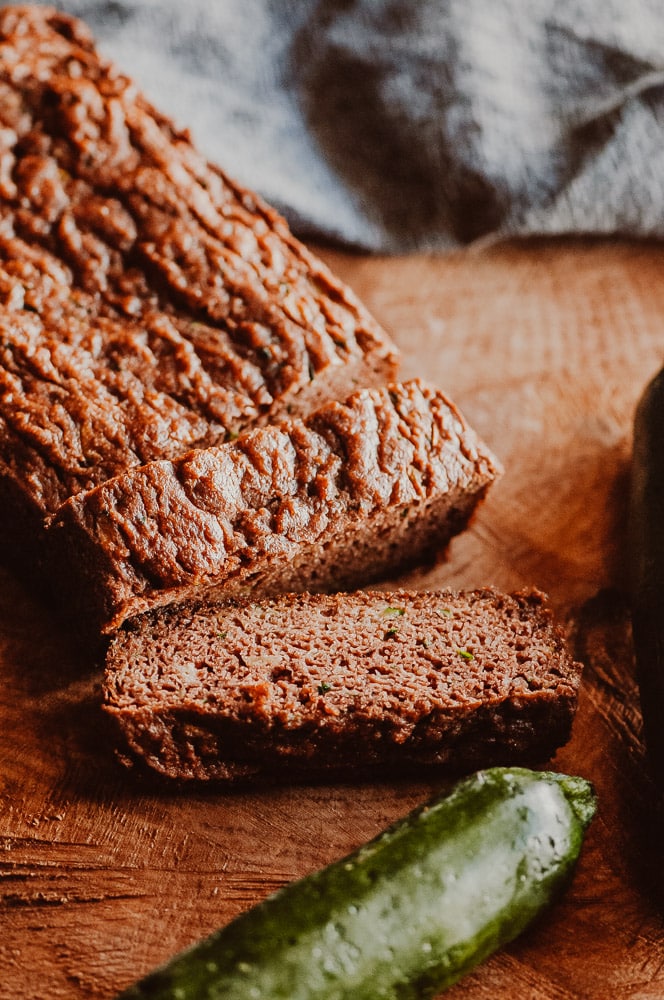 Gluten-Free Zucchini Bread Recipe from Moon and Spoon and Yum
This easy Gluten-Free Zucchini Bread recipe is perfectly moist, fluffy and flavorful! This delicious and healthy bread made with coconut flour is gluten-free, dairy-free, soy-free, nut-free, refined sugar-free and slices like a dream!
Grain-Free Chocolate Zucchini Muffins from Gluten-Free Palate
Grain-Free Chocolate Zucchini Muffins that are gluten-free, dairy-free, and Paleo friendly. These paleo chocolate zucchini muffins are tender, chocolaty, and perfect for breakfast or snack.
Spicy Avocado Sauce over Chicken and Zoodles from Tasting Page
Who needs carb-laden pasta when you make your own gluten free spicy avocado sauce over chicken and zoodles. Enjoy this paleo, dairy free, Whole30 delicious recipe!
Gluten-Free Chicken Alfredo with Zoodles from My Productive Backyard
"Breaded" gluten free, low carb and baked chicken served with creamy Alfredo sauce over healthy, zucchini noodles!
Gluten-Free Double Chocolate Zucchini Bread from What The Fork Food Blog
This Gluten Free Double Chocolate Zucchini Bread is the best way ever to use up that garden fresh zucchini. This loaf is super moist and perfect for breakfast or afternoon snacks. Trick those kids into eating some extra veg, they'll never know!
Stuffed Zucchini Recipes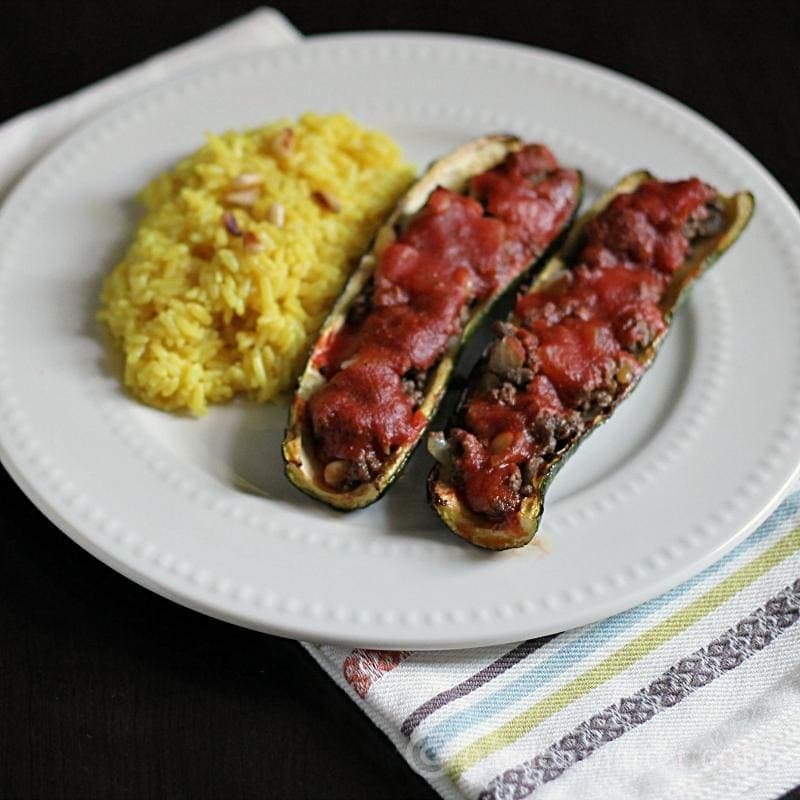 Stuffed Zucchini AKA Middle Eastern Kusa from Hearth & Vine
This traditional Middle Eastern recipe called Kusa is a delicious stuffed zucchini dish that's healthy, low carb and easy to make.
Chili Stuffed Zucchini from Nest and Glow
Chilli stuffed zucchini topped with a cashew cream, vegan and gluten free.
Kid-Friendly Zucchini Recipes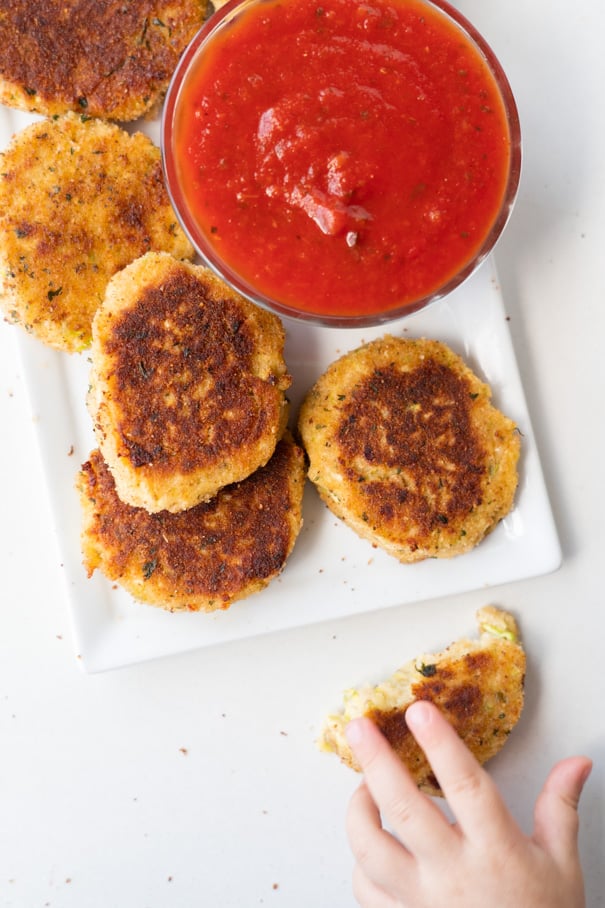 Zucchini Tots from Brooklyn Farm Girl
EASY to make Zucchini Tots Recipe that your family is going to love – even your picky toddler! These healthy nuggets are ready in less than 20 minutes total and are 136 calories a serving.
Chocolate Zucchini Bread Smoothie from The Pistachio Project
Want more ways to use zucchini? How about this chocolate zucchini bread smoothie?! Packed with zucchini and totally delicious!
Walnut Zucchini Bars from Ann's Entitled Life
Try this wonderful, easy to make recipe for zucchini bars today! These pack well in the lunchbox, are great for breakfast or a midday snack, or as a simple snack.
Baked Zucchini Chips from Dancing Through The Rain
These Baked Zucchini Chips are one of the best zucchini recipes around! Baked and not fried, these flavorful vegetarian zucchini bites will easily become one of your favorite appetizers or snacks!
Turkey Zucchini Meatloaf from The Mama Maven
We love that this comfort food classic has hidden veggies inside! Turkey Zucchini Meatloaf is a perfect kid-friendly dinner recipe!
Zucchini and Sweet Potato Nuggest from Bake Play Smile
These 4 ingredient Healthy Sweet Potato & Zucchini Nuggets are perfect for toddlers and kids! A quick, easy and delicious recipe.
Zucchini Noodle Recipes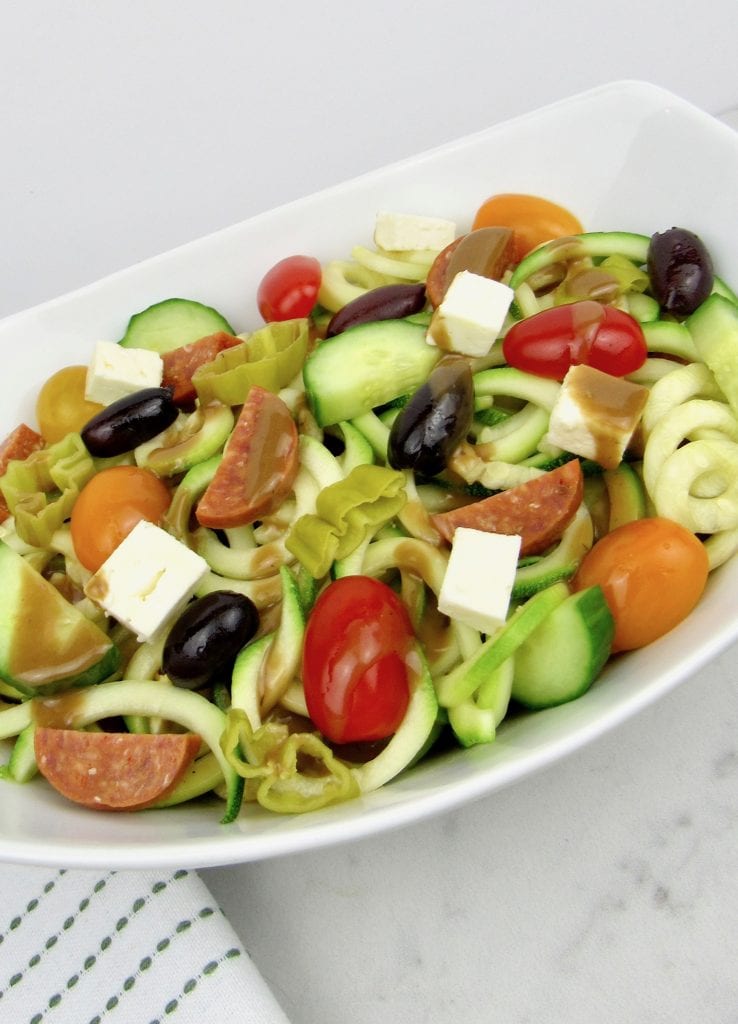 Zucchini Noodle "Pasta" Salad from Keto Cooking Christian
Spiralized zucchini replaces pasta in this Low Carb version that is refreshing and loaded with flavor!
Zucchini Baked Ziti from Aileen Cooks
Zucchini baked ziti is the low carb version of the favorite Italian dish yet still gives you that cheesy comfort food feeling!
Warm Zucchini Noodle Salad from Hey Nutrition Lady
This Warm Zucchini Noodle Salad with fried halloumi and burst tomatoes is a delicious, low-carb, and healthy alternative to a traditional pasta dish. It's quick and easy to make, naturally gluten-free, and a great way to get in extra veggies!
Pesto Salmon and Zoodles from Beyond Mere Sustenance
This Pesto Salmon and Zoodles in Parchment features frozen (or fresh) salmon with spiralized zucchini noodles, tiny tomatoes, and corn all tossed with your choice of homemade or prepared pesto. Garnished with fresh lemon, basil and toasted pinons, and this dish is elegant enough for company but easy enough for weeknight supper!
Greek Zoodle Salad from Beyond Mere Sustenance
This Greek Zoodle Salad has everything you love about a traditional Greek salad – salty feta cheese and kalamata olives, sweet tomatoes, crispy cucumbers, and tangy lemon dressing – all tossed with nutritious zucchini.
One Pot Cheesy Chicken and Zoodles from Domestically Creative
One pan is all you need to cook this easy and delicious one pot cheesy chicken and zoodles dish that's packed full of creamy cheesy goodness!
Fried Halloumi Zoodles from Sustainable Cooks
A crispy one-pan dinner, Fried Halloumi With Bruschetta Zoodles is a delicious weeknight dinner. Keto, vegetarian, and kid-friendly, this one-pot dinner is versatile and simple.
Spiralized Zucchini with Pesto and Fresh Tomatoes from Mother Would Know
In this recipe zucchini replaces pasta with the pesto and fresh tomatoes, this gluten-free meal is a real crowd pleaser.
Italian Meatballs with Zoodles from Simply Made Recipes
Italian Meatballs with Zoodles is a delicious gluten-free, low-carb dinner made with juicy cheese stuffed meatballs simmered in a simple marinara sauce served over zucchini noodles.
Zucchini Soup Recipes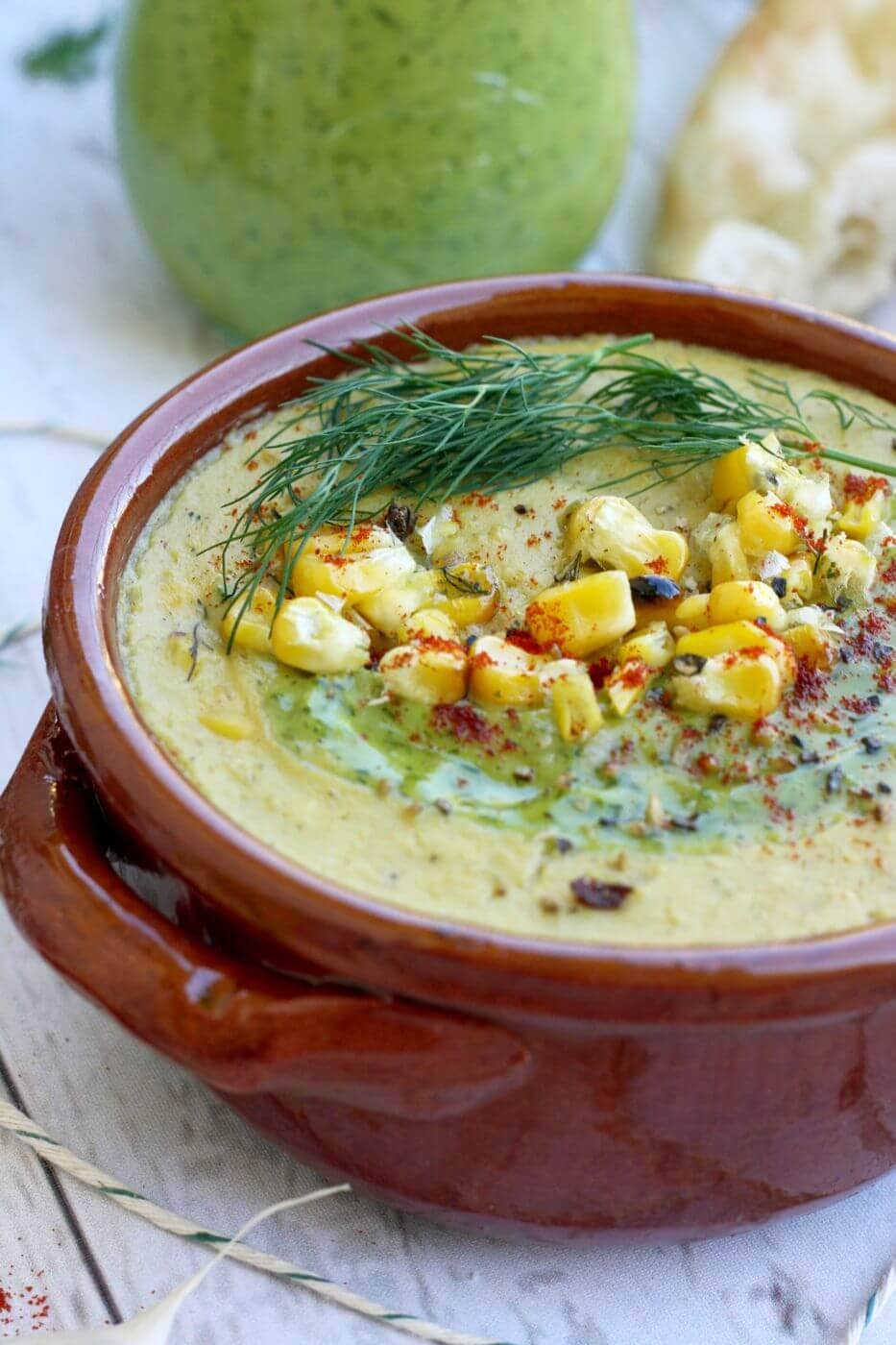 Vegan Corn and Zucchini Chowder from Happy Kitchen
Incredibly creamy and easy vegan corn chowder soup recipe is ready in under 30 minutes. This smoky corn chowder is made of corn, zucchini, bell peppers, potatoes, coconut milk and millet.
One Pot Vegan Minestrone Soup from Happy Kitchen Rocks
This hearty vegan minestrone soup is packed with seasonal vegetables, beans, lentils and whole grains. Perfect comforting vegan winter soup full of flavor and nutrients! You may also like our instant pot minestrone soup recipe.
Zucchini Noodle Soup from Girl Heart Food
This easy zucchini noodle soup has a rich coconut and curry base, veggies and grilled tofu. So hearty and delicious!
Roasted tomato, zucchini, and eggplant soup from Occasionally Eggs
Zucchini Recipes with Pasta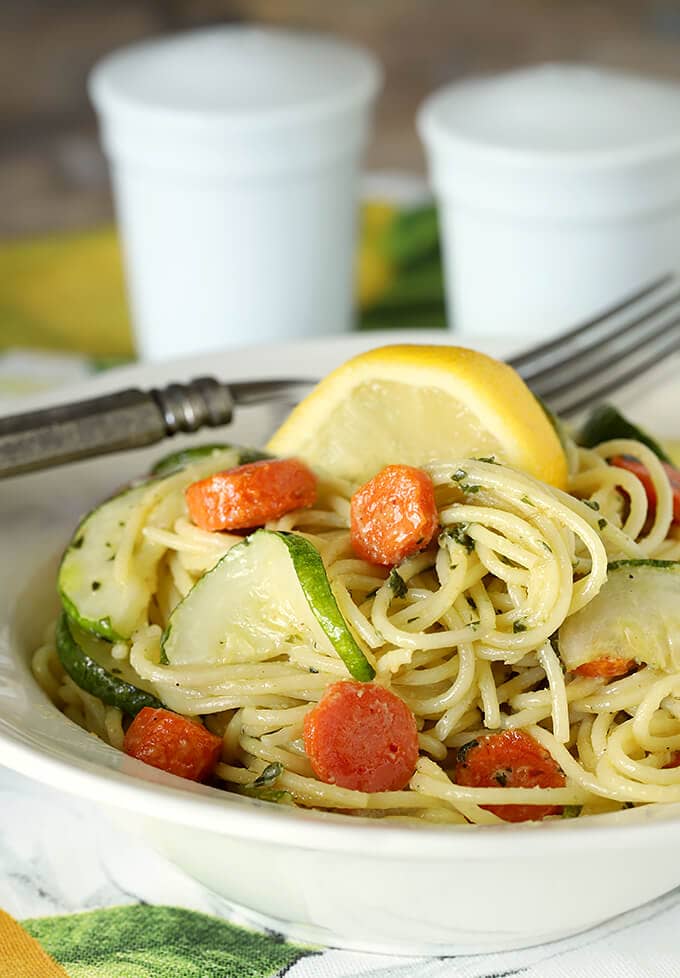 Garlic Pesto Pasta with Carrots and Zucchini from Creative Culinary
Zucchini, carrots and basil pesto make a fantastic garden blend for this easy pasta.
Meditranian Pasta with Zucchini from Vikalinka
This creamy pasta is bursting with Mediterranean flavours of sun-dried tomatoes, olives, capers, garlic basil and zucchini cooked to golden perfection.
Zucchini Recipes for the Grill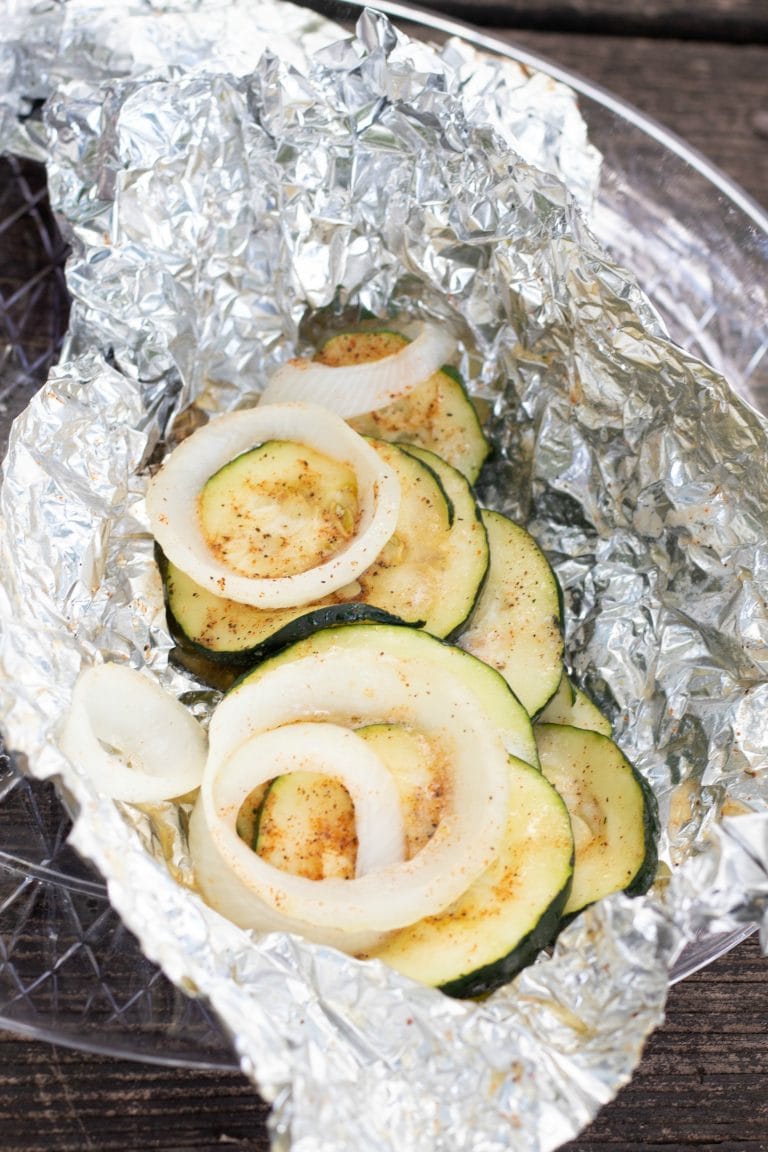 Campfire Zucchini Foil Packets from This Ole Mom
These Zucchini foil packets make an excellent side dish to serve with any camping meal.
Cast Iron Grilled Zucchini from Cook Eat Go
Make your summer favorite vegetable Zucchini in a cast iron pan with butter for all the flavor! So easy to make and full of flavor!
Grilled Zucchini Salad from Living Lou
Enjoy bright summer flavours with this healthy, vegetarian and gluten free grilled zucchini salad that is packed with fresh basil, white beans and capers.
Zucchini Boat Recipes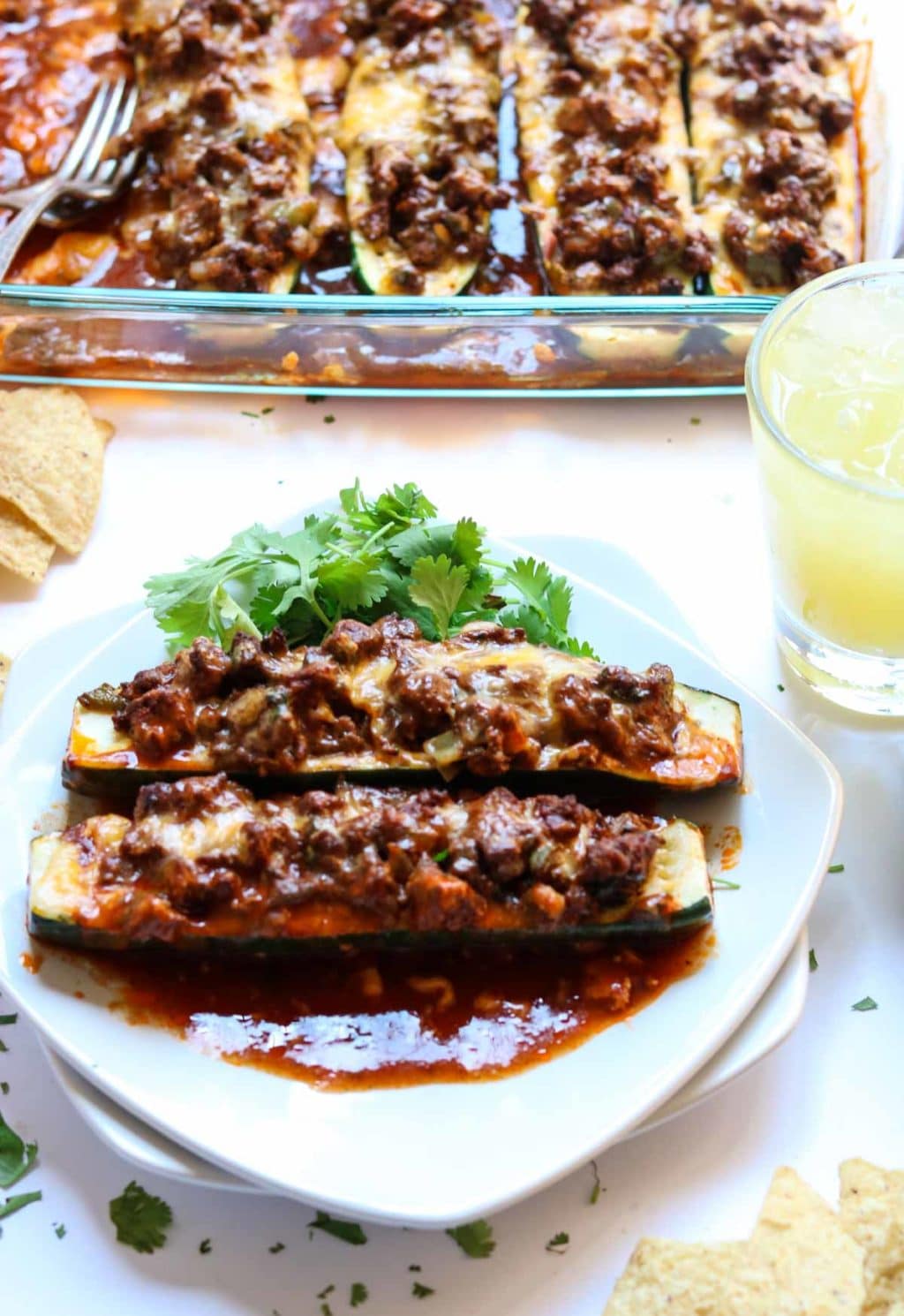 Enchilada Zucchini Boats from Mom's Dinner
Enchilada Zucchini Boats are a super flavorful and fun twist on traditional enchiladas. They are made with seasoned ground beef (or turkey), plenty traditional enchilada sauce, shredded cheese, and fresh zucchini. They make a great low carb dinner that is full of nutrition
Easy Zucchini Boats from Masala Herb
Garden fresh vegetarian Zucchini boats easily prepared for dinner tonight!
Taco Zucchini Boats from Simply Made Recipes
Taco Zucchini Boats are made low carb with ground beef, seasonings and black beans nestled into a zucchini and topped with red onion, queso fresco cheese and cilantro.
Zucchini Appetizer Recipes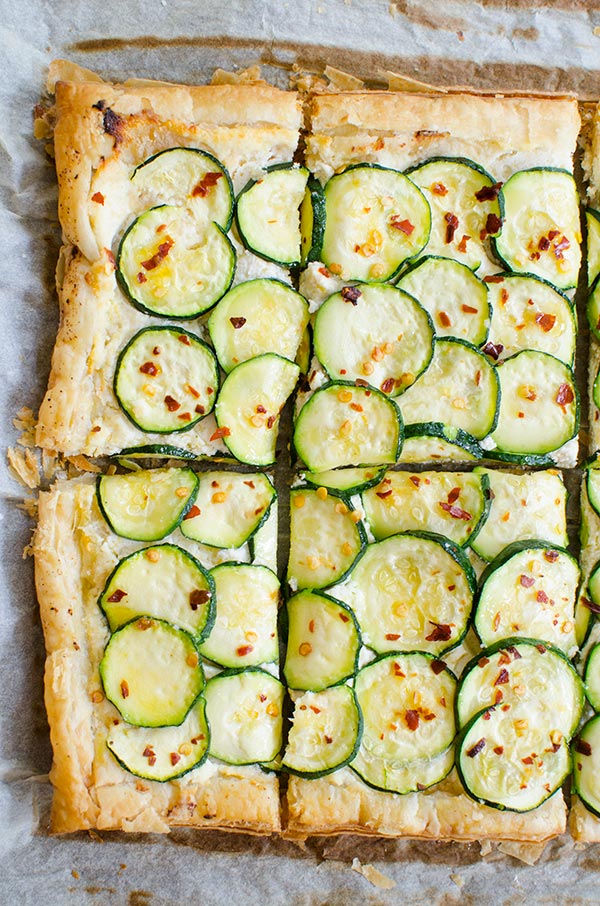 Puff Pastry Zucchini Tart from Living Lou
A simple zucchini tart made with puff pastry, ricotta, lemon and chili flakes.
Zucchini Terrine from Divaliciuos Recipes
This no cook zucchini terrine is a delicious dish for summer and is served cold. A pretty low carb and keto appetiser or picnic dish, it will become a family favourite.
Savory Caprese Zucchini Pancakes from Montana Happy
Savory Caprese Zucchini Pancakes are the perfect recipe for the whole family. Mozzarella, pesto and sun-dried tomatoes go perfectly with zucchini!
Marinated Zucchini and Summer Squash from Caroline's Cooking
Whether you eat them straight away, or pack them for a picnic, these lemon and basil marinated zucchini and summer squash make a delicious, easy side dish.
Zucchini Casserole Recipes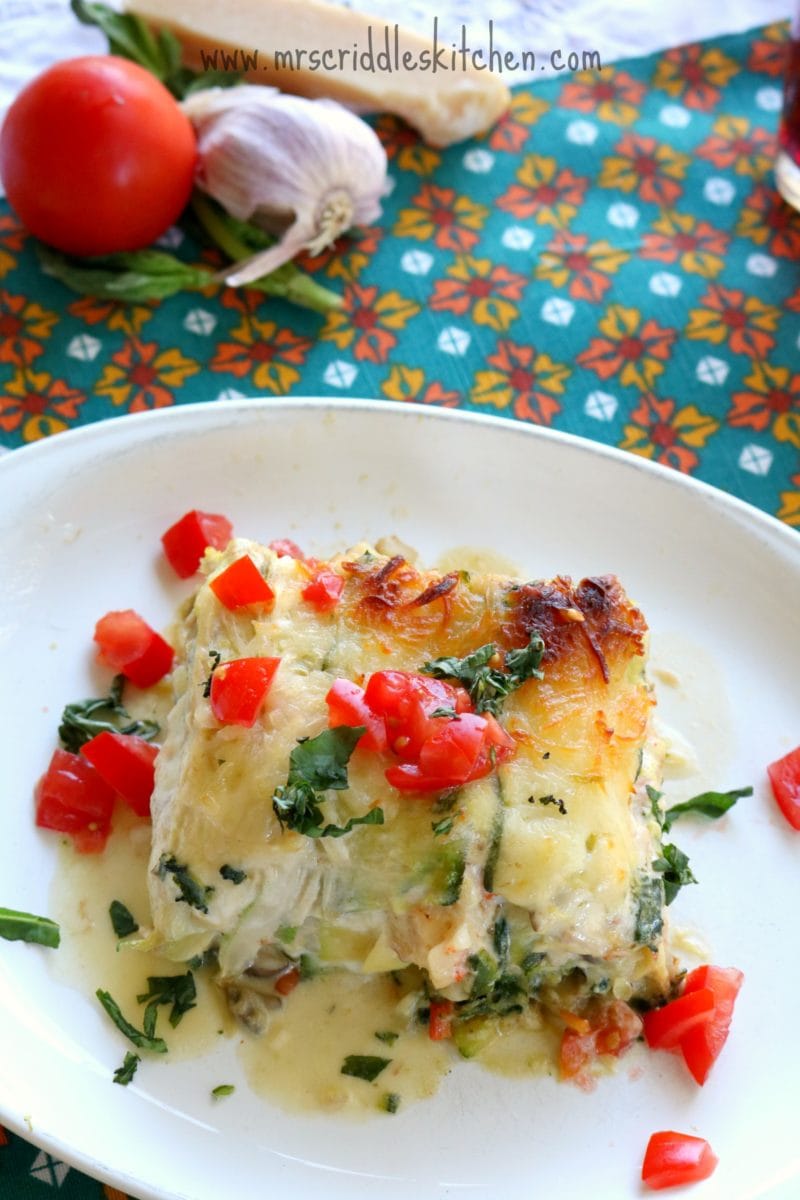 Seafood Lasagna from Mrs. Criddles Kitchen
This Seafood Casserole is low carb & uses zucchini as it's "lasagna"! Delicious & worth the effort!
The Easiest Zucchini Lasagna Recipe from Two Sleavers
You won't even miss the noddles in this zucchini lasagna! The Instant Pot makes it fast and easy too!
Vegan Zucchini Lasagna from Cadry's Kitchen
Vegan lasagna is layered with pasta sauce, tofu ricotta, zucchini, fresh basil & spinach. This mini casserole is just the right size for one. And it's ready in only 30 minutes thanks to the air fryer!
Summer Squash Casserole from My Kitchen Love
Cheesy, summer squash! Loads of zucchini in this summery comfort food dish.
Baked Zucchini Parmesan from Platter Talk
Baked Zucchini Parmesan is a simple summer dish with. no carbs!
Zucchini Dessert Recipes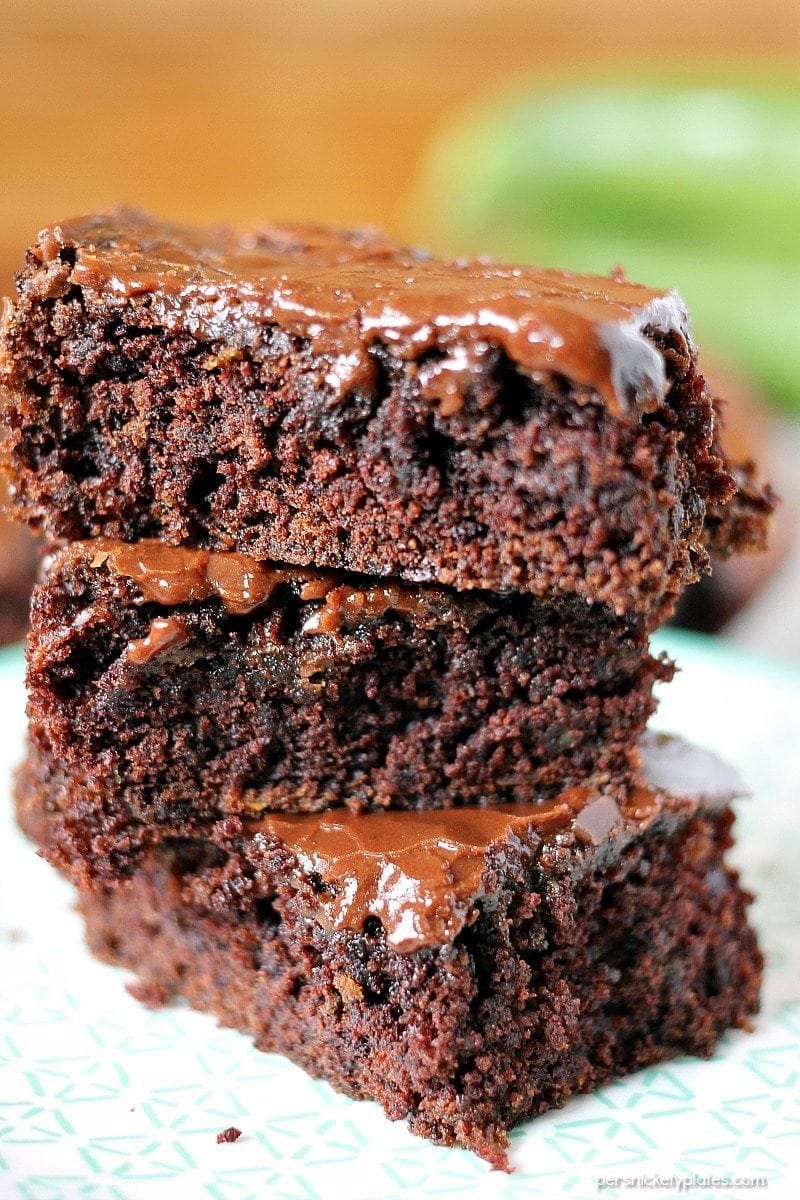 Zucchini Brownies from Persnickety Plates
Zucchini Brownies are moist and chocolaty with a simple frosting. They also happen to be dairy-free/vegan. You'll never know there's zucchini hidden in them!
Chocolate Zucchini Donuts from Accidental Happy Baker
These chocolate zucchini donuts are dark, moist, and delicious. With mini chocolate chips baked inside they literally melt in your mouth. Oh yeah, and a cup of hidden zucchini too!
Chocolate Zucchini Bread Popsicles from Pistachio Project
You'll love these chocolate zucchini bread popsicles! Your kids (or you) will never know there is zucchini in their popsicles!
Zucchini Crisp from Down Red Bud Drive
Your guests will never know this is zucchini unless you tell them! Get creative in the kitchen with this Zucchini Crisp recipe!
Zucchini & Ricotta Pie from Baking Sense
Most "zucchini pie" recipes are a sort of quiche or frittata. Remember, that zucchini is a fruit. So let's treat it like a fruit and bake it into a true-blue zucchini pie.
Zucchini Oat Bars from The Lean Grean Bean
Naturally sweetened with dates, these zucchini oat bars are packed with fiber and great for breakfast or snack time!
Courgette Cake with Lemon Drizzle from Veggie Desserts
Th is moist one-bowl zucchini cake is a great way to use up seasonal gluts. The cake has reduced sugar, so much of the sweetness comes from the lemon drizzle. The flavour of the zucchini fades away beneath the zingy lemon, but leaves pretty flecks of green.
Zucchini Chocolate Chip Cookies from Goodie Goodie Lunchbox
Chocolate and zucchini are such a great pair and they're delicious in these healthier zucchini chocolate chip cookies.
Zucchini Cake with Cream Cheese Frosting from Neighbor Food Blog
This is the best lightly spiced, moist Zucchini Cake paired with a dreamy cream cheese frosting.
Zucchinni Cookies with Lemon Glaze from Tikkido
Zucchini cookies with a bright lemon glaze are a delicious way to use up some of that gorgeous garden bounty.
Zucchini Preservation Recipes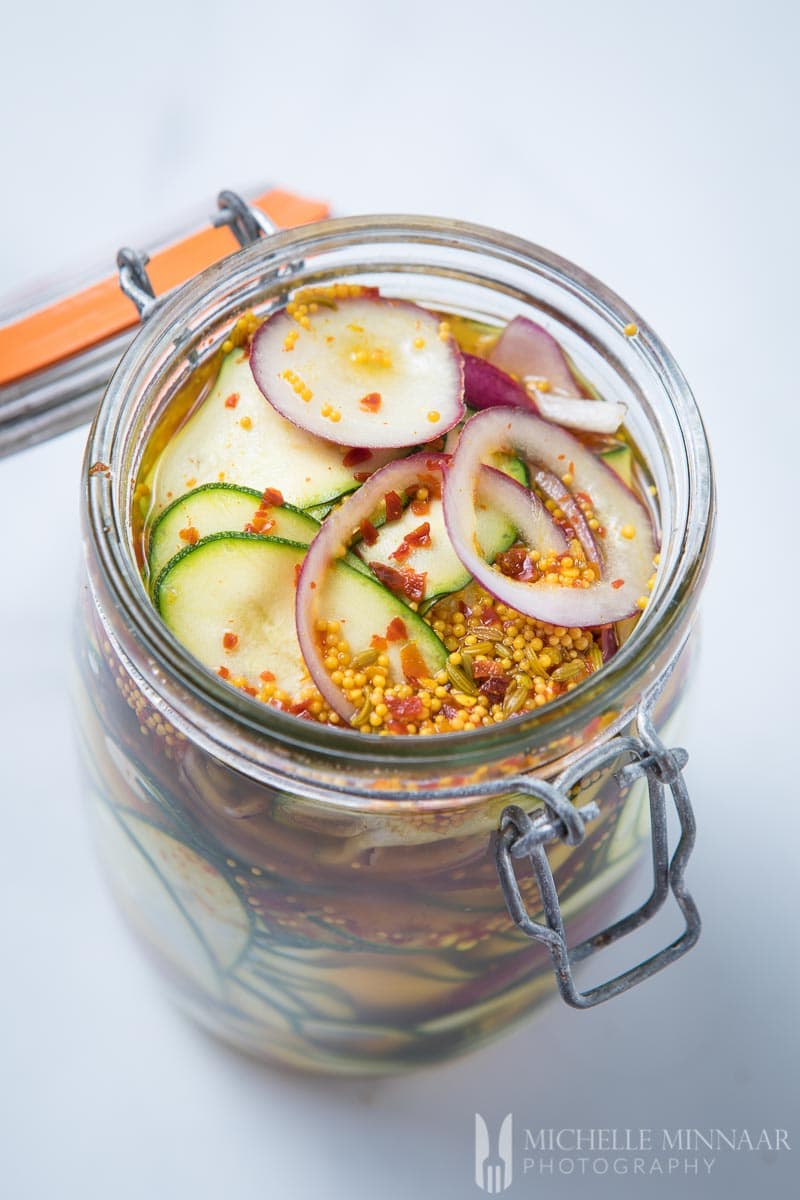 Pickled Zucchini from Greedy Gourmet
Got a glut of zucchini? Prepare this zucchini pickle and enjoy them throughout winter!
Dried Zucchini from Christina's Cucina
Too much zucchini? Why not save some for winter? Dried zucchini are absolutely delicious and a great way to preserve a summer vegetable to enjoy during the colder months.
Zucchini Salsa from Noshing with the Nolans
A homemade salsa is always fantastic but you have to do a little bit of tasting and experimentation to get it to the right heat that you like. We have made it a bit too spicy and a bit too mild. I think this Zucchini Salsa is just right for us. It really is a personal preference on the heat that you enjoy!!
We love using up zucchini in all kinds of ways and hope this list of 80 zucchini recipes brought you some inspiration!