I LOVE Chicken tenders. There, I said it. I love the traditional crispy ones from sit-down chain restaurants, and I love the "nugget" style chicken from fast-food chains. My husband and I gave up on fast food 1 year ago (everything except IN n OUT!), so I can't get my fix near as often.
We do make fried chicken from time to time with chicken breast, but I wanted to come up with something a bit different – with the actual tenders. That is how buttermilk chicken tenders were born. Also try: air fryer chicken tenders.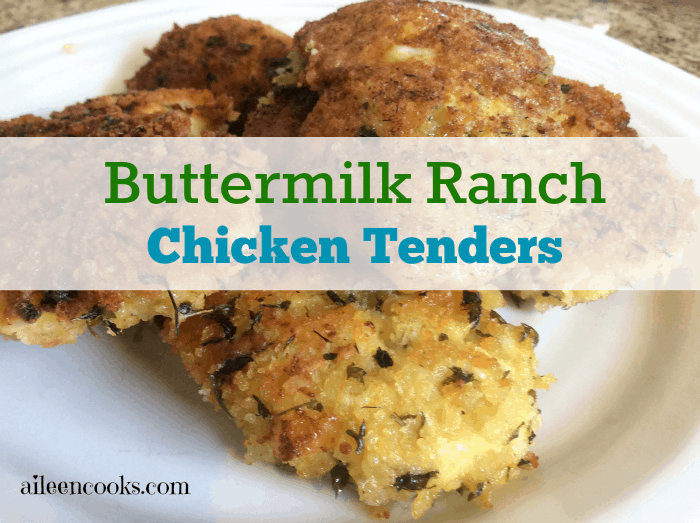 They are easy to make and reheat nicely as leftovers. I actually made these in the afternoon (during nap time) and reheated them for dinner. It's so much better if I don't have to cook while my kids are awake! You should try it. 🙂
What makes these buttermilk ranch chicken tenders stand out from the fried chicken we usually make is the buttermilk (I use this powdered buttermilk) and the ranch seasonings mixed with the panko breadcrumbs. It changes up our regular chicken and makes it more moist and flavorful.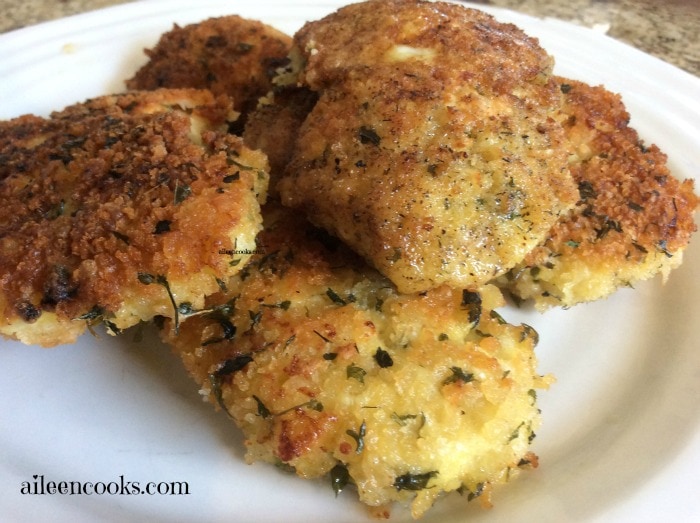 Serve this with: Mashed Potatoes, Roasted Cauliflower, or Roasted Broccoli with Garlic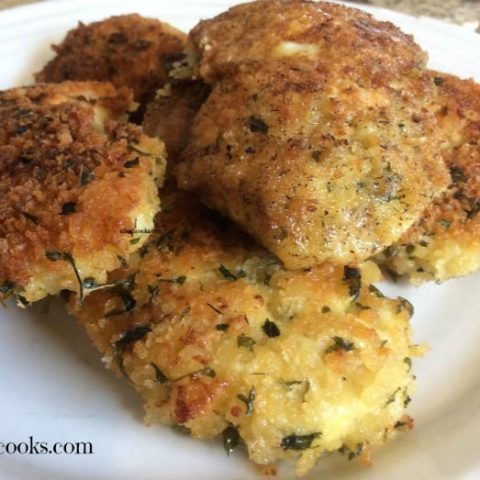 Buttermilk Ranch Chicken Tenders
Take your chicken dinner up a notch with this recipe for buttermilk ranch chicken tenders. 
Ingredients
8 chicken tenders
salt and pepper, to taste
2 cups buttermilk
1/2 cup flour
3 large eggs
1 cup panko breadcrumbs
1 TBSP parsley
1/2 tsp dill weed
1/2 tsp sugar
1/2 tsp garlic powder
1/2 tsp onion powder
1/4 tsp basil
1/4 tsp black pepper
1/4 tsp salt
4-6 TBSP Olive Oil
Instructions
Season the chicken tenders with salt and pepper and arrange in one layer in a 13x9 baking dish.
Pour the buttermilk (reconstituted with water if using powdered) over the chicken tenders.
Cover and refrigerate for 30 minutes, or up to 24 hours.
Set out three bowls.
Add the flour to the first bowl.
Add the eggs to the second bowl and whisk well.
Add the panko breadcrumbs, parsley, dill weed, sugar, garlic powder, onion powder, basil, black pepper, and salt to the third bowl. Mix until fully combined.
To bread the chicken: dredge a chicken tender in the flour, then dip it in the egg, and then dip it in the panko mixture, ensuring the tender is fully covered with panko.
In a large skillet, heat 4 TBSP oil over medium high heat.
Place 4 of the breaded chicken tenders in the pan and cook until the bottom turns golden brown - about 5 minutes.
Flip the chicken tenders and cook on the other side for an additional 5 minutes.
It is important to not move the chicken around while cooking (other than to flip), it needs to stay in the same place to develop the crust.
Add the additional 2 TBSP oil, if needed, and cook the rest of the chicken.
Nutrition Information
Amount Per Serving
Calories

375
If you liked this recipe, sign up for my free mailing list to get new recipes sent straight to your inbox.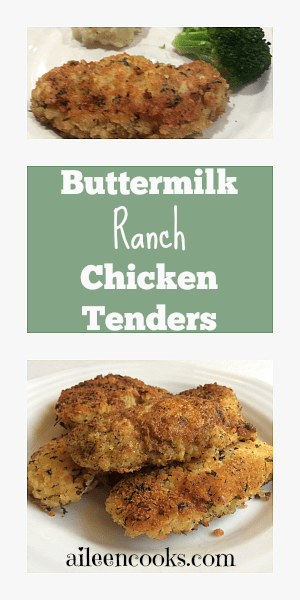 **This post contains affiliate links.**
Linked to I Heart Naptime