Yeah, yeah. I know everyone knows how to make french toast. Dip it in some egg, fry it, drown it in maple syrup. You already know how to do that! Brioche french toast is not your ordinary french toast. I am here to tell you that using brioche as your bread of choice is going to make you a rock star in the kitchen.
It makes the crispy on the outside, soft on the inside french toast of your dreams. This is the french toast you make for Christmas Breakfast. This is the french toast you make when you're hosting brunch. It makes breakfast extra special. You can also choose to just make it on an ordinary Sunday like I did. I don't need an excuse to eat delicious, slightly chewy, perfectly sweet brioche french toast.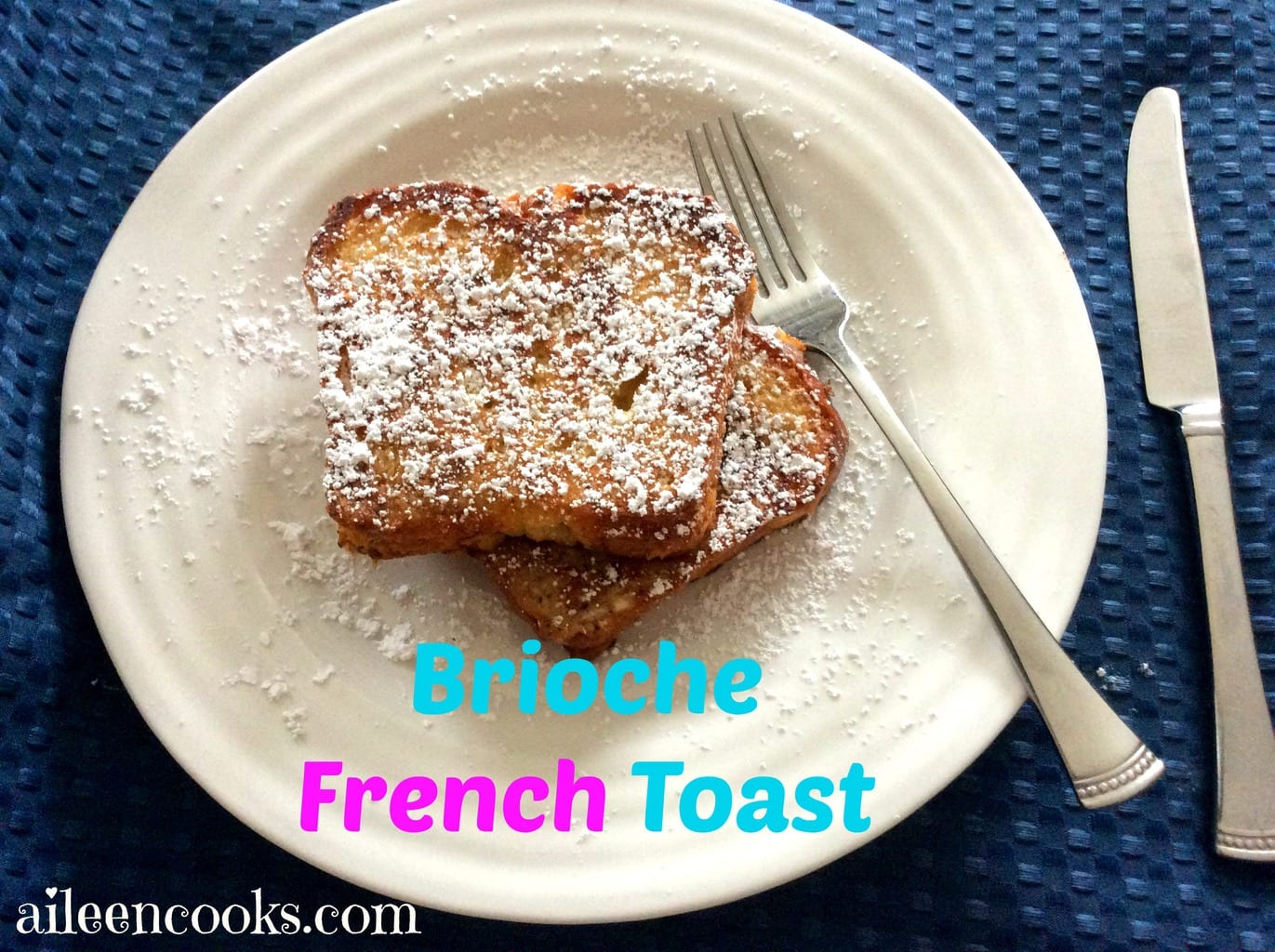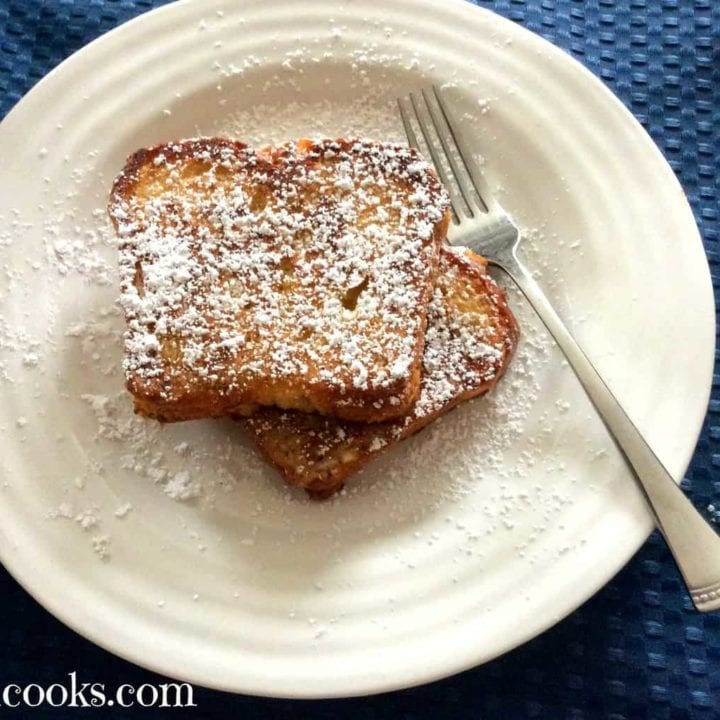 Brioche French Toast
A classic french toast recipe made with buttery and fluffy brioche.
Ingredients
1 loaf Brioche
6 eggs
1/2 cup half and half
1 tsp cinnamon
1 tsp vanilla extract
1/2 tsp salt
2 TBSP melted butter mixed with 1 tsp canola oil
Instructions
Set your oven to the lowest setting or the keep warm setting.
Slice the ends off the brioche and save for another use.
Slice the rest of the loaf into 8 1" thick pieces
Whisk together the eggs and half and half until fully combined. Mix in the cinnamon, vanilla, and salt.
Heat a griddle over medium-high heat and grease with the butter/oil mixture. Brushing it on with a pastry brush works well. Reapply the butter/oil as needed.
Pour half of the egg mixture into an 8x11 baking dish and place two slices of brioche in the dish - turning to coat. Pour the rest of the egg mixture in once you have coated 4 of the 8 slices.
Place the coated bread on the hot griddle and repeat with additional slices until your griddle is full.
Cook until the french toast is golden brown on the bottom, 3-4 minutes. Flip and cook on the other side, pressing down on the top of the toast with the back of your spatula.
Continue cooking the rest of the french toast - storing the cooked french toast in the warmed oven until ready to serve.
Serve with powdered sugar or maple syrup.
Nutrition Information
Amount Per Serving
Calories

300
If you liked this recipe, sign up for my free mailing list to get new recipes sent straight to your inbox.


Linked to I Heart Naptime