Kid Friendly Roasted Cauliflower
As an Amazon Associate I earn from qualifying purchases.
This recipe for kid-friendly cauliflower is an easy dish that makes eating vegetables fun! Roasting cauliflower deepens and sweetens the flavor. Make sure to check out our full list of easy cauliflower recipes.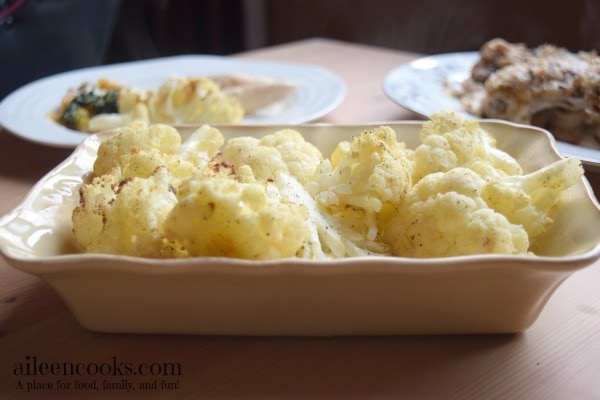 Other cauliflower recipes we love are Air Fryer Buffalo Cauliflower, cauliflower mashed potatoes, air fryer cauliflower, Instant Pot Cilantro Lime Cauliflower Rice, and cauliflower rice.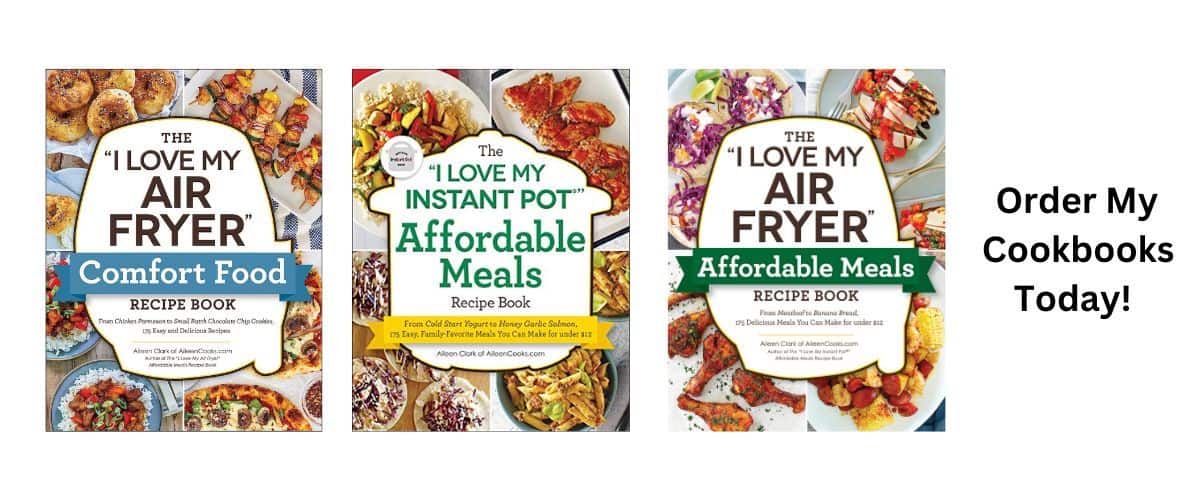 This kid-friendly cauliflower recipe is a family favorite
If you or your family aren't fans of traditional steamed cauliflower, then this kid-friendly roasted cauliflower recipe is for you! I know first hand because my husband did not like cauliflower until he tried it roasted.
Now he gobbles it up every time I make it. So does my daughter, the meat eater. In fact, the last time I made this recipe, she ate only cauliflower for dinner. I'm all for encouraging balanced meals, but I would call that a mommy win.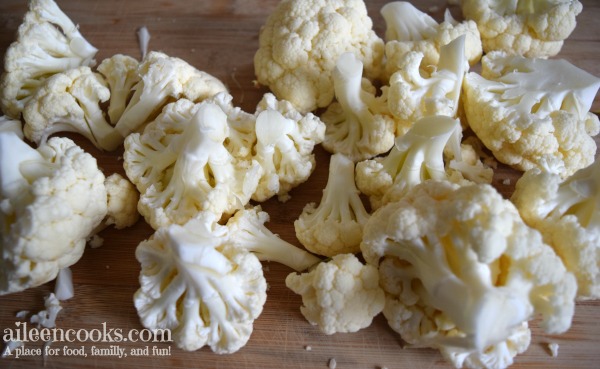 How to roast cauliflower florets?
1. Wash cauliflower. To make the roasted cauliflower, start by washing and cutting up your cauliflower into florets.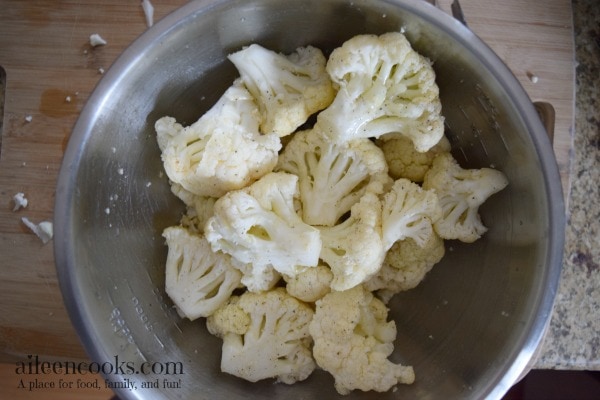 2. Coat in oil. Toss with olive oil and spices.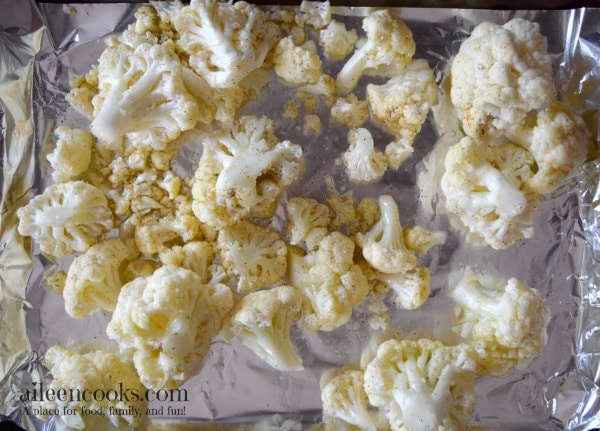 3. Arrange on cookie sheet. Spread the cauliflower onto a cookie sheet in a single layer.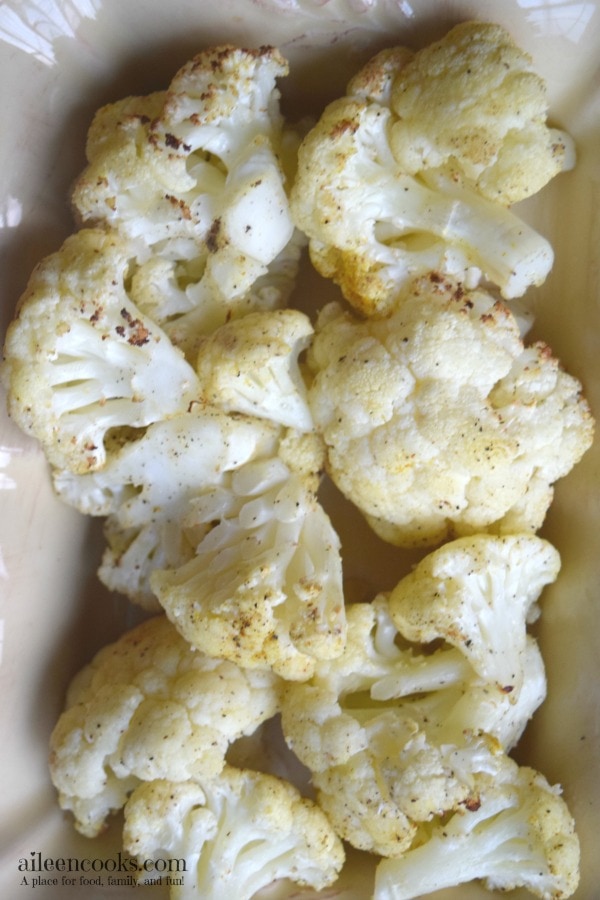 4. Roast in oven. Roast for 20-25 minutes and enjoy your healthy side dish!
What goes with roasted cauliflower?
Roasted cauliflower tastes great paired with Instant Pot Italian Beef, Hawaiian Chicken and Whole "Roasted" Chicken.
Other kid friendly vegetable recipes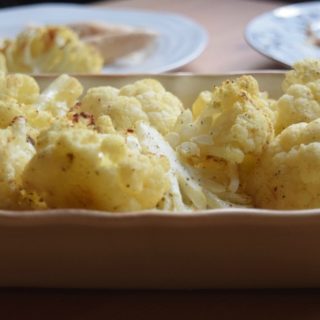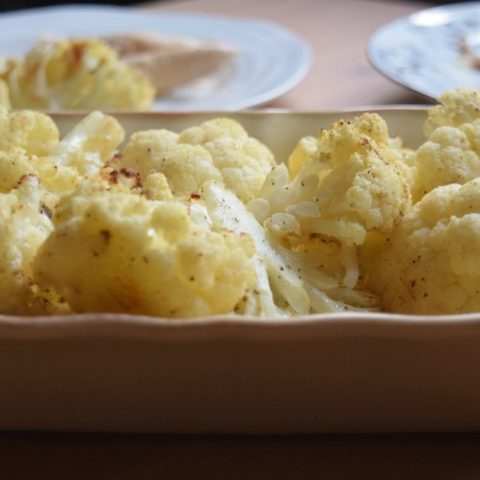 Kid Friendly Roasted Cauliflower
Enjoy eating your vegetables with this flavorful spiced roasted cauliflower dish.
Ingredients
1

head cauliflower

washed and cut into florets

3

tablespoons

olive oil

1/2

teaspoon

salt

1/2

teaspoon

black pepper

1/4

teaspoon

curry powder
Instructions
Preheat oven to 425 degrees.

Line a cookie sheet with foil or parchment paper and set aside.

In a large bowl, toss the cauliflower, olive oil and spices until evenly coated.

Spread the cauliflower out on the cookie sheet in a single layer

Roast for 20-25 minutes, stir half way through.

Spiced roasted cauliflower is done when it is fork tender and begins to brown.
Nutrition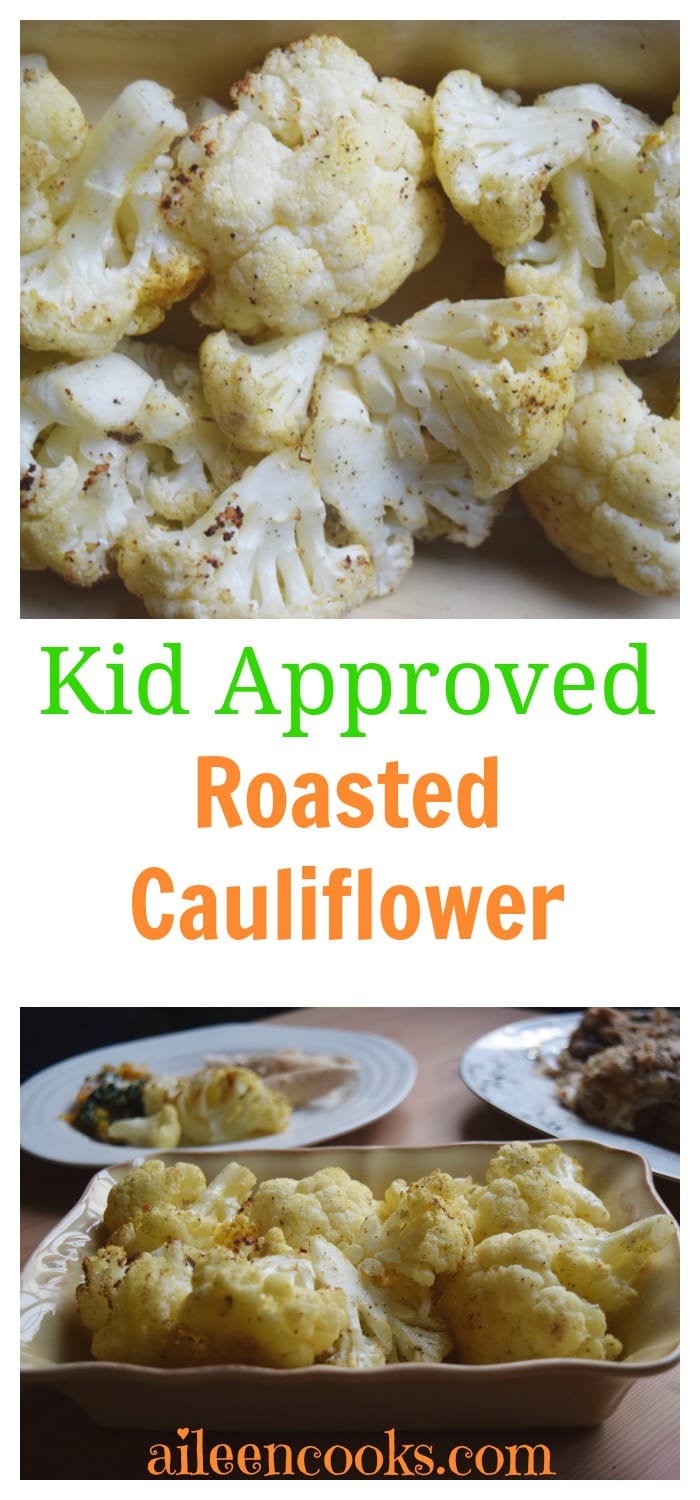 Our family loves this kid-friendly cauliflower recipe. We hope yours does, too!