5th Grade Homeschool Plans
As an Amazon Associate I earn from qualifying purchases.
It's that time of year again! Falling leaves, pumpkin spice, and…. homeschool curriculum! This post, specifically, is my 5th grade homeschool plans for the 2022-2023 school year.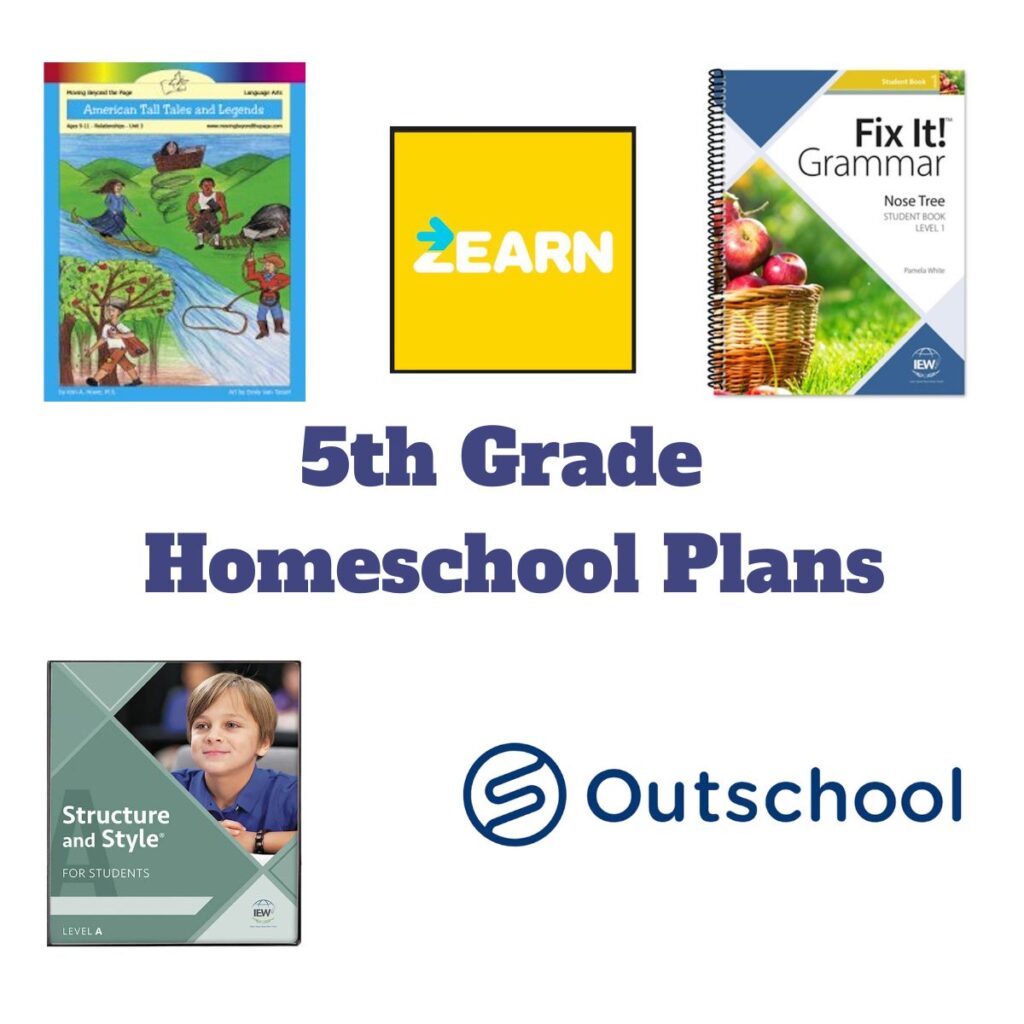 I don't know about you, but I spend my summer reading reviews and watching flip-throughs on YouTube. It's hard to make a decision and its a relief once I have finalized my choices and ordered everything.
This year, we switched most everything up and I'm excited to share it with you.
English Language Arts
This first subject has several components, so I'll break them down below.
Spelling
This year, I chose to print out the free spelling curriculum from Plain and Not So Plain. I printed it out and had it bound into a workbook. I chose to use this spelling because she has the option for cursive practice worked into the workbook.
My 5th grader has done a couple of years of cursive, but still needs some practice. I didn't want to give him a separate workbook on cursive this year, so this is my work-around. He is also a decent speller on his own, so I didn't feel a curriculum focused on spelling rules was necessary.
Writing
Writing is a big focus for us this year. My 5th grader has struggled with writing since the beginning and I haven't pushed it with him. However, I decided to try a more structured writing curriculum for him.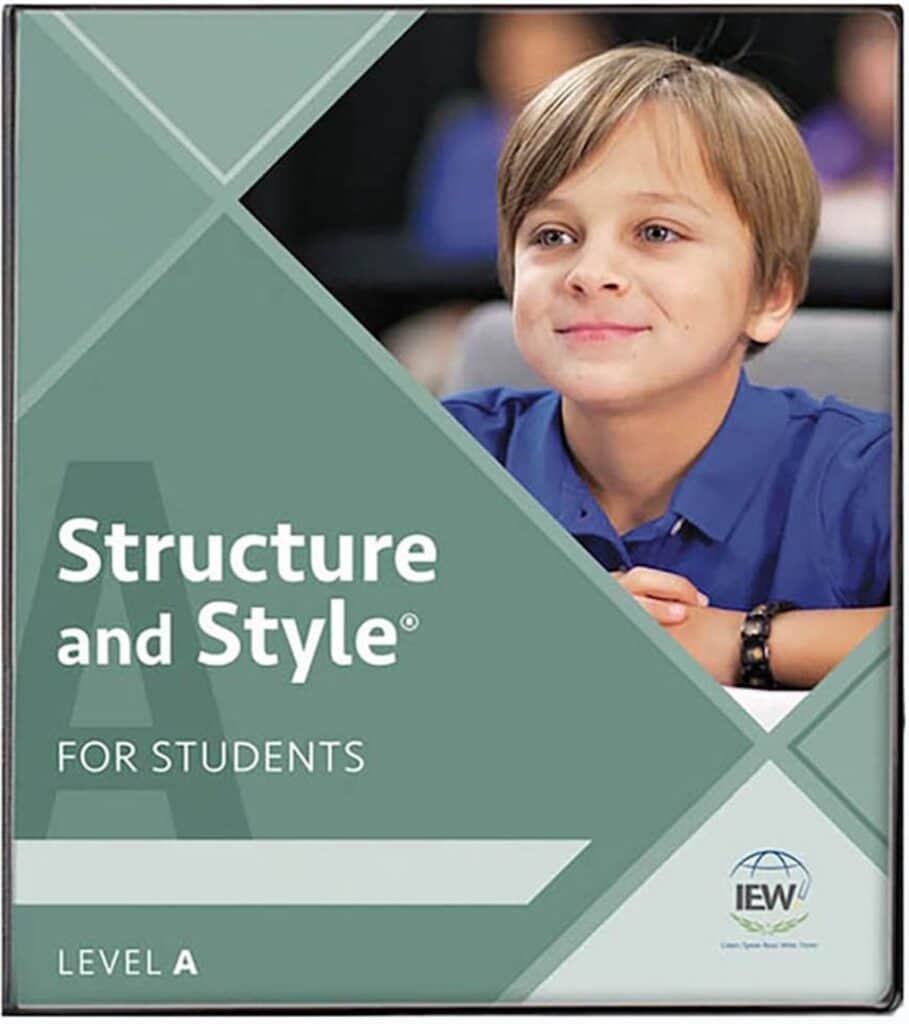 This year, we are using IEW Structure & Style 1A. I chose this curriculum after listening to a couple of episodes of the podcast Read-a-loud Revival and having her share how much she likes this curriculum. The episode when she interviews her adult daughter and she shares that knowing how to write was a big help for her was especially helpful.
There are a few different choices for writing curriculum with IEW. I chose Structure & Style because it includes weekly video lessons.
Grammar
Since we are already using the IEW writing program, I decided to use their grammar, too. We are using Fix It Grammar Nose Tree for 5th grade.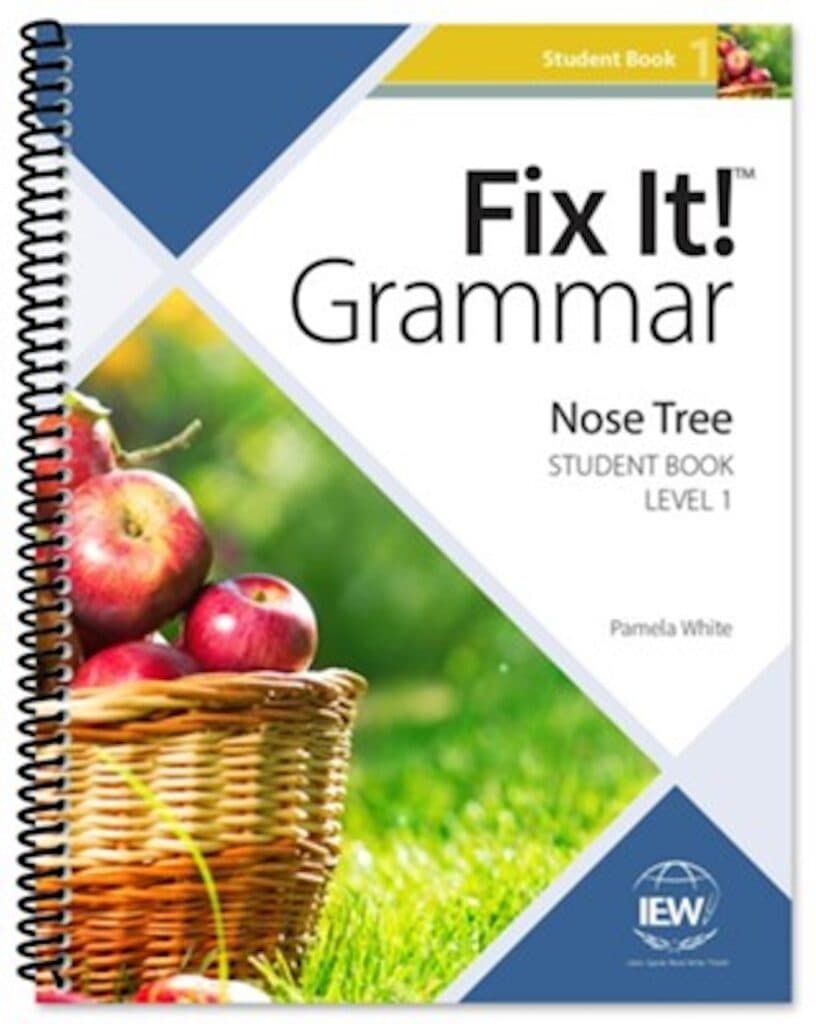 It's a simple program that teaches a new grammar concept each week. The student applies the new concept by editing one sentence each day and defining a vocabulary work. I like that it's quick and to the point. It takes my son 10-15 minutes to complete each day.
Novel Studies
We took a break from novel studies last year but are brining them back this year for fifth grade. I plan to use several units from Moving Beyond the Page. I picked and chose based on what I thought my son would enjoy. We will go through these slowly and let my son take his time.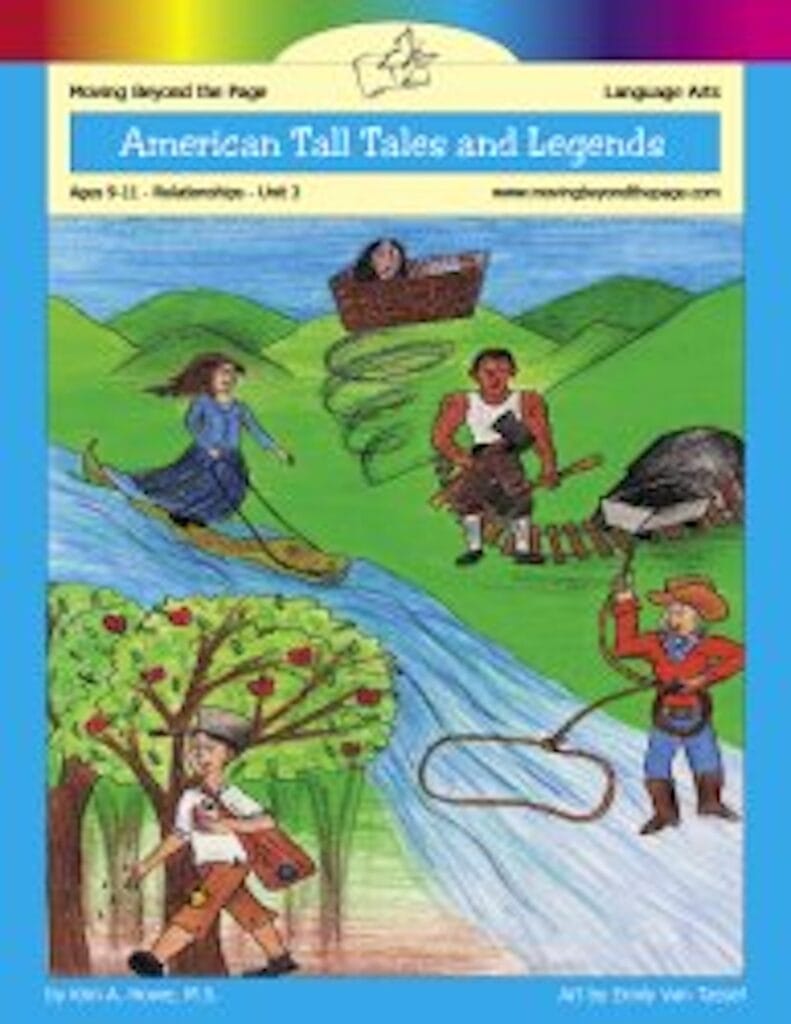 I will also pick and choose which worksheets he completes.
I like that Moving Beyond the Page incudes lots of hands-on project ideas. However, there are a lot of worksheets. Since my son is doing a separate writing and grammar curricula, he will not need to complete everything including.
The studies I chose are:
Holes
Poetry
American Tall Tales and Legends
Tuck Everlasting
Math
We are switching things up this year and trying out an online math program. We chose Zearn as it came highly recommend by several people. I like that it is an online program with a prompt to write out a math problem or two during each lesson.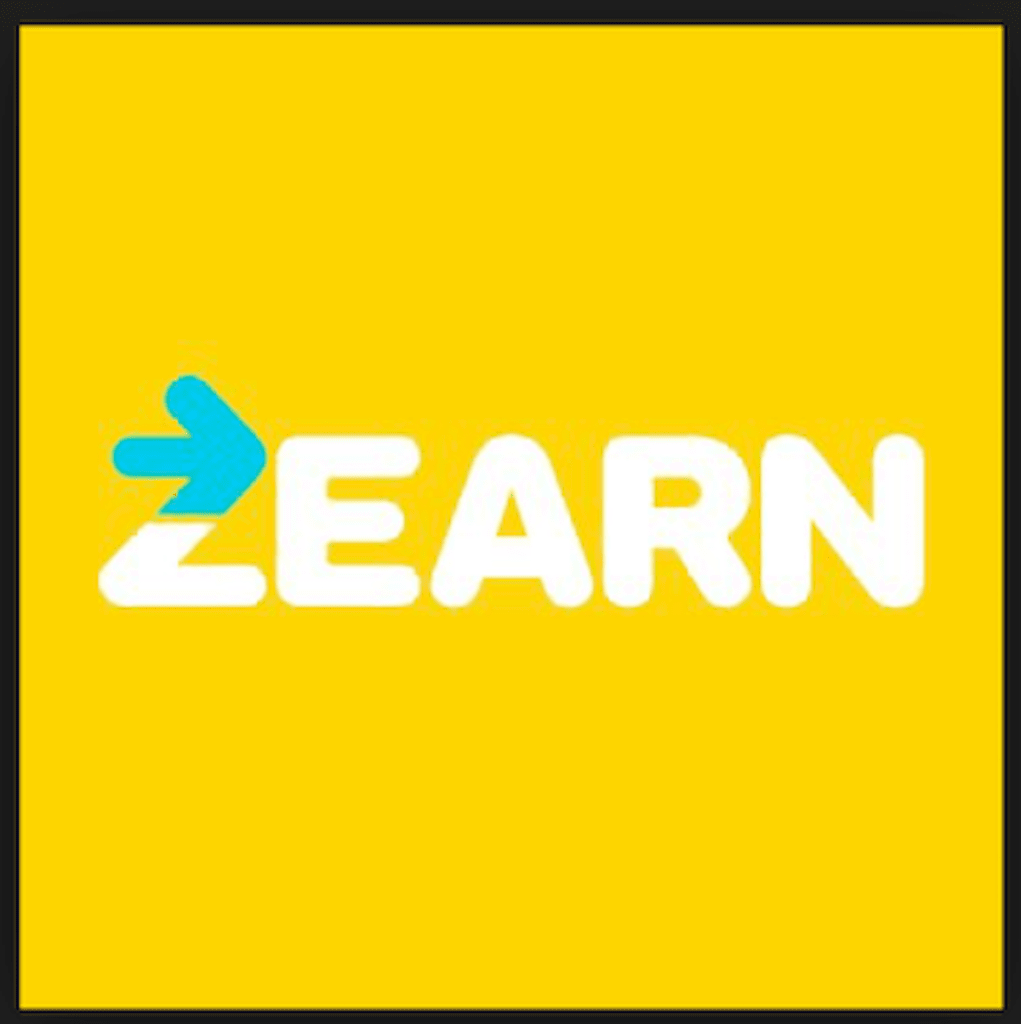 Zearn is a free elementary math program available for grades K-6. It includes options for classroom lessons but we are just doing the online and student notes portion of the program.
Music
My son discovered an interest in Jazz music last year and has been asking to learn to play the trumpet ever since!
This year, we are making it happen! We rented a trumpet from a local music store. For lessons, we are starting with private lessons from an Outschool teacher named Kristi. She is a music teacher with specialties in piano, trumpet, ukulele, and voice.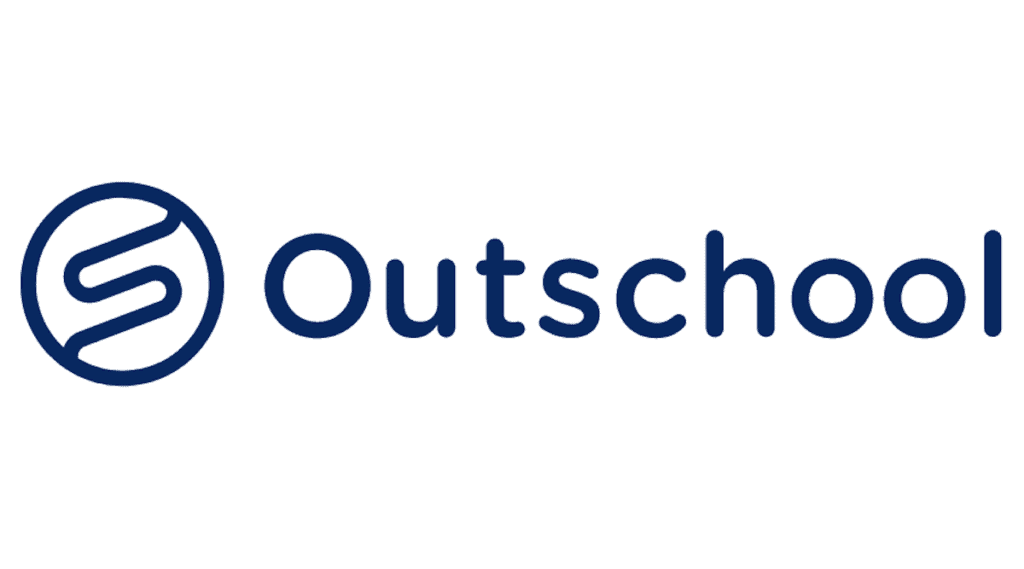 History, Geography, Science, and Art
We study history, geography, science, and art as a family. I'll be sharing all of our family curriculum choices in an upcoming post. Stay tuned!
Also, make sure to follow me on YouTube as I will be sharing more about our homeschool journey on my channel!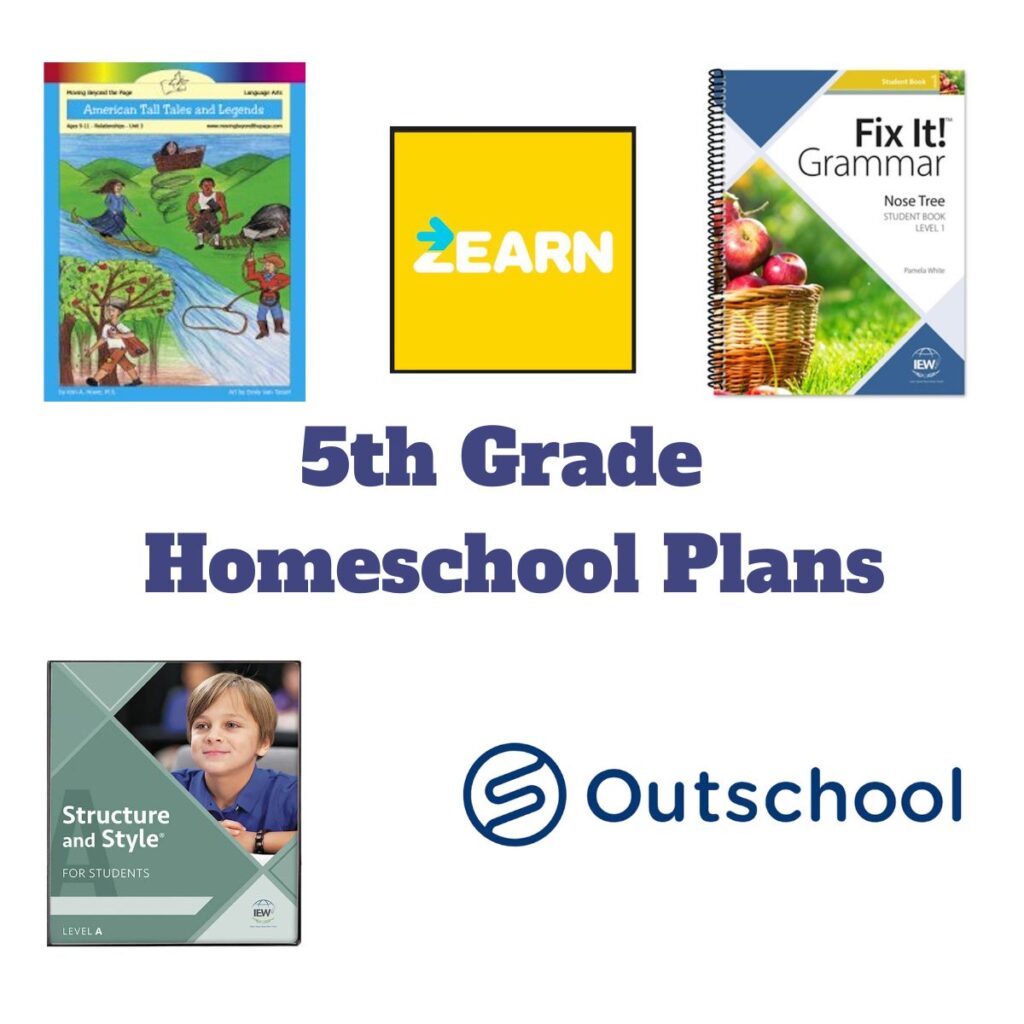 More posts on homeschooling:
Morning Time in our Homeschool