This creamy fruit salad recipe is one of those dishes that will bring you back to childhood. It's sweet and satisfying – perfectly paired with cherries, apples, pineapple, and mandarin oranges. Make sure you check out our list of cooking recipe for kids, too!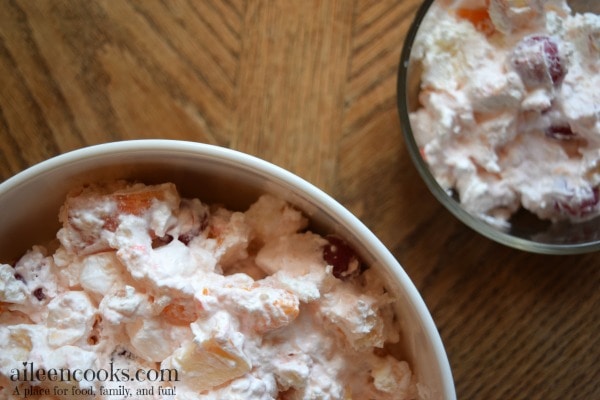 It would make a wonderful contribution to a back yard barbecue or Thanksgiving dinner. You could even get away with calling it dessert.
Tips for making this creamy fruit salad recipe
It's best when you make it ahead of time and let it chill for at least an hour so the flavors can melt together.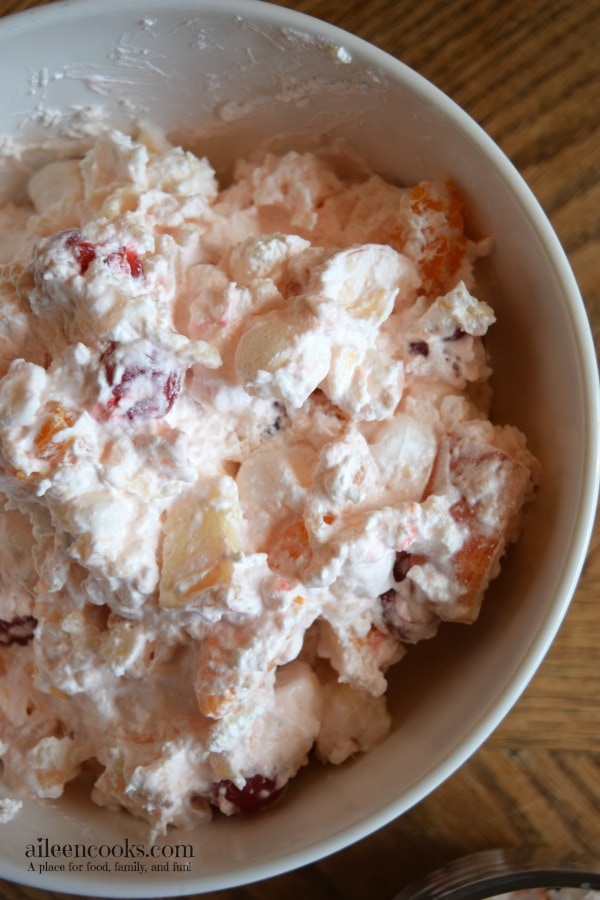 Fruit in Creamy Fruit Salad
I love that this creamy fruit salad is made with mostly pantry items. The only fresh fruit required is an apple. I used a sweet gala apple in this creamy fruit salad, but granny smith would work, too.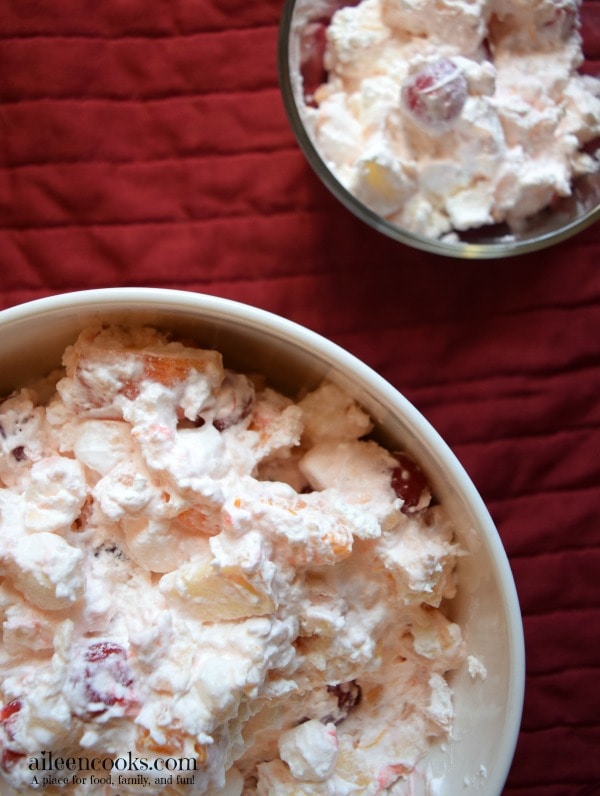 Looking for more side dish inspiration? Try these recipes for zesty potatoes and slow cooker cinnamon applesauce.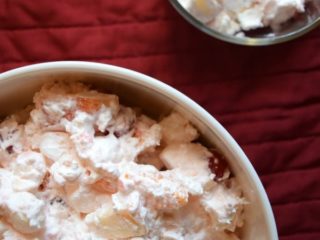 Yield:

8 people
Creamy Fruit Salad
This creamy salad is packed full of delicious fruit and dressed in a sweet and creamy dressing. Perfect for your next pot lock!
Ingredients
8 ounce container frozen whipped topping, defrosted
6 ounce container vanilla yogurt
20 ounce can crushed pineapple, drained
10 ounce jar Maraschino cherries, drained
8 ounce can mandarin oranges, drained
1 medium apple, chopped
Instructions
In a large bowl, combine the whipped topping and vanilla yogurt. Mix well.
Fold in the crushed pineapple, Maraschino cherries, mandarin oranges, and chopped apple.
Mix until the fruit is evenly coated.
Chill the creamy fruit salad for at least 1 hour. Use within two days.
Nutrition Information
Amount Per Serving
Calories

284
Nutrition information is an estimate.
Related Posts:
We love a good fruit salad and this creamy fruit salad recipe is always a hit.