As an Amazon Associate I earn from qualifying purchases.
Looking to satisfy your sweet tooth? This smooth Instant Pot cheesecake is melt-in-your mouth delicious! Its creamy and rich flavor will have you begging for seconds (and probably even thirds!).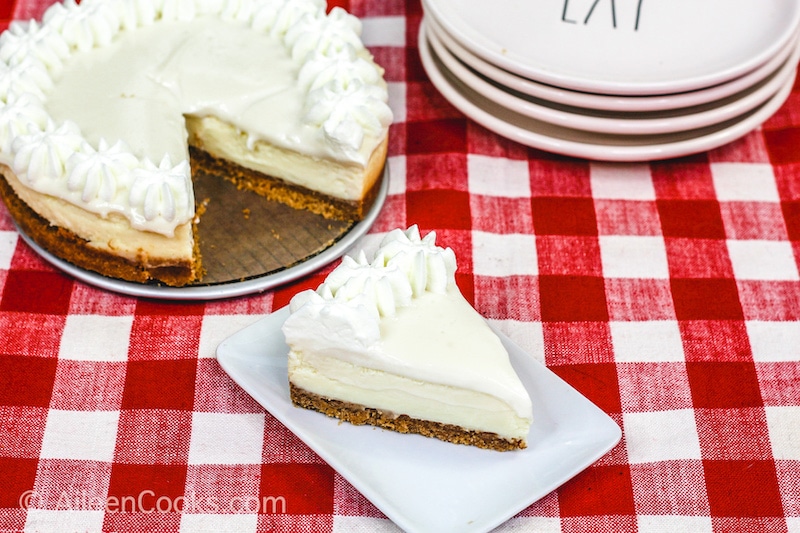 The Instant Pot strikes again! Today, I am thrilled to share another Instant Pot dessert that will impress your guests the moment you serve it: Instant Pot Cheesecake. This particular dessert is inspired by New York-style cheesecake, meaning that it's heavy on the whipped cream, giving it a dense yet, smooth consistency.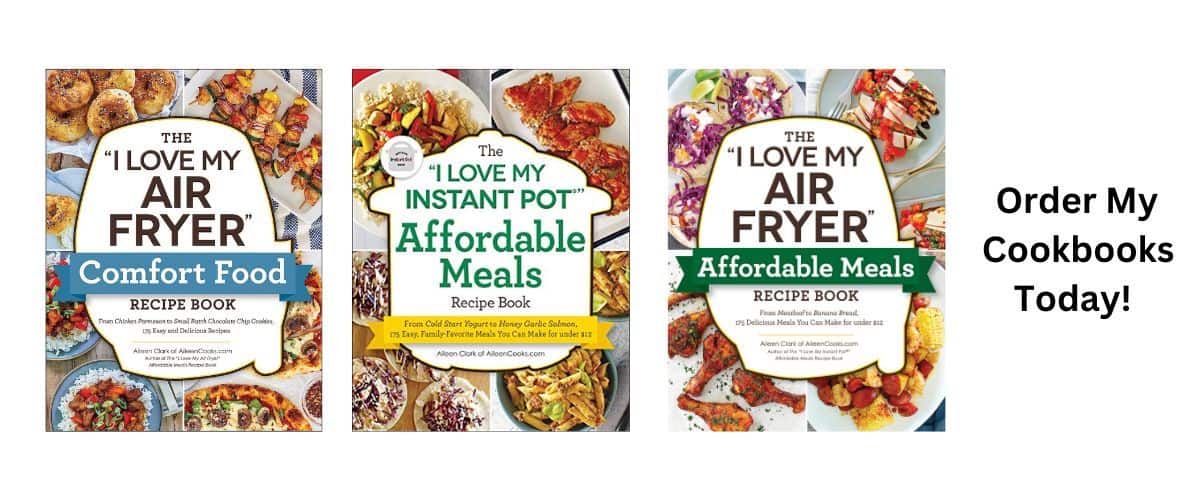 More Cheesecakes Made in the Instant Pot
Making cheesecake in your Instant Pot is easier than you think! Be sure to take a look at my other Instant Pot cheesecake recipes below:
Instant Pot Pumpkin Cheesecake
Instant Pot Reese's Cheesecake
Instant Pot Brownie Bottom Cheesecake
Can I Put a Pan in an Instant Pot?
There are many Instant Pot recipes out there (just like this cheesecake), that require some sort of pan to give the recipe its shape. You can put oven-safe, stainless steel or metal pans in your Instant Pot to help contain your food. There are also Instant Pot-branded pans, containers, and trivets that are made to be used in your machine.
My IP cheesecake requires a springform pan. Be sure to use a 6-inch springform so that it'll fit into your Instant Pot perfectly.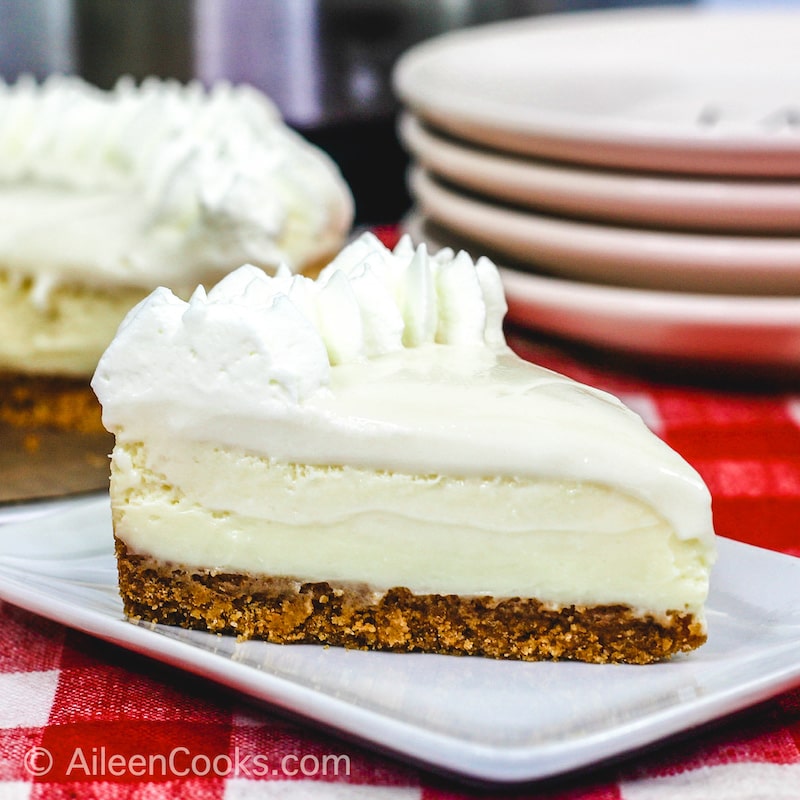 What Is a New York Style Cheesecake?
As mentioned previously, this particular Instant Pot Cheesecake in inspired by New York-style cheesecakes. This is because it is heavier on the cream cheese, making it so much denser than a traditional cheesecake (which normally relies on heavy cream/sour cream to thin out its batter).
The benefit to a New York cheesecake? Its cream cheese batter offers an incredibly rich flavor and smooth texture.
How Long Does This Cheesecake Cook In The Instant Pot?
My Instant Pot Cheesecake cooks for 30 minutes. You will also need to take into consideration the steam release time to this recipe, which is 15 minutes.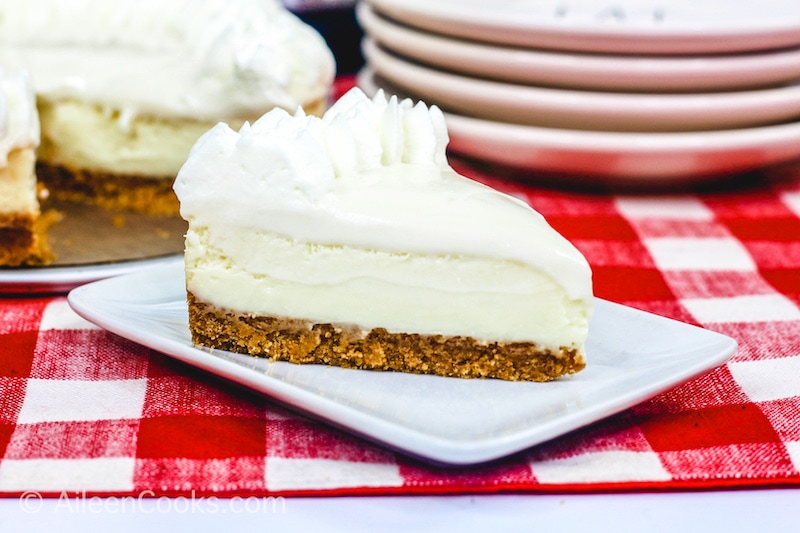 My Instant Pot Cookbook
Loving my Instant Pot recipes? Ever since getting my first IP a few years ago, it's been a lifesaver in the kitchen. I use mine multiple times a week!
If you love your instant pot as much as me, make sure to pick up a copy of my cookbook: The "I Love My Instant Pot" Affordable Meals Recipe Book. It's a cookbook filled with 175 recipes for the Instant Pot. You can find it at Amazon, Walmart, Barnes & Noble, and your favorite local bookstore.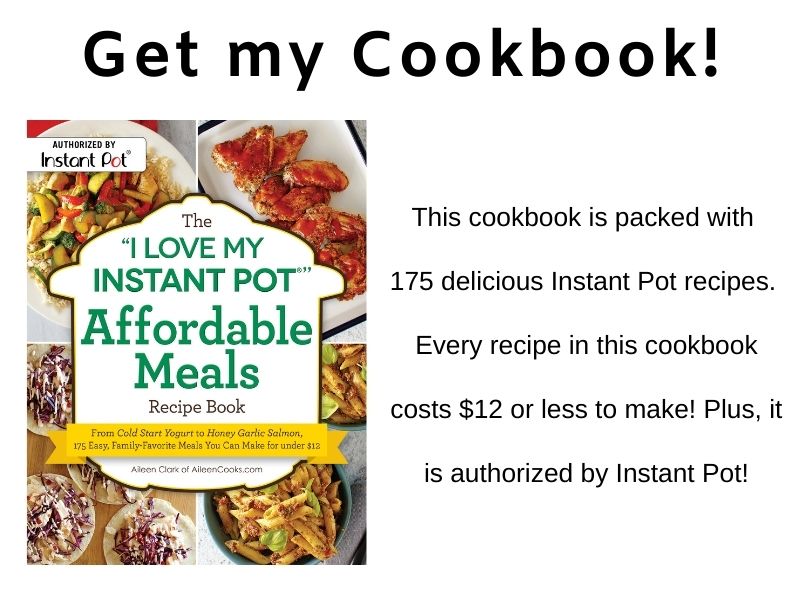 How Many Servings Of Cheesecake Does This Instant Pot Recipe Make?
This Instant Pot Cheesecake bakes in a 6-inch springform pan and serves about 4-6 people.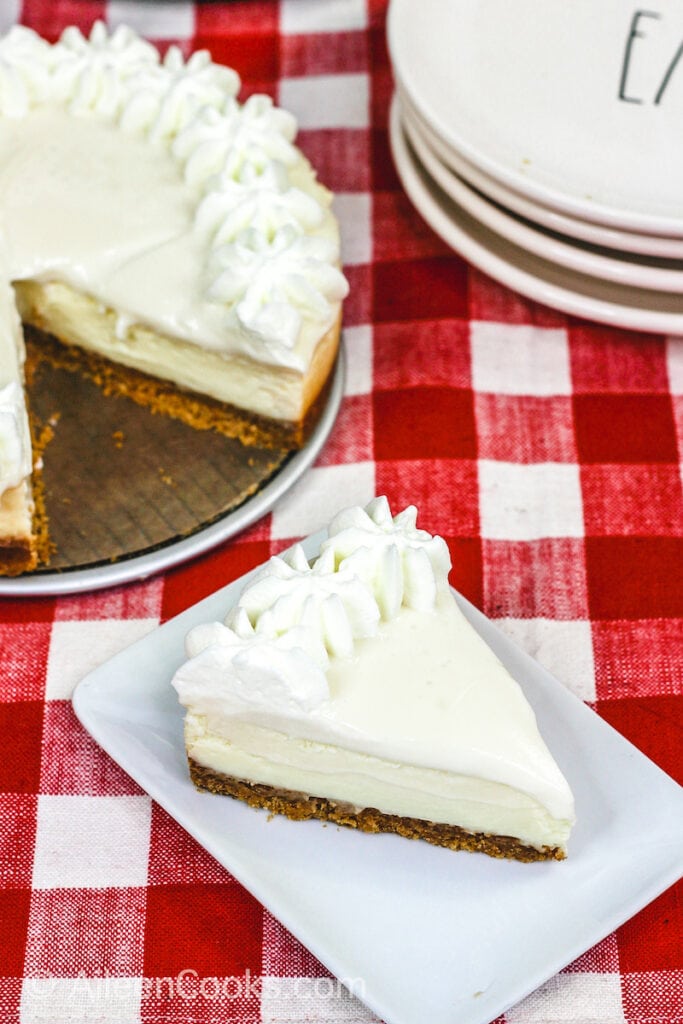 Why Do Cheesecakes Require to Be Baked in a Springform Pan?
Cheesecakes are most commonly baked in springform pans because they are the type of cake that cannot be inverted. Cakes like pound or sponge can be turned upside down in order to be released from its pan. Cheesecakes, on the other hand, are more delicate – so, springform pans are ideal since the sides are removable.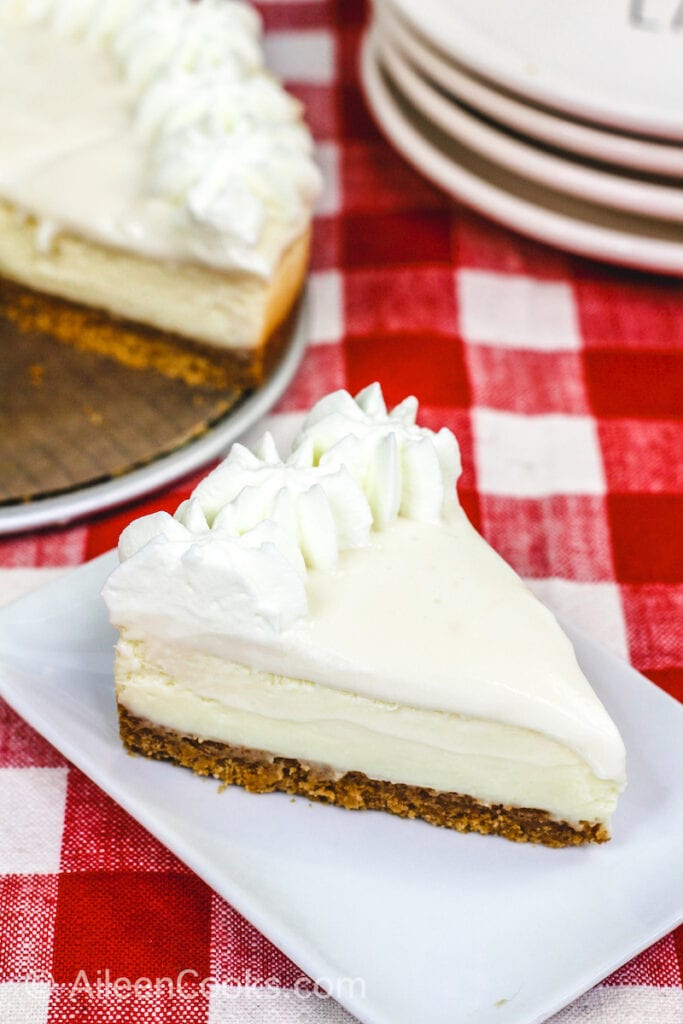 More Instant Pot Desserts
Are you still in awe with the fact that you can make TONS of desserts with the Instant Pot? I love baking up a storm with mine! Be sure to check out these other tasty goodies:
Instant Pot Pineapple Upside Down Cake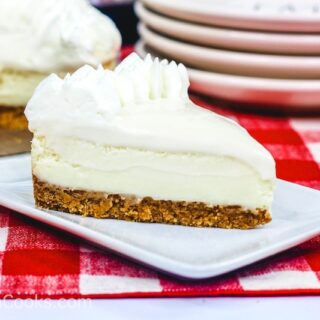 Instant Pot Cheesecake
Looking to satisfy your sweet tooth? This smooth Instant Pot cheesecake is melt-in-your mouth delicious! Its creamy and rich flavor will have you begging for seconds (and probably even thirds!).
Ingredients
11

graham crackers

finely crushed

3

tablespoons

sugar

1/4

cup

melted butter

2 8

oz

cream cheese bars

softened

1/2

cup

sugar

1

tsp.

vanilla extract

2

large

eggs plus 1 yolk

room temp

1-1/2

cups

water
Instructions
In a medium bowl add the graham crackers, sugar and melted butter.

Mix together until fully combined.

Press the mixture firmly into the bottom of a 6" springform pan.

Place into the refrigerator.

Add the cream cheese in the bowl of a stand mixer.

Add the sugar and mix until combined.

Add vanilla and egg, one at a time beating well after each addition.

Pour into prepared crust.

Cover the cheesecake with foil and loosely wrap the pan.

Fold a long piece of foil in half and place under the cheesecake pan.

Fold up the ends to form a sling.

Place the rack into the bottom of the instant pot and pour water into the pot.

Place the cheesecake and sling into the instant pot.

Close the instant pot and the pressure release valve.

Set the instant pot to manual, high pressure for 30 minutes.

Let steam release naturally for 15 minutes.

Carefully remove the cheesecake.

Allow to cool for 1 hour.
Notes
To refrigerate: let cool completely. Wrap in plastic wrap and refrigerate up to 3 days. May be frozen in an air-tight container up to 3 months.
Nutrition
Serving:
1
slice
Calories:
198
kcal
Carbohydrates:
42
g
Protein:
2
g
Fat:
3
g
Saturated Fat:
0.4
g
Polyunsaturated Fat:
0.1
g
Monounsaturated Fat:
1
g
Sodium:
170
mg
Potassium:
47
mg
Fiber:
1
g
Sugar:
29
g
Calcium:
21
mg
Iron:
1
mg