Crockpot Applesauce Recipe
As an Amazon Associate I earn from qualifying purchases.
You are going to love this crockpot applesauce recipe! It is the easiest recipe for crockpot applesauce that you will want to make again and again each year!
Crockpot applesauce is one of those things that is perfect to make in the fall when the apples are abundant, fresh, and affordable. Last year, I made applesauce on the stove and took the time to water bath can the applesauce.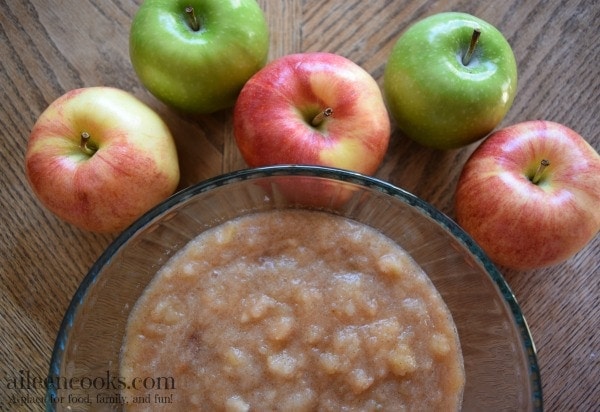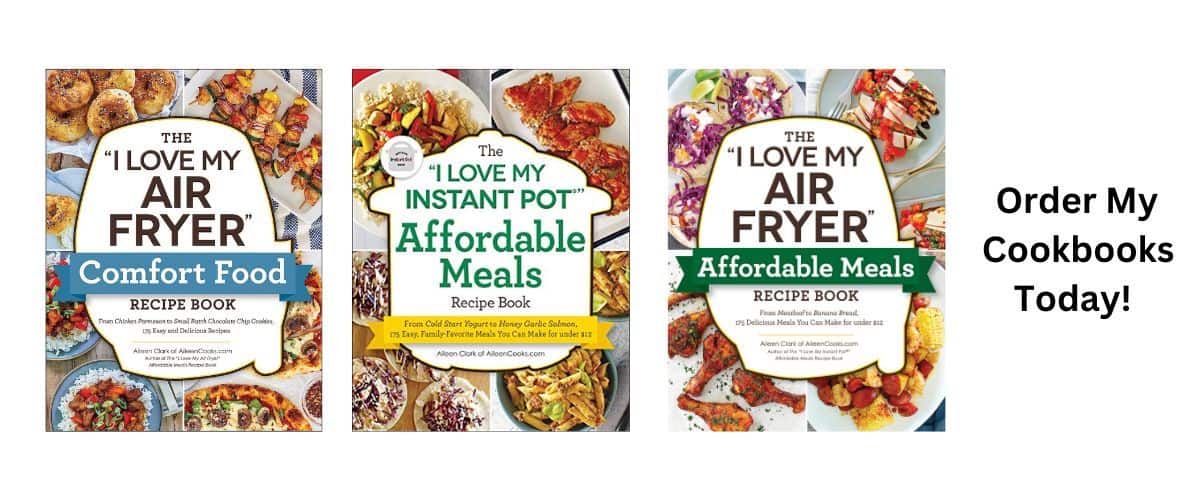 Crockpot Applesauce Recipe
This year, I decided to skip the canning step since we eat it fast enough to not need it to be canned. Canning is a lot of fun, but being pregnant and now having a newborn limits my free time in the kitchen and canning just takes too long. Hopefully, I can get back on my canning hobby next year. (Update: I have also made it instant pot applesauce and it was delicious!)
This crockpot cinnamon applesauce recipe is just the right amount for my family of four. It gives us enough applesauce to snack on for a few days without feeling like we have to eat applesauce with every meal. It's sweet and satisfying and makes the perfect after-school snack or fun side dish (try it with this slow cooker pork).
We love our apple recipes and have shared many tasty recipes over the years, including Apple Cinnamon Muffins, Apple Cinnamon French Toast Bake, Instant Pot Apple Dumplings, Cinnamon Apple Crisp (Freezer Friendly), and Make-Ahead Baked Oatmeal with Apples.
What Apple makes the best applesauce?
Softer apples like golden delicious and fuji are wonderful because they break down faster. But you really can't go wrong with any variety of apples. They all taste great in applesauce!
Keep in mind that the more tart apples will yield a tarter applesauce and a sweeter apple will make a sweet applesauce. I recommend just taste testing and adding additional sweeteners, as needed. We use a combination of Gala and Granny Smith apples in this crockpot applesauce recipe because they are my favorite combination.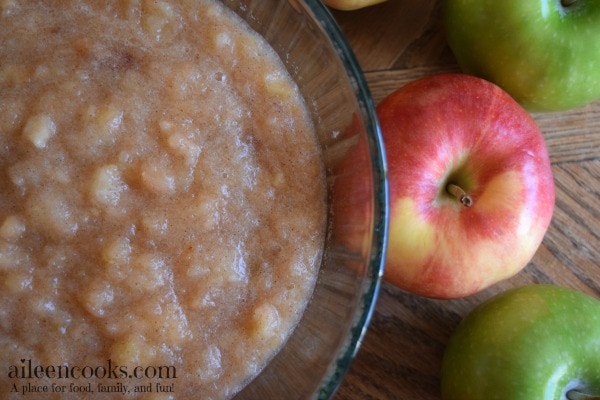 How to make applesauce in a crockpot?
Making applesauce in a crockpot is really easy! After you make it a couple of times, you may not even need to follow a recipe. It is very forgiving!
Peel and core your apples.
Toss apples in lemon juice to prevent browning.
Combine apples, water, and sugar in your crockpot or slow cooker.
Cook the apples on low for 4 hours. This is just enough time to turn them into the apple sauce and make them nice and soft.
Remove the lid and mash the applesauce with a potato masher.
For a smoother applesauce, you can puree them with an immersion blender or in a countertop blender.
Serve warm or chill and serve.
Refrigerate leftovers and use them within 10 days or freeze them for long-term storage.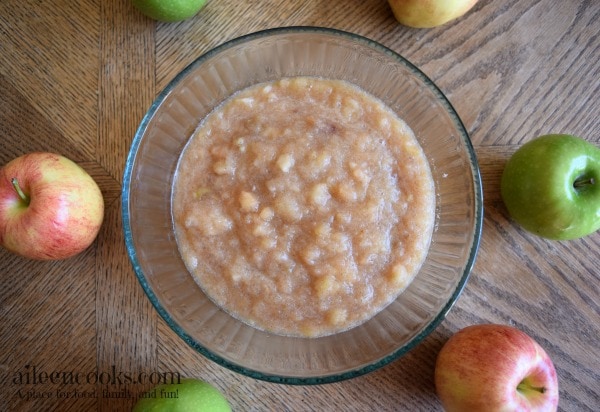 Can you overcook applesauce?
Yes, but it takes a while. If you cooked your applesauce in the crockpot all day and forgot about it, it may turn into instant pot apple butter which is also delicious but is a slightly different consistency.
Can you freeze applesauce?
Yes, you can freeze applesauce. It can be frozen in freezer-safe containers, freezer bags, or glass jars. If using glass, make sure you leave at least 1 inch of space at the top as the applesauce will expand as it freezes and could cause the glass to break if overfilled.
Do you need to refrigerate applesauce?
Yes. This crockpot applesauce recipe needs to be refrigerated or frozen. It cannot be left out overnight.
You may also like instant pot strawberry applesauce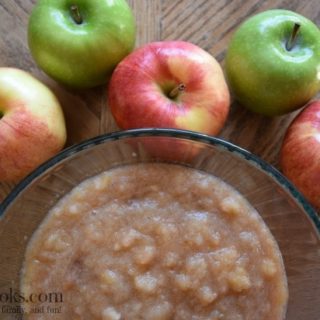 Crockpot Applesauce Recipe
You are going to love this crockpot applesauce recipe! It is the easiest recipe for crockpot applesauce that you will want to make again and again each year!
Ingredients
4

Granny Smith apples

4

Gala apples

1

teaspoon

fruit fresh or lemon juice

1

cup

water

1/2

cup

sugar

1/2

tablespoon

cinnamon
Instructions
Peel, core, and quarter the apples.

Toss the apples with the fruit fresh or lemon juice.

Place the apples in the slow cooker. Top with water, sugar, and cinnamon.

Mix so the apples are evenly coated with the cinnamon and sugar.

Cook on LOW 4 hours.

Remove lid and mash the apples until they look like sauce.

Serve warm crockpot applesauce warm. Refrigerate leftovers.
Nutrition
Serving:
1
cup
Calories:
174
kcal
Carbohydrates:
43
g
Protein:
1
g
Sodium:
4
mg
Fiber:
5
g
Sugar:
36
g
Did you try this crockpot applesauce recipe? Let us know what you thought with a comment and rating. You can also tag us in your recipe creations on social media using @aileencooks.