Crockpot Cinnamon Applesauce
Applesauce is one of those things that is perfect to make in the fall when the apples are abundant, fresh, and affordable. Last year, I made applesauce on the stove and took the time to water bath can the applesauce.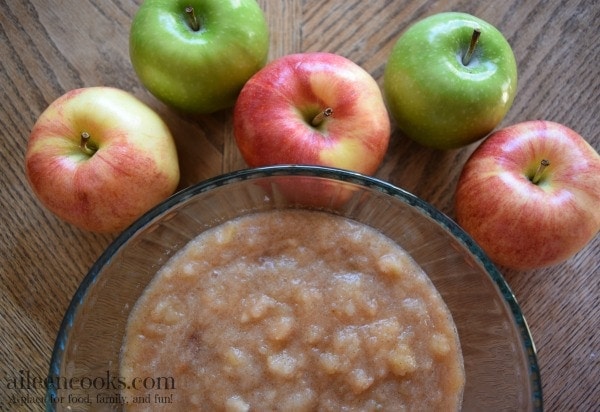 This year, I decided to skip the canning step since we eat it fast enough to not need it to be canned. Canning is a lot of fun, but being pregnant and now having a newborn limits my free time in the kitchen and canning just takes too long. Hopefully, I can get back on my canning hobby next year. (Update: I have also made it instant pot applesauce and it was delicious!)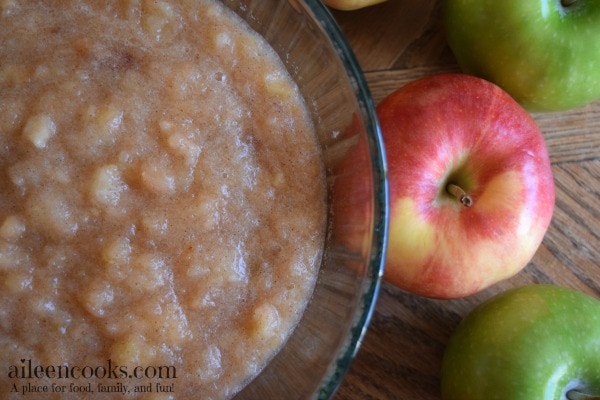 This crockpot cinnamon applesauce recipe is just the right amount for my family of four. It gives us enough applesauce to snack on for a few days without feeling like we have to eat applesauce with every meal. It's sweet and satisfying and makes the perfect after school snack or fun side dish (try it with these chicken tenders).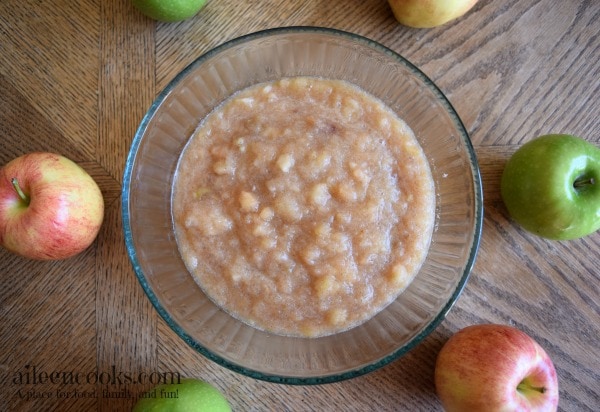 You may also like instant pot strawberry applesauce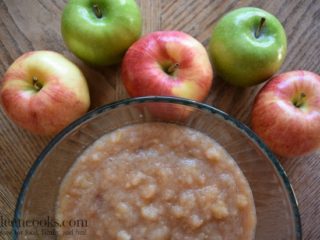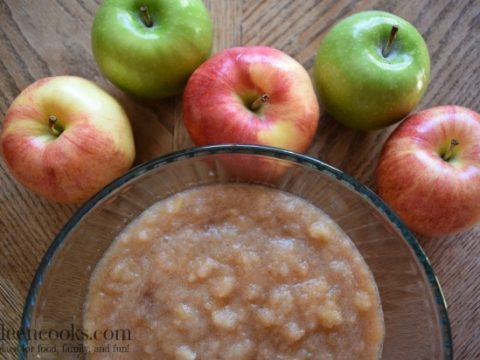 Yield: 6 people
Crockpot Cinnamon Applesauce
Prep Time: 10 minutes

Cook Time: 4 hours

Total Time: 4 hours 10 minutes

I love making apple sauce in the slow cooker after going apple picking with my family. It's one of my favorite healthy sweet treat. 
Ingredients
4 Granny Smith apples
4 Gala apples
1 teaspoon fruit fresh or lemon juice
1 cup water
1/2 cup sugar
1/2 tablespoon cinnamon
Instructions
Peel, core, and quarter the apples.
Toss the apples with the fruit fresh or lemon juice.
Place the apples in the slow cooker. Top with water, sugar, and cinnamon.
Mix so the apples are evenly coated with the cinnamon and sugar.
Cook on LOW 4 hours.
Remove lid and mash the apples until they look like sauce.
Serve warm crockpot cinnamon applesauce warm. Refrigerate leftovers.
Nutrition Information
Amount Per Serving

Calories 162

Nutrition information is an estimate.
Did you try this recipe for Crockpot Cinnamon Applesauce? Please consider leaving a comment and rating.