This Slow Cooker Hawaiian Pork Loin recipe was sponsored by Smithfield.
Slow Cooker Hawaiian Pork Loin is one of those slow cooker recipes you probably never considered, but will love! It's packed full of delicious flavors that please the whole family.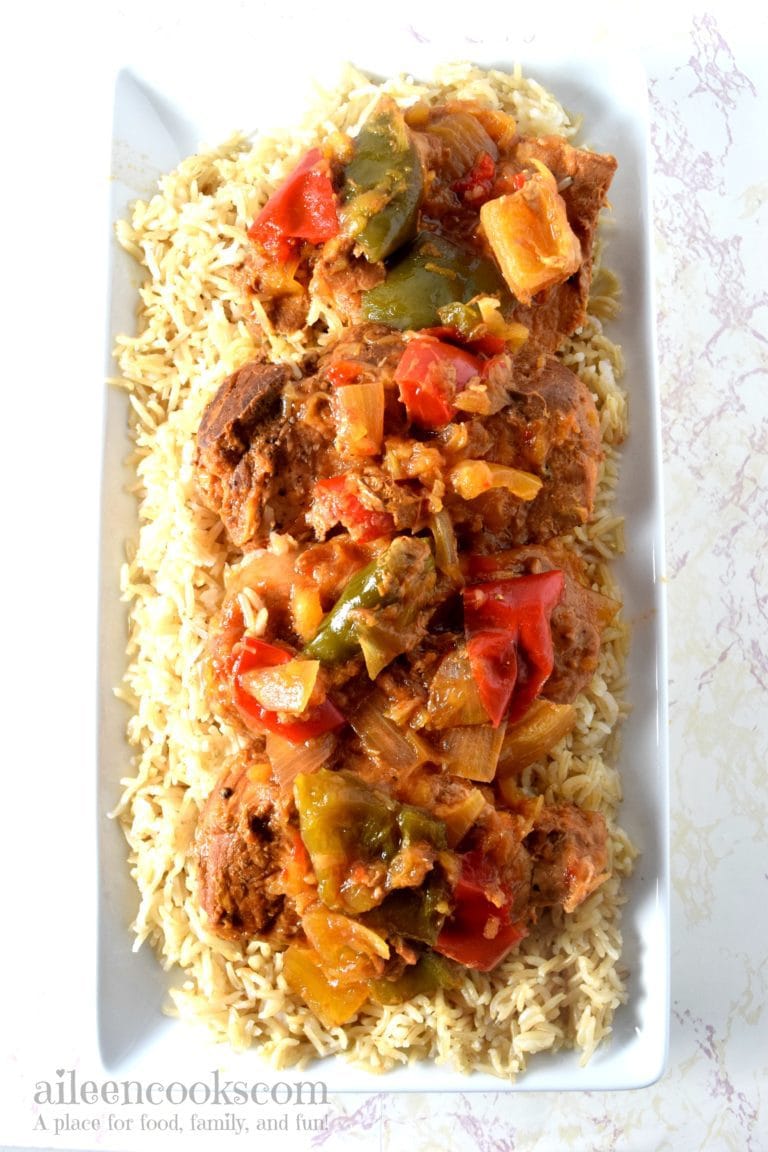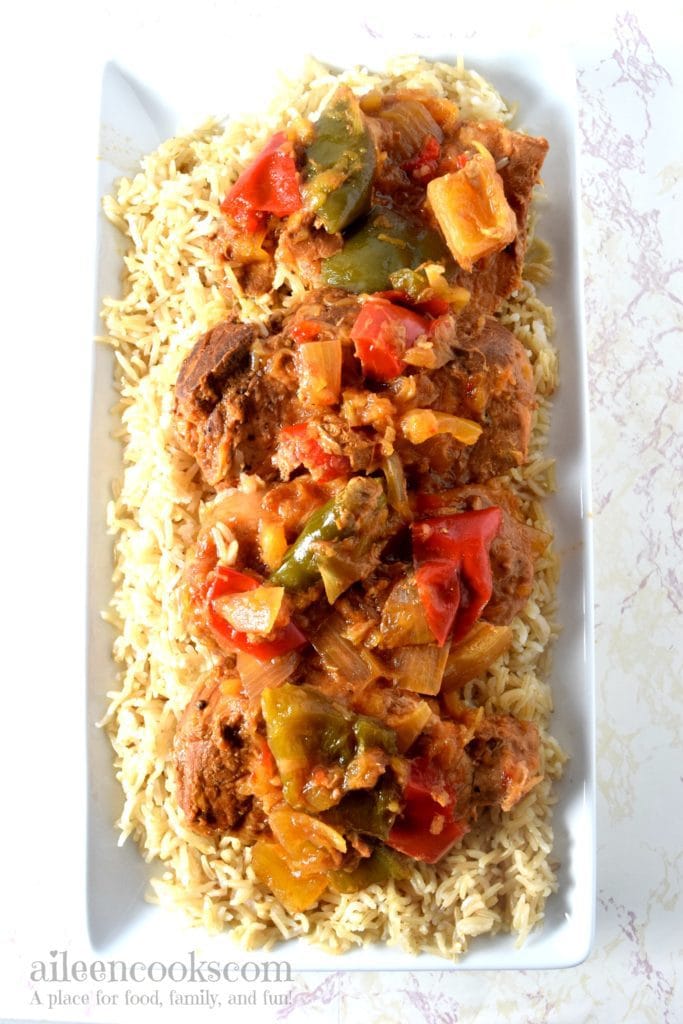 Slow Cooker Hawaiian Pork Loin – A new twist on a family favorite
I normally make my slow cooker Hawaiian dinner with chicken, but I decided to shake it up. I don't think I'll go back now that I have made it with the Smithfield Boneless Center Cut Fresh Pork Loin... this Slow Cooker Hawaiian Pork Loin was really easy to throw together and run out the door in the morning (a must in this current season of life). You may also like our instant pot ham and recipe.
Smithfield Fresh Pork is made with 100% fresh pork and no artificial ingredients. Smithfield also offers a variety of cuts aside from the Boneless Fresh Pork Loin featured in this recipe. They offer: ground pork, chops, tenderloins, roasts, ribs, and pre-marinated flavors.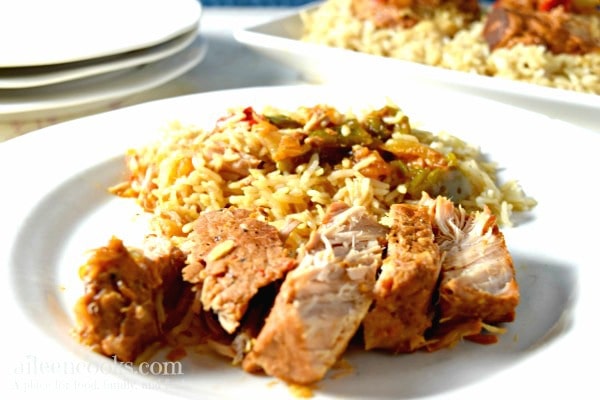 10 minutes of prep for an easy dinner
I love that it just takes a couple of ingredients to make this meal – ingredients I usually have on hand anyway. Start with bell peppers and a sweet onion roughly chopped and placed at the bottom of your slow cooker. (If you like bell peppers, check out our Instant Pot Stuffed Peppers recipe, too!)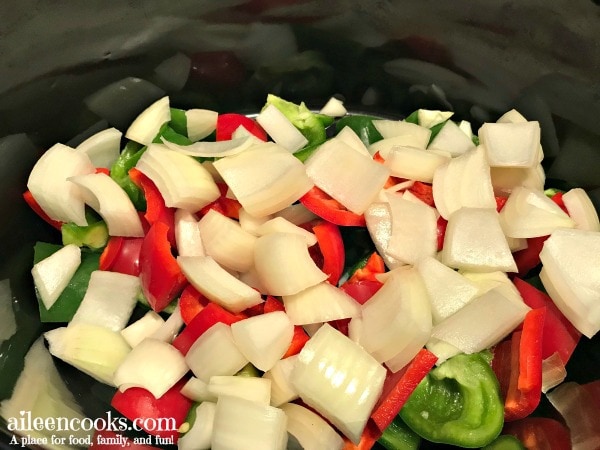 Then, it's time to prepare your meat. Set out your Smithfield Boneless Fresh Pork Loin on a cutting board. It's big – so you can cut it in half and freeze the other half for future use.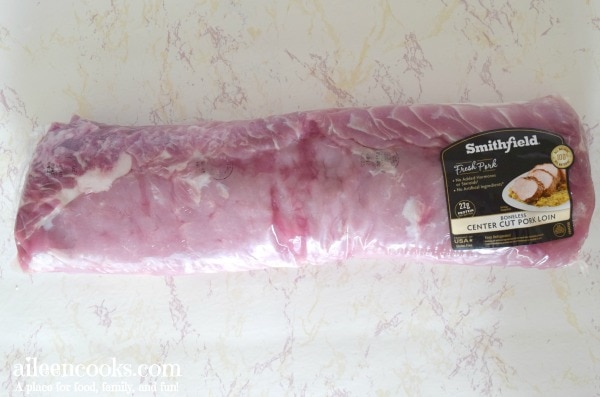 Slice the remaining pork into 1 inch thick chops. Season with salt and pepper and layer on top of your chopped veggies. See, I told you it was easy!
You may also like: Crockpot Buffalo Chicken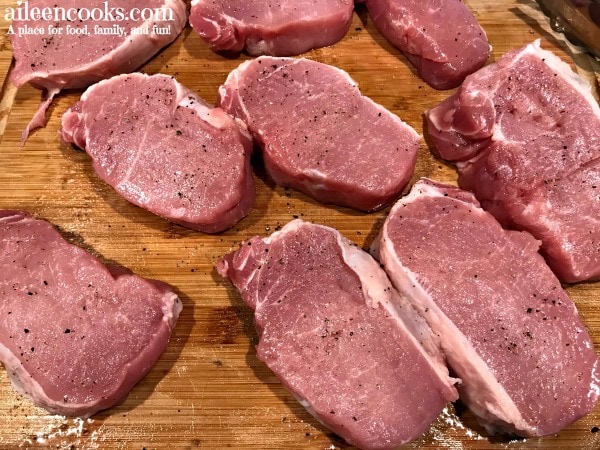 Finish off the recipe by whisking together a can of crushed pineapple and your favorite sweet BBQ sauce. Pour it over your fresh pork, cover, and cook on high 4-5 hours or low 7-8 hours.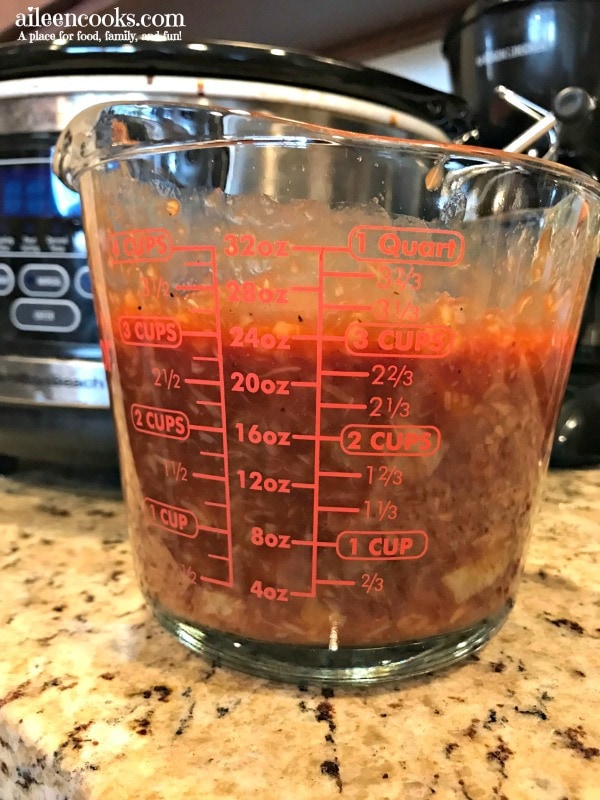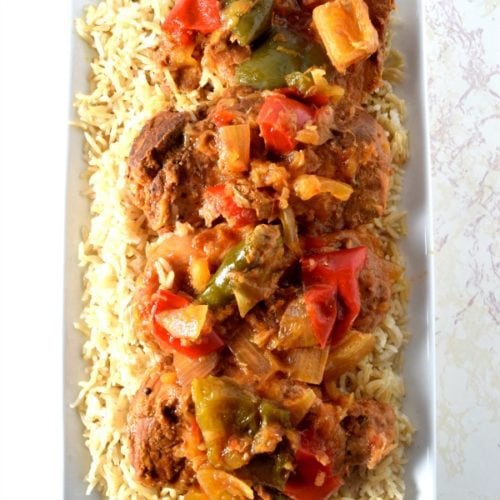 Slow Cooker Hawaiian Pork Loin
Total Time:
4 hours
10 minutes
Change up your dinner routine with this delicious Hawaiian pork loin recipe.
Ingredients
1 sweet onion, chopped
1 red bell pepper, chopped
1 green bell pepper, chopped
1/2 Smithfield Fresh Center Cut Pork Boneless Loin
1/2 tsp salt
1/4 tsp black pepper
1 20 oz can crushed pineapple
1 18 oz bottle sweet bbq sauce
Instructions
Arrange chopped sweet onion and bell pepper at the bottom of your slow cooker.
Cut up your 1/2 pork loin into 1-inch thick slices and layer on top of the chopped onions and peppers.
In a small bowl, whisk together the crushed pineapple and bbq sauce.
Pour over the sliced pork chops.
Close the lid of the slow cooker. Cook on HIGH 4-5 hours or LOW 7-8 hours.
Nutrition Information
Amount Per Serving
Calories

505
Did you try this recipe for Slow Cooker Hawaiian Pork Loin? Let us know what you thought in the comments or tag us on social media using @aileencooks.