The Sacramento Zoo is a great place for local families to get outdoors and see some animals! We love the Sacramento Zoo because it is flat with a good variety of animals. This zoo is on the smaller side and can easily be visited in 2 hours. We love this zoo for its family-friendly atmosphere.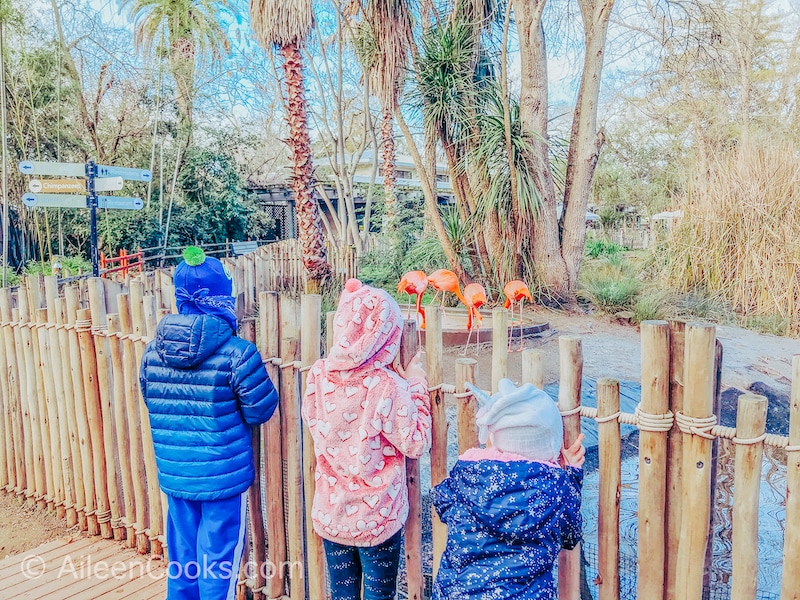 The Sacramento Zoo was one of the first places we visited after our world was turned upside down in 2020. They are dedicated to keeping the park a safe place for families and have clear rules in place for keeping everyone safe.
Keep in mind that you will need to plan your trip ahead of time; at least the day before but a few days is even better. You will also need to plan on having everyone in your group over the age of 2 wear masks while visiting the zoo. (This rule is subject to change but was accurate at the time of publication)
More places to go with kids in California: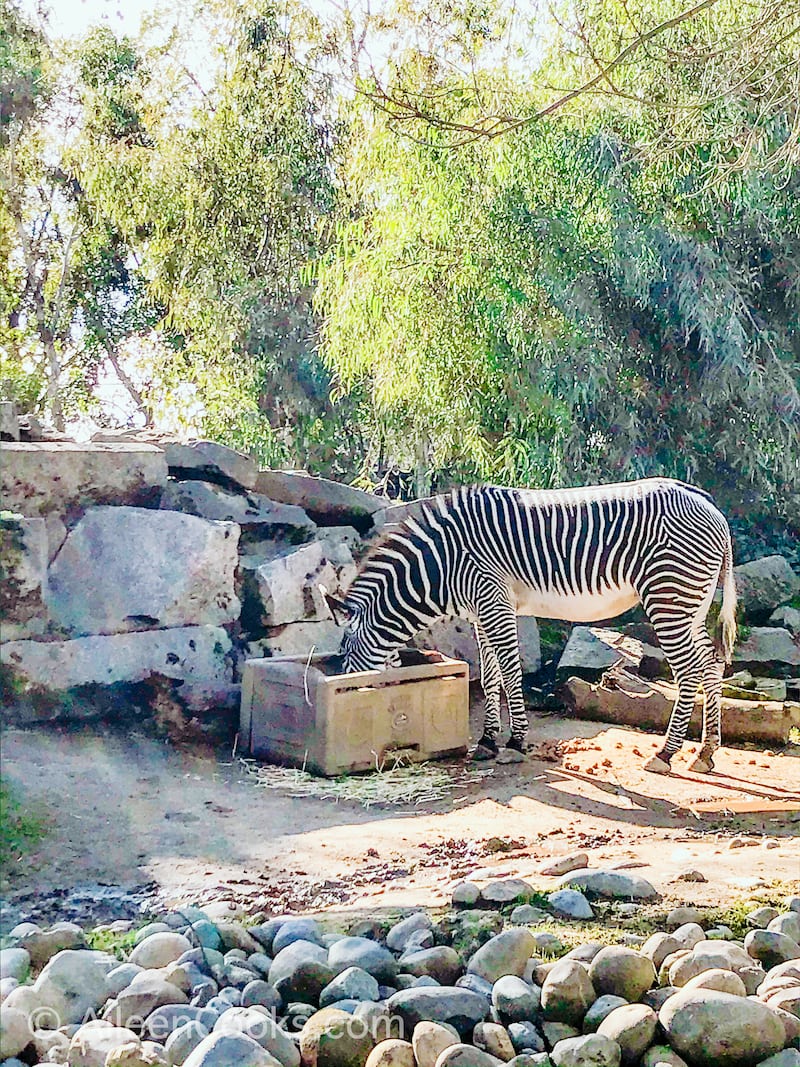 I have visited this zoo with my kids several times in the last 4 years of living in Fairfield. It is easy enough to manage with multiple kids and kids of all ages truly enjoy this zoo.
The enclosure set-up makes it easy to see most of the animals and although they don't have all of your typical zoo animals (no elephants), they have so many great ones that it more than makes up for it.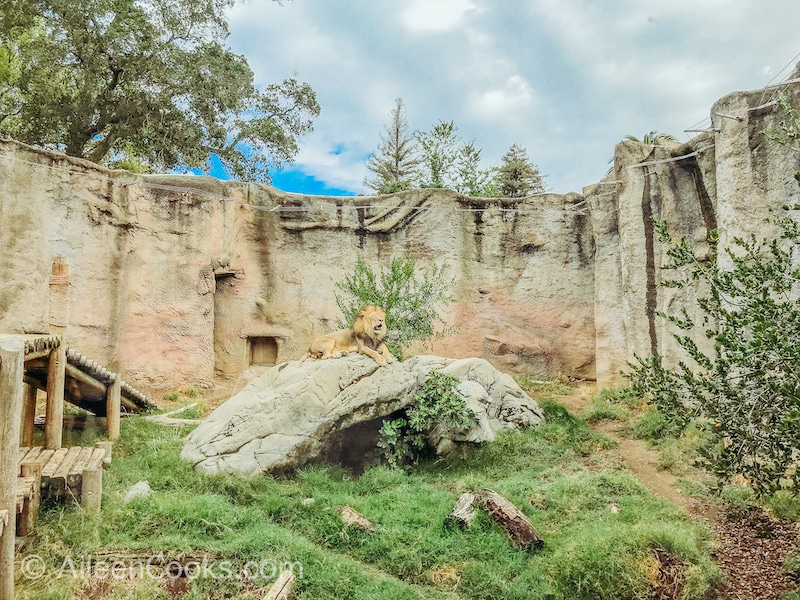 We love seeing the lions and other big cats because they will regularly come out and walk real close to you and you can see their fur and tails up close. There are many flamingos to watch right at the entrance of the zoo, alongside an alligator enclosure. There are also many birds throughout the park.
The Sacramento Zoo has a great selection of chimps and monkeys. They also have many giraffes – including babies. They even offer a giraffe experience where you can feed the giraffes. So fun!
Fun places to travel with kids: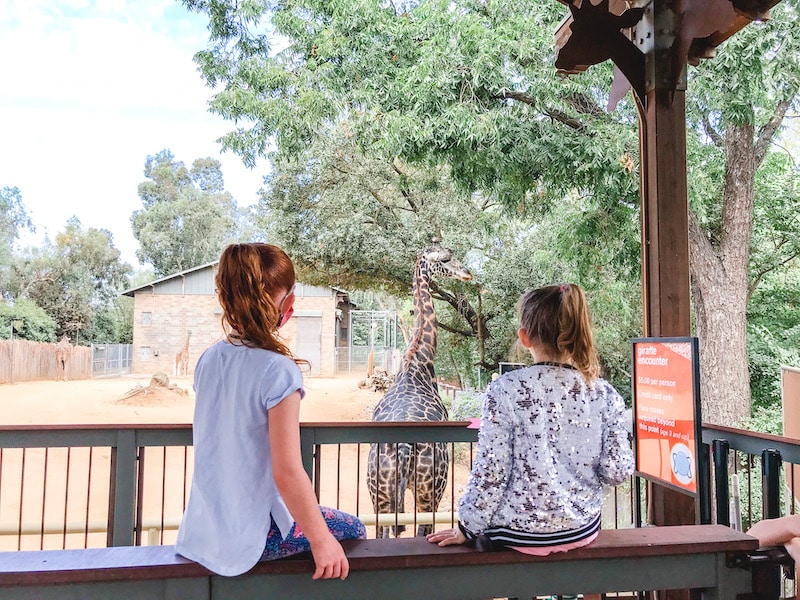 Train and Carousel
There is a small trail and carousel inside the zoo. They are lots of fun for the kids! Both of them attractions are currently open. The areas are sanitized in between each group. Tickets for these rides are not included with the cost of admission. You can pay for your ticket at the site of the ride with a debit or credit card. The Zoo is not currently accepting cash.
Eating lunch at Sacramento Zoo
There are several areas to sit and eat throughout the zoo, including benches and picnic benches. You can bring your own food into the zoo or purchase food from their food stands.
You can also order your meal online from the Kampala Cafe by visiting this site.
We love bringing our own lunch to the zoo or hitting In-N-Out on our way home.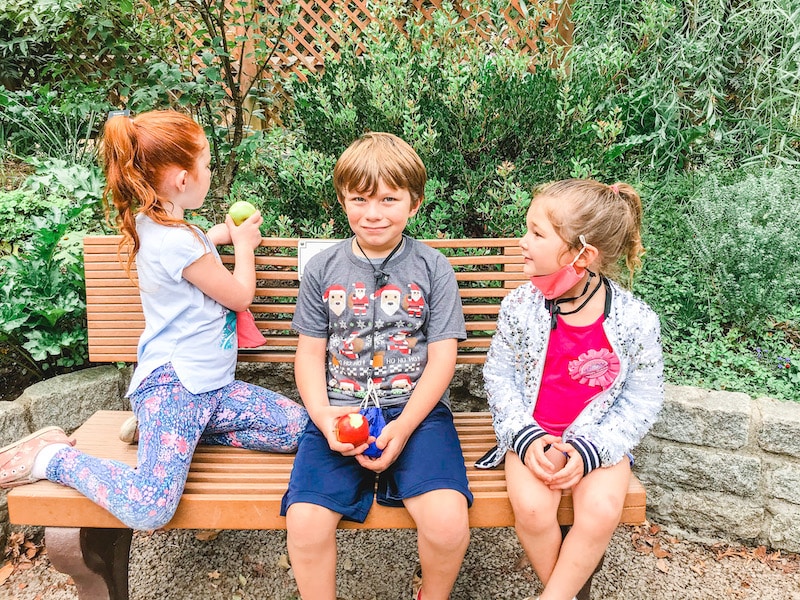 Do I need to reserve tickets?
Yes, tickets must be reserved ahead of time and a timed admission must be reserved. If you need to cancel, email them here: [email protected]
Special Covid-19 Rules
There are special guidelines in place. I am writing this post in March of 2021. Since these rules change regularly, I advise you to read up on their current rules here.
Is there a fee for parking?
No, there is no fee for parking. Street parking for the Sacramento Zoo is available at no cost. There has been ample parking during every visit we have taken to the Sacramento Zoo.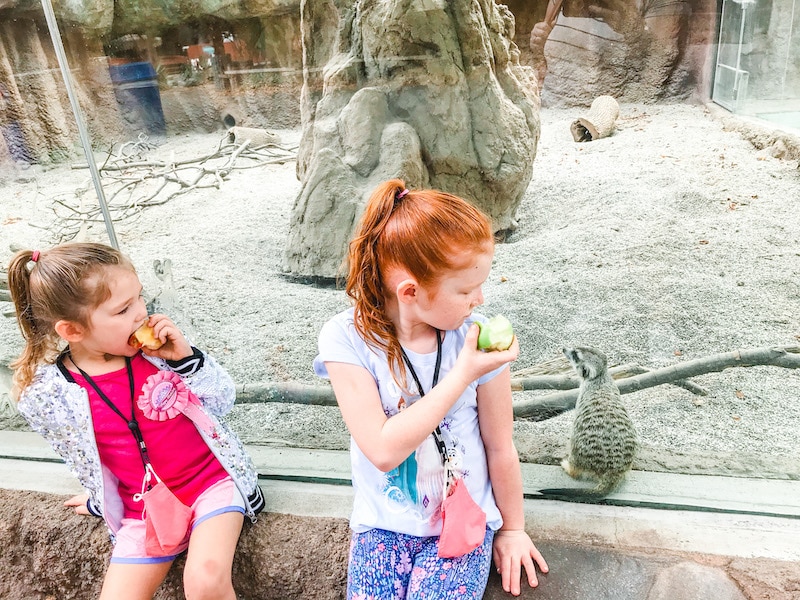 What about strollers?
The entire zoo is very stroller friendly. You can being your own stroller or rent a double stroller from the zoo.
Sacramento Zoo memberships
If you plan on visiting the Sacramento zoo more than 1 or 2 times in a year than it may make sense to purchase a membership.
We purchased a membership and it has take the pressure off from feeling we have to see everything during our visit. I love going to the Sacramento zoo, spending an hour and a half to two hours and end heading home.
If you see everything and still have more time, head across the street and visit Fairytale Town.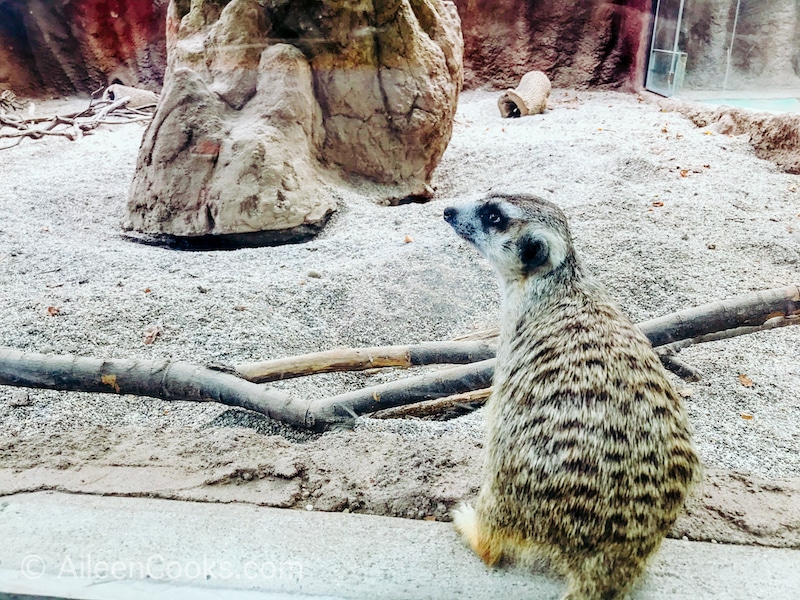 Animals to visit at the Sacramento Zoo
Although the Sacramento Zoo is on the smaller side, there are still many animals to see!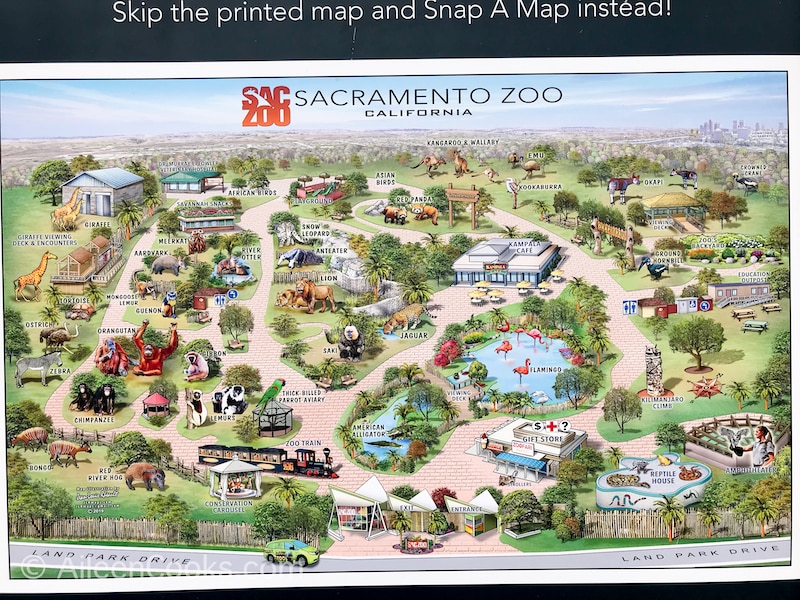 Mammals:
Black and White Ruffed Lemur
Chimpanzee
Coquerel's Sifaka
Mongoose Lemur
Squirrel Monkey
Sumatran Orangutan
White-faced Saki
White-handed Gibbon
Wolf's Guenon
African Lion
Jaguar
Snow Leopard
Eastern Bongo
Grevy's Zebra
Masai Giraffe
Okapi
Red River Hog
Reticulated Giraffe
Aardvark
Giant Anteater
Meerkat
North American River Otter
Red Kangaroo
Red Panda – My favorite!!!

Birds:
Abyssinian Ground Hornbill
American White Pelican
Azure-winged Magpie
Black Crowned Crane
Burrowing Owl
Caribbean Flamingo
Comb Duck
Crested Coua
Crested Screamer
Emu
Fulvous Whistling Duck
Greater Roadrunner
Hawk-headed Parrot
Himalayan Monal
Laughing Kookaburra
Ostrich
Red-billed Hornbill
Southern White-faced Owl
Spur-winged Lapwing
Tawny Frogmouth
Thick-billed Parrot
White-faced Whistling Duck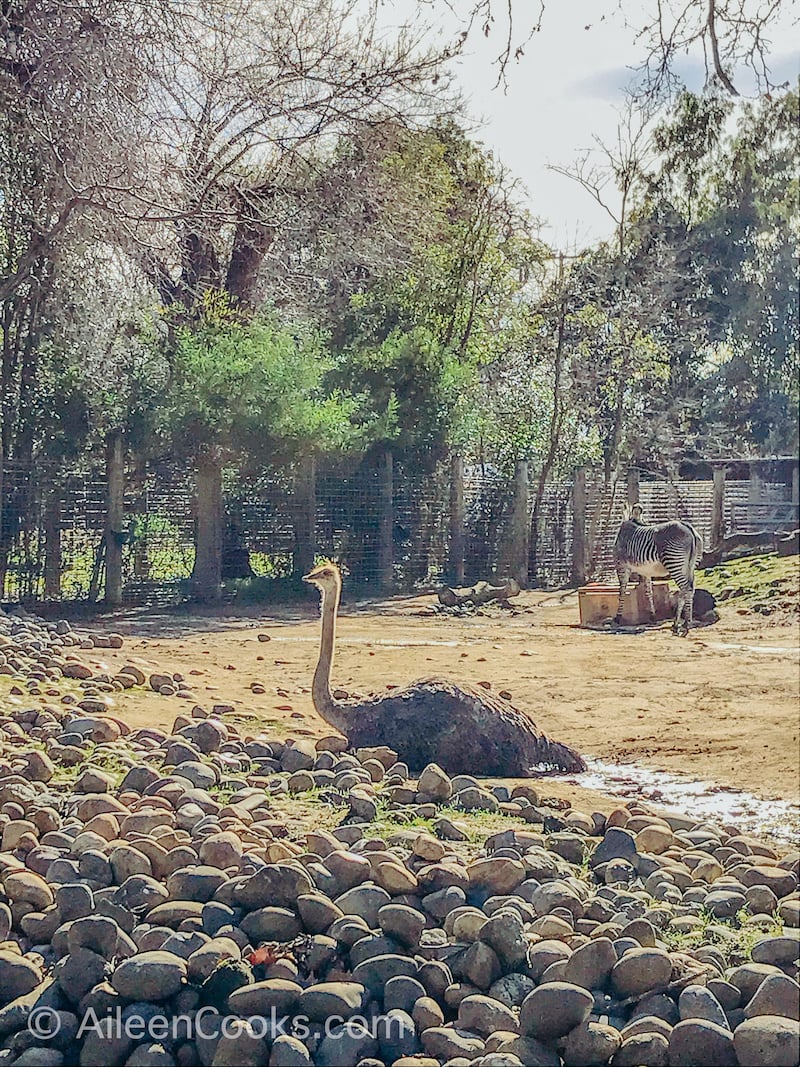 Amphibians and Fish:
Amazon Milk Frog
Aquatic Caecillian
California Newt
California Tiger Salamander
Golden Mantella
Green & Black Poison Dart Frog
Green Mantella
Phantasmal Dart Frog
Sambava Tomato Frog
Smoky Jungle Frog
White's Tree Frog
Yellow-banded Poison Dart Frog
Goldfish
Koi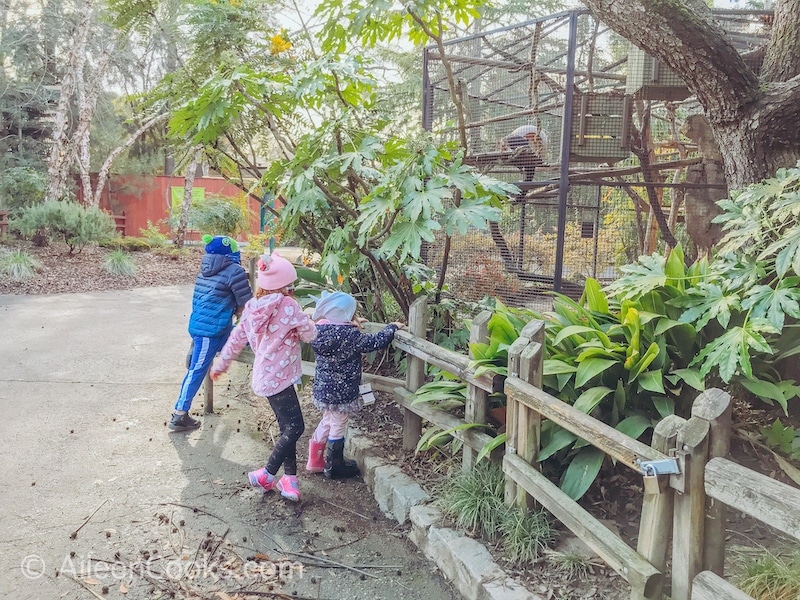 Reptiles and More:
Note: At the time of publication (March 2021), the reptile house is closed.
Chinese Crocodile Lizard
Common Chuckwalla
European Legless Lizard
Green Crested Basilisk
Madagascar Giant Day Gecko
Mexican Beaded Lizard
Prehensile-tailed Skink
Rhinoceros Iguana
Standing's Day Gecko
Tokay Gecko
Chinese Stripe-necked Turtle
Chinese Three-striped Box Turtle
Hamilton's Pond Turtle
Madagascar Big-headed Turtle
Madagascar Flat-tailed Tortoise
Spider Tortoise
Spur-thighed Tortoise
Western Pond Turtle
Ball Python
Giant Garter Snake
Green Tree Python
Madagascar Tree Boa
Northern Pacific Rattlesnake
Pacific Gopher Snake
Puerto Rican Boa
American Alligator
Curlyhair Tarantula
Smooth-fronted Caiman
Have you visited the Sacramento Zoo lately? What did you think?