Strawberry Banana Green Smoothie
As an Amazon Associate I earn from qualifying purchases.
If you're new to the green smoothie world, you may be a little hesitant to add spinach to your smoothie. Please, please, please try this smoothie and you will change your mind. This classic smoothie is still delicious and much more nutritious with the addition of spinach. It's so good, I find myself craving one Every.Single.Day. What's great about this Strawberry Banana Smoothie, is you can have one every day. Without Guilt. Your body needs those greens!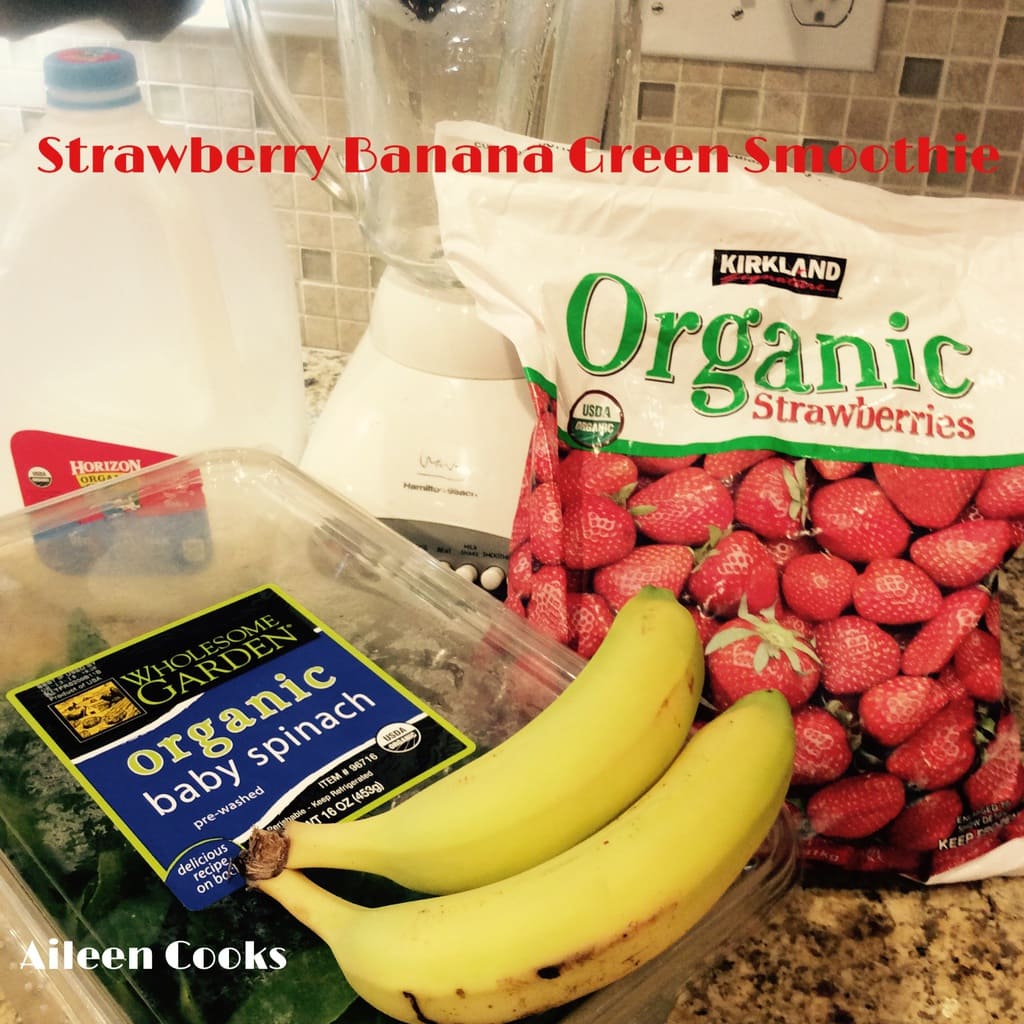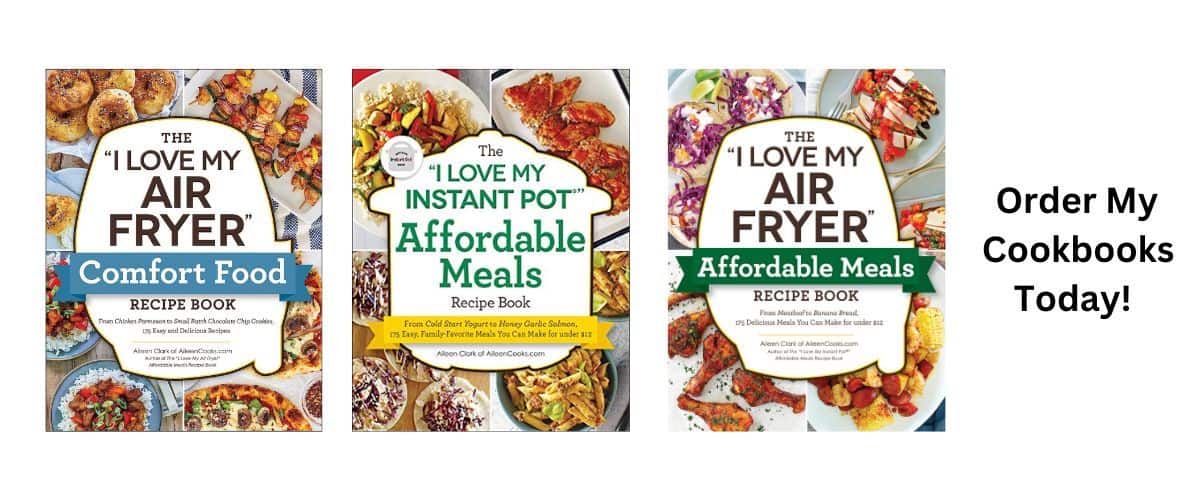 There was a time where I was in love with juicing. I wanted to juice all the time. But I could not justify the cost of all of that produce for one little cup of juice. I would still need a meal afterward or would find myself shaking from lack of food. This smoothie is just as satisfying, more filling, and much easier on the pocket-book. In fact, I almost always have smoothie ingredients in my kitchen. Yesterday, I even used romaine lettuce instead of spinach in my smoothie because I didn't want it to go to waste. And it was still good.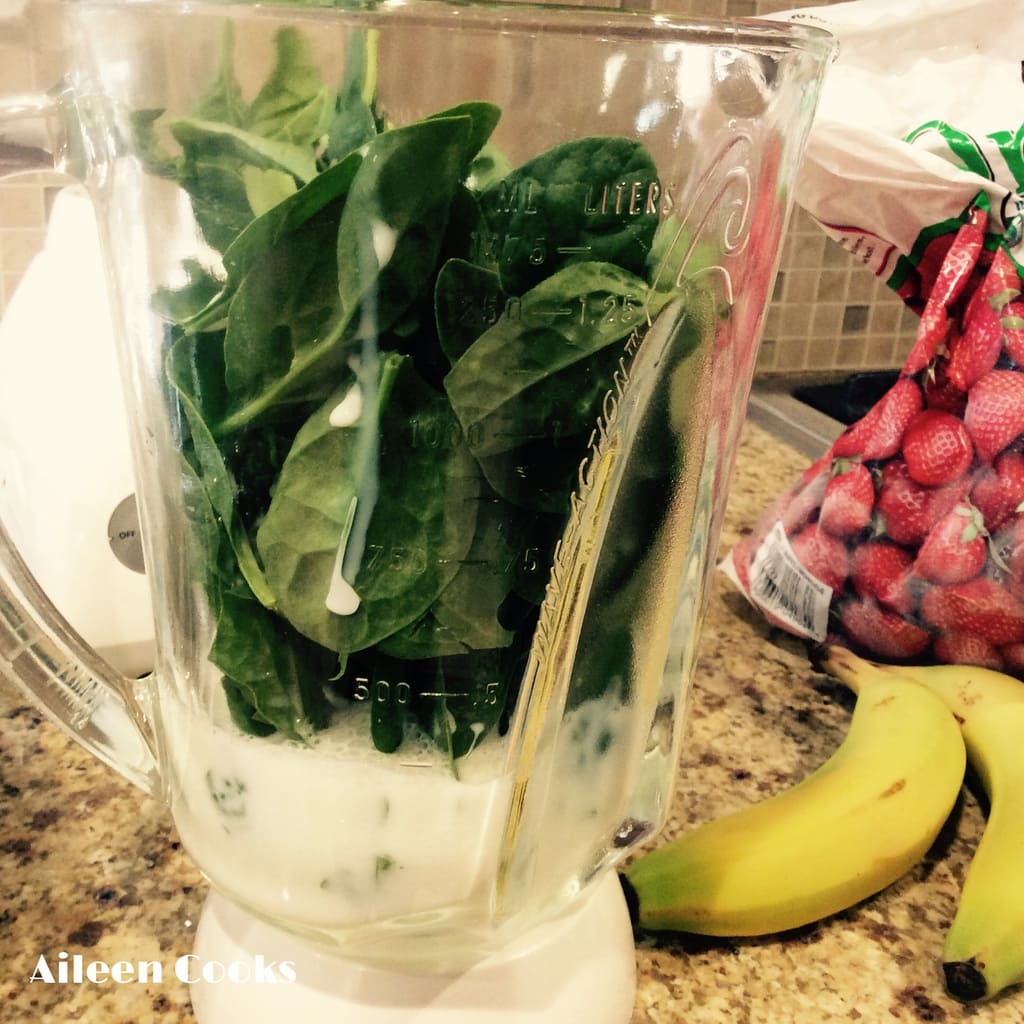 This recipe only has 4 ingredients: Milk, Spinach, Banana, Strawberry. If you don't own a high-powered blender, that's okay. I don't. The trick to making green smoothies in a regular blender, is to blend the spinach and milk first. Then add in your fruit. Otherwise, you will end up with large chunks of spinach. It's not as good that way. Just take the time (about 30 seconds) to puree the spinach first. Then you can add in the strawberries and banana. Give it another 30 seconds or so and you will have a cold, delicious beverage to refresh you on a hot afternoon.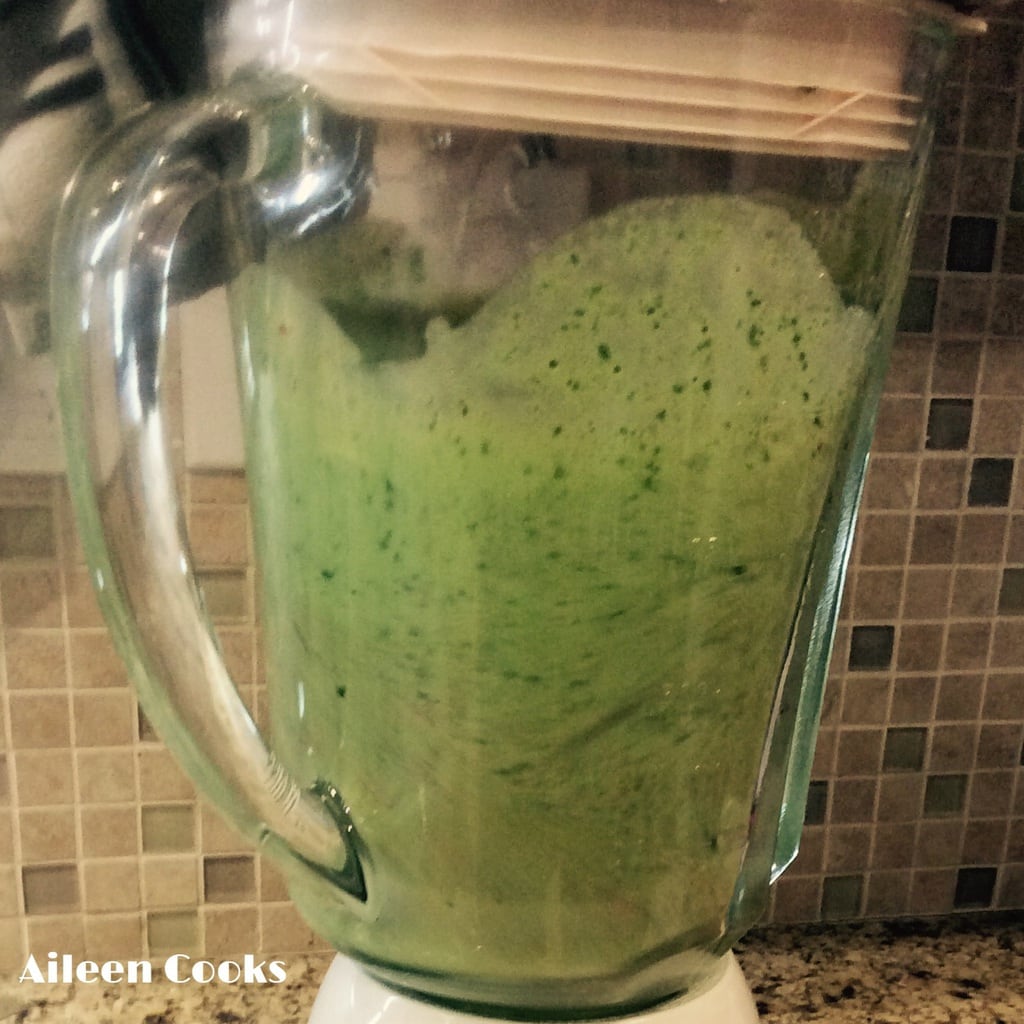 This is a great recipe to make with your kids. I convinced my three year old to come inside from riding his bike with promises of helping me make this smoothie. He loves pouring the ingredients in the blender and pushing the button. An older child could make it all on their own. I've also found his likelihood of consuming a green smoothie is dependent on using a straw. For some reason, he does not like smoothies out of a regular cup or sippy cup. But if I give him a straw, he will suck it down.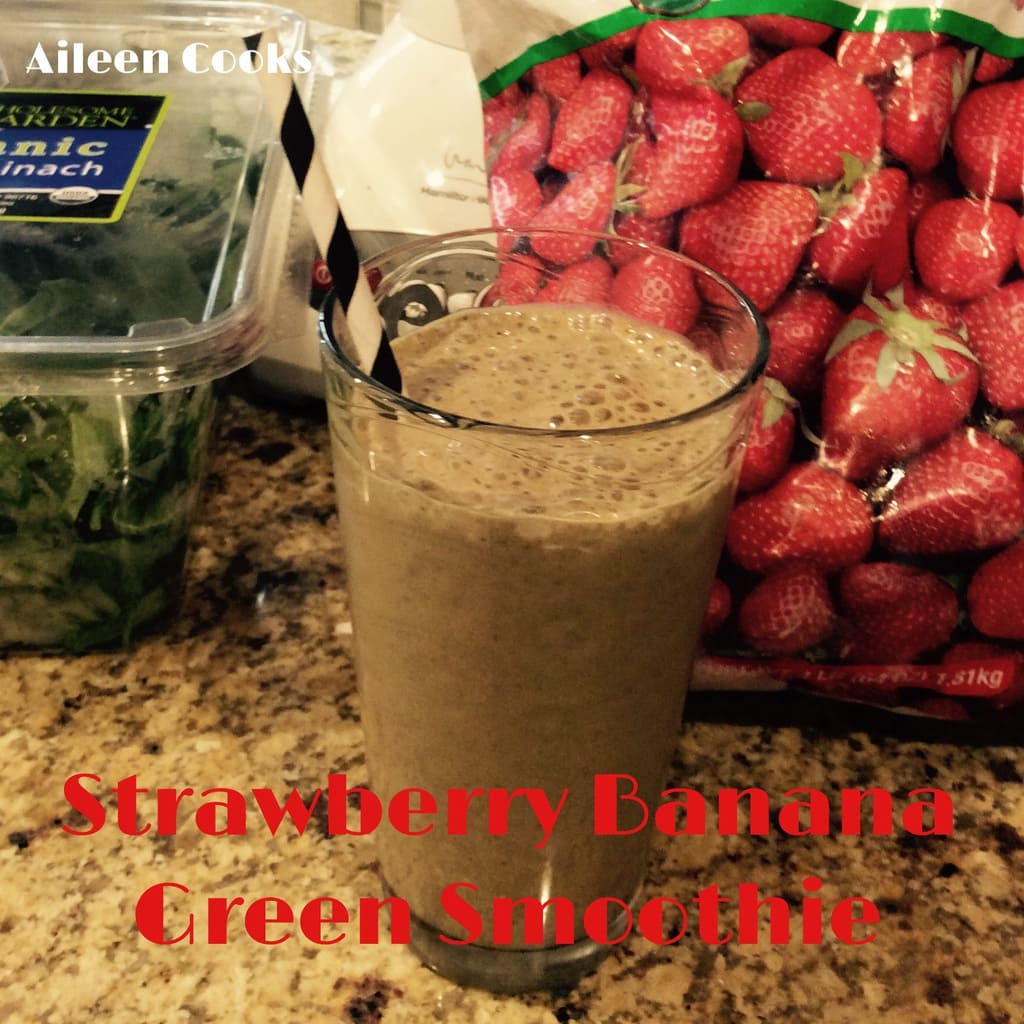 Here is your printable!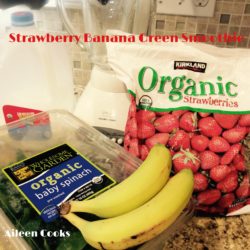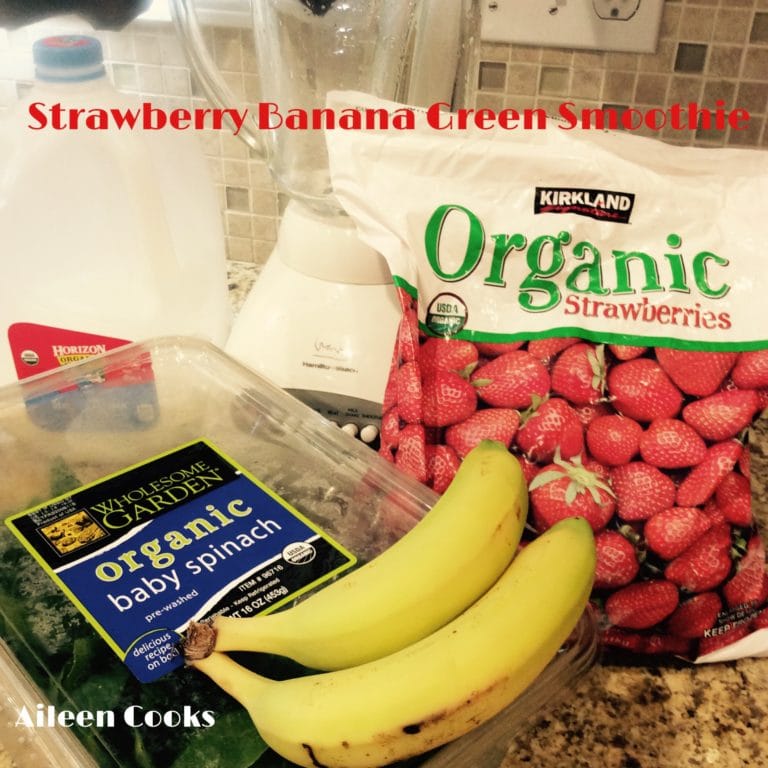 Strawberry Banana Green Smoothie
Strawberry Banana Green Smoothie
Ingredients
1 1/2

cups

milk

2

cups

loosely packed spinach

2

small bananas or 1 large banana

1 1/2

cups

frozen strawberries
Instructions
Combine milk and spinach in blender. Puree until smooth. Add banana and strawberries and puree again until smooth and thick. Enjoy immediately or freeze in popsicle molds.
Nutrition
Serving:
1
cup
Calories:
334
kcal
Carbohydrates:
67
g
Protein:
14
g
Fat:
5
g
Saturated Fat:
2
g
Polyunsaturated Fat:
2
g
Cholesterol:
15
mg
Sodium:
226
mg
Fiber:
12
g
Sugar:
28
g