Disneyland Character Breakfasts | Is it worth the money?
See what this mom of three thinks of Disneyland Character Breakfasts and if they are worth the money!
We have gone to three character breakfasts at Disneyland so far as parents. We are a family of five, so the price adds up quickly.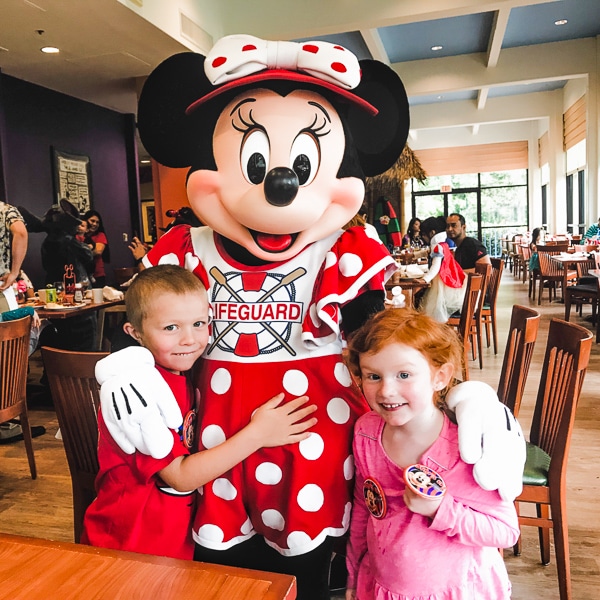 In the past, we had paid to eat at other themed restaurants that did not include characters, but spent the same amount of money.
That is why I think Disneyland character breakfasts are totally worth the money!
Looking to save some money on your Disneyland trip? Check out this post!
Disneyland Character Breakfasts | 5 Reasons to Say Yes
Time for your child to warm up
This is probably the number one reason why Disneyland character breakfasts are worth the money.
You have the opportunity to meet your favorite Disneyland characters multiple times during your character breakfast.
The characters are usually ready and available to meet with you and take pictures as soon as you are brought into the restaurant.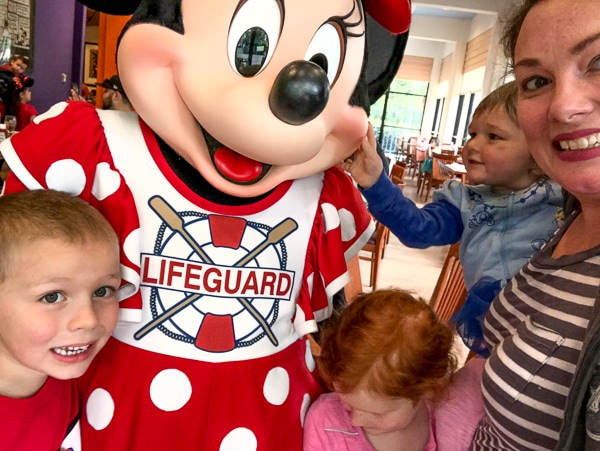 If your child is not ready to see them yet, you won't miss your chance! They will come by and visit your table, give your child(ren) attention, and take pictures, if needed.
Still didn't get any good photos? You can request to take pictures with the characters before you leave the restaurant.
By then most children will be warmed up enough to at least stand next to the character while in the arms of mom or dad.
Disneyland character breakfasts are the best way for shy kids to still have an opportunity to meet their favorite characters in person!
No lines
Sure, you can meet all of the characters in Disneyland and California Adventure.
Unfortunately, their are usually long lines to do so. If you would rather spend your time in lines for your favorite rides, than a Disneyland character breakfast is your best option!
Delicious Food
Now, I can only speak for Character breakfasts but I can tell you the food is amazing.
Like most food in Disneyland, it is fresh and flavorful. You can get anything from omelettes to mickey shaped waffles to fresh fruit.
It's perfect for filling up before a long day at Disneyland.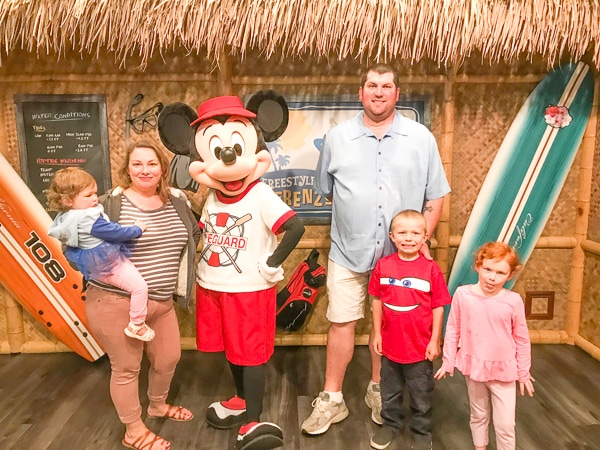 No Rush
Disneyland Character Breakfasts are a special family meal that are not rushed.
Aside from not being rushed with the characters, you are not rushed to finish your meal. You can take your time eating and enjoying each other's company.
There is plenty of time to feed babies and take little ones to the restroom. Trips to Disneyland can often feel chaotic and rushed.
The Disneyland character breakfasts are not like this at all!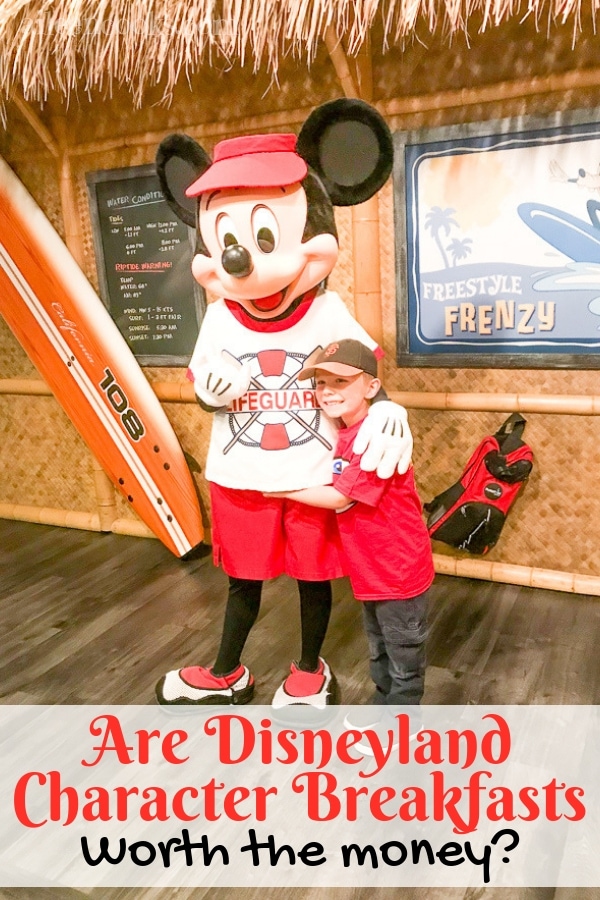 So many pictures!
I mentioned this in my first point, but you really get to take a lot of pictures.
This is a great time to get the whole family in the picture and ask the cast members to take a few pictures.
You can have them use your phone or purchase photos from them to keep as a souvenir.
We love Disneyland Character Breakfasts and will continue to plan for them on our Disneyland trips. They make the trip extra special and create lasting memories for our children.