As an Amazon Associate I earn from qualifying purchases.
These s'mores brownie cups are a decadent way to enjoy s'mores any time of year without having to light an actual fire. The brownies are chewy and chocolaty, and the mini marshmallows crisp up in the oven in less than 1 minute.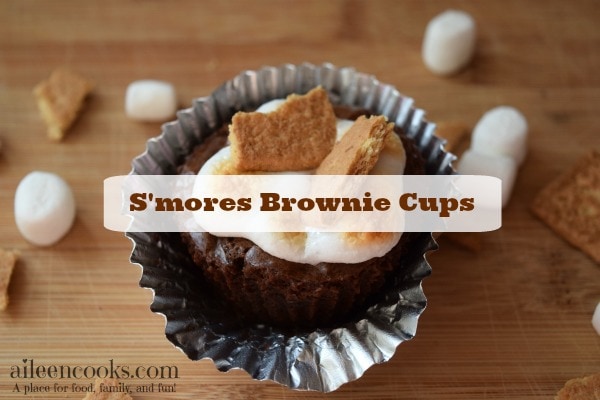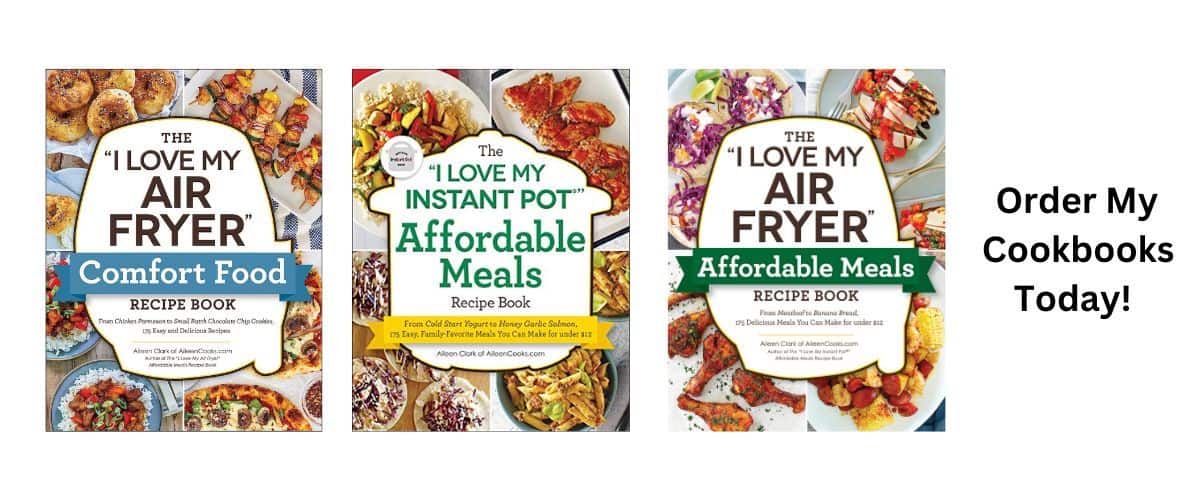 I made these for my sister and her family last week and it took all my self control to not eat all of the s'mores brownie cups before they got to my house.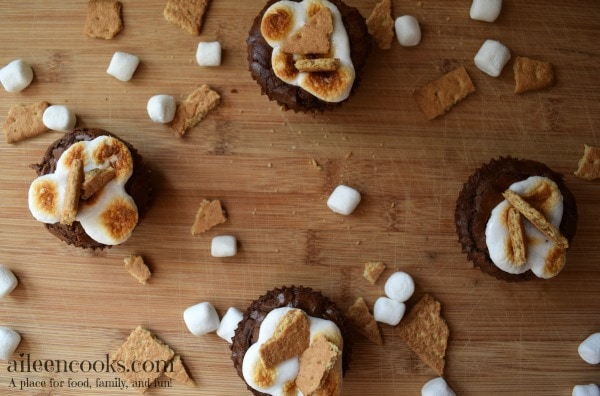 At the end of the visit, I caught my husband eating the last one and I almost stabbed him with a fork (kidding). In my defense, I am pretty darn pregnant at this point. Luckily, he let me have the last bite. Thanks babe!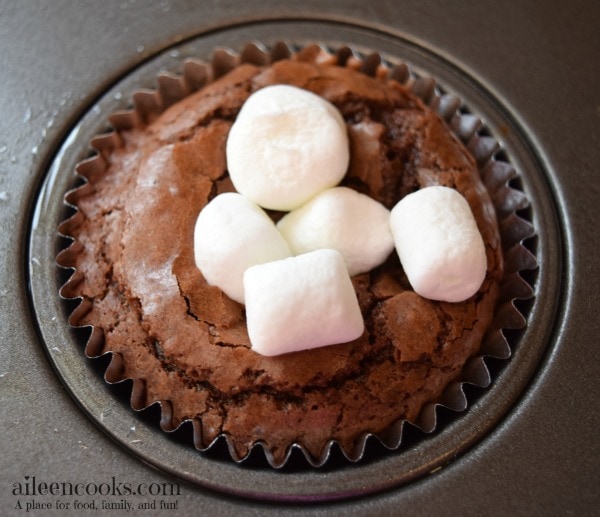 You may also like: Christmas Puppy Chow and Crockpot Smores Cake.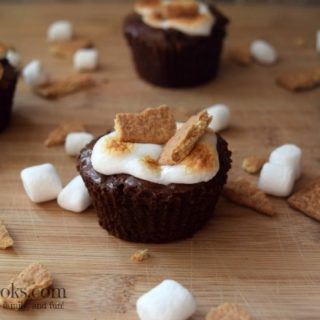 S'mores Brownie Cups
Yummy s'mores in a brownie bite.
Ingredients
1/2

cup

white sugar

3

tablespoons

water

2

tablespoons

unsalted butter

1 1/2

cups

semi-sweet chocolate chips

2

large eggs

1

teaspoon

vanilla extract

2/3

cups

all-purpose flour

1/2

teaspoons

salt

1/4

teaspoon

baking soda

1

cup

mini marshmallows

2

sheets graham crackers

broken into 1/2 inch pieces

cooking spray
Instructions
Preheat your oven to 325 degrees. Line a muffin tin with foil baking cups and grease with cooking spray.

In a medium sauce pan, bring the sugar, water, and butter to a boil. Turn off the heat and mix in the chocolate chips. Stir constantly until the chocolate chips are fully melted and incorporated.

Add the eggs and vanilla extract to the chocolate mixture. Mix until everything is combined and the chocolate mixture is shiny.

In a large bowl, whisk together the flour, salt, and baking soda.

Make a well in the center of the dry mixture and pour in the chocolate mixture.Stir until combined and there are no dry spots.

Fill the muffin cups 3/4 full with the muffin batter.

Bake for 18-20 minutes, until no longer jiggly.

Remove from the oven and set your oven to broil.

Place 4-5 mini marshmallows at the center of each brownie, pressing down gently to ensure they don't fall off.

Place the brownies under the broiler for 15-20 seconds, until the marshmallows begin to brown. Watch them carefully so they don't burn.

Remove from the oven and sprinkle graham cracker pieces over the marshmallows.

Cool in the pan for 10 minutes. Remove the s'mores brownie bites and let cool on a wire rack.
Nutrition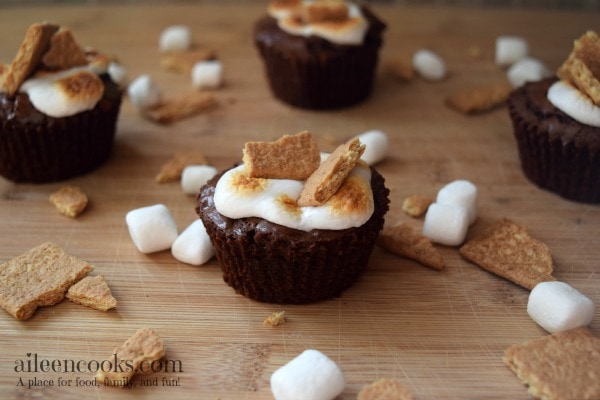 Recipe Source: Inspired by a plate of s'mores brownies a friend brought to play group a couple of years ago.
Pin This