This recipe for foil packet Mahi Mahi with Pineapple Salsa is sponsored by La Victoria. All opinions are my own.
Foil Packet Mahi Mahi with Pineapple Salsa
I love that this foil packet mahi-mahi is such a quick and easy dish to make. If you haven't made a foil packet dinner before then you're in for a treat. The foil packet keeps the fish perfectly moist and flavorful.
You start with 4 squares of foil, 4 mahi-mahi fillets, pineapple salsa, extra virgin olive oil, salt, and pepper.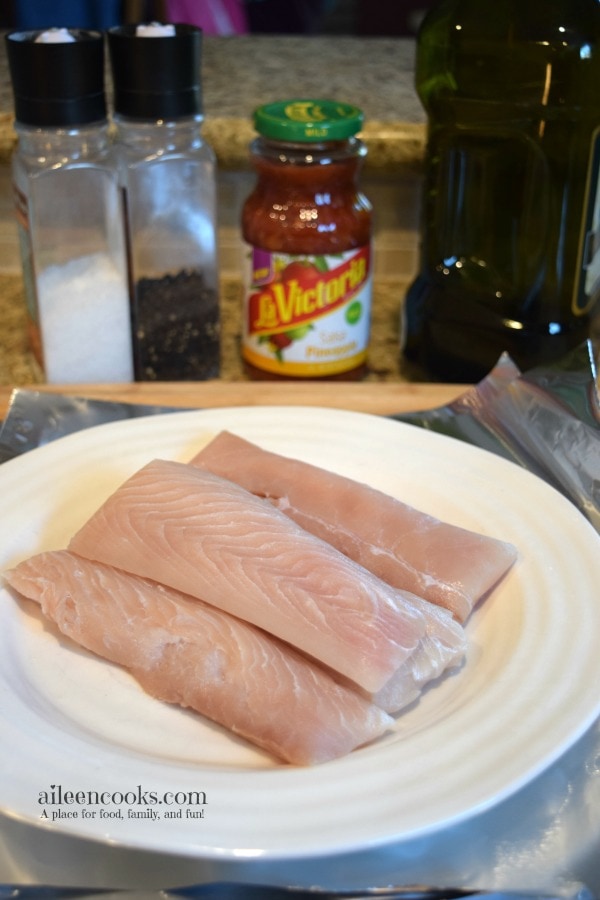 Season your fish liberally with salt and pepper. Place one mahi-mahi filet in the center of each foil square.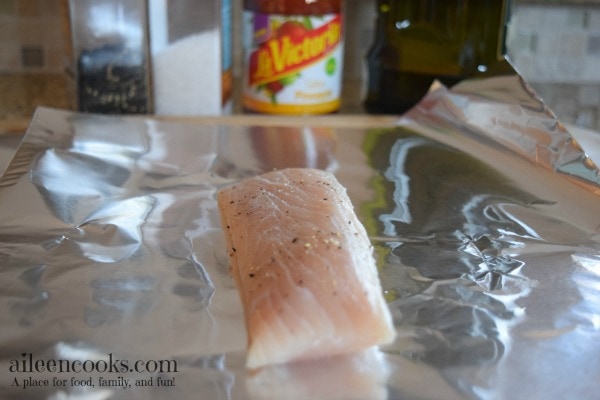 Brush the fish with extra virgin olive oil.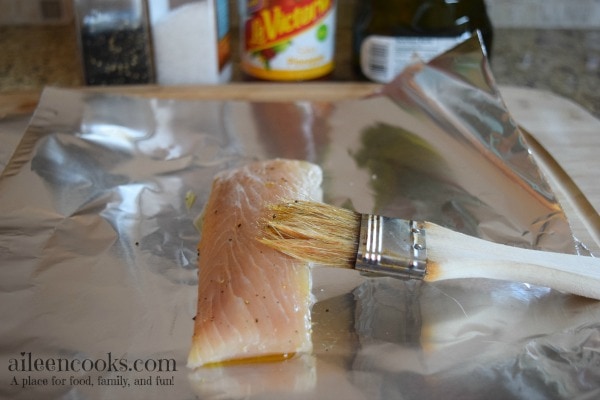 Wrap it up like a package. Just fold the top and bottom.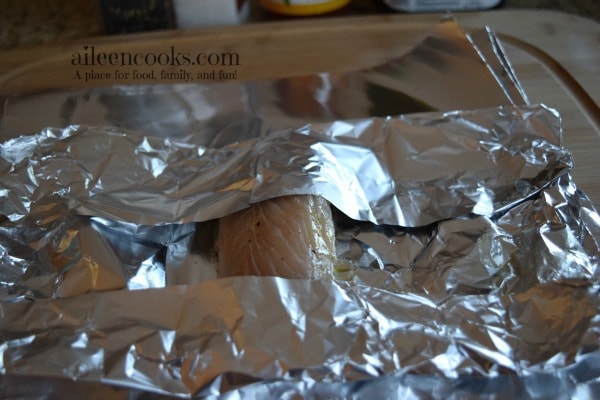 Then, make a tee-pee with the other two sides and crimp the top. Now you have a foil packet. Bake in the over for 12-14 minutes.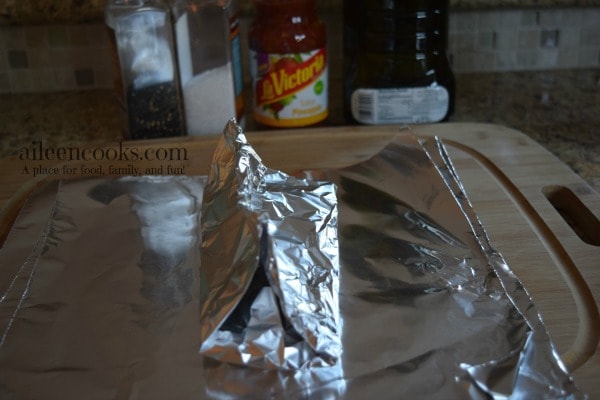 Unwrap your package and top with pineapple salsa. I used La Victoria Pineapple Salsa. It's sweet taste pairs really well with Mahi-Mahi and it's mild flavor makes it kid-friendly. Using pineapple salsa from the jar also makes this a quick weeknight meal. You can have dinner on the table in 20 minutes.
Other kid-friendly seafood recipes we have made are Instant Pot Salmon with Homemade Teriyaki Sauce and Tilapia Fish Cakes with Potato.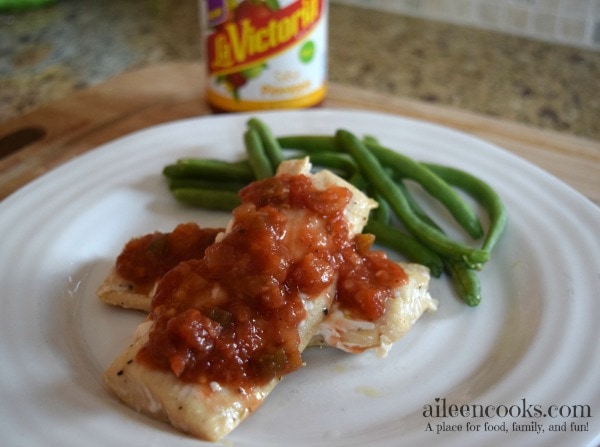 Serve this with Buttered Carrots, Instant Pot Butternut Squash, Easy Oven Roasted Zucchini and Yellow Squash, or Instant Pot Baked Potatoes.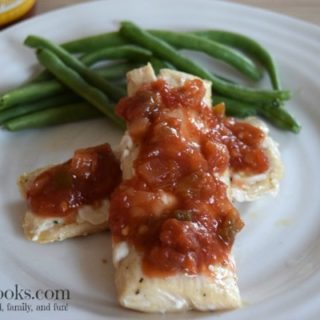 Foil Packet Mahi Mahi with Pineapple Salsa
A quick and easy fish dinner that takes 20 minutes or less.
Ingredients
4 mahi mahi filets
2 teaspoons extra virgin olive oil
Salt and pepper to taste
1/2 cup La Victoria Salsa Pineapple
Instructions
Preheat your oven to 425 degrees.
Season mahi mahi with salt and pepper, to taste.
Brush each mahi mahi filet with olive oil.
Wrap each piece of fish in a square of foil by folding the top and bottom and creating a tee-pee with the sides of the foil. Crimp the top to keep it together.
Bake for 12-14 minutes, until the fish is flaky and cooked thoroughly.
Spread the pineapple salsa over each mahi mahi fillet prior to serving.
Nutrition Information
Amount Per Serving
Calories

114
PIN THIS