Try this soft pretzel recipe for kids and have fun while making a tasty treat. Make sure to check our full list of cooking recipes for kids, too.
Soft pretzels are something I've made with my kids a couple of times and have been meaning to share the recipe. They are so much fun to make. The soft pretzel dough resembles play dough, so it's perfect for cooking with toddlers.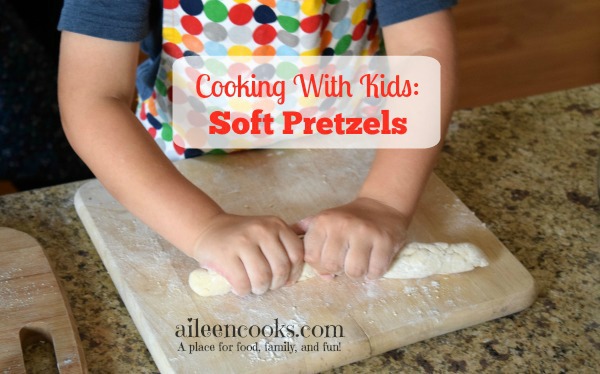 How to make this soft pretzel recipe for kids
I made the soft pretzel dough during nap time, so I could have it ready to go when my kids woke up. You can totally include your kids in the dough making process. Kids love to measure and pour ingredients – just mentally prepare yourself for a little (or a lot) of flour on the floor. It comes with the territory!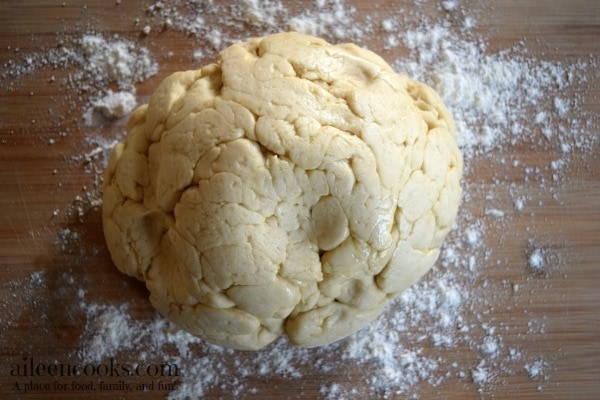 The dough was done rising about 30 minutes after my kids woke up from their nap. I had them wash their hands, put on their aprons, and get the step stools. Meanwhile, I set up our station with floured cutting boards and the soft pretzel dough.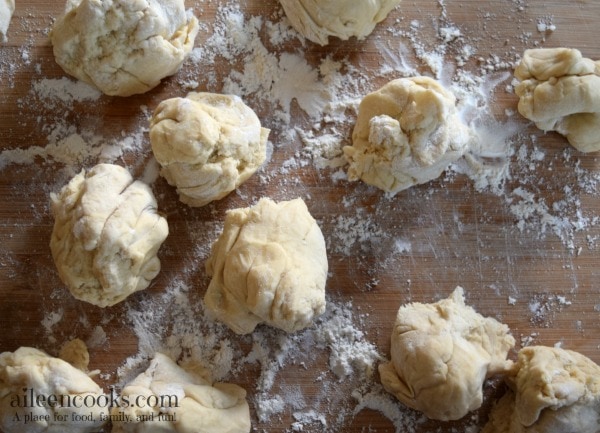 I broke the soft pretzel dough into 12 equal pieces and we counted them together. It was a nice toddler math lesson.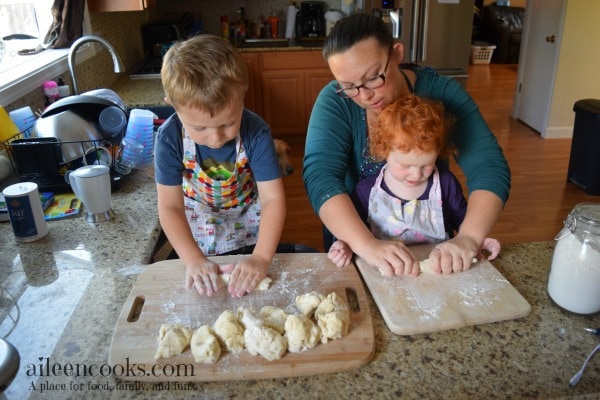 After we broke up the dough, I had the kids roll each piece into a "snake" and form their soft pretzels into shapes. The shape of the pretzel really doesn't matter, so don't get too hung up on them looking pretty. They will still taste good, regardless of the shape.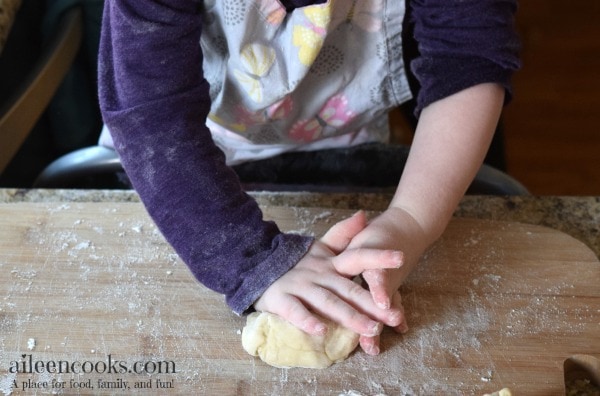 You could even spell your child's name out if you want. I did that the last time we made soft pretzels. This time, my kids were more into making their own shapes.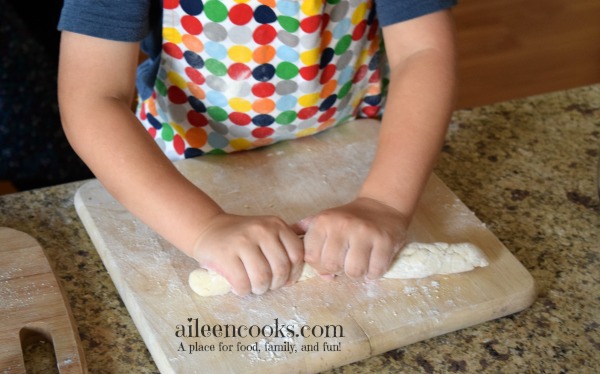 After the soft pretzels were shaped, we dipped them in a mixture of water and baking soda, sprinkled them with salt and baked them in the oven for 8 minutes.
I let each kid eat one plain pretzel fresh from the oven. Later that night, we experimented with dipping them in melted butter and cinnamon sugar. Oh my goodness, cinnamon sugar soft pretzels are delicious! I highly recommend you try making at least one – even if it's just for the grown ups.
Looking for more kid-friendly recipes? Check out Cooking With Kids: Mini Cheese Pizzas and Cooking With Kids: Popcorn on the Stove.
Prep Time:
1 hour
30 minutes
Total Time:
1 hour
38 minutes
Homemade soft pretzels are a fun and delicious way to cook with your kids. 
Ingredients
5 cups all-purpose flour
1/2 cup white sugar
4 teaspoons instant yeast, sometimes called bread machine yeast
1 1/2 teaspoons salt
1 1/4 cups warm water
1 tablespoon vegetable oil
4 cups hot water
1/2 cup baking soda
1 teaspoon salt
Optional toppings: Melted butter and cinnamon sugar, 1/4 cup sugar + 1 tsp cinnamon or melted butter and coarse kosher salt
Instructions
In the bowl of a stand mixer, combine the flour, sugar, yeast, and 1 1/2 teaspoons salt.
Add in the warm water and vegetable oil. Mix until a dough forms.
Attach the dough hook and knead for 5-6 minutes, until a smooth dough forms. (If kneading by hand, knead 7-8 minutes). The dough should be tough but smooth. If it is too dry, add 1-2 tablespoons water.
Place dough in a greased bowl and cover. Place in a warm spot and allow to rise until the dough has doubled in size, about 1 hour. (The dough will take longer to rise if your kitchen is cold)
Preheat your oven to 450 degrees. Grease two cookie sheets and set them aside.
Once your dough has doubled in size, place it on a lightly floured surface and divide into 12 pieces.
Roll each piece into a long "snake" and form into a pretzel (or any other fun shape).
Whisk together the hot water and baking soda, until the baking soda is dissolved.
Dip each formed pretzel into the baking soda mixture and place on a cookie sheet.
Once all of your pretzels are ready and on the baking sheet, sprinkle with the additional salt and bake for 8 minutes.
Let cool.
Enjoy the soft pretzels plain or dip in melted butter and top with either coarse kosher salt or cinnamon sugar. Store in an air tight container.
Nutrition Information
Amount Per Serving
Calories

255
Nutrition information is an estimate.
Other Bread Recipes:
Did you try this soft pretzel recipe for kids? Please consider leaving a rating and comment.