Chocolate Chip Cookies have always been my favorite cookie. They were the first thing I learned to bake on my own and there is something about biting into a soft, warm, chocolaty cookie straight from the oven (you know what I'm talking about).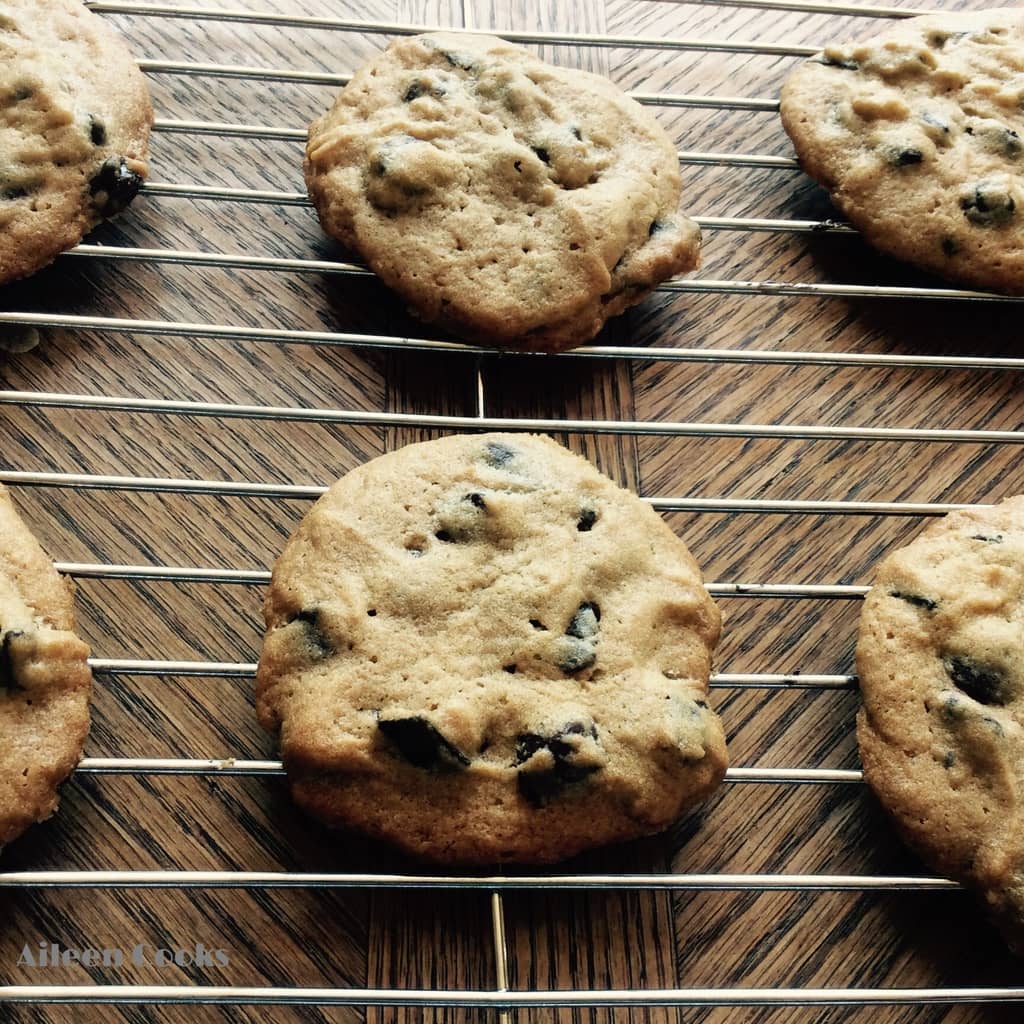 Then, during my first pregnancy, I had a love affair with peanut butter cookies. I may have even convinced my sister-in-law to come over and bake them for me once while I sat on my butt (love you J). Or maybe that was during my second pregnancy? Who can remember with all the sugar and hormones flying around.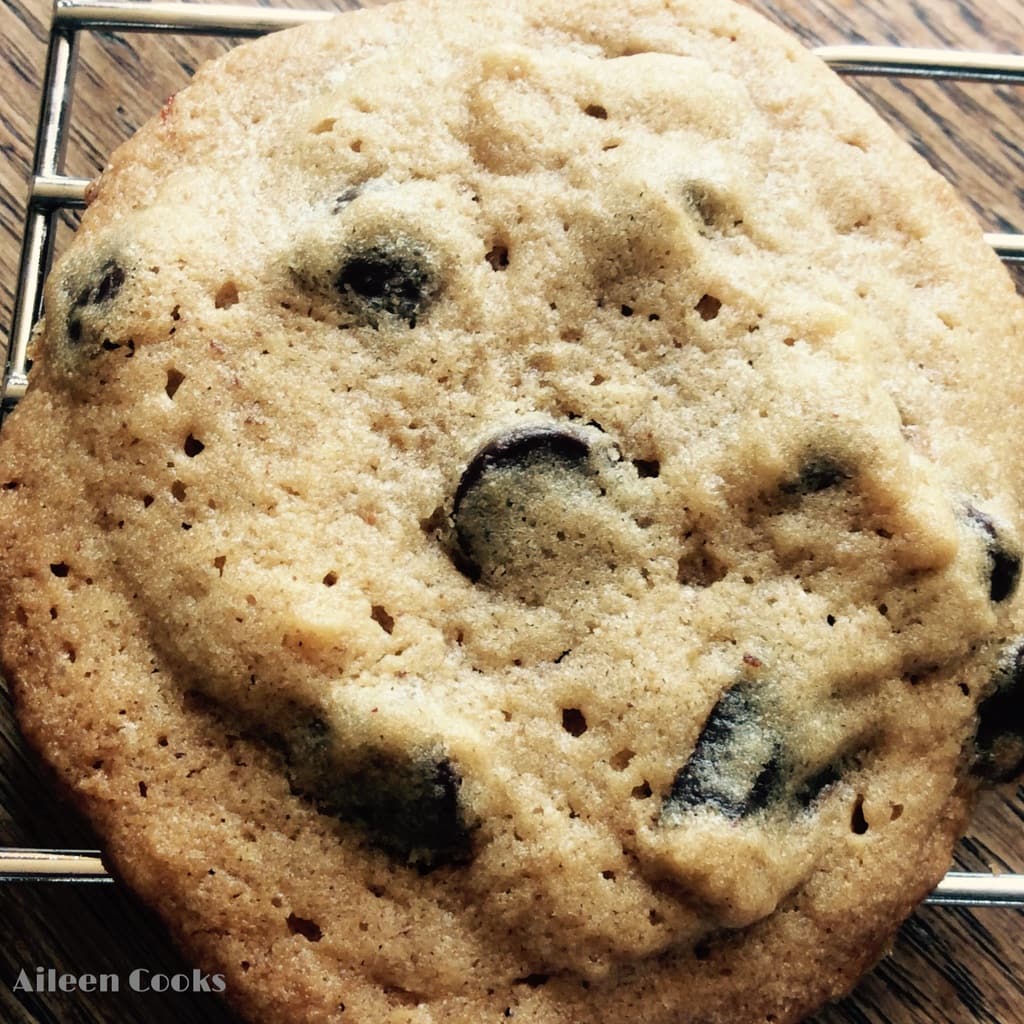 These cookies are the best of both worlds. They are crisp on the outside and chewy in the middle. They have a delightful peanut butter flavor and the mixture of chocolate chips and chunks gives you chocolaty goodness in every.single.bite.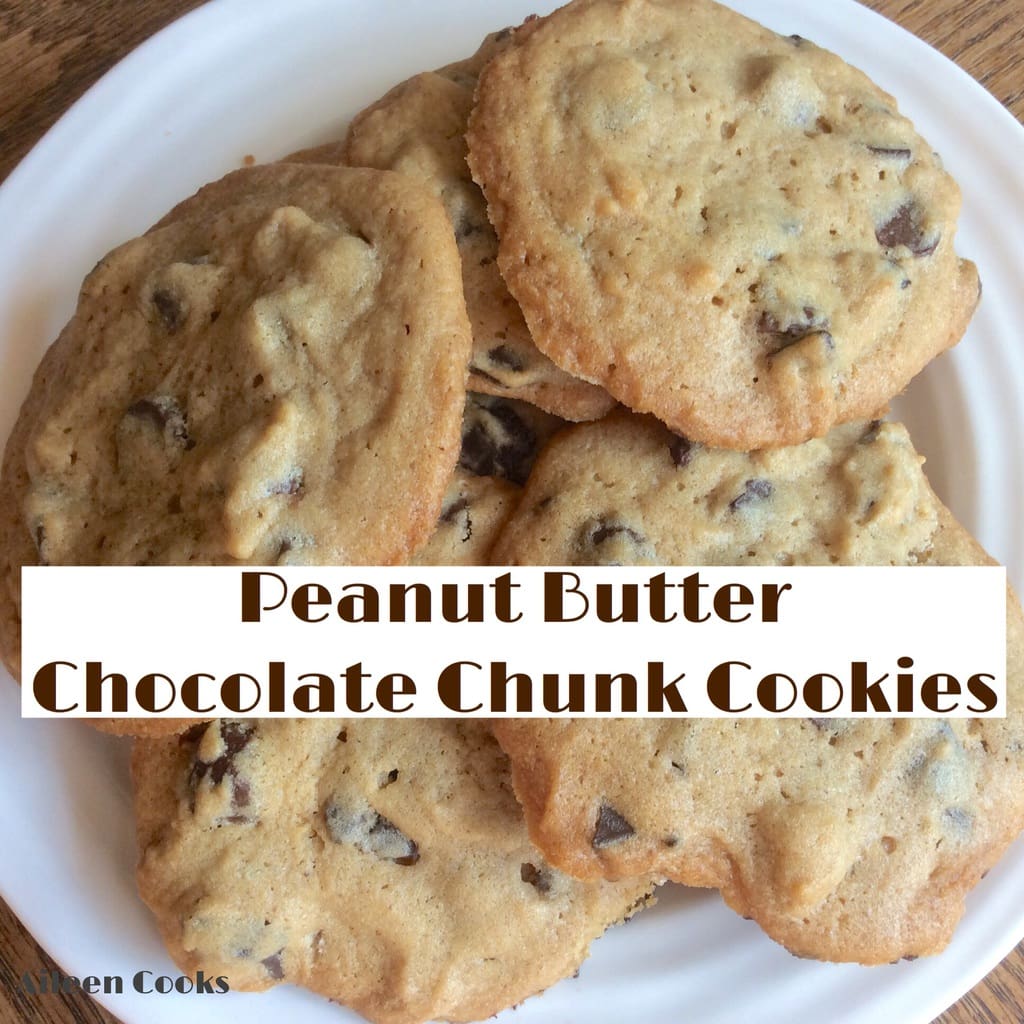 Here is your printable!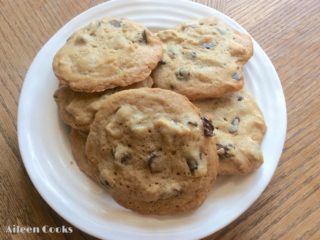 Yield:

5 dozen
Peanut Butter Chocolate Chunk Cookies
Total Time:
1 hour
10 minutes
Enjoy the best of both worlds with these peanut butter chocolate chunk cookies.
Ingredients
2 cups all purpose flour
3/4 tsp baking soda
1 tsp salt
2 sticks unsalted butter, softened
3/4 cups brown sugar, not tightly packed
3/4 cup granulated sugar
2 tsp vanilla
2 eggs
1  cup creamy natural peanut butter
1 cup semi-sweet chocolate chunks
1 cup semi-sweet chocolate chips
Instructions
Preheat the oven to 325 degrees.
In a medium bowl, whisk together the flour, baking soda, and salt. Set aside.
In a large bowl, cream together the butter and sugars. Gradually add the vanilla, eggs, and peanut butter; mixing after every addition. Add the dry mixture and stir until everything is wet. Fold in the chocolate chunks and chocolate chips.
Place tablespoon sized balls of dough on a greased cookie sheet, spacing them about 2 inches apart. Bake in batches for 13 minutes, or until the cookies are golden around the edges.
Nutrition Information
Amount Per Serving
Calories

145
Aileen