Whip up a batch of these delicious salted chocolate chip cookies with two different types of chocolate. The best part? You only have to dirty one bowl to make these cookies! Today's recipe is sponsored by OXO.
I just love baking up a big batch of cookies. It feels relaxing to be in the kitchen baking for the people I love. I love the way a big batch of cookies makes my house smell and I love that I always have enough to enjoy, share, and freeze any leftover cookie dough. I also love making a batch of frosted chocolate chunk brownies. Then you can have one of each. Yum.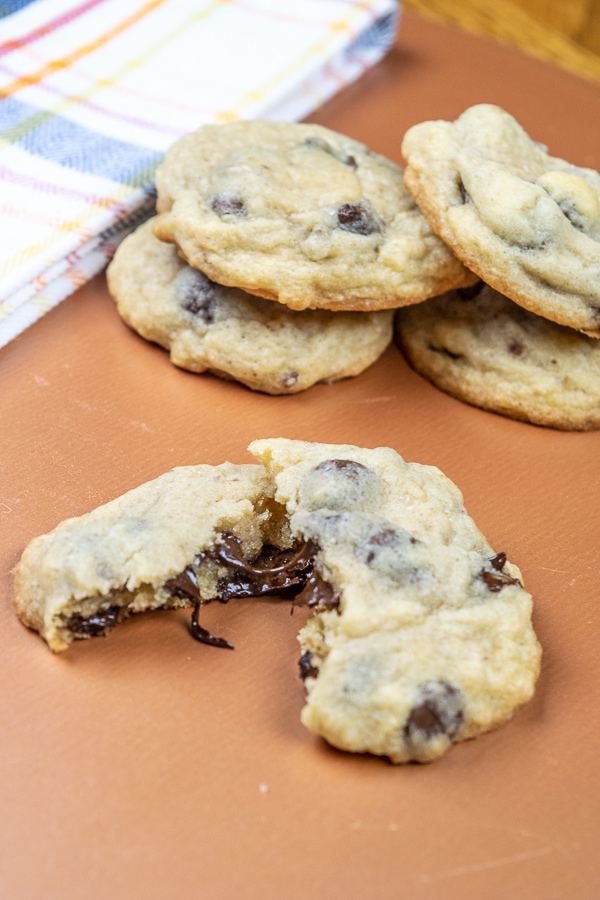 Today's batch of salted chocolate chip cookies was made in honor of Cookies for Kids' Cancer challenge. This challenge is all about hosting bake sales to raise for funds for kids' cancer research. You can register your bake sale online.
When you register, mention you were inspired by OXO and they will match the proceeds from your bake sale up to their annual commitment.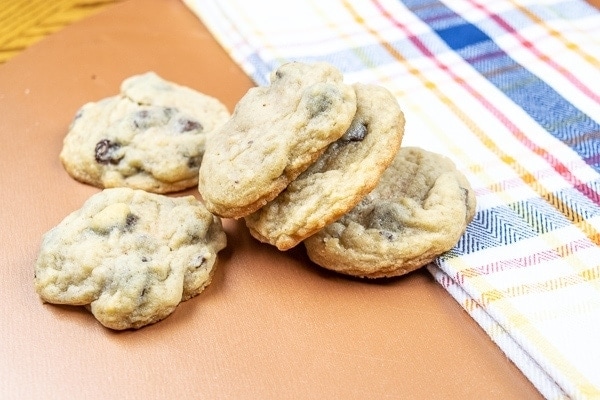 To make it easier, OXO is partnering with several chefs to provide recipes that inspire others to bake for this great cause. Today, I am sharing an adaptation of Dan Kluger's Salted Chocolate Chip Cookies.
The OXO products I used to bake these salted chocolate chip cookies: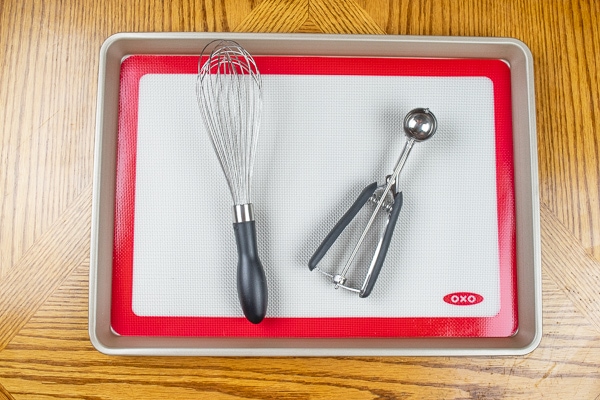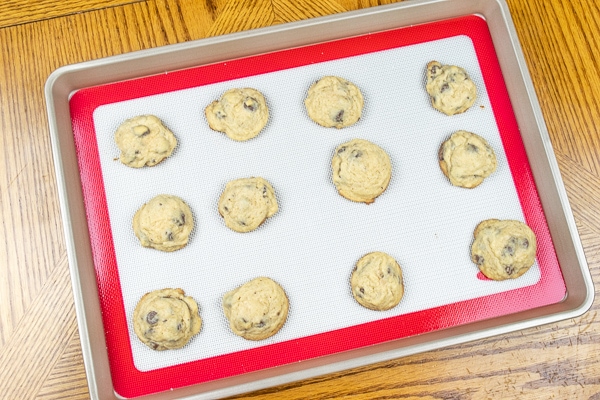 Other yummy cookie recipes: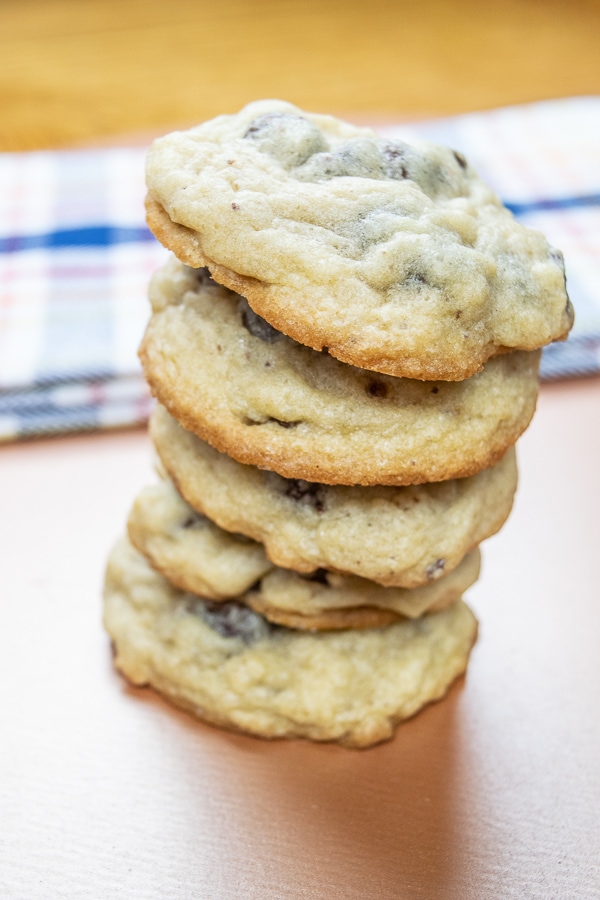 Which salt to use?
It is important to use coarse salt for topping these salted chocolate chip cookies. Otherwise, they will just taste like chocolate chip cookies. Which is okay, too. 🙂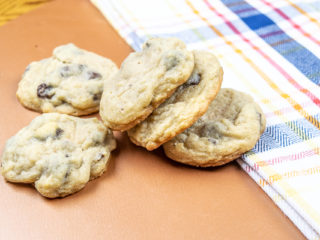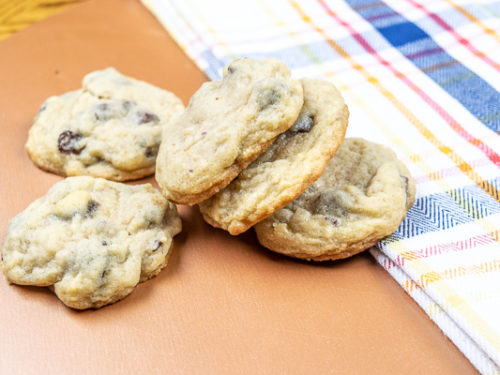 Salted Chocolate Chip Cookies
Whip up a batch of these salted chocolate chip cookies for your next family dinner or party! They are chewy and perfectly sweet with a nice salty accent.
Ingredients
1 cup unsalted butter, room temperature
3/4 cup granulated sugar
3/4 cup light brown sugar, packed
2 large eggs
1 tsp vanilla extract
1/2 tsp baking soda
1 1/4 tsp salt
2 1/4 cup all-purpose flour
1/2 cup dark chocolate chips
1/2 cup semi-sweet chocolate chips
maldon salt, for sprinkeling
Instructions
Preheat your oven to 350 degrees. Line your pan with a silicone baking mat for easy clean-up.
In a large bowl, cream together the butter and sugar. 
Whisk in the eggs, one at a time until fully combined. 
Add the vanilla extract, baking soda, and 1 1/4 tsp salt.
Slowly mix in the flour. 
Fold in the dark and semi-sweet chocolate chips.
Scoop 1-inch balls of cookie dough onto your cookie sheet. 
Bake for 7-8 minutes, until golden brown just at the edges. 
Let cool on the cookie sheet for 10 minutes and then transfer to a cooling rack to cool completely.
Nutrition Information
Amount Per Serving

Calories 150

Nutrition information is an estimate.

Pin This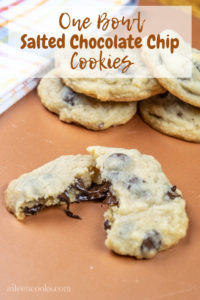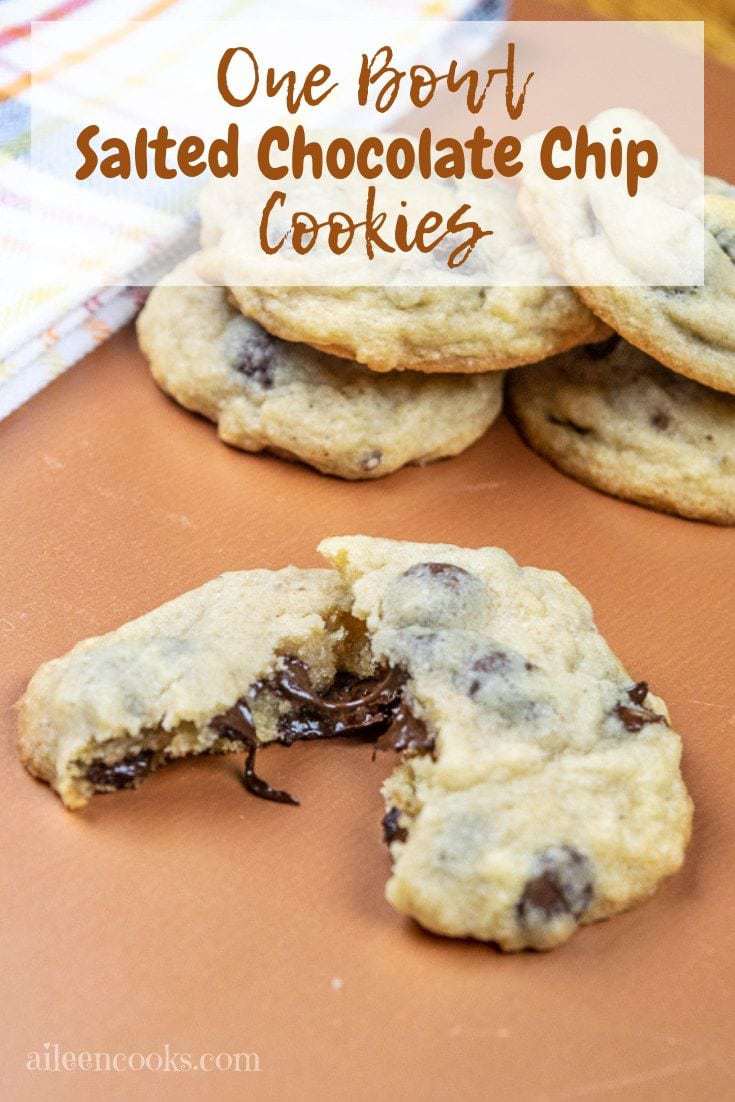 This recipe for salted chocolate chip cookies is a sponsored post written by me on behalf of OXO.