Cornbread is always a good idea, right? I love cornbread, corn muffins, cornbread casserole. Really, any kind of cornbread is my friend.
This is a perfect end of summer dish – using up the last of that summer squash. It's creamy, cheesy, and so delicious. It's meant to be a side dish, but I have been known to eat it as my whole meal. Especially breakfast. The addition of honey gives it a touch of sweetness, but not overpowering.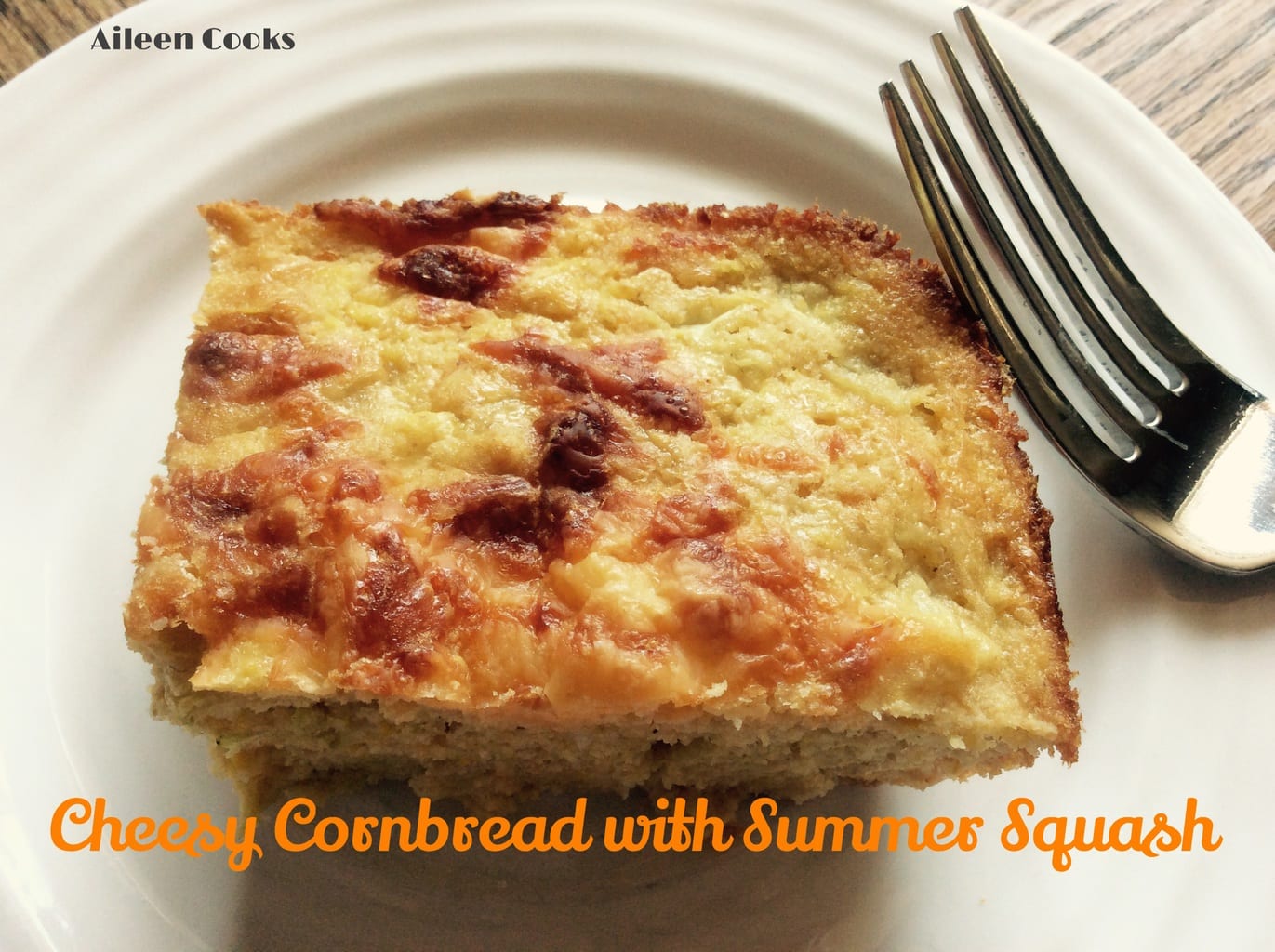 Start with 2 1/2 cups grated summer squash. I used yellow summer squash, but have also used zucchini with great success. Mix in some egg, milk, honey, cheese and onion. Fold it into a quick cornbread mixture and top with cheese. That's it. Pop it in the oven and you will have cornbread deliciousness in under an hour.
This makes a great breakfast, but also tastes great next to BBQ chicken, ribs, or baked beans. I'd love to hear how you serve it.
Here is your printable!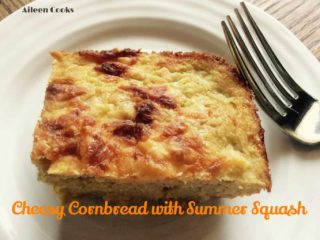 Yield:

6
Cheesy Cornbread with Summer Squash
Cheesy Cornbread with Summer Squash is a baked cornbread casserole with grated summer squash (or zucchini) mixed right in. It's really cheesy and really good!
Ingredients
1 cup yellow corn meal
3/4 white whole wheat flour
1 TBSP baking powder
1 tsp salt
2 1/2 cups summer squash, grated
1 small onion, chopped
3 eggs, lightly beaten
1 cup milk
1/4 cup honey
1 cup grated cheddar cheese
Instructions
Preheat the oven to 350 degrees. Grease a 2 qt. casserole dish and set aside.
In a large bowl, whisk together the corn meal, flour, baking powder, and salt. Set aside.
In a medium bowl, combine summer squash, onion, eggs, milk, honey, and 1/2 of the cheese. Mix thoroughly with a wooden spoon.
Make a well in the corn meal mixture and pour in the squash mixture. Fold together until everything is wet. Do not over-mix.
Bake for 45 minutes.
Nutrition Information
Amount Per Serving
Calories

275
Source: Adapted from All Recipes.
Aileen