We spent the weekend before Halloween at the Petaluma KOA. See our favorite activities, and my favorites part about Petaluma KOA!
This weekend trip to the Petaluma KOA had been planned for many months. We had never stayed at a Kampground of America before and were looking forward to celebrating Halloween in a very special way with our kids this year.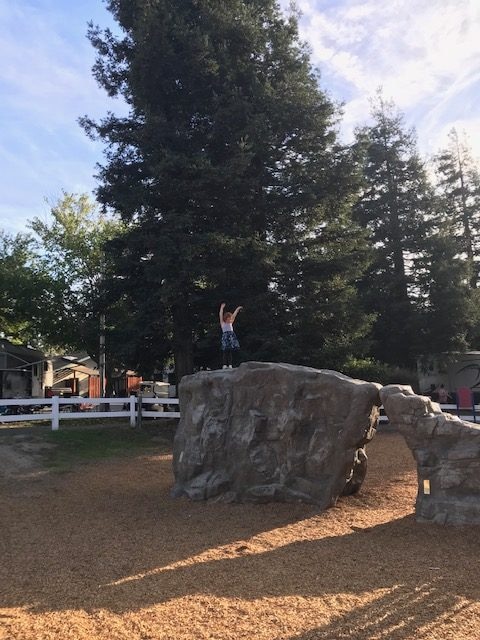 Our Halloween Weekend at the Petaluma KOA
As soon as we arrived, we knew it was going to be a busy weekend. There were families doing fun things everywhere. We checked in, got our trailer situated, and immediately went to check out the playground.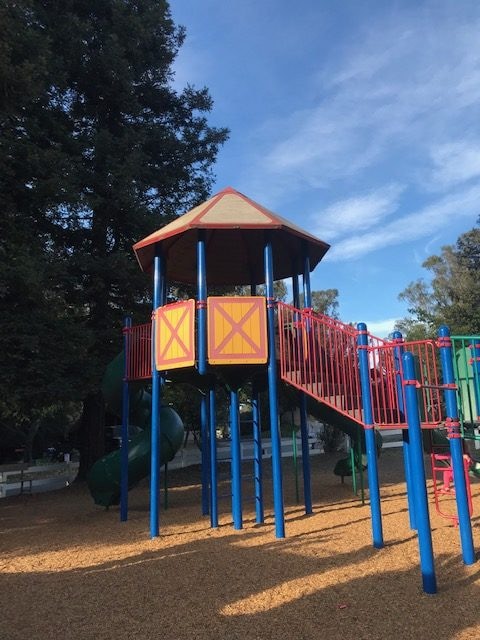 The playground was huge and so much fun! It entertained all three of my kids (ages 2, 4, and 6) along with my 7 and 12-year-old nieces. That's not always easy for one playground set up but they had something for everyone.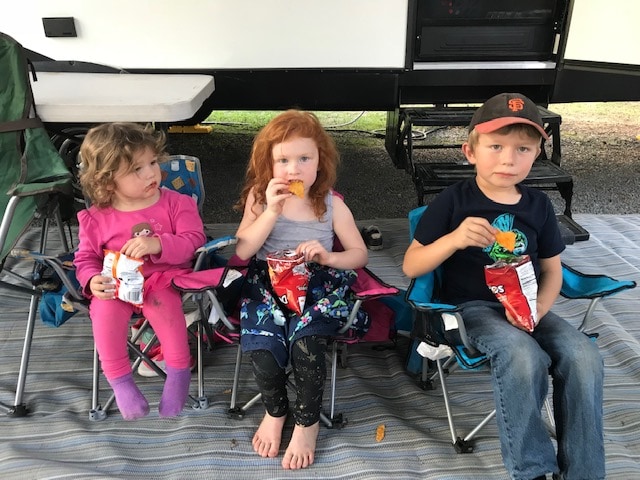 After the playground and a quick snack break, we hit the train ride. It picked us up right in front of the park, so it was easy enough to find. The train ride wiggles all over the place, so even the grown-ups had fun with it.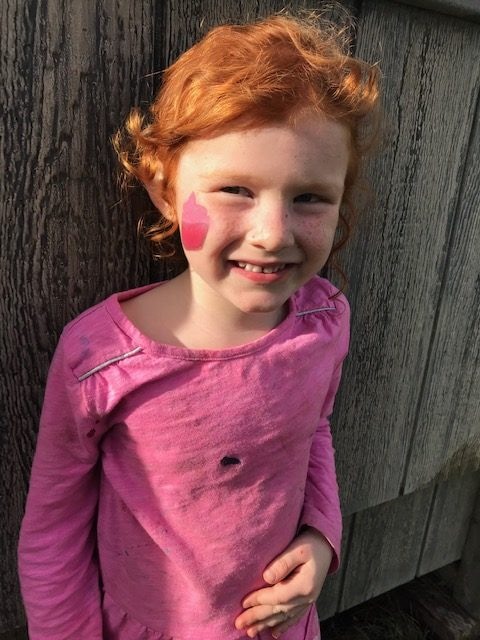 The next day was full of Halloween themed activities.
Here is what we did on Saturday:
Played at the playground
Painted Pumpkins (one pumpkin was provided for each child staying at the KOA)
Jumped on the jumping pillow (twice)
Swam
Got our Faces Painted
Visited the Petting Farm
Trick or Treated
Passed out Candy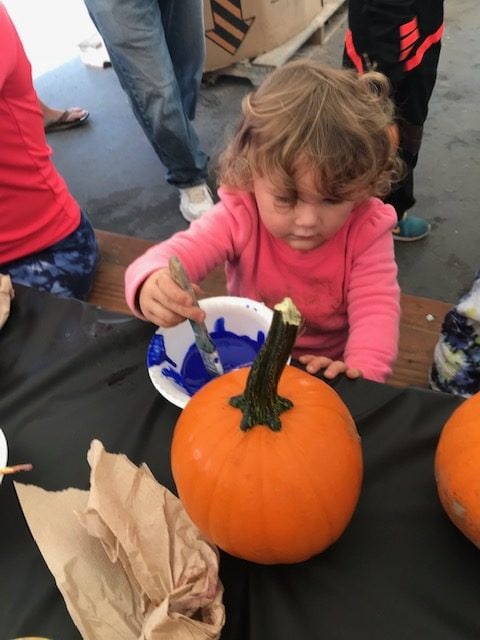 There were so many, we couldn't do it all.
This is what we missed:
Rock Climbing
Pot Luck
Hay Ride
Movie (they played Hocus Pocus on Saturday)
More I can't remember!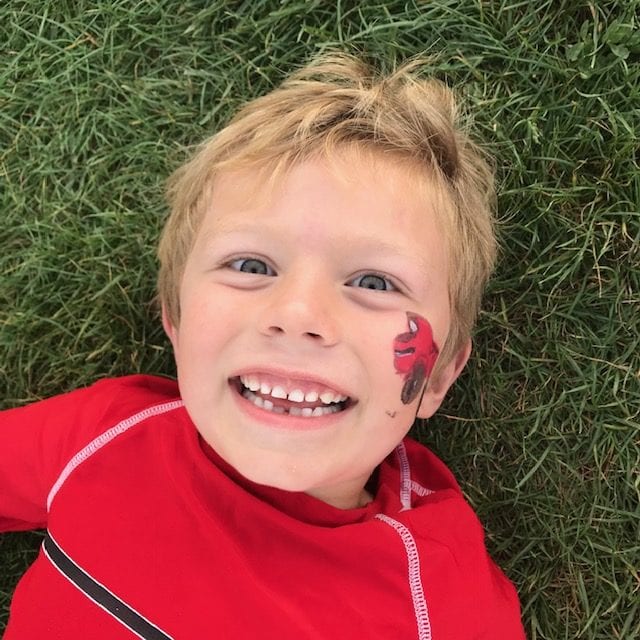 There was so much to do that we literally could not do it all. It was such a fun weekend for our kids and nieces. But boy, was it tiring! This is definitely one of those camping trips that will be all about the kids and the fun things they can enjoy. It's not as much about relaxation (unless you skip all of the fun stuff).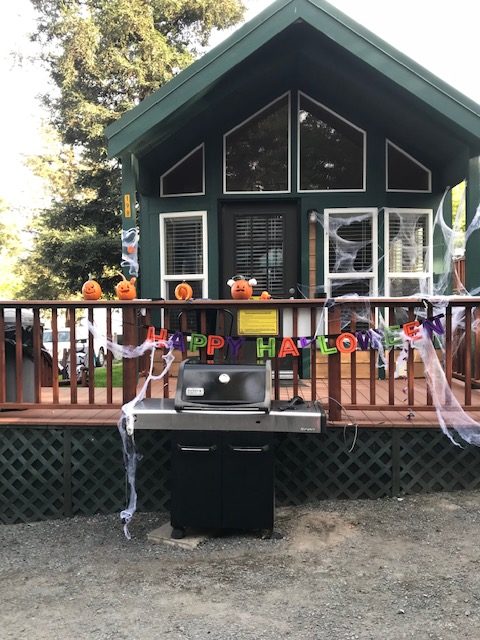 My kids had a blast dressing up and trick or treating at all of the campsites, campers, and cabins. I was amazed to see how many people go all-out with their decorations and costumes!
My favorite part about camping at the Petaluma KOA wasn't about the Halloween activities at all (although, they were a lot of fun). It was about the proximity to our house. It took us an hour door to door to get home from our camping trip. We were able to pack everything up relatively quickly and get home before noon. This has never happened to us in the history of time!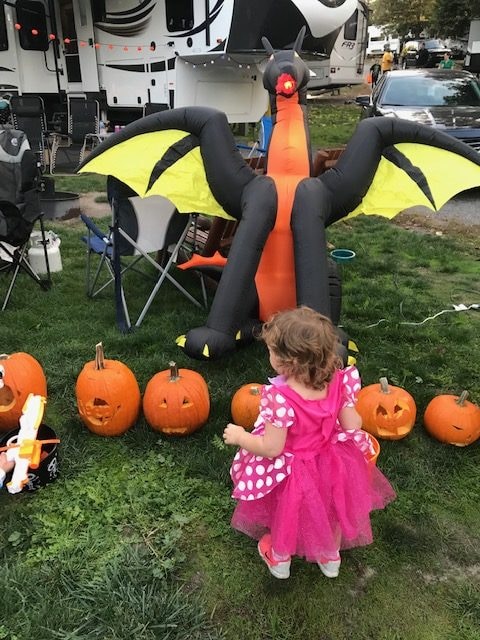 I love that there is a clean and family-oriented campsite so close to our home. I hear it is not as busy on non-holiday weekends. I will be adding it to my list to check out again next year, on a non-holiday weekend so I can do a comparison.
Have you camped at the Petaluma KOA? What did you think?