The Search for Patty Reed's Doll | California History Through Field Trips
Join us on our Sutter's Fort Field Trip to find Patty Reed's Doll and learn more about the pathfinders and pioneers who traveled to California.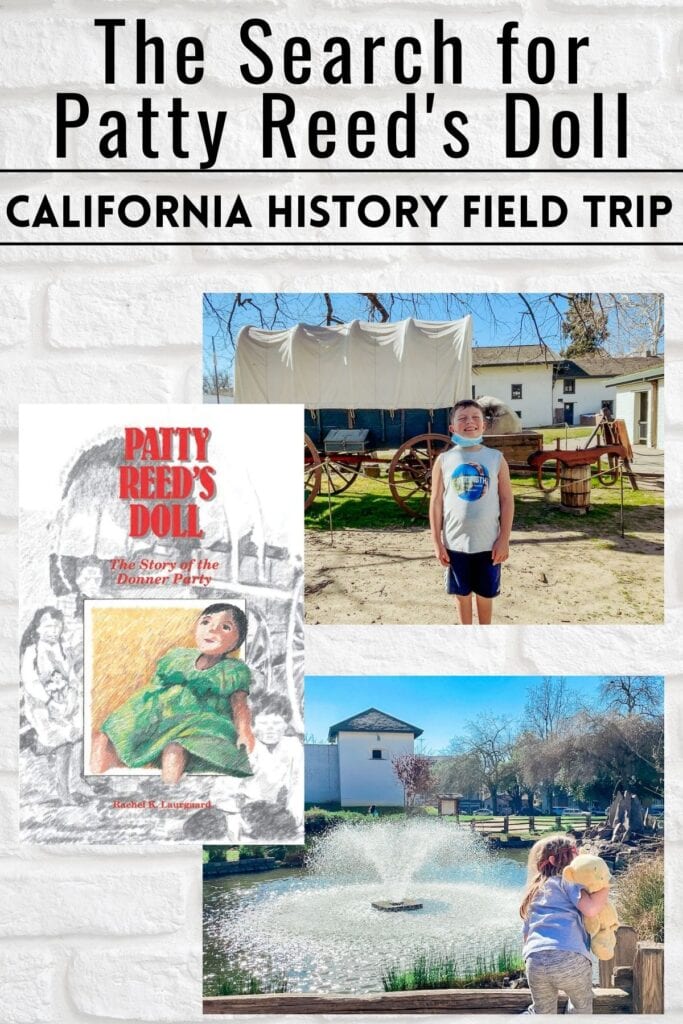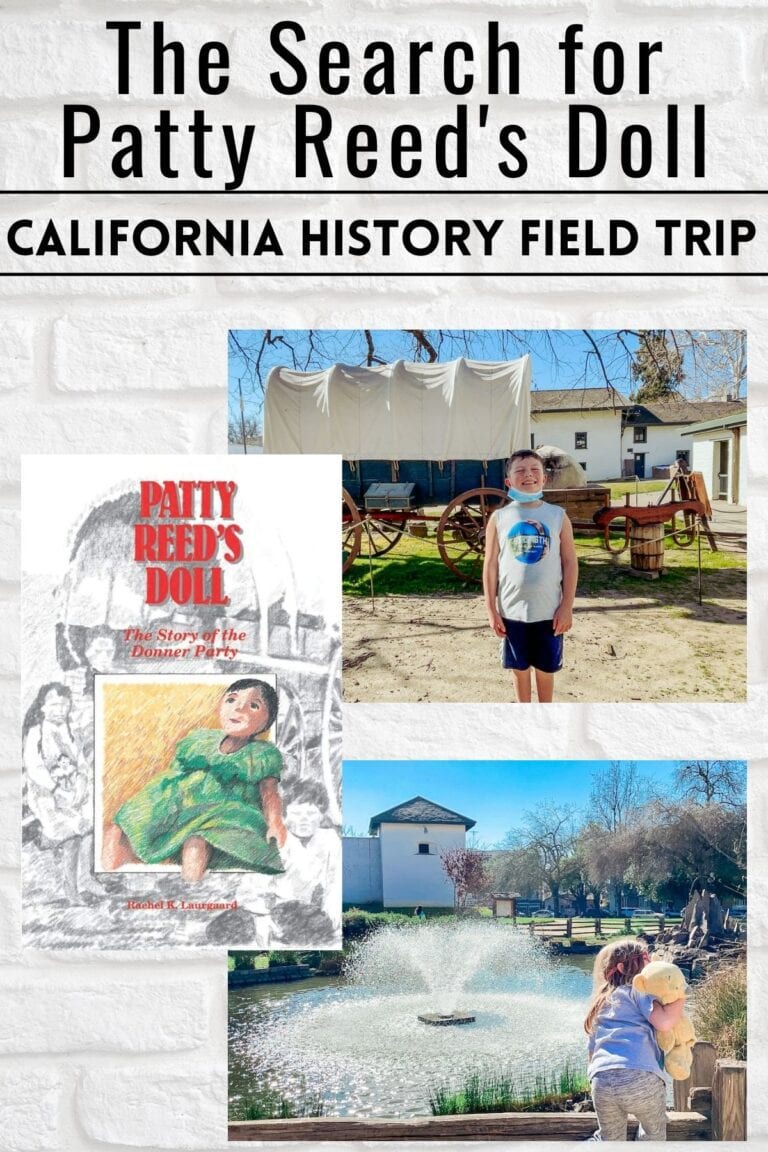 Learning about California History
We are studying California History this year in our homeschool. My kids are 9, 7, and 5 years old (plus a 1-year-old along for the ride). The curriculum we are using is Around California with Children's Books by Beautiful Feet Books. We are following this study while incorporating as many field trips as possible!
This is our second year using a Beautiful Feet Books Study. Last year we did Around the World with Picture Books and it was lovely. Beautiful Feet Books offer history and geography curriculum for grades K-12. I highly recommend them if you are looking for a Charlotte-Mason style of history curriculum.
In addition to the California History curriculum, we are using the History Timeline and History Notebooks from SchoolNest. I love, love, love these notebooks as they are excellent quality, thick enough to be used for multiple years, and can be color coded by child!
More Posts from California History Through Field Trips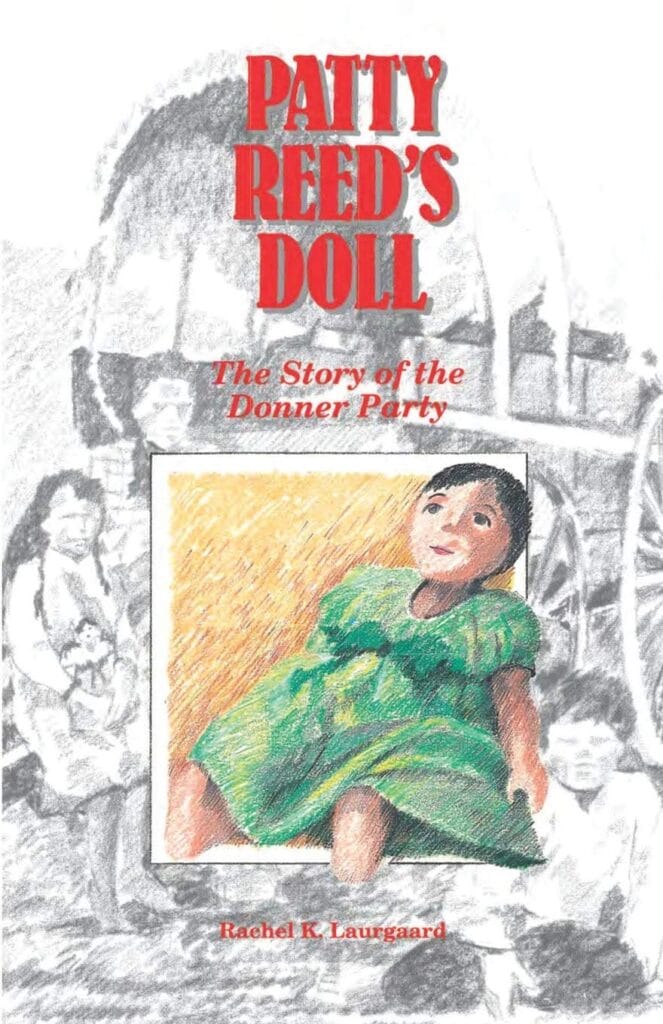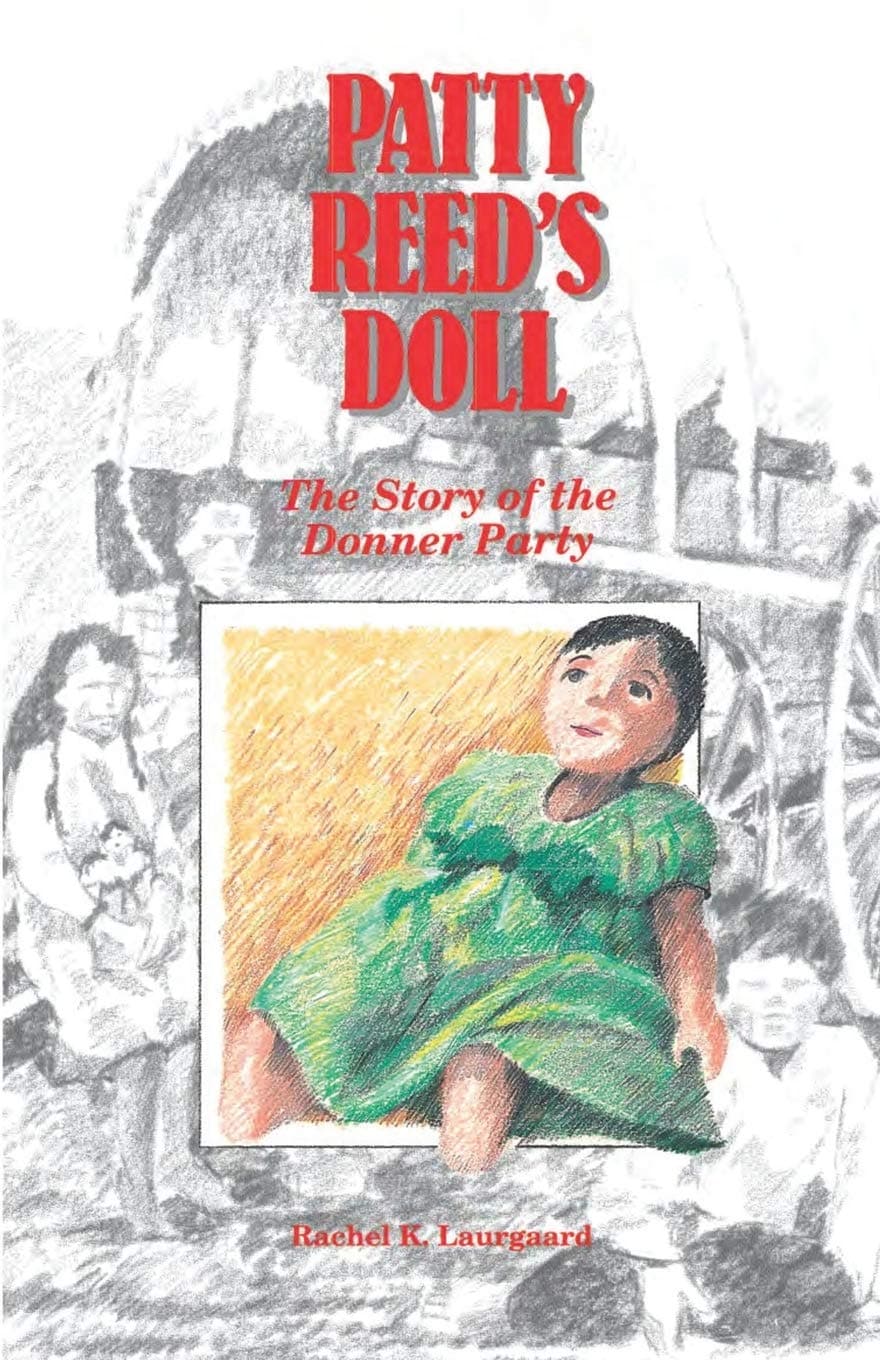 Patty Reed's Doll
Okay, on to the hunt for Patty Reed's Doll. We finished reading the book Patty Reed's Doll, which tells the story of the Donner Party through the perspective of a little girl's doll that travels with them. It was a wonderful story that all of my kids enjoyed.
I appreciate that it painted the picture of the struggles pioneers dealt with as they made the treacherous journey to California, while still keeping it light enough for sensitive kiddos. It did not discuss the canabalism that occurred while the Donner party got stuck in the mountains.
Once we finished the book, we traveled to Sutter's Fort in Sacramento, CA the very next day. Rumor had it that Patty Reed's Doll was on display at Sutter's fort – which is where the Donner Party finally landed at the end of our journey.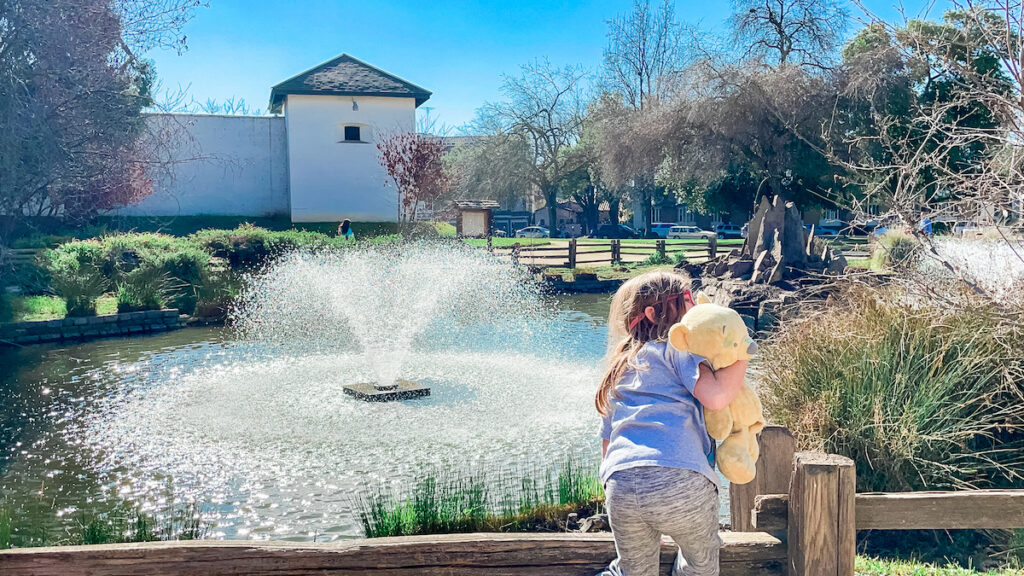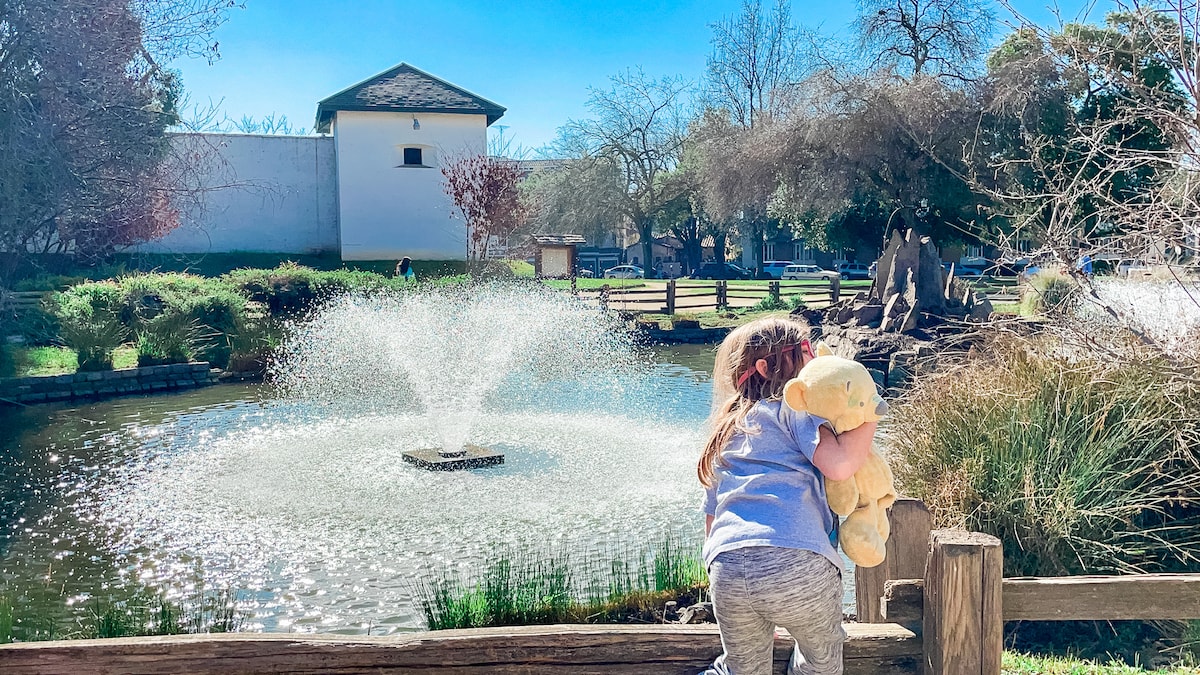 California State Indian Museum
When we arrived in Sacramento, we discovered that there was also a State Indian Museum on the same site as Sutter's Fort. We went there first as we studied the indigenous people of California prior to moving onto pioneers.
The California Indian Museum was small but great. It had lots of real ceremonial garments and other artifacts to view inside the museum. They also offered a scavenger hunt for the kids to do while inside the museum. They do not allow pictures or video inside the museum.
Sutter's Fort Field Trip
After our visit to the Indian Museum, we walked over to Sutter's Fort. The walls were much higher than we expected and there were many rooms to walk through and explore. Some of the rooms had furniture on display while others were empty.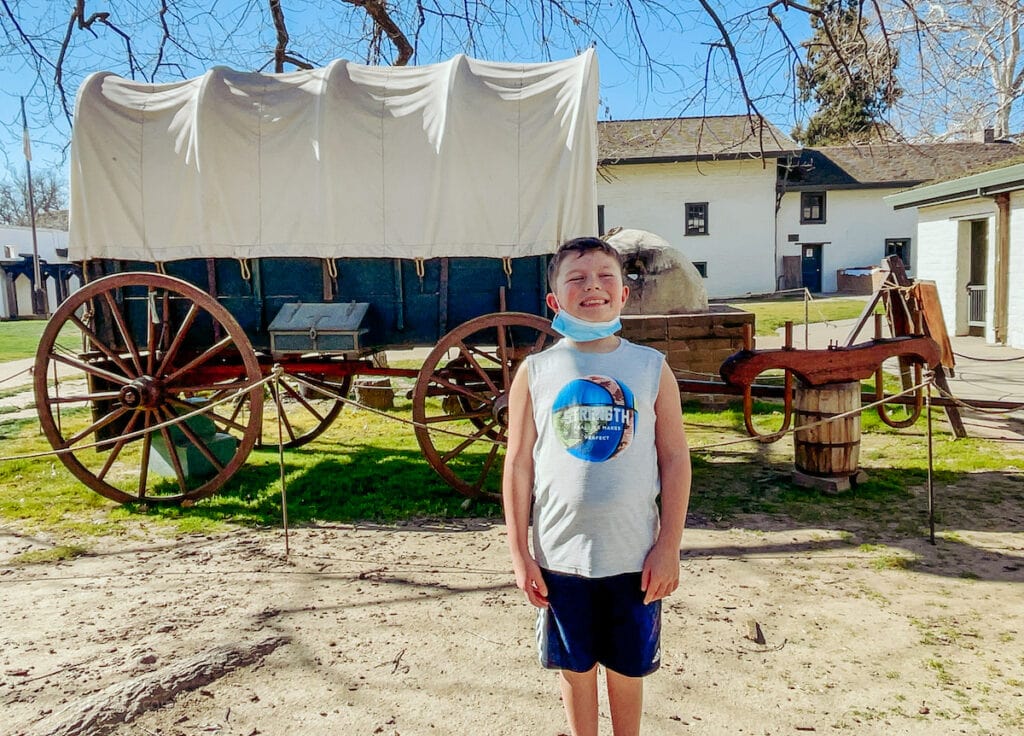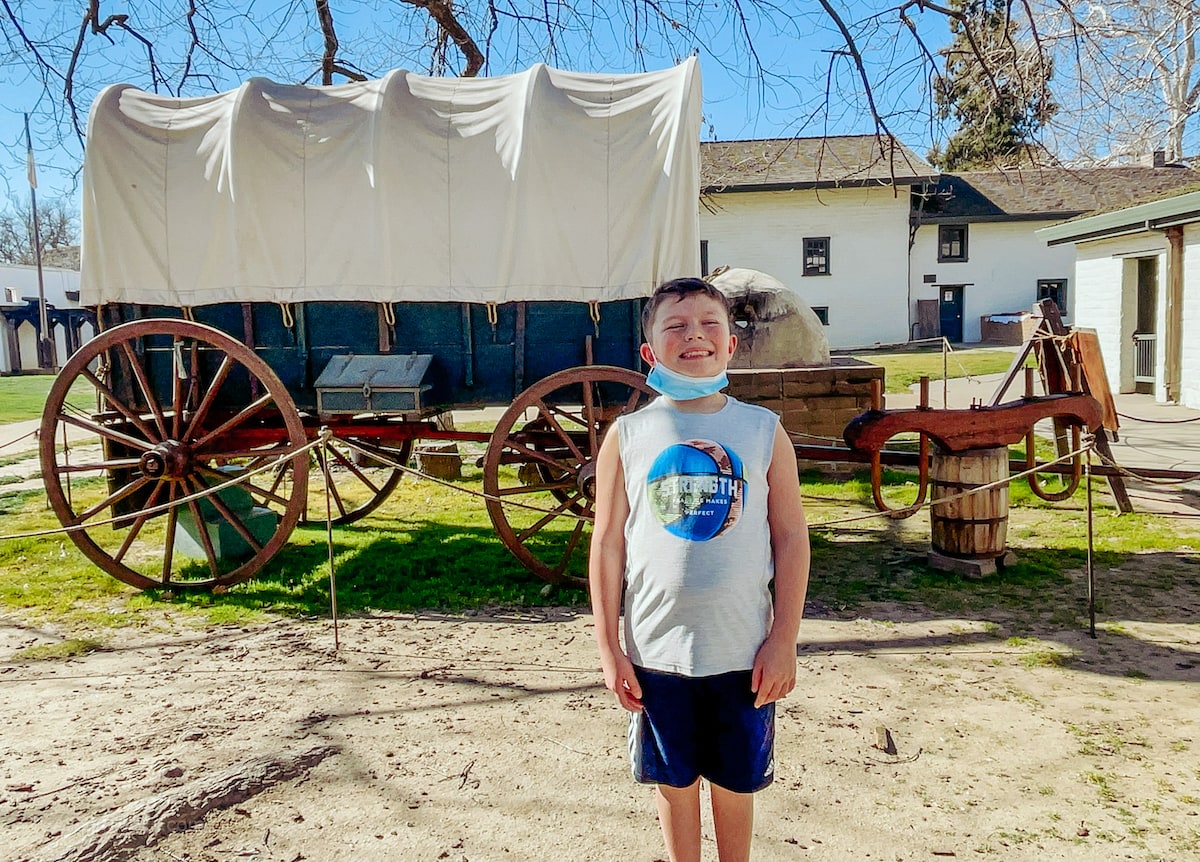 We finally arrived in the temperature-controlled room where Patty Reed's Doll was displayed. When we arrived, we were disappointed to find out that she had been sent out for restoration. The docent in the room explained that the doll was over 100 years old and was in surprisingly good condition, but she still needed some work to continue to be displayed.
We stayed optimistic and continue to explore the fort. The highlight of the fort was the covered wagon on display at the center of the fort. According to the docent, this wagon type was the actual type of wagon used by the early pioneers. It looked different than the ones we often see depicted in TV and Movies.
Picnic and Play Time
After visiting the fort, we went outside to a large grassy area for a picnic. There were many magnolia trees in bloom (my favorite) with lots of shade. There was also a beautiful found in the center and a grassy hill on one side.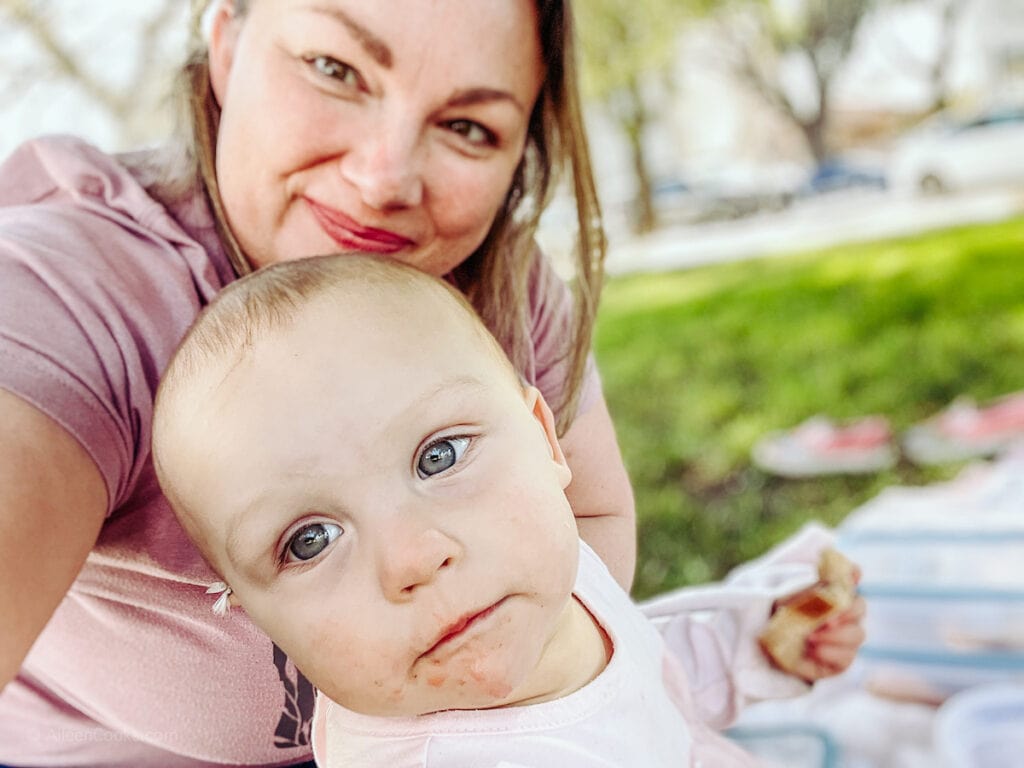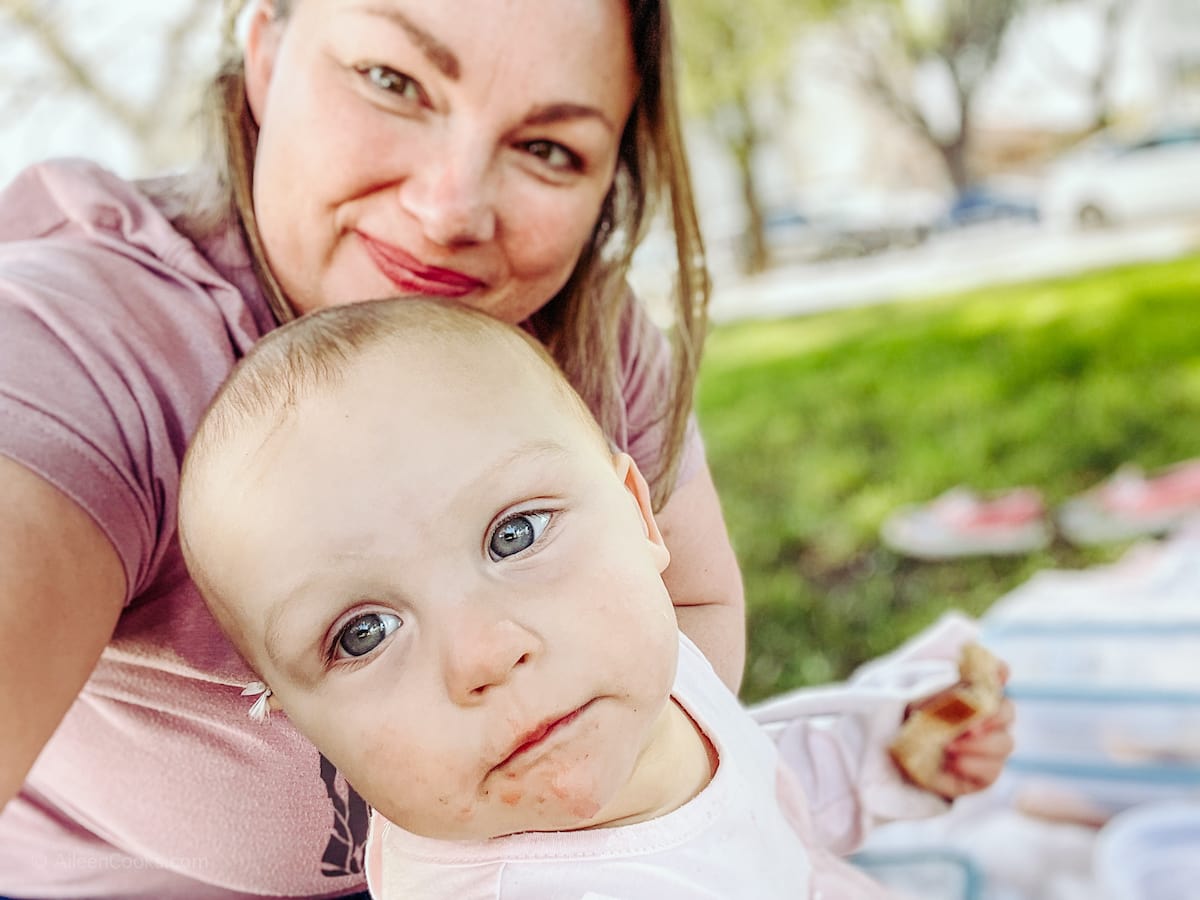 We spent over an hour eating and enjoying the garden. My kids rolled down the grassy hill at least a dozen times and decided that it was their favorite part of the field trip. I have to admit, it was on of my favorite parts, too. Just hanging out in the shade with the baby while my kids got to be kids.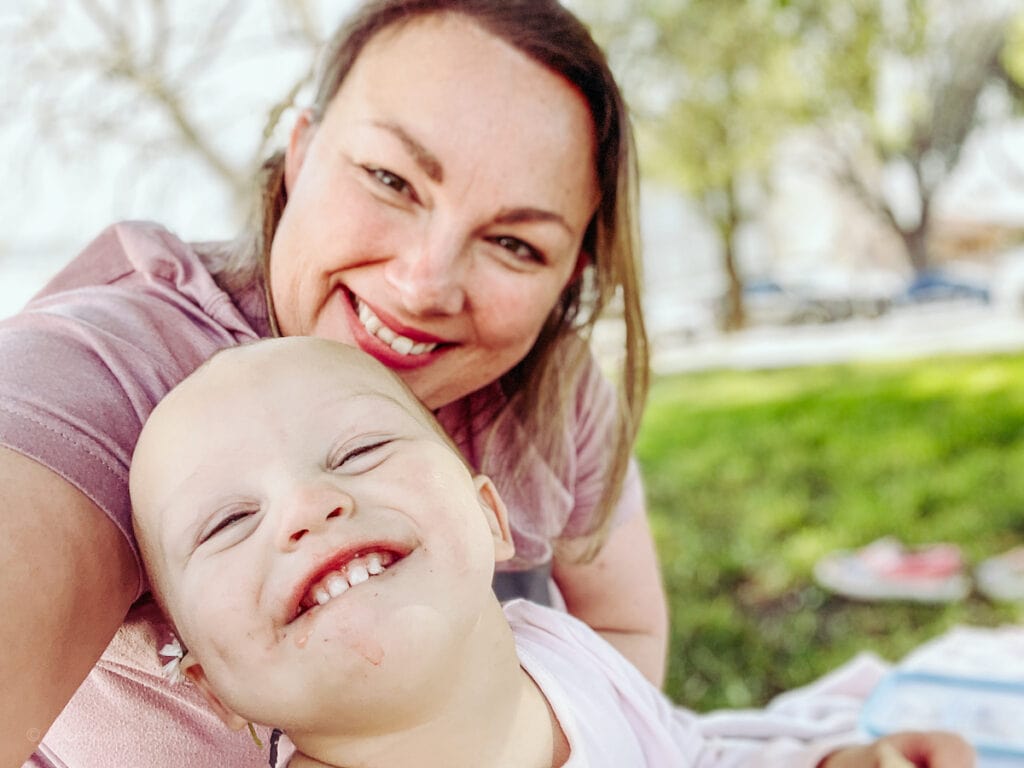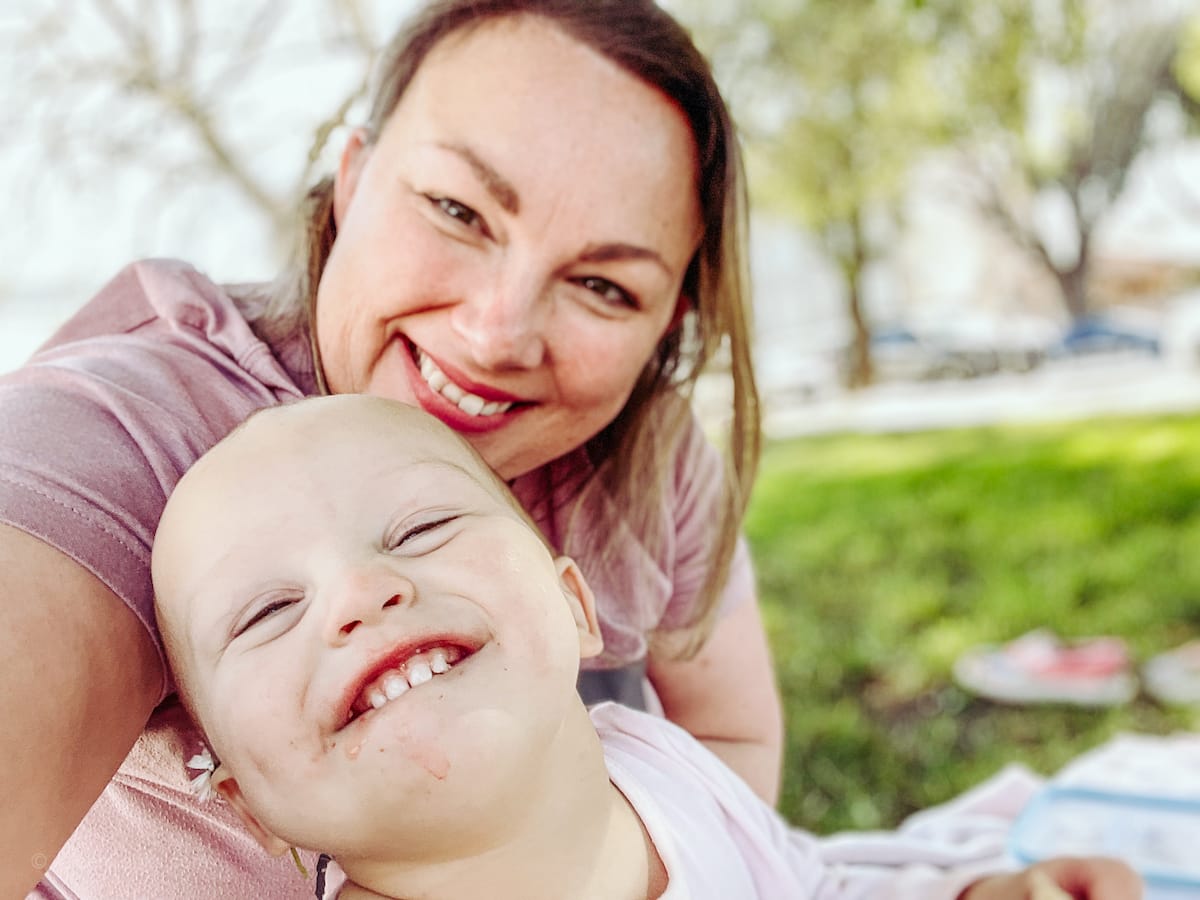 It was a fun day of learning – even if we never found Patty Reed's Doll.