Best Kids Subscription Boxes 2020
Are you looking for the best kids subscription boxes in 2020? We have you covered with our comprehensive list of best subscription boxes for kids. Keep reading to see our picks!
You may also like: What to Order on Amazon Prime When School Gets Cancelled and Free Educational Resources for Kids.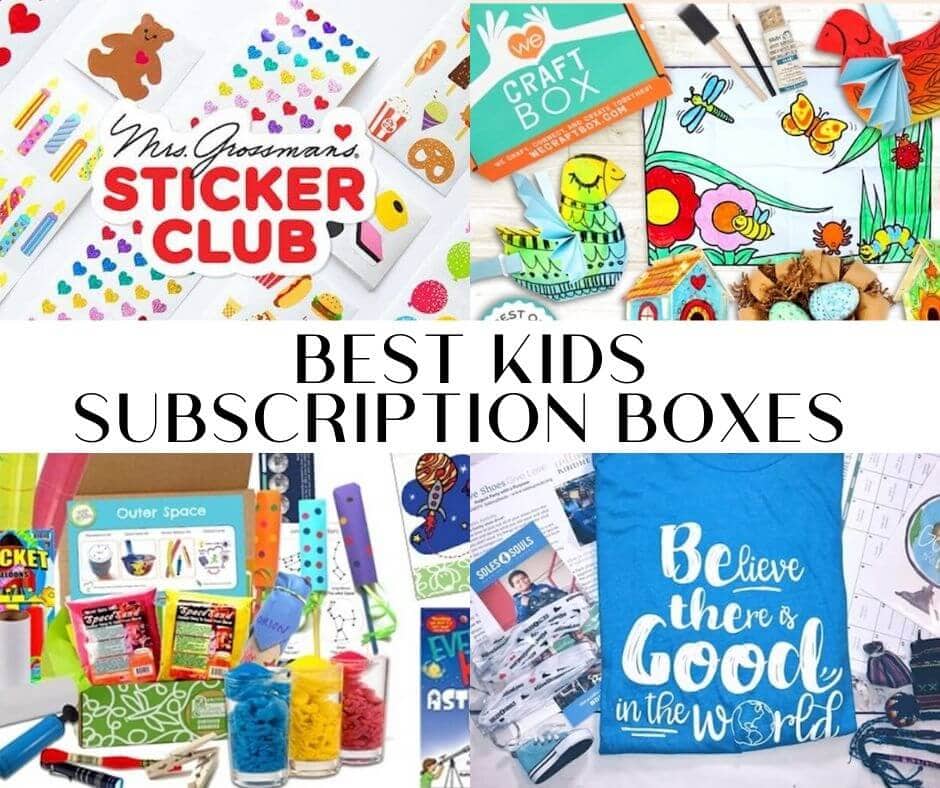 Best Kids Subscription Boxes 2020
Whether you are looking for a gift for a child in your family or a way to keep your kids occupied during summer or a school closure, you are sure to find a great subscription box for your kid on this list! We also have many coupon codes for these subscription boxes. If one is available, it is listed under the box description.
Here is the full list of kids subscription boxes we mention:
We Craft Box
Each month's We Craft Box features a unique theme and story about the crafts. When it arrives at your doorstep it's a complete creative unit! All the materials needed are inside the box and can be shared between two children! With 3 or more crafts and easy to follow photo directions families can enjoy a stress-free creative experience together!
Great gifts for kids – curated for ages 3-9 years
Creative, imaginative, and artistic activities for the family – the gift that keeps on giving all year long!
All materials included (except for scissors) and can be shared between 2 children!
Send as a gift! The first gift box is delivered with a personal message from you!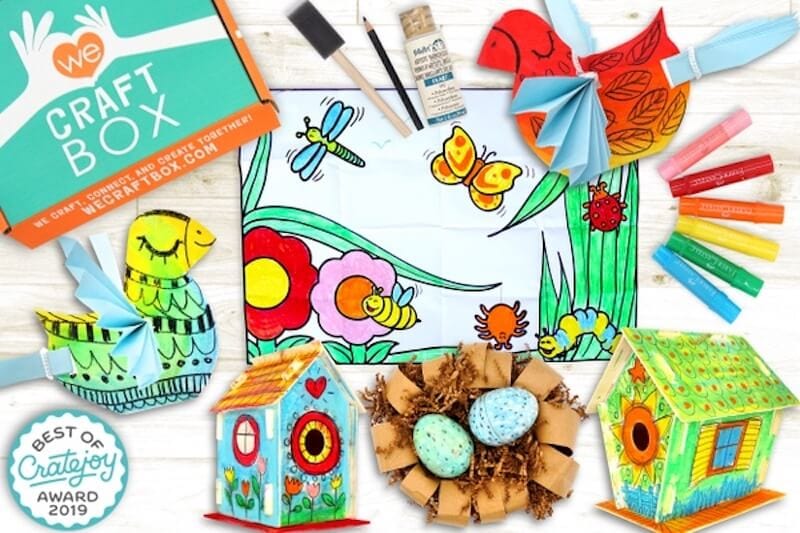 KiwiCo
KiwiCo inspires kids to see themselves as makers—engineering and creating their own innovative designs and outcomes.
Their core offering is a monthly subscription which has delivered millions of hands-on projects.
These fun and enriching STEAM (science, technology, engineering, art, and math) projects are designed to spark creativity, tinkering, and learning.
KiwiCo offers many different themes of boxes catering to preschoolers all the way up to high school.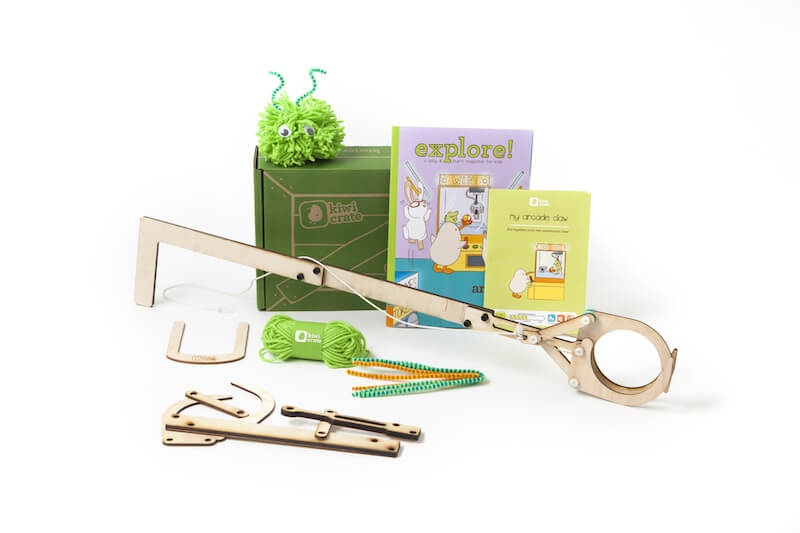 Green Kid Crafts
Inspiring a generation of leaders, artists, scientists, and engineers with hands-on science & art kits! Started by a working mom and an environmental scientist, Green Kid Crafts encourages creativity, literacy, and learning through STEAM (science, technology, engineering, art, and math) kits made with carbon-neutral, sustainable materials.
Immediate shipping! Get your first box days after ordering!
Great gifts for kids; perfect for ages 2-10… and up!
Perfect mix of science experiments and art projects – all materials included for up to 6 projects per box!
Each box includes a 12-page educational magazine filled with puzzles, games, book recommendations and additional project ideas related to the monthly theme.
Spend quality time while learning and practicing creative, developmental skills. Educational, imaginative, and artistic activities for the family – the gift that keeps on giving all year long!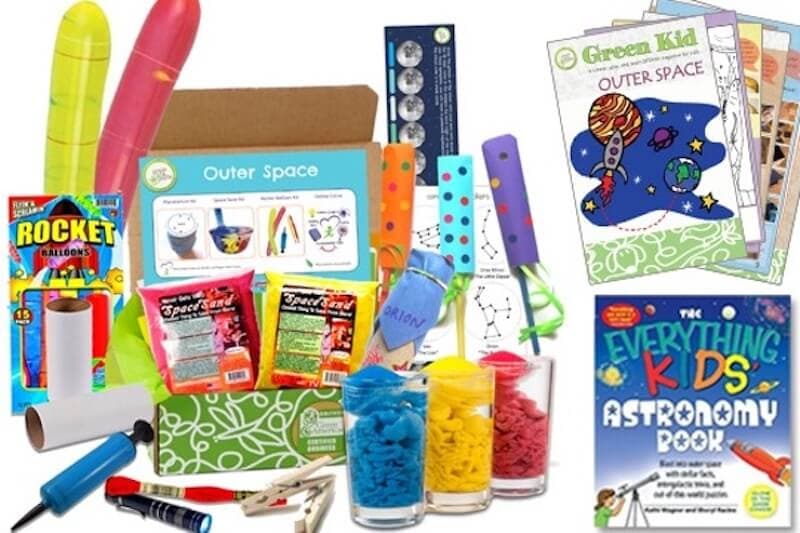 My first reading club
My First Reading Club is guided by a passion for reading. Reading inspires, empowers, and links to all education throughout life. Whether you are reading to your child or simply helping them along, reading fires the imagination, builds confidence and creates a platform to a prosperous future.
5 Distinct Age Groups. Choose whichever group fits your reader best!
Additional Activity Book included in every shipment!
A small gift for Mom in every box!
New orders will ship within 2 business days. Subsequent boxes for following months will ship on the 1st of each month.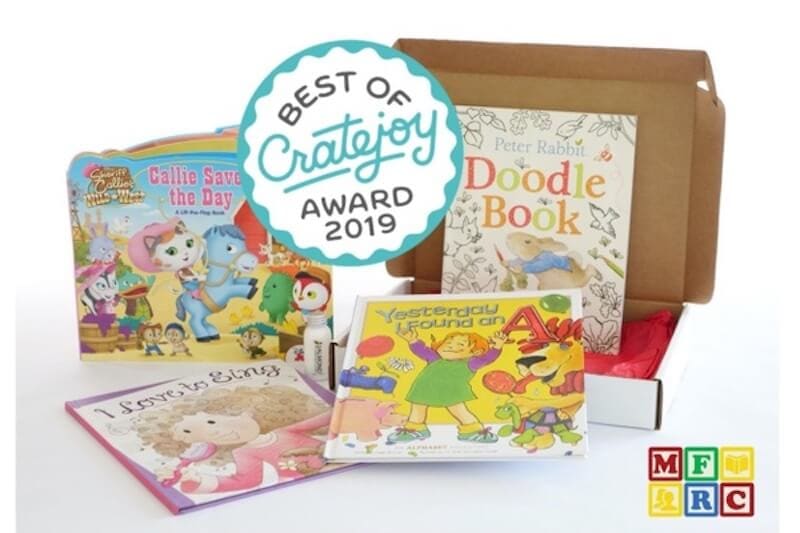 Minifigs Monthly – for LEGO lovers!
Minifigs Monthly is a subscription pack that delivers Authentic LEGO Brand minfigures to those who are LEGO enthusiasts, fanatics, collectors and is a great gift item that keeps on giving every single month. No extra fluff, just great Minifigs you want!
Minifigures come from all kinds of great LEGO themes!
Many great subscription options to choose from!
All Minifigures come with appropriate accessories!
Minifigs Monthly is a perfect gift for LEGO fans of all ages!
All Minifigures are quality checked for max enjoyment!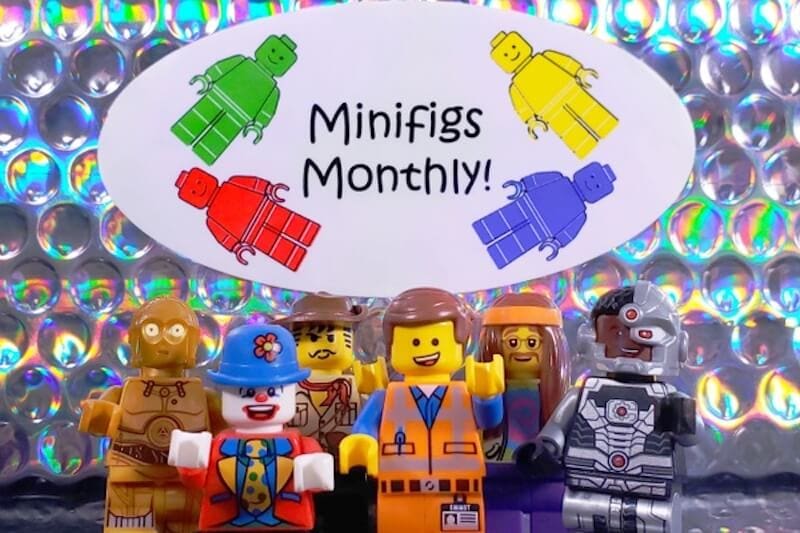 Mrs. Grossman's Sticker Club
Mrs. Grossman's Sticker Club is a super fun subscription for anyone who loves stickers! Each month, we'll send you a themed pack of 15 sheets of our stickers straight from our headquarters in California. You can expect iconic designs, staff favorites, brand new releases, exclusives from our archives, plus special perks just for members.
Special perks and discounts, just for members.
Subscriptions are $12.95/month, with savings when you prepay for the year.
What you get each month: 15 sheets of stickers, an item from the archive, and a special discount!
Newly released stickers, our all time favorite stickers, warehouse sticker finds, and special stickers from our vault.
We only include stickers made by Mrs. Grossman's.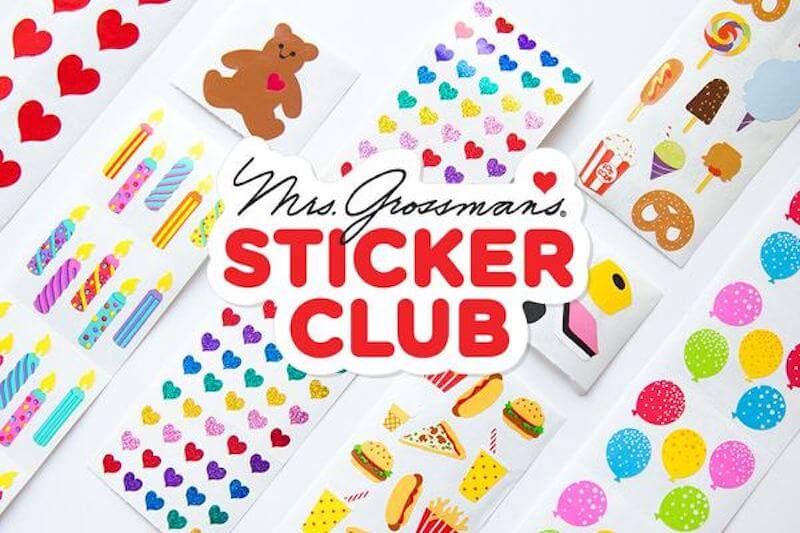 Cultivate Kindness Box
They now offer TWO different boxes! The NEW "CULTIVATE KINDNESS" box features a soft-blend kindness t-shirt &/or specially curated items focused on inspiring kindness & joy in the world. The "TAKE ACTION" box features a t-shirt/gift, charity of the month & a Kindness Activity Kit to perform acts of kindness in your community (materials provided).
CULTIVATE KINDNESS Box (for women/teens): Box contains: 3-5 kindness & inspirational theme giftables to encourage you to be kind to yourself, kind to others, kind to animals & kind to the earth.
TAKE ACTION Box (for kids/families): Box contains: Custom kindness t-shirt or gift, Kindness Activity Kit & materials, Philanthroparty "Party with a Purpose" Planner, Kindness Calendar
Cultivate Kindness donates 5 meals to FeedAmerica for every box purchased and actively support their TAKE ACTION charity of the month with a percentage of the proceeds from the TAKE ACTION boxes.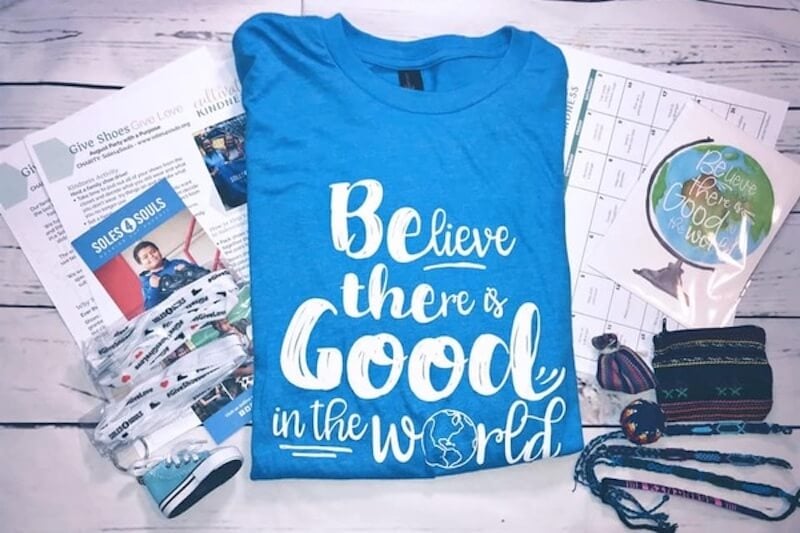 Groovy Lab in a Box
With Groovy Lab in a Box, you will receive boxes full of everything you need to learn about and do hands on science, technology, engineering, and mathematics (STEM) experiments for ages 8+. We blend Scientific Inquiry and the Engineering Design Process, which allows children to create ingenious inventions, enhance problem solving skills and FUN!
Emphasis on STEM (science, technology, engineering and math)
Extended learning through our exclusive online portal
Box ships directly to your STEMist's door
FREE Shipping in the US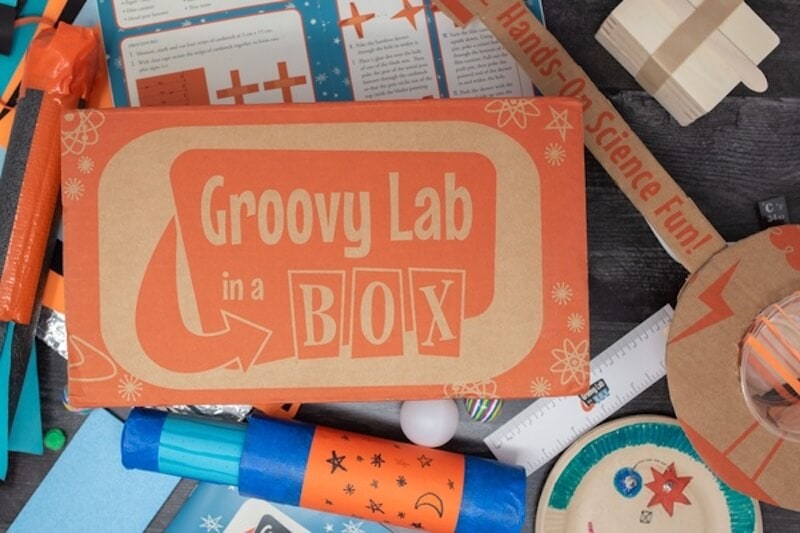 Wonder Crate
Learn about brave, forward-thinking role models that have changed the world and the skills that they used to follow their passion and make a difference. Each box contains a book AND hands-on activity to spark curiosity and connect kids to their own possibilities. Choose your Wonder Crate series for ages 8-11 or Wonder Crate Jr. for ages 5-7.
Books from the best selling "Ordinary People Change the World" and "Who Is" book series to inspire kids to dream big, one great role model at a time.
Fun hands-on activities to spark curiosity and connect kids to their own possibilities.
Makes a great gift! 1,3, 6 and 12 month gift subscriptions available.
FREE SHIPPING ON ALL SUBSCRIPTIONS.
Fierce like Frida, Daring like da Vinci…who they see, shows them who they can be!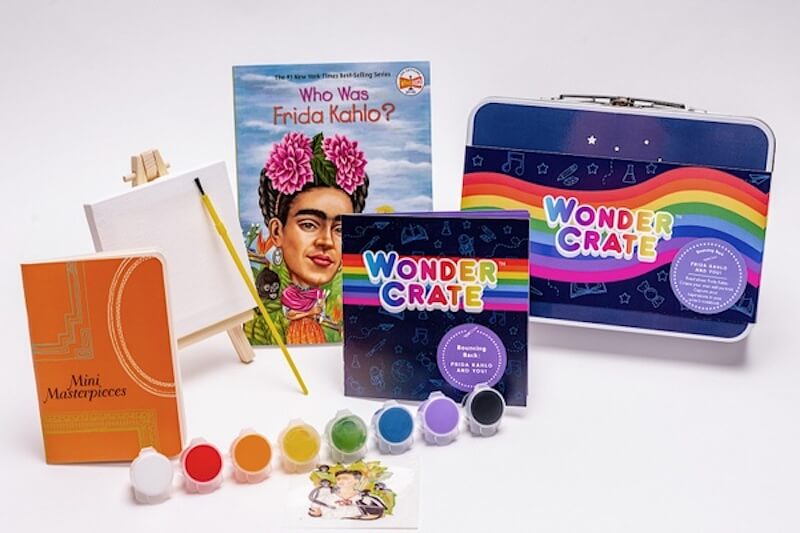 There you have it. Our list of Best Kids Subscription Boxes 2020. Did you order one of these boxes? Let us know what you thought below in the comments.