Wiggle Worms Kit Review – Preschool Subscription Box
The Wiggle Worms Kit is a preschool box focused on a different them each month. Included in the box is several crafts that fit within the theme along with at least 2 reusable activities in each box. Thank you to Wiggle Worms for sending us a sample box to facilitate this review. This Wiggle Worms Kit review post contains affiliate links.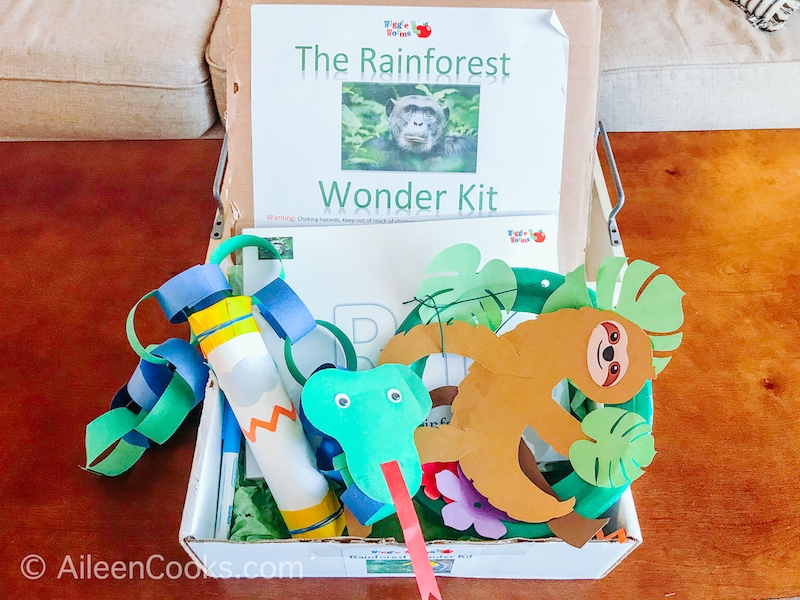 Welcome back to another week of Subscription Box Sunday! Every week, we review a different subscription box for you to help you decide which box will be best for your family! Make sure to follow us on Instagram and subscribe to our newsletter so you never miss a week of Subscription Box Sunday.
PAST SUBSCRIPTION BOX SUNDAY POSTS:
Wiggle Worms Kit Review
We received the rainforest-themed Wiggle Worms Kit. It included an interactive activity that showed the different levels of the rainforest and helped me teach it to my preschooler in an easy to understand way. To instill the lesson, she was able to create several crafts. I completed this subscription box with my 4-year-old daughter.
Rainforest Themed Preschool Activities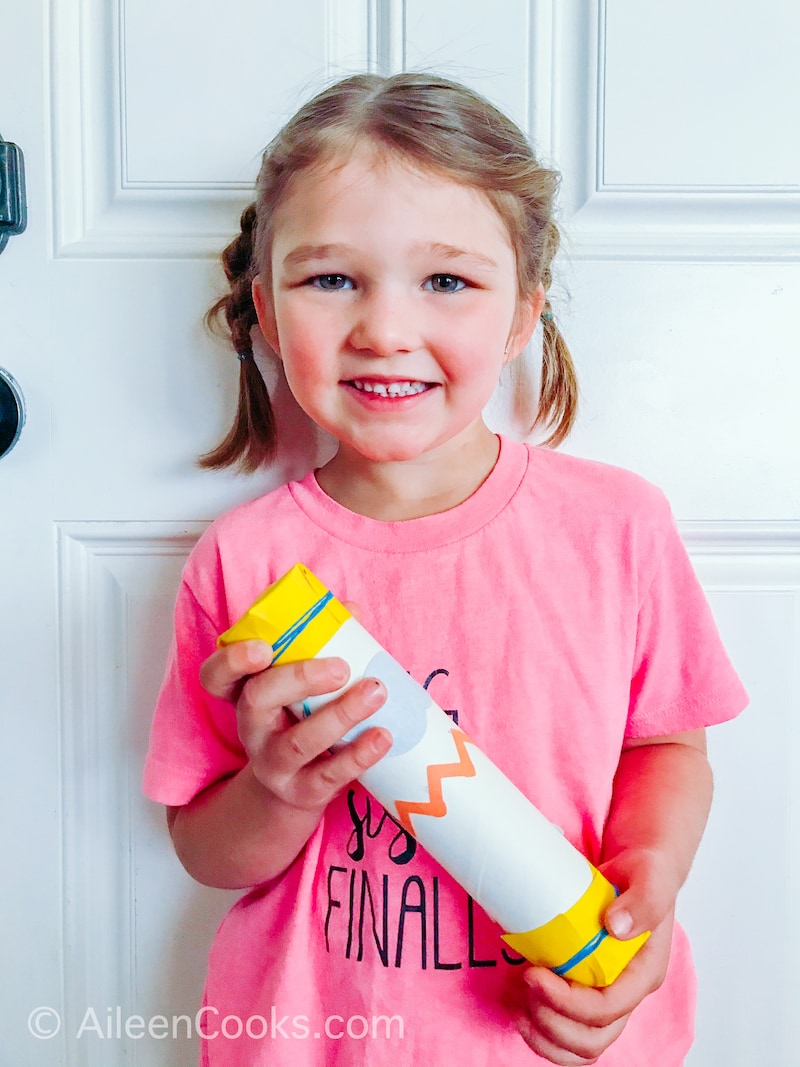 The first was a rain stick. It was filled with dried beans. She really loved closing her eyes and listening to the "rain". Her 8-year-old brother was also intrigued by the activity and joined in with us.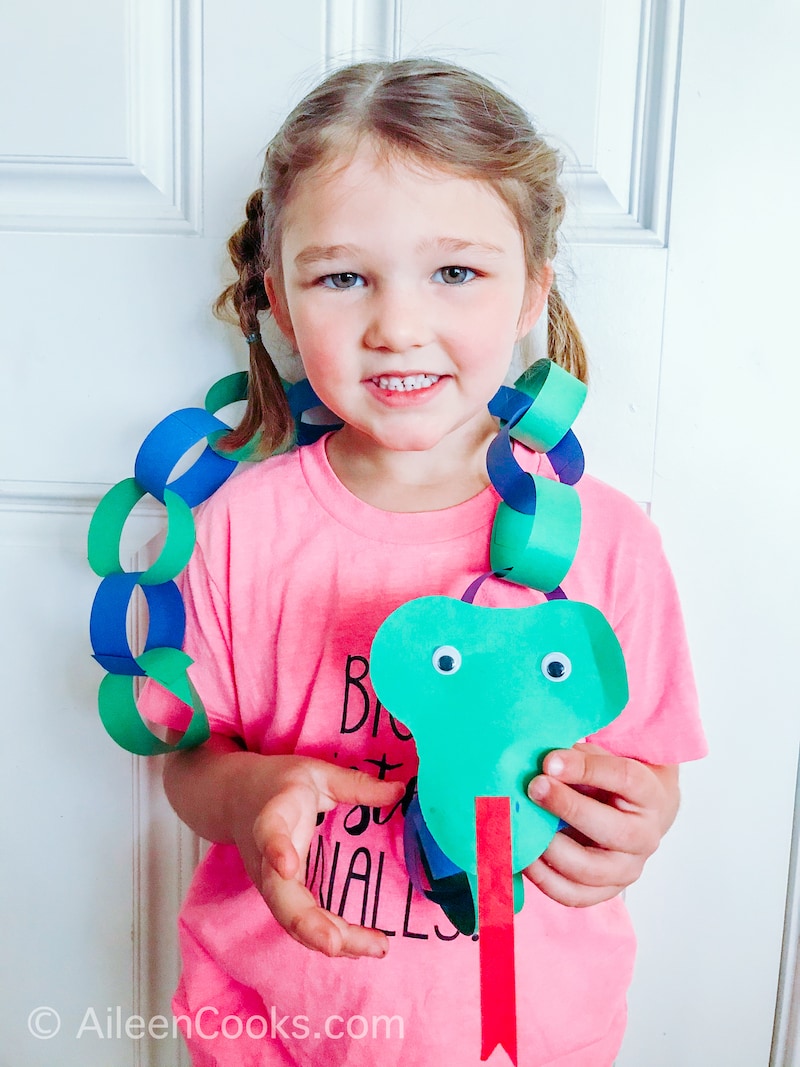 The next craft was a boa constrictor craft. She enjoyed making this one and was able to create it almost intirely by herself. I liked that this box allowed for independent work for my four-year-old as she is often waiting for me to have time to help her with projects. That's just life when you have to older siblings and a baby sister.
Of course, I did make time to do this box with her, but she enjoyed the feeling of independence.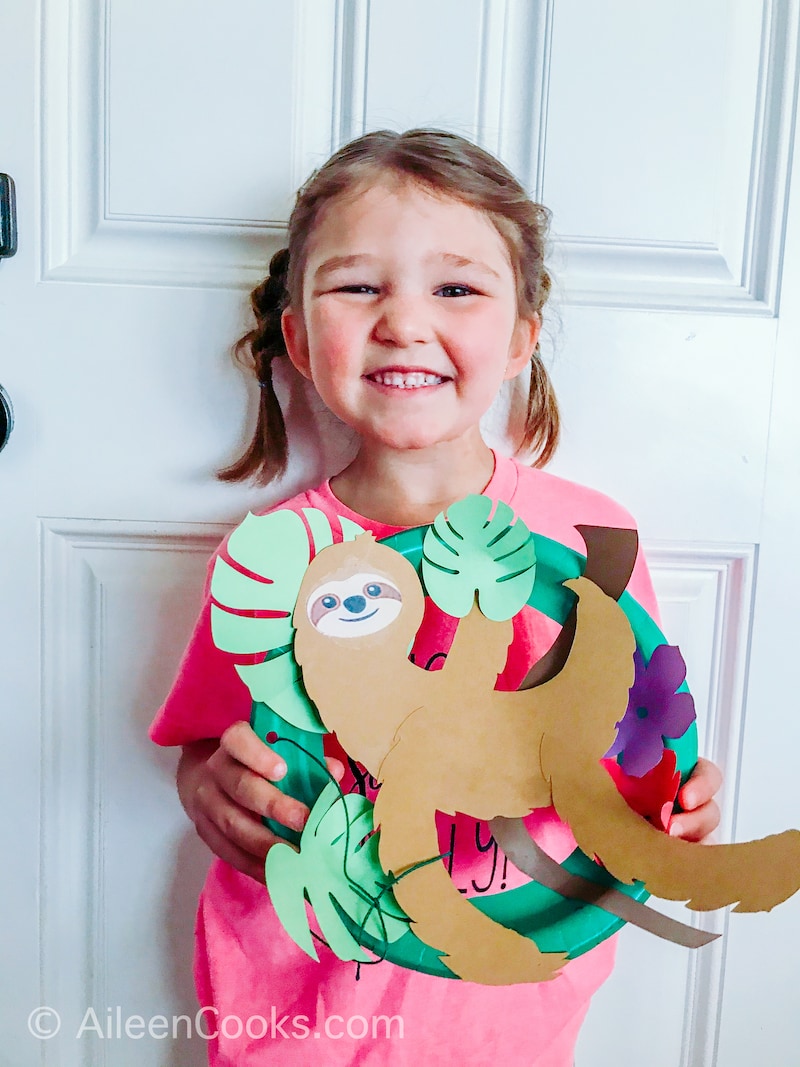 The last craft we made was the a sloth wreath. This was (in my onion) the cutest craft! I just loved that cute little sloth face. It came with all of the parts of the sloth along with lots of leaves, and she put it together however she saw fit.
Honest Review of Wiggle Worms Kit
My daughter and I enjoyed the wiggle worms kit. If you are looking for a preschool box that has things already cut out and ready to go – than this box is for you. However, if you are looking for more processed-based art projects, than this may not be quite the right fit for your family.
My preschooler absolutely loves crafts and was very happy with the Wiggle Worms Kit. For me, as a mom who is constantly pinning crafts to do with her kids, but never seems to find the time to procure the materials and make it happen, this was a dream come true for me. It was the perfect opportunity to spend some much needed one-on-one time with my 4-year-old, while teaching her something, too.
How much does Wiggle Worms Kit cost?
Prices are as low as $18 – which is very affordable for monthly preschool box! Order here.
Can it be shared between siblings?
No, this box isn't one that can be easily shared between siblings. There are reusable items in each box but the craft only include enough supplies for one person. Unfortunately, there is not a sibling add-on option at this time.