Do you want to enjoy more read-alouds with your family but aren't sure where to start? What about a family book club? Lit League is a book subscription box that curates quality books with 4-5 activities, discussions questions, and a custom book mark.
The Lit League Family Book Club is perfect for those families who enjoy reading together and would like quality literature sent to them each month! Thank you to Lit League for sending us a sample box to facilitate this review.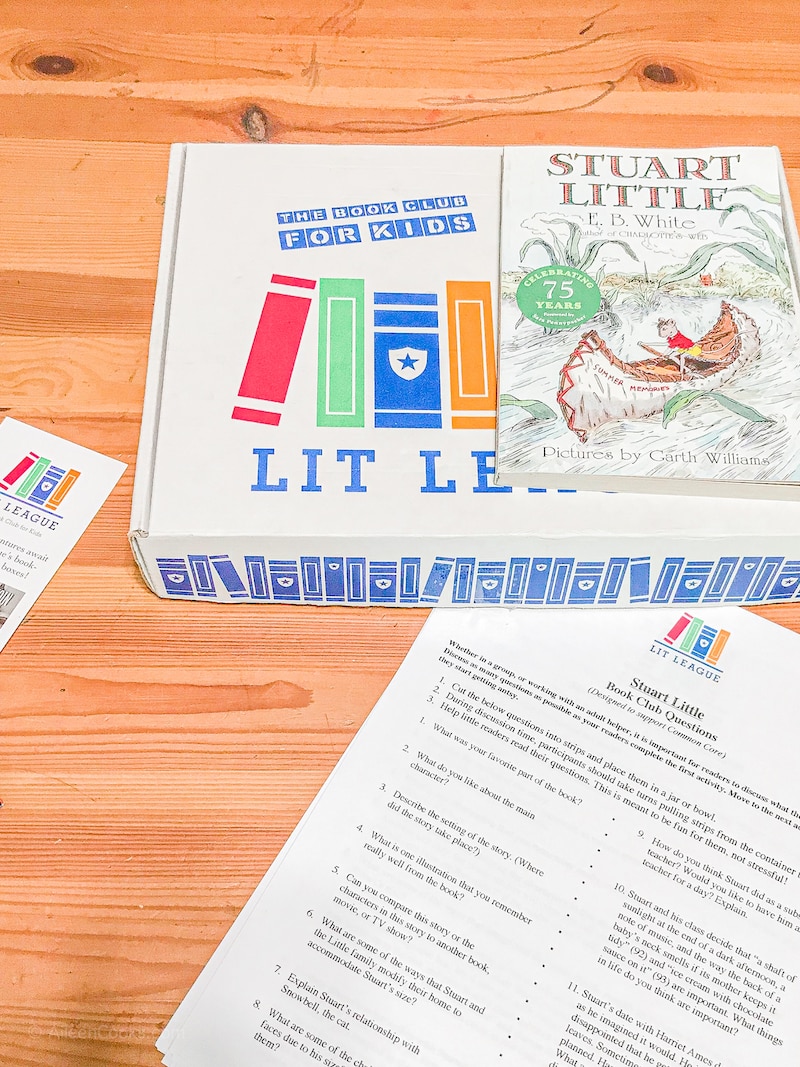 Welcome back to another week of Subscription Box Sunday! Every week, we review a different subscription box for you to help you decide which box will be best for your family! Make sure to follow us on Instagram and subscribe to our newsletter so you never miss a week of Subscription Box Sunday.
PAST SUBSCRIPTION BOX SUNDAY POSTS: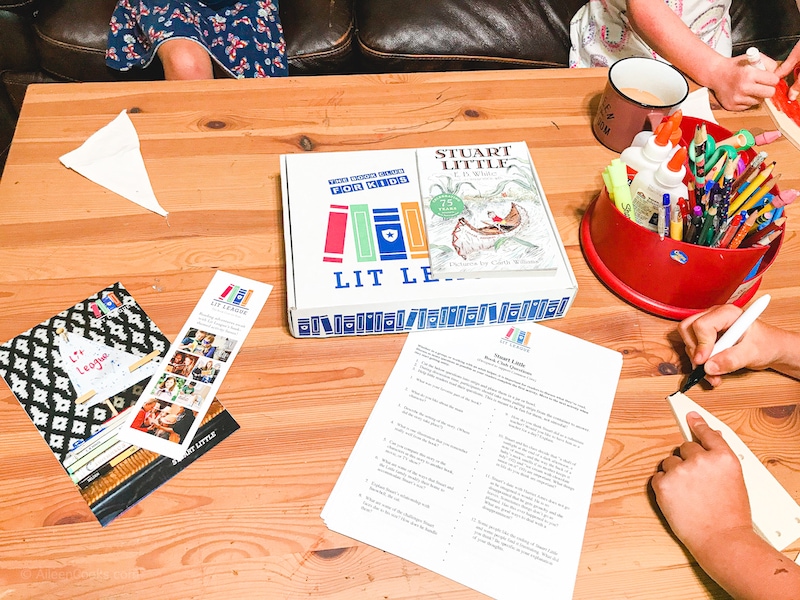 About Lit League
Lit League is a book club for kids, but it's more than that. Lit League takes wonderful books and invites you family to sit and enjoy them, and then extends that enjoyment. You can choose from the Picture Book Club, Early Chapter Book Club, and Chapter Book Club. They also offer several specialty boxes like a birthday book club.
Lit League has also won several awards, including the 2021 National Parenting Product Awards Winner and 2021 Family Choice Award. In addition, Lit League donates a portion of every sale to Bernie's Book Bank, and Organization that provides books to kids in need.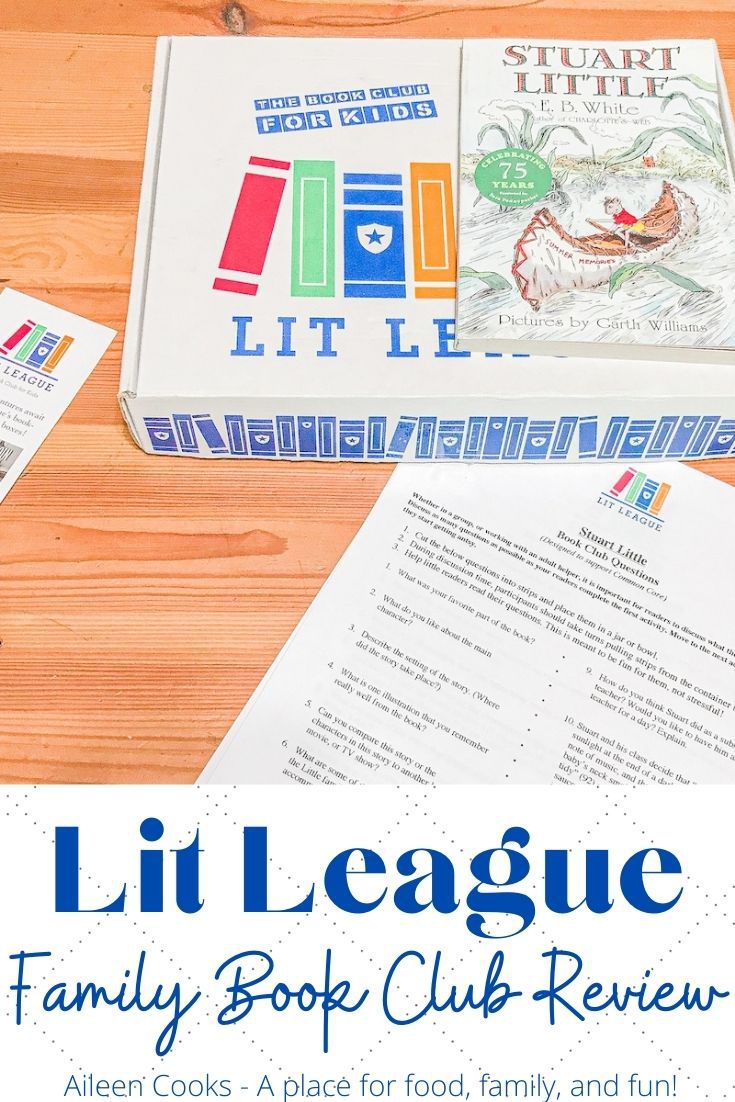 Lit League Early Chapter Book Subscription Box
Since my kids vary in age (8, 6, and 4), I requested an Early Chapter Book box to review. Every early chapter book box includes:
a high-interest picture book
a vocabulary bookmark
4-5 fun-filled activities related to the book
discussion questions and answers
the tools to enjoy a shared family experience or participate in a book club with friends
The book box we were sent was Stuart Little by E.B. White. This book was absolutely perfect for us. We had never read it and I don't remember reading it as a child, although I do remember watching the movie.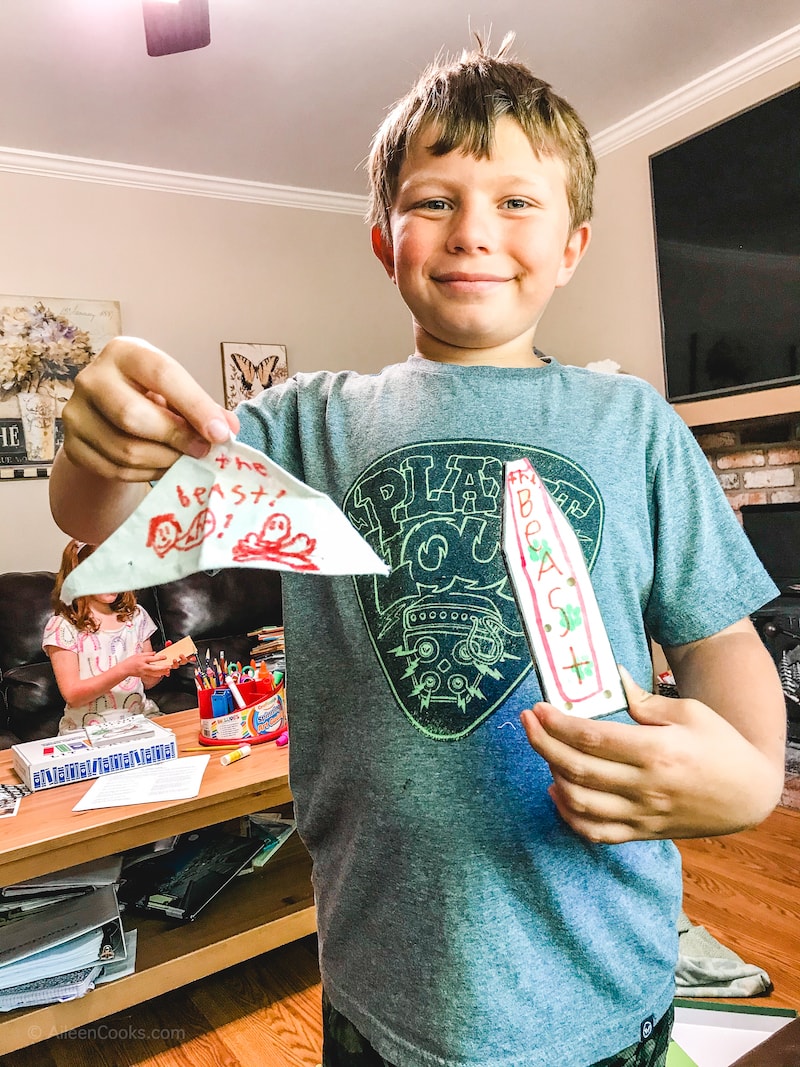 Lit League Family Book Club
When I started reading, my kids were immediately entranced with the story of Stuart Little. They begged me to "keep reading" and "just one more chapter". It was a great book that the whole family enjoyed.
The box included a colorful pamphlet outlining everything included in the box. The activities included:
Ven diagram to compare and contrast the book and movie (there were A LOT of differences)
A foil boat science experiment
Guided drawing of one of the characters
Alternate Ending Writing Activity
Model Boat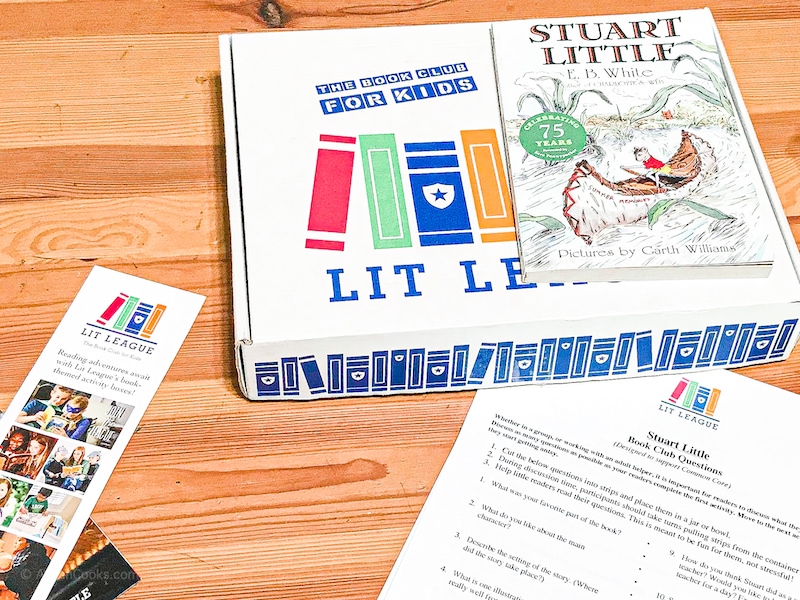 I really appreciated that the activities included were not only varied in the type of activity but also allowed for including older and younger children. Although my oldest was only in 3rd grade at the time, I could see including an older elementary or early middle school aged child and having them do the writing assignment and still enjoying the other hands-on projects.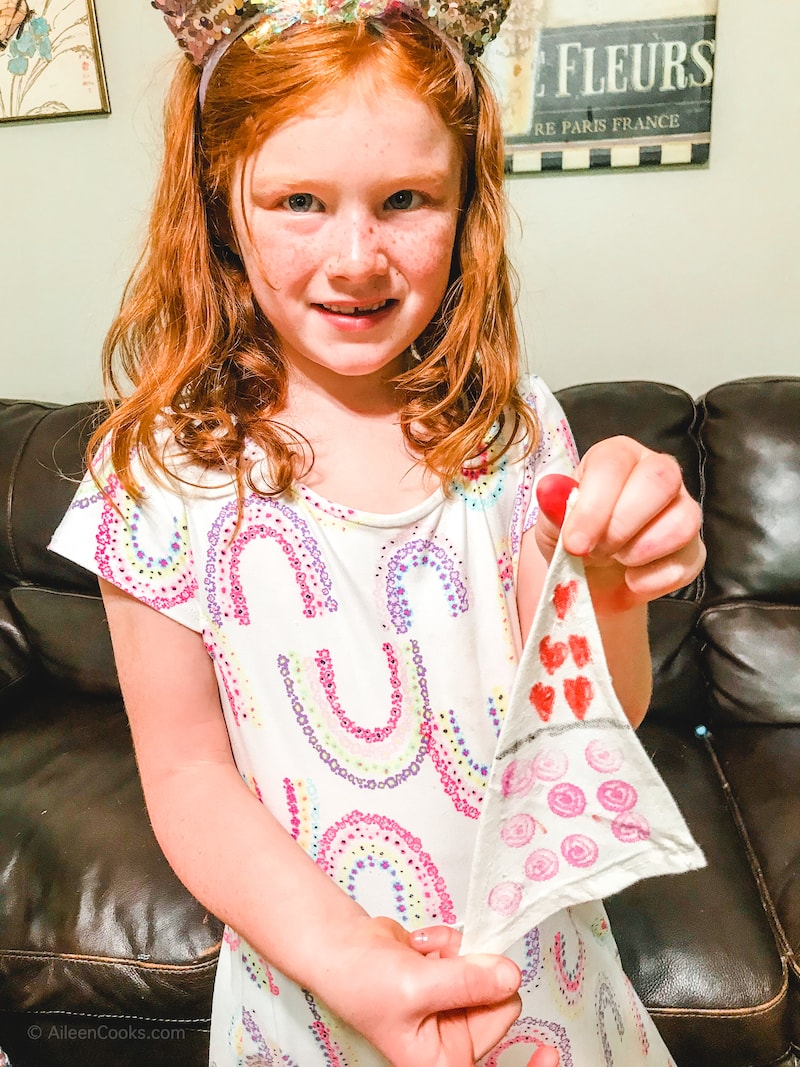 My kids' favorite part was the model boat. We spent the most time building and decorating our books than anything else. The instructions were easy to follow and everything we needed was included to build the model boats.
Using the Lit League book box helped make the reading of Stuart Little a memorable experience that they continue to mention and discuss. We will be holding on to the book and will likely read it again in a few years when their baby sister is old enough to enjoy it.
I also look forward to trying out their other specialty book boxes, especially Winter Days in the Big Woods as I think my older daughter would love it!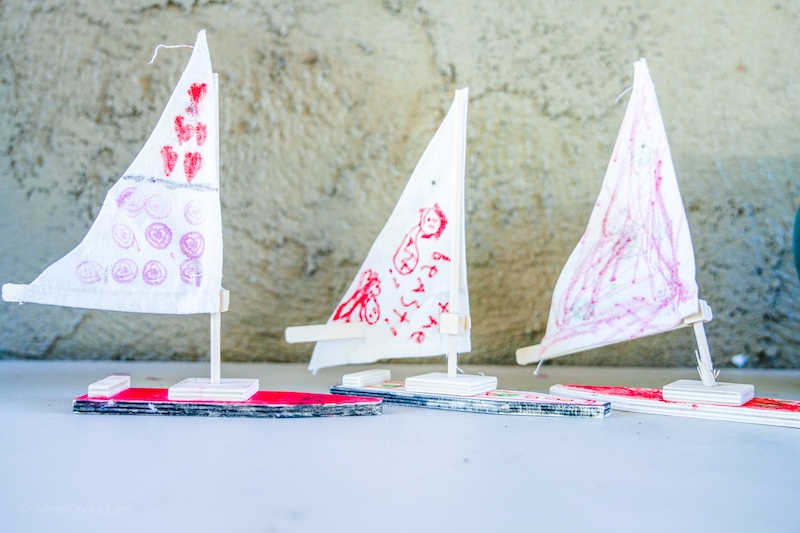 Now, on to some frequently asked questions. If you have other questions I didn't answer, feel free to leave your question in the comments.
Can Lit League be shared between siblings?
Yes, Lit League is meant to be a family book club. You will want to select the "sibling add-on" option so their are enough supplies for each child.
How much does Lit League cost?
At the time of publication, the early chapter book box is $33.99/month for a 3 month subscription. Sibling add-ons are $10 per additional child.