Over the weekend, we made White Chocolate Bark with our kids. My husband was home to help, which is good because this installment of cooking with kids was definitely a two-man operation. I have cooked with my two kids by myself plenty of times, but this recipe seemed to be a bit more chaotic.
It might have had something to do with the fact that our youngest was up for FOUR HOURS in the middle of the night, the night before. Now that I think about it, yes, that's why. We were all pretty tired by the time we started this recipe. But, we were also all in good spirits, so we went ahead and made candy bark with the kids. We promised we would do it, and my three-year-old was not going to forget!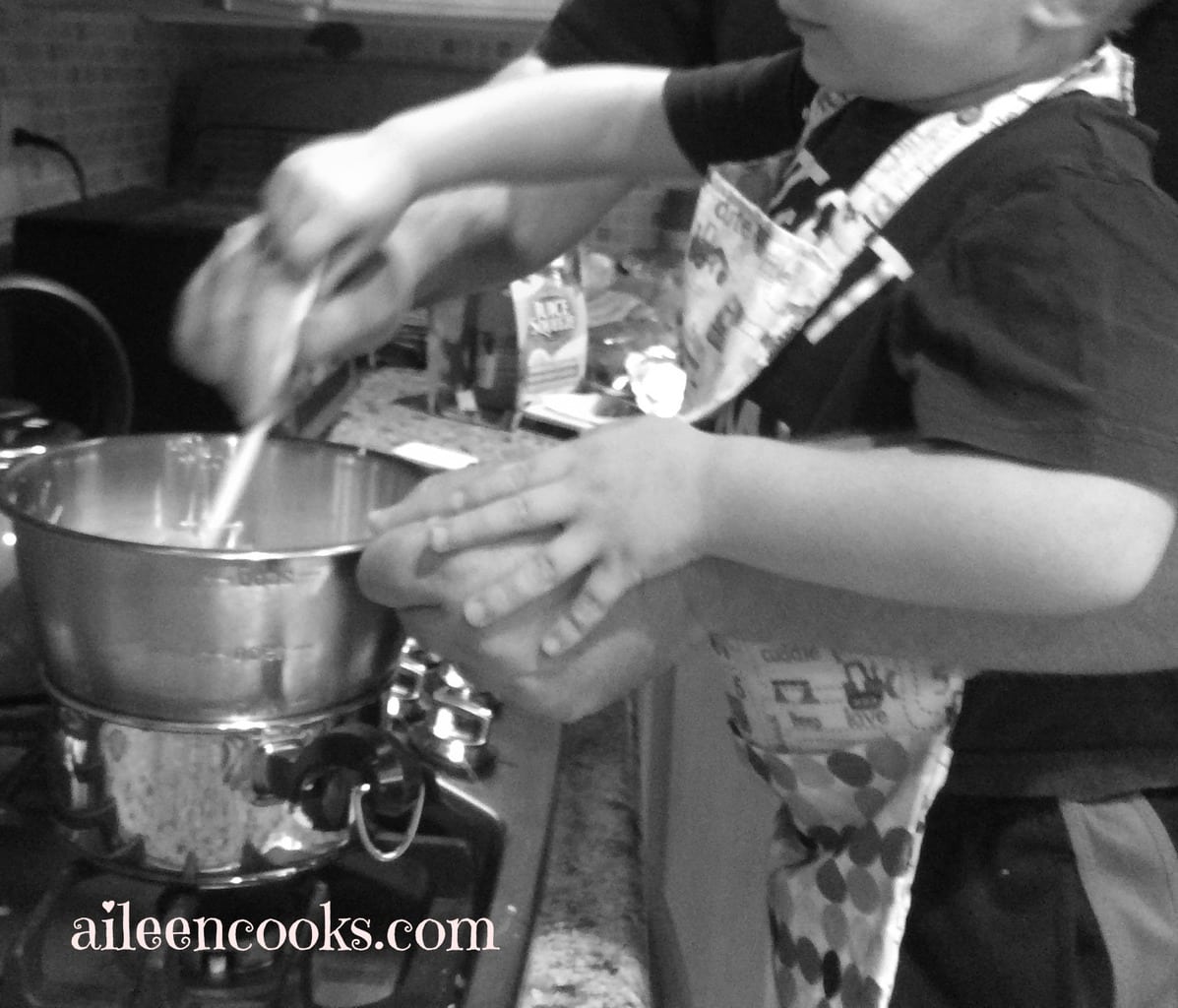 Candy bark is pretty easy to make and there are lots of beautiful recipes floating around the internet. Ours didn't come out looking magazine worthy, but we are happy with it. Foods you make with your kids aren't meant to be perfect. In fact, you can usually tell if someone let there kids help, because it has those sweet extra touches. Like thumb prints in the bark. My 1-year-old stuck her entire hand in the bark when we weren't looking. I guess you could say it was an added sensory activity. 😉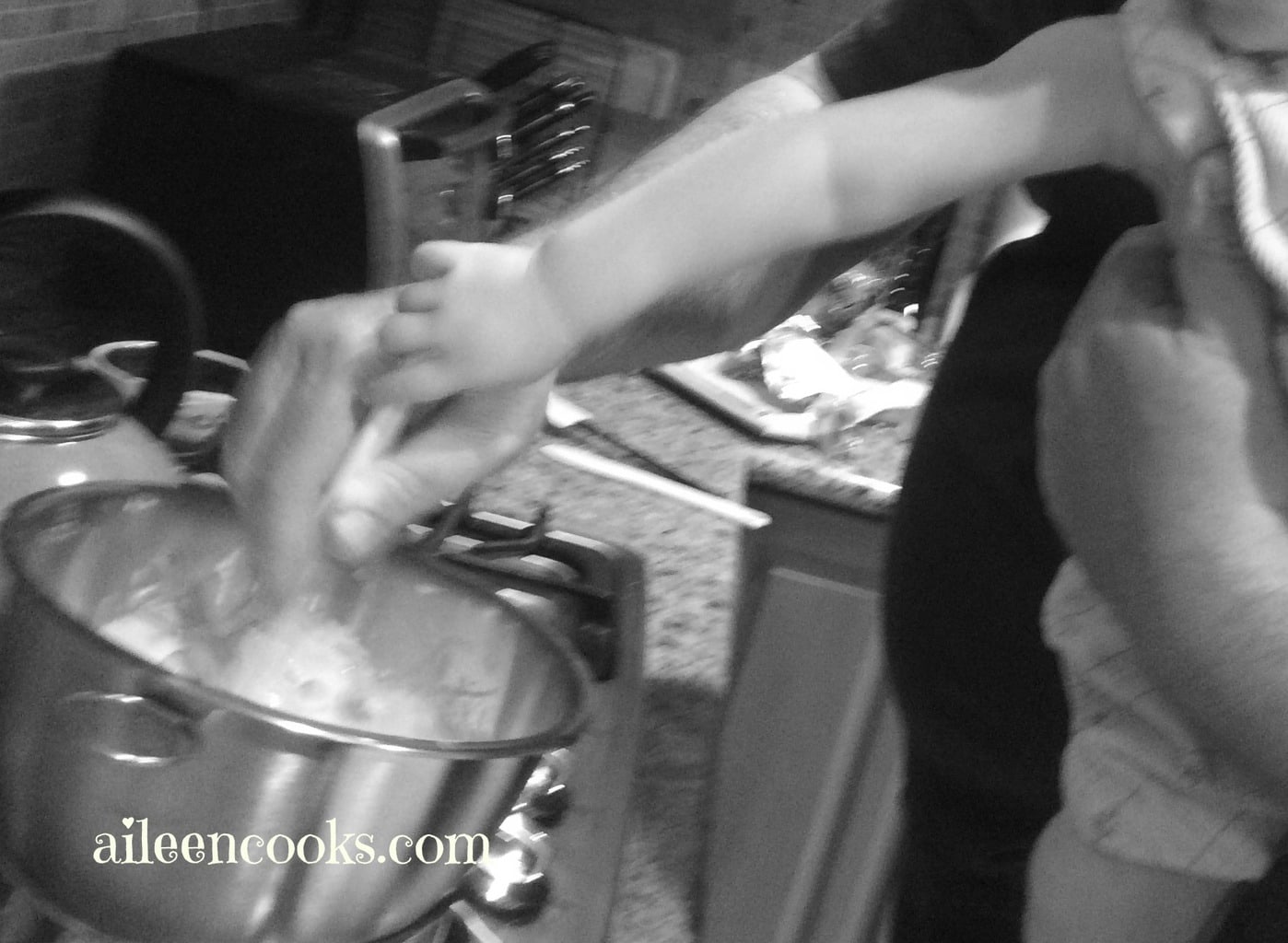 Start with a small pot water. Bring it to a boil and then turn off the heat. Place a metal bowl or ceramic bowl over the pot and add the white chocolate, stirring until the chocolate is completely melted. This is the perfect job for a child. We let both kids take turns stirring the chocolate.
Next, you line a cookie sheet with parchment paper and spread the melted chocolate onto the parchment – making one thin layer. We only used two bars of chocolate, so it did not fill the entire cookie sheet. If you want to fill the entire cookie sheet, you will need at least 4 bars of chocolate.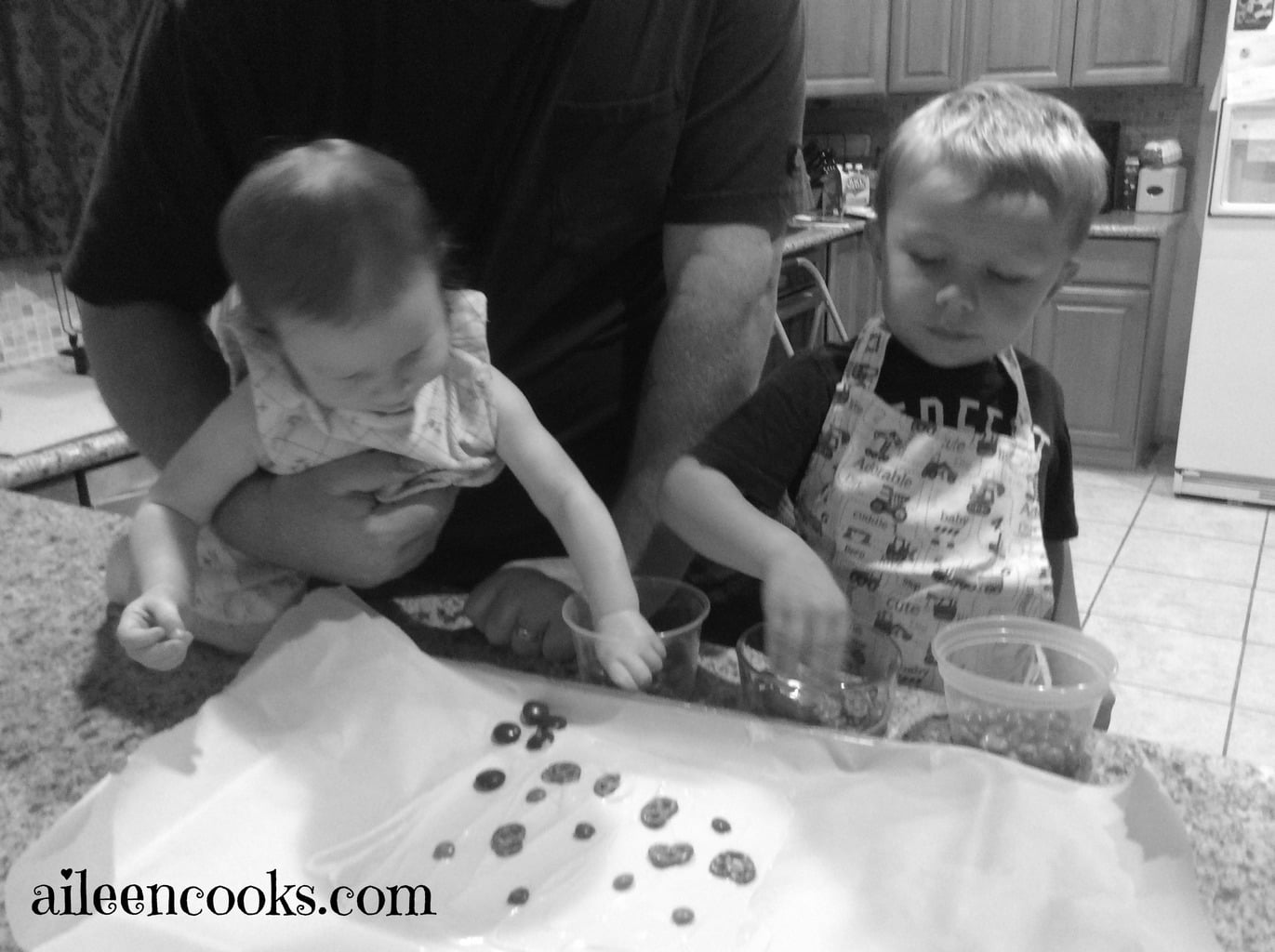 While the chocolate was being spread onto the cookie sheet, I had my son divide up our candy into little containers, so they would be easily accessible for decorating. This is a good fine-motor activity for a little one. Just keep in mind that they will taste the candy. It's inevitable.
Once the chocolate was ready, it was time to decorate We set both kids up on stools and let them go to town decorating the candy bark. Depending on your child's age, you will need some hands-on supervision as the chocolate is pretty sticky and gooey at this point. My three-year-old did well with placing the candy on top, but my 1-year-old need more guidance (hence, the hand in the bark). We used M&Ms, Hershey's Drops, and mini pretzels. We used Ghirardelli white chocolate bars for the bark.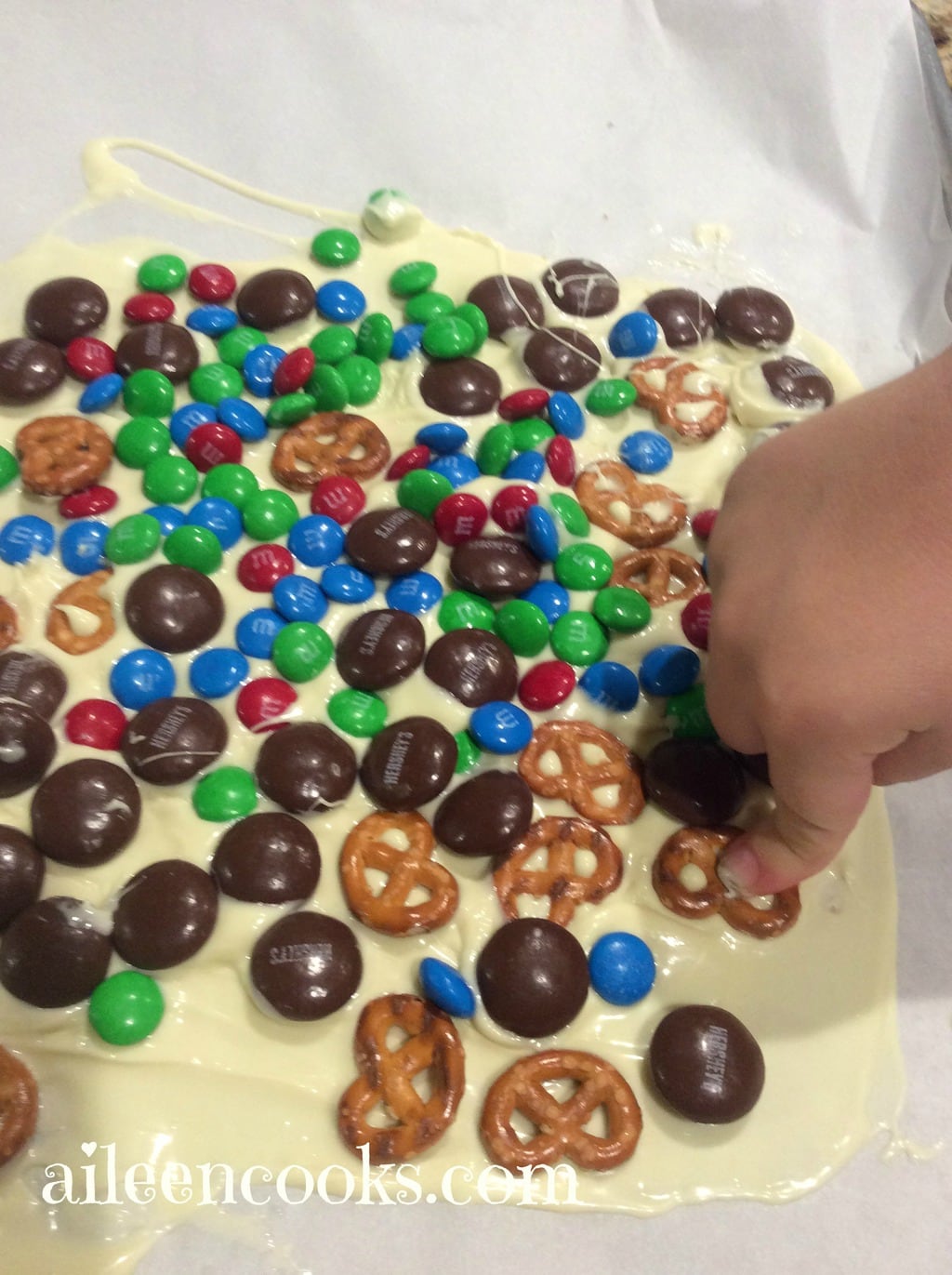 After all of the candy had been used we placed it in the fridge for 30 minutes to allow it to cool and harden. It probably could have used a little longer to harden, but the kids were pretty excited to try their creation, so we tried some at that point. We broke it into pieces and gobbled it up.
This while chocolate bark is very rich, so a little goes a long way. 🙂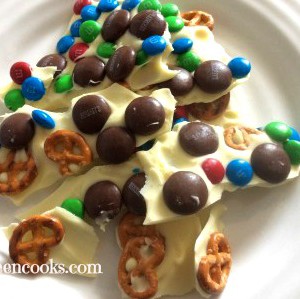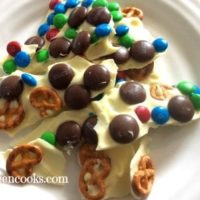 White Chocolate Bark
Start a new family tradition with this homemade white chocolate bark. Customize it with your favorite holiday candy flavors.
Ingredients
8 oz. white chocolate
1 cup assorted chocolate candy
1/2 cup mini pretzels
Instructions
Bring a small pot filled 1/2 way with water to a boil.
Turn off the heat and immediately place a heat proof bowl over the pot of boiling water and pour in the chocolate.
Mix the chocolate until it is melted and smooth with no lumps.
Line a baking sheet with parchment paper and spread the melted chocolate into a large square on the baking sheet.
Decorate the top of the bark with candy and pretzels, pressing them gently into the top of the melted chocolate.
Place the baking sheet in the fridge for at least 30 minutes, until the candy has hardened.
Remove the bark from the pan and break it into pieces.
Store any unused white chocolate bark in an airtight container in the fridge for up to 3 days.
Nutrition Information
Amount Per Serving
Calories

325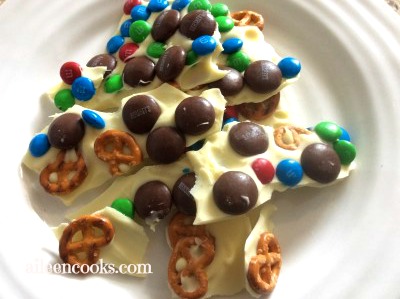 Thank you for stopping by Cooking With Kids on Aileen Cooks. Sign up for my mailing list so you don't miss any future Cooking With Kids posts.
OTHER POSTS IN THIS SERIES:
Cooking With Kids: Mini Cheese Pizzas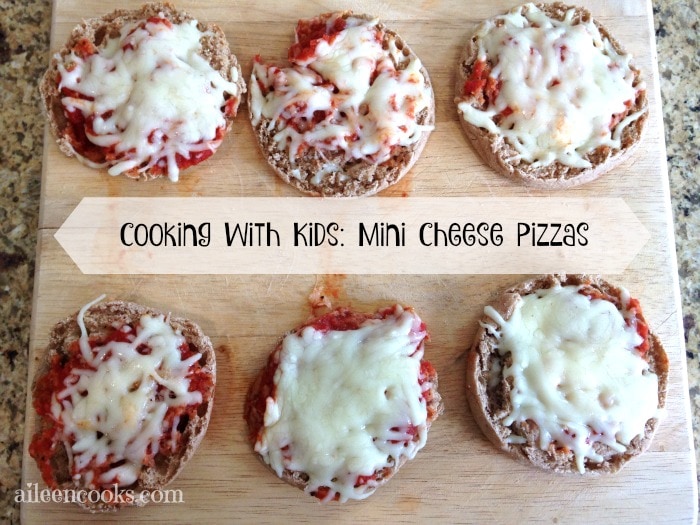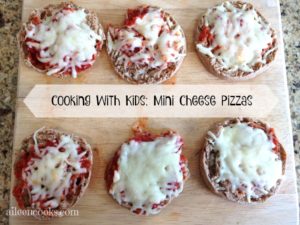 Cooking With Kids: Eggs in a Basket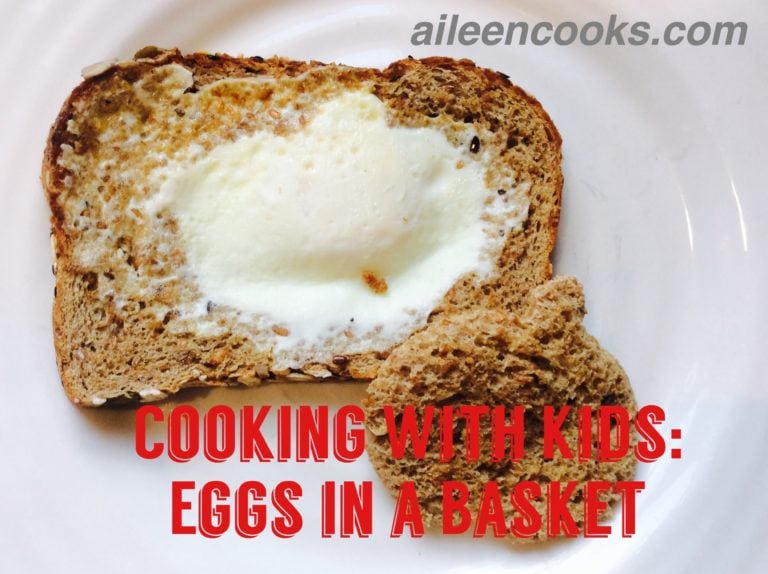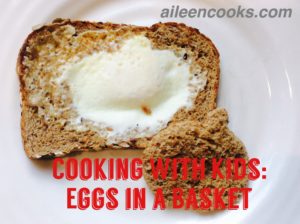 Cooking With Kids: Making Popcorn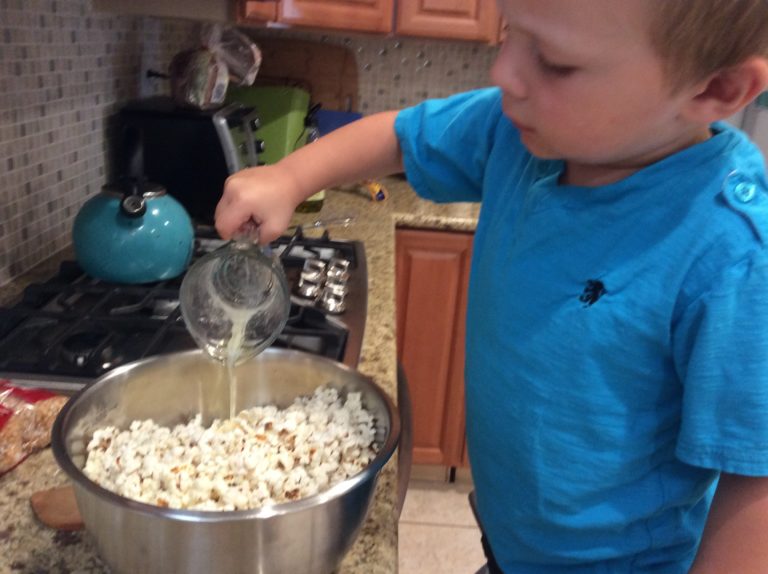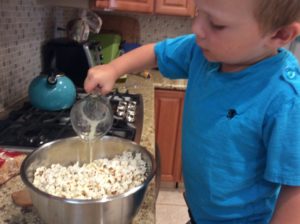 How to Cook With Your Kids (and Enjoy It)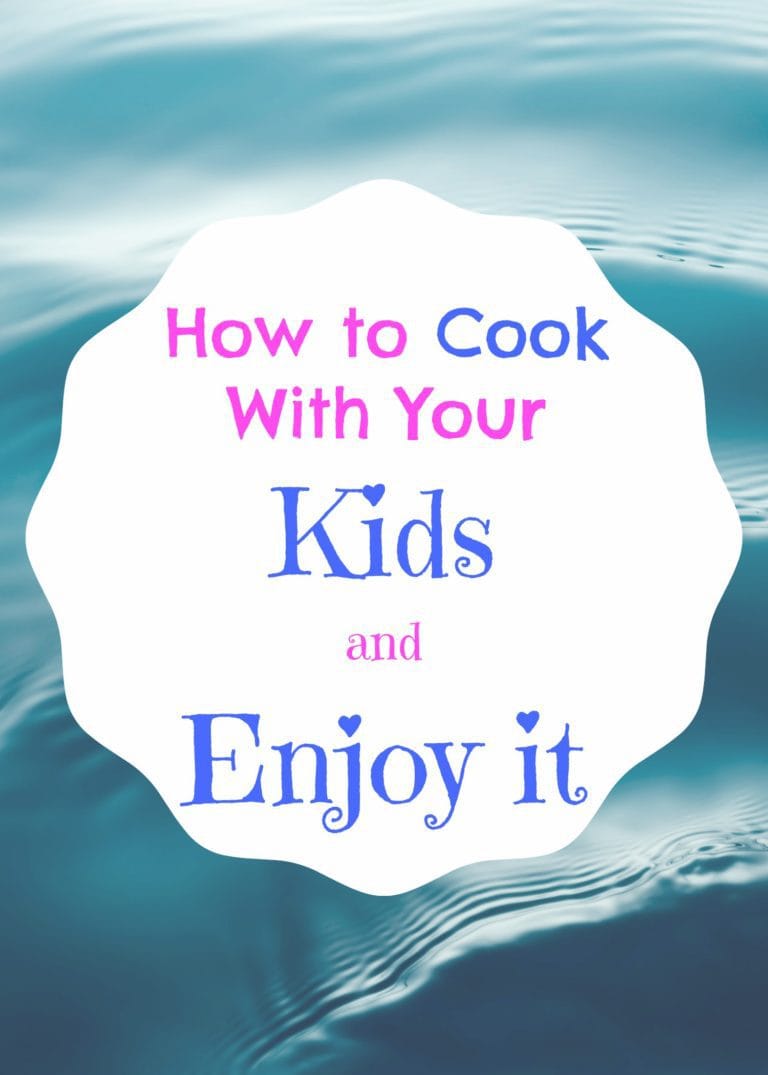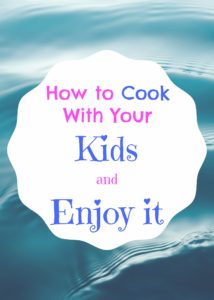 Linked to: