Cooking With Kids: Mini Cheese Pizzas
Today on Cooking With Kids, we are going to  make mini cheese pizzas. My three year old son made these almost entirely by himself. It was a big confidence booster for him since this is probably the first time he has made something without me hovering over him. Plus, who doesn't like mini pizzas? They are delicious.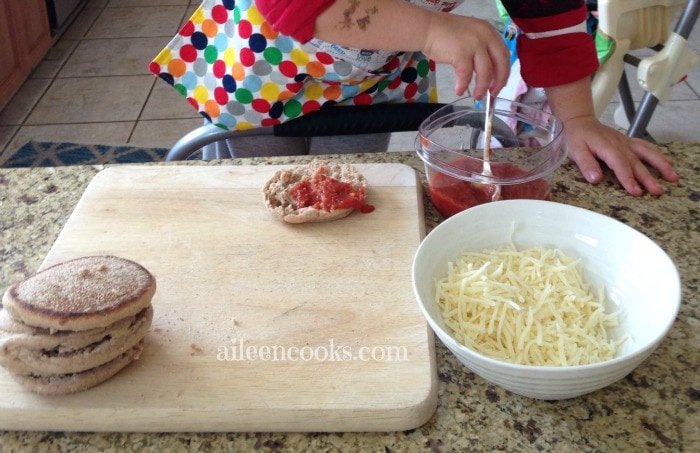 Start with whole wheat English muffins. Slice them in half and lay them out face up. Have your child spoon the pizza sauce (or marinara) on the English muffins, and spread it out with the back of the spoon.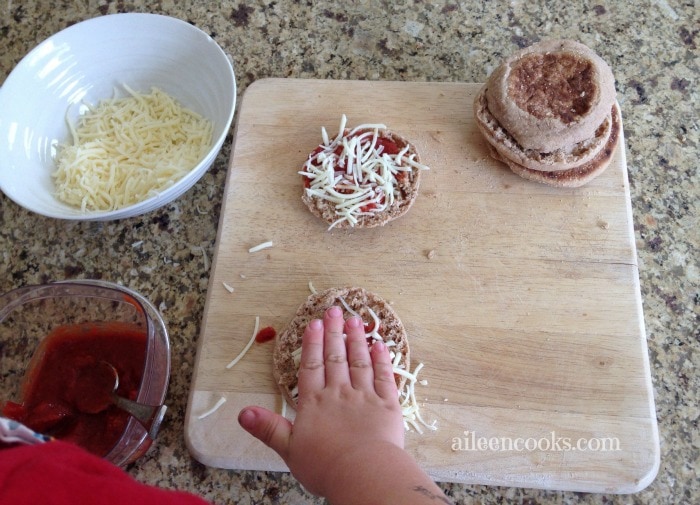 Next, top the pizza sauce with shredded mozzarella cheese. You can also add any toppings you like. William is a big fan of cheese pizza, so we kept it simple.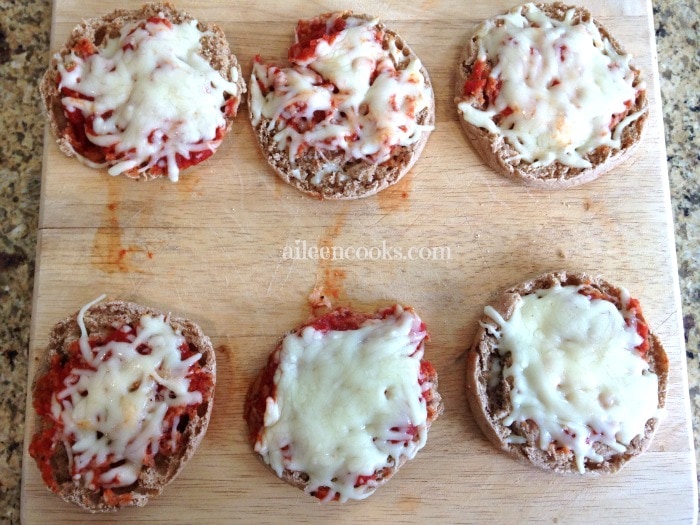 Lastly, place your mini cheese pizzas in a toaster oven or standard oven preheated to 350 degrees. Bake for 5-7 minutes, until the cheese is melted. Enjoy immediately.
If you are more of a visual person, you can check out this video of William making the mini cheese pizzas. As long as you don't mind amateur vidoegraphy skills from an iPhone. 🙂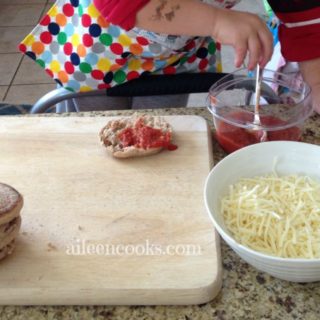 Cooking With Kids: Mini Cheese Pizzas
A fun cheese pizza recipe to make with your kids.
Ingredients
4 whole wheat English muffins
1/2 cup pizza sauce
1 cup shredded mozzarella cheese
Pizza toppings, optional
Instructions
Preheat your oven to 350 degrees.
Separate your English muffins and place them face up.
Spoon pizza sauce on each English muffin and sprinkle with cheese.
Add additional toppings, if using.
Bake for 5-7 minutes, until cheese is melted.
Nutrition Information
Amount Per Serving
Calories

150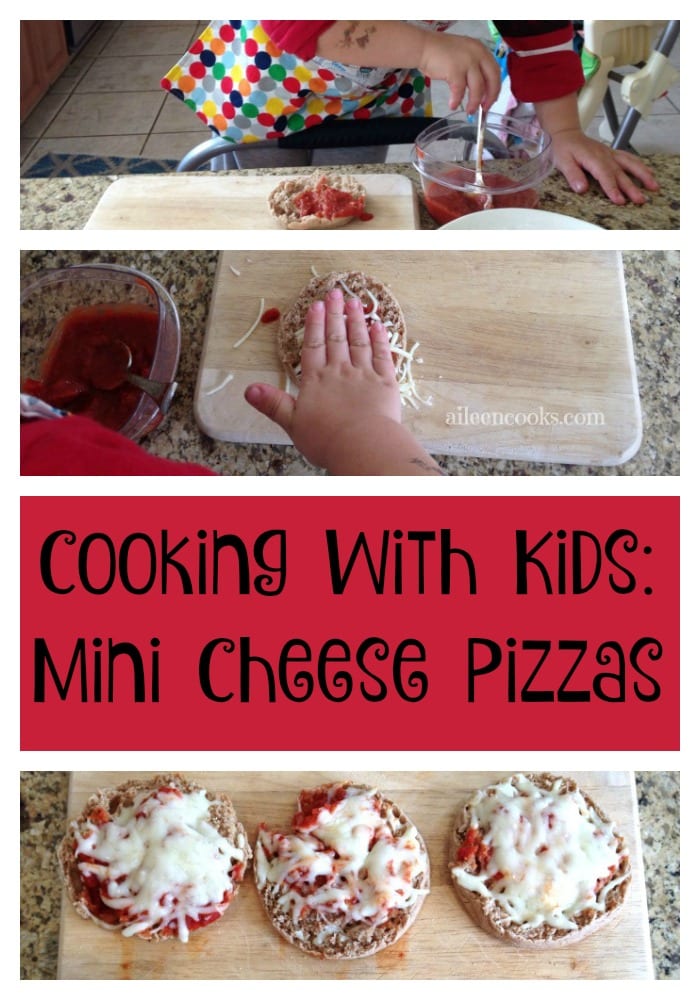 What do you like to make with your child?
OTHER POSTS IN THIS SERIES:
Cooking With Kids: White Chocolate Bark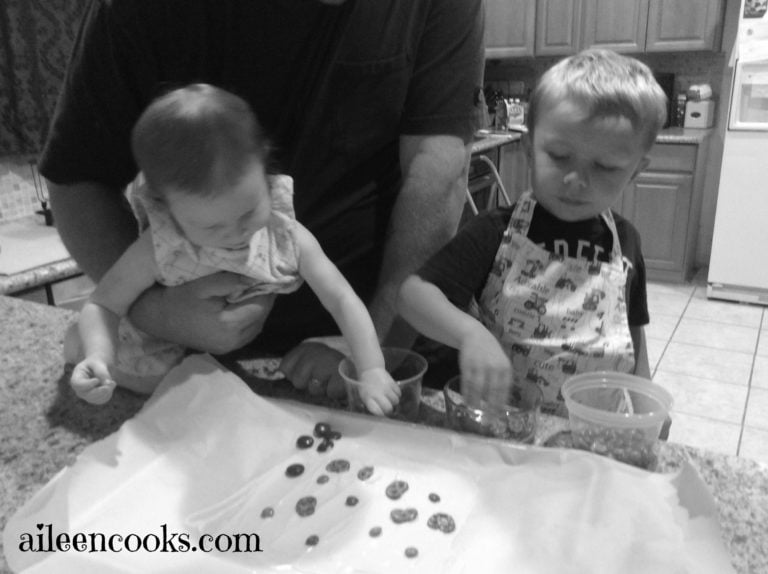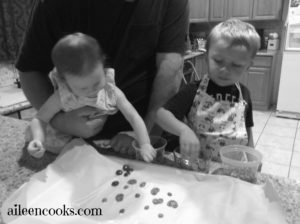 Cooking With Kids: Eggs in a Basket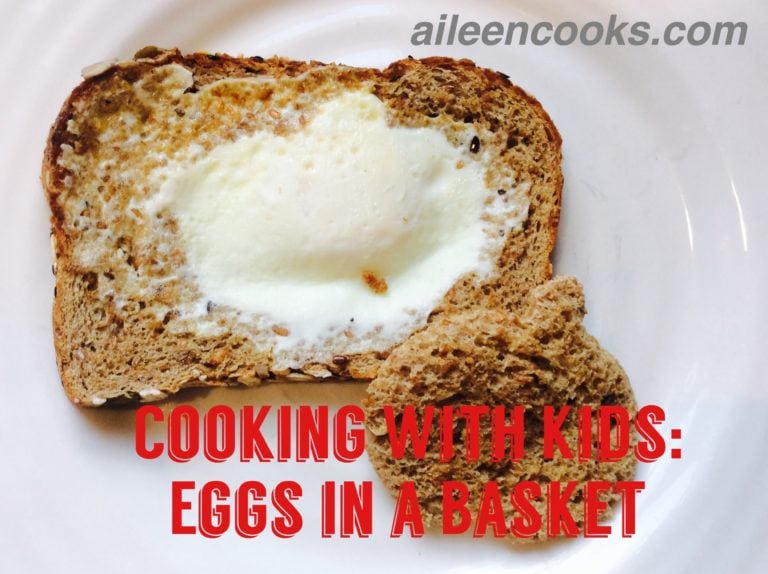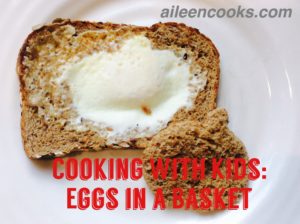 Cooking With Kids: Making Popcorn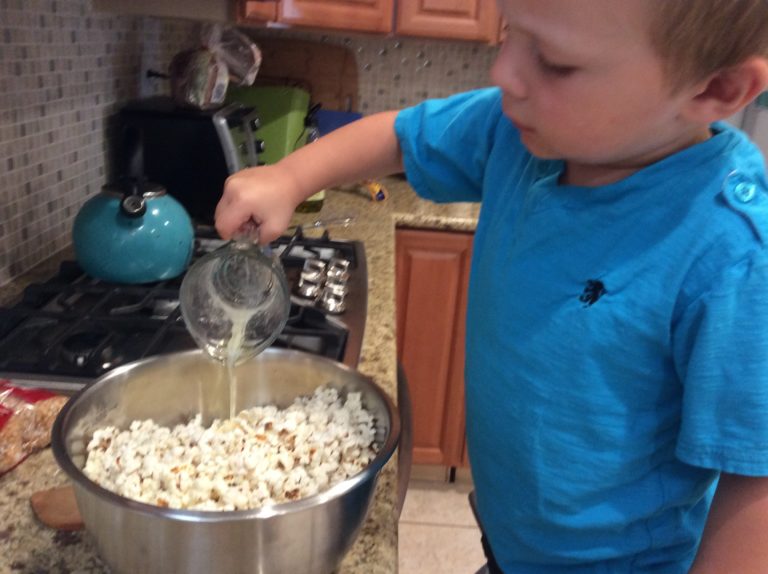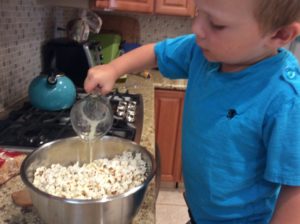 How to Cook With Your Kids (and Enjoy It)