Slow Cooker Chicken Noodle Soup Recipe
I love a good bowl of chicken noodle soup and this one does not disappoint. This soup is perfect when you're feeling under the weather or just want something to warm you up on a cool day.
Making chicken noodle soup in the slow cooker is such a time saver. It really intensifies the flavors and is incredibly convenient. This chicken noodle soup does have a bit of a kick – perfect for those sick days when you need to clear your sinuses. If you're not a huge fan of spice, just cut back on the black pepper a bit.
Start with the chicken stock and veggies.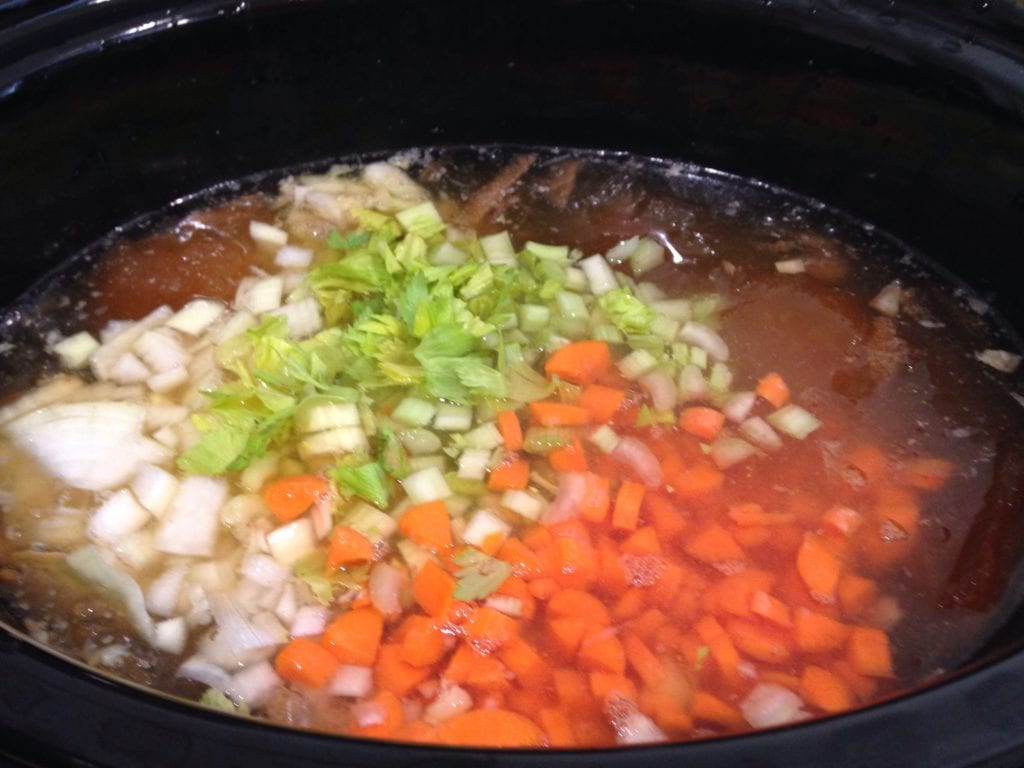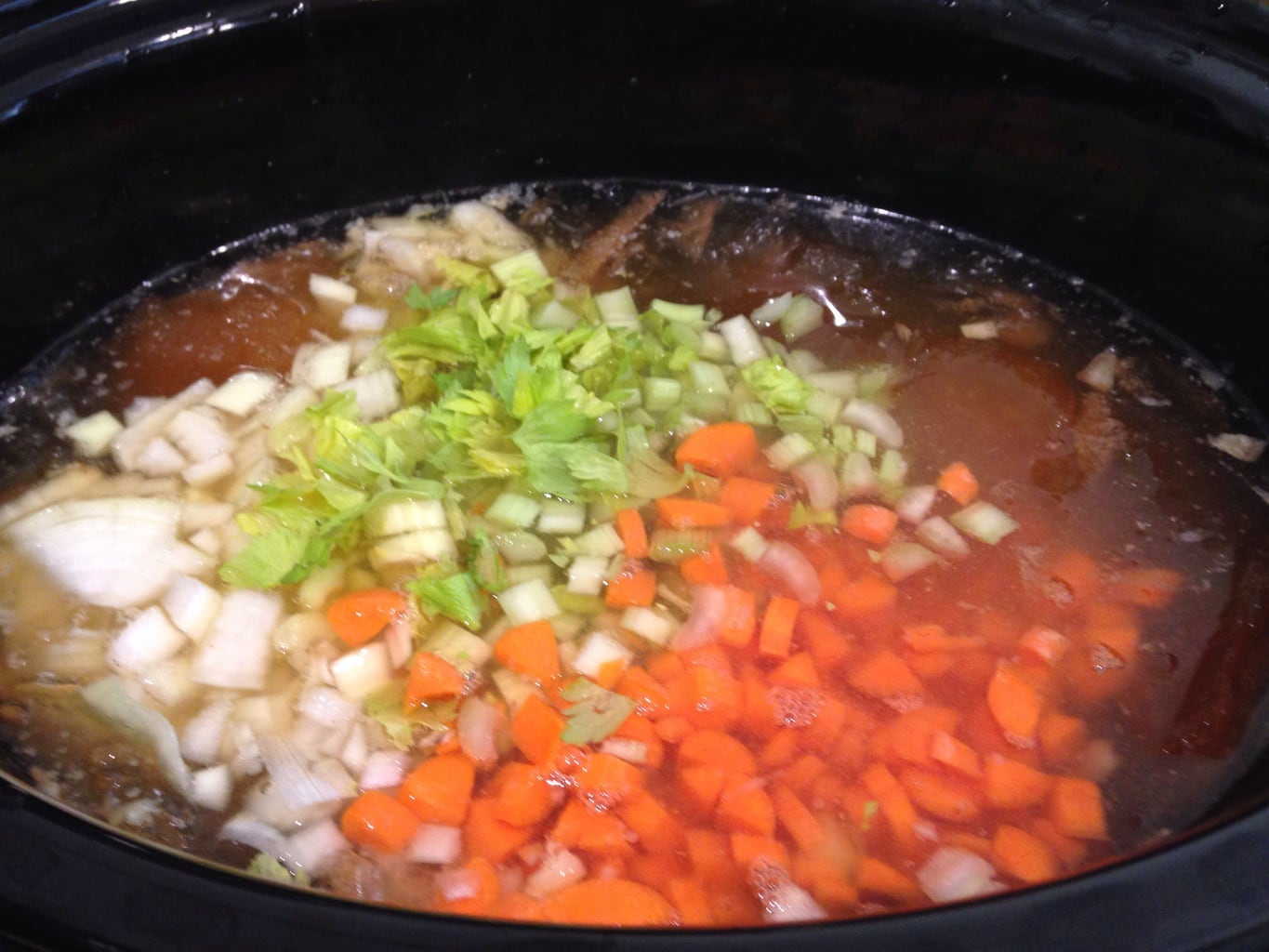 Next, add the spices. So many spices. So good!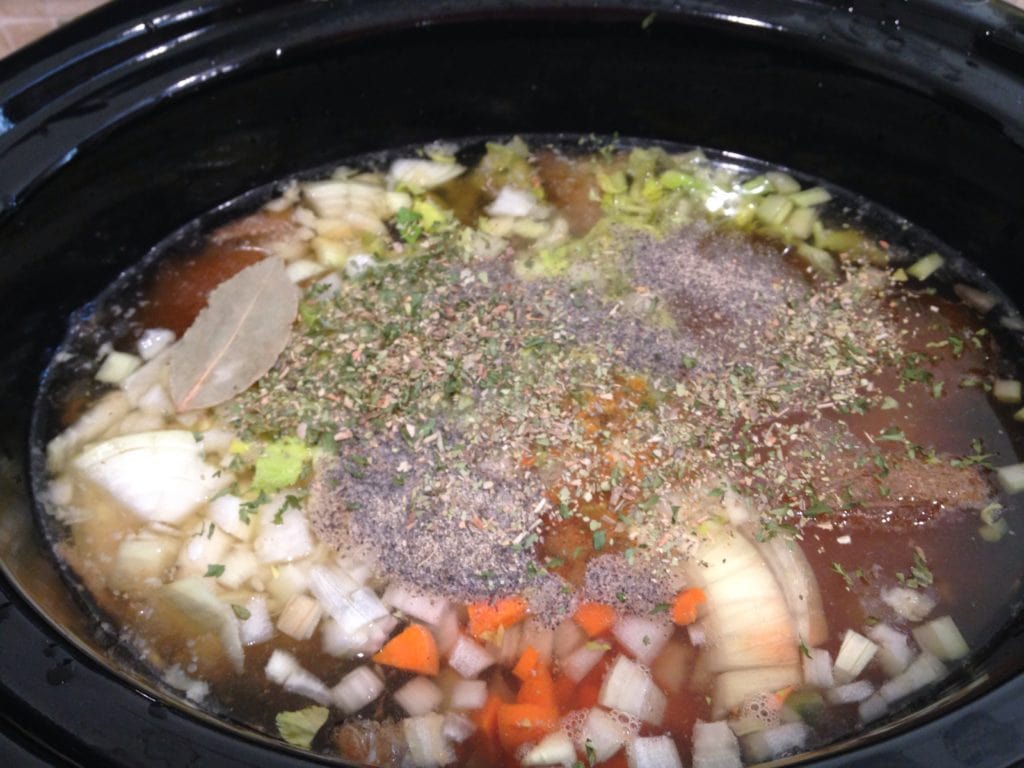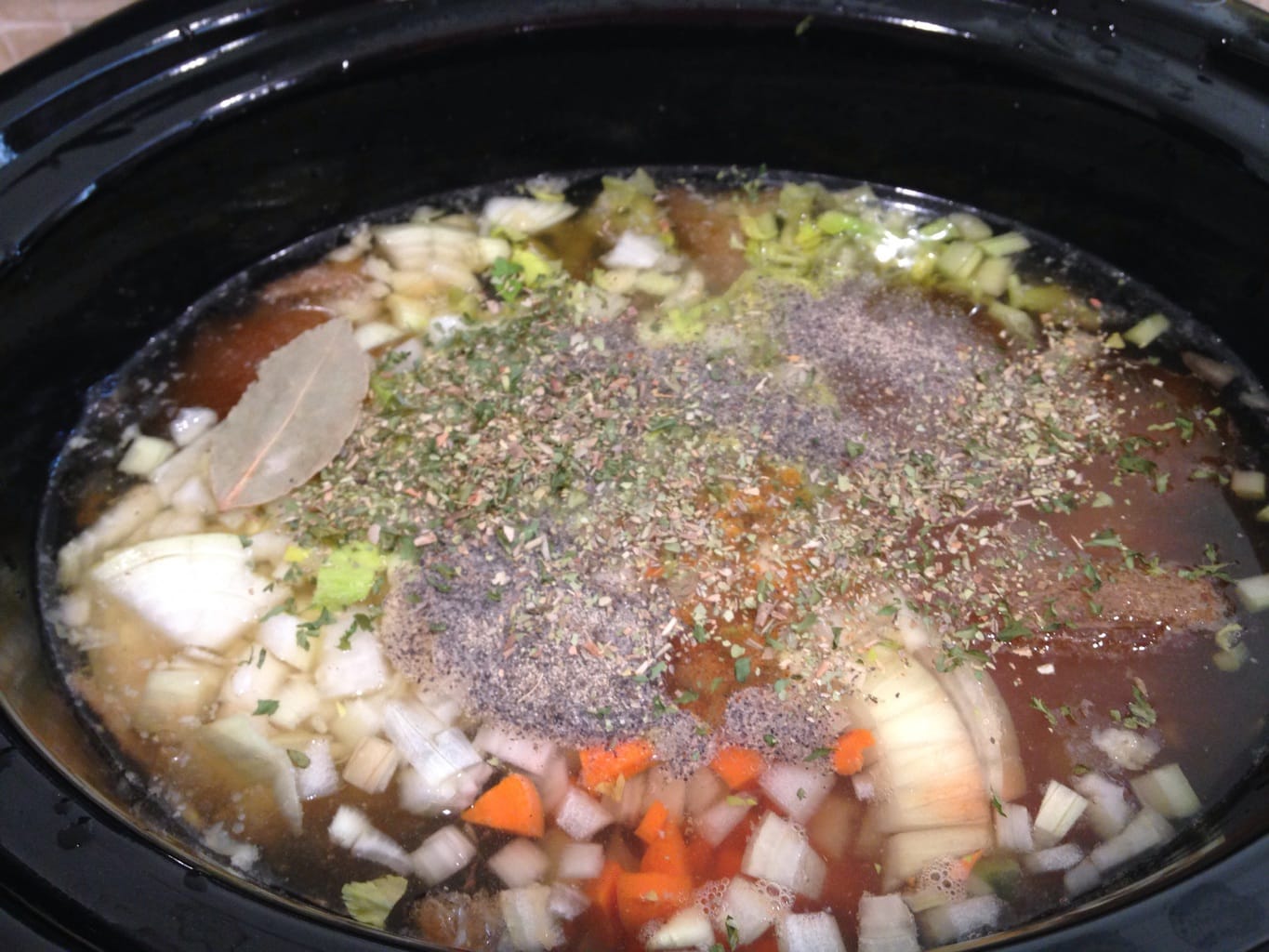 Don't forget the chicken. I used leftover chicken from a whole chicken roasted in my crockpot.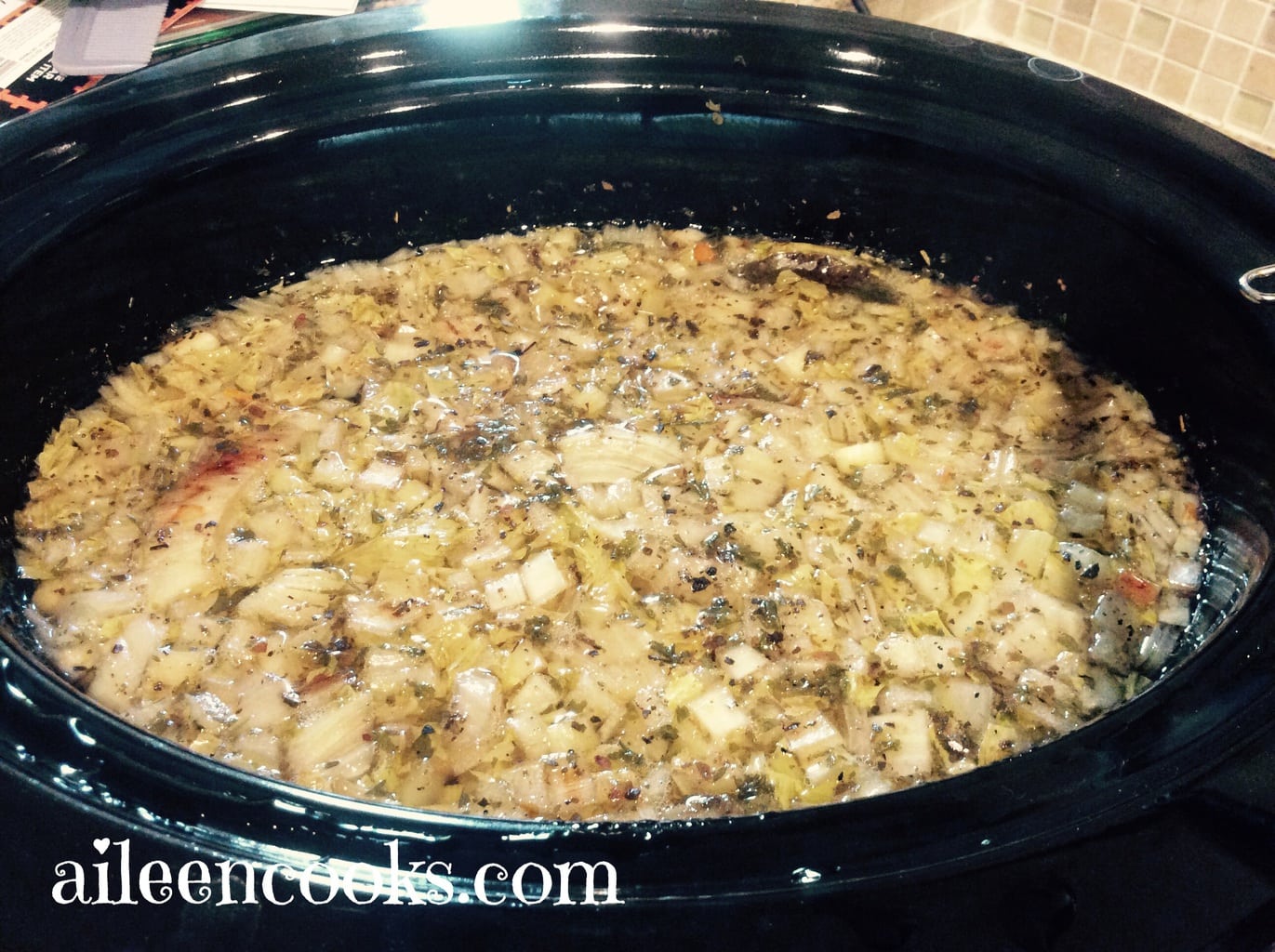 Set it on low and let it simmer all day (or overnight if you want soup for lunches). Add the noodles at the end. Egg noodles cook quite quickly, so I have found throwing them in and serving the soup a few minutes later is plenty of time for the noodles to cook. This soup is perfect served with a big hunk of french bread or cheesy garlic bread. If you want to freeze this soup, I like to freeze it in jars (with about 1 inch of headspace) – enough for individual servings.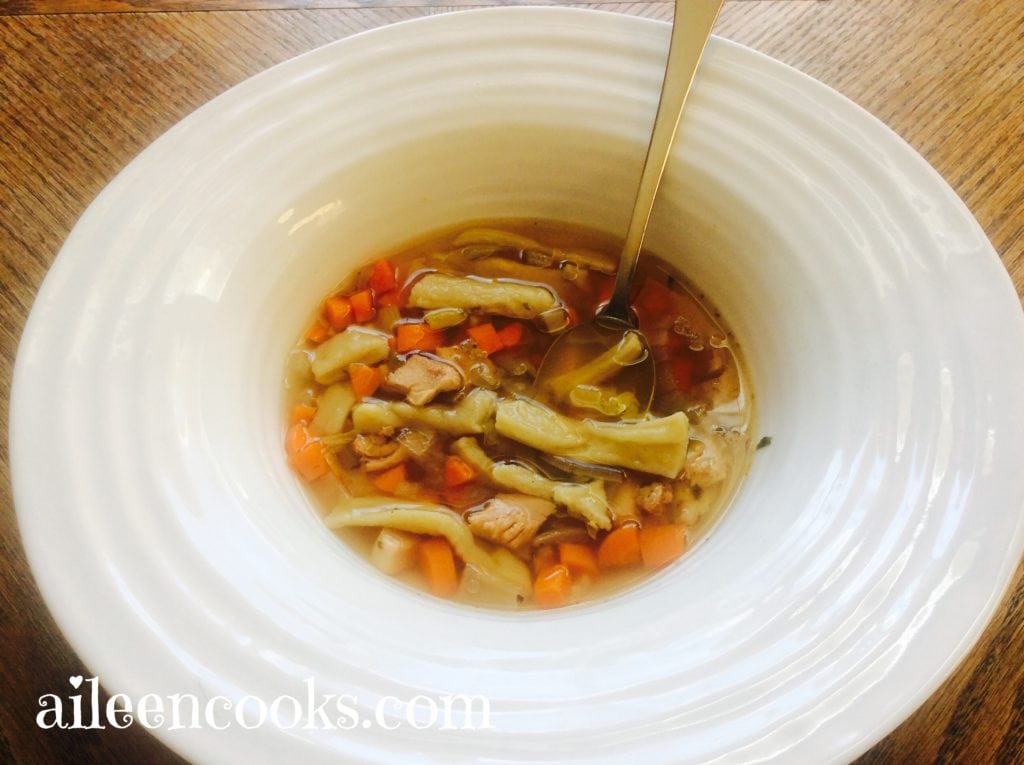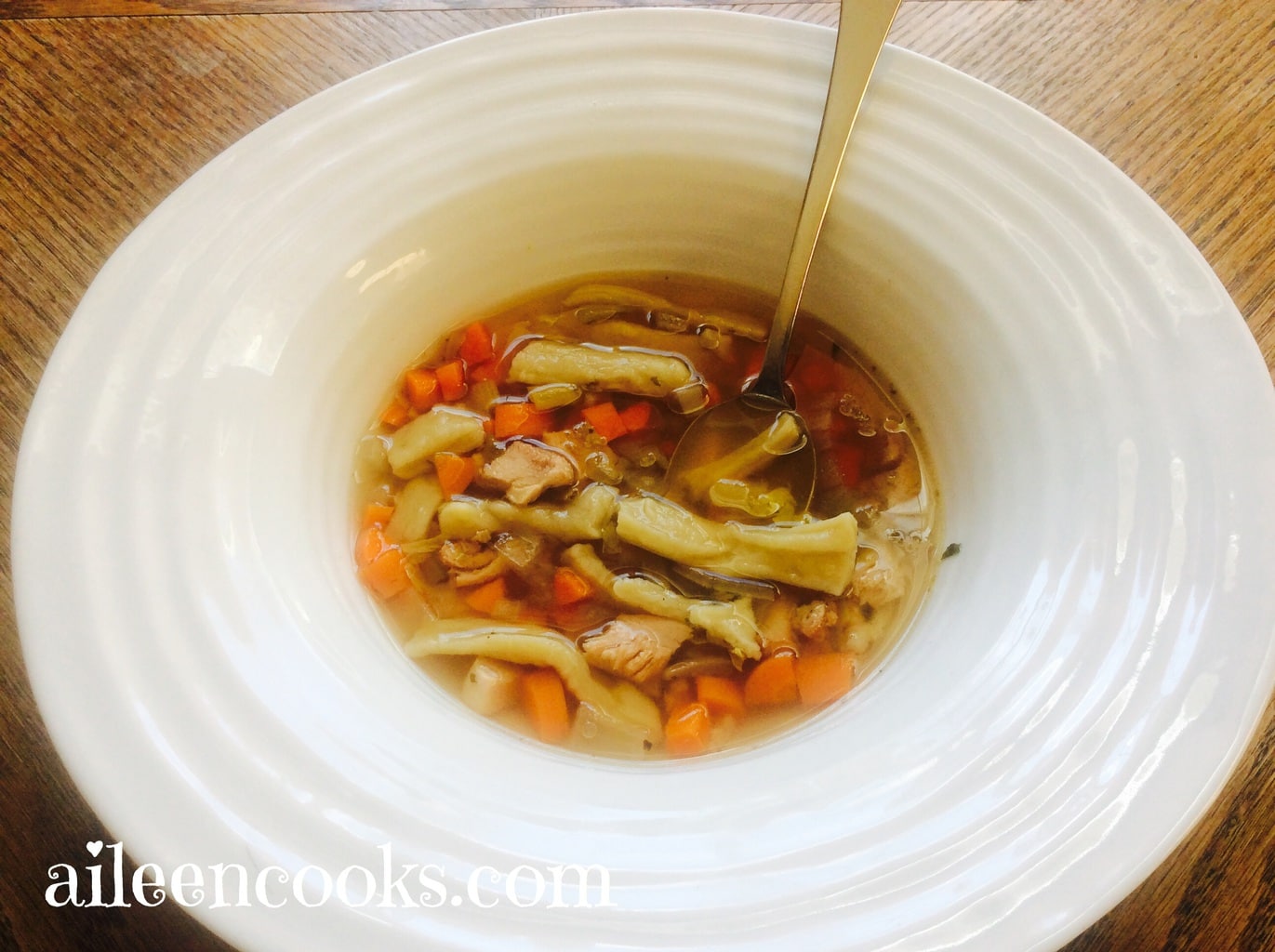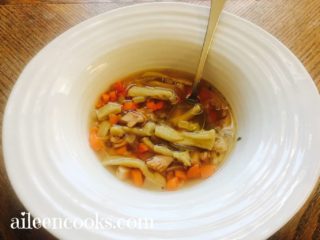 Yield: 6
Slow Cooker Chicken Noodle Soup
Prep Time: 15 minutes

Cook Time: 6 hours

Total Time: 6 hours 15 minutes

Warm up with this delicious recipe for slow cooker chicken noodle soup.
Ingredients
5 cups water
4 cups low-sodium chicken stock
1 cup cooked chicken, cubed
4 medium carrots, diced
3 celery stalks with leaves, diced
1 yellow onion, diced
2 tsp salt
1 tsp black pepper
1 tsp dried parsley
1 tsp dried oregano
1/8 tsp cayenne pepper
1 bay leaf
1 package egg noodle
Instructions
In a crock pot or slow cooker, mix together stock and water.
Mix in the chicken, carrot, celery, onion, spices, and dried herbs.
Cook on low for 6-8 hours.
Mix in the egg noodles and allow to cook for 5 minutes prior to serving.
Nutrition Information
Amount Per Serving

Calories 225

Nutrition information is an estimate.

How do you like to make chicken noodle soup?

Let's Connect! Mailing List // Facebook // Pinterest