The Great Gatsby Themed Bridal Shower
As an Amazon Associate I earn from qualifying purchases.
This post on the great gatsby themed bridal shower contains affiliate links.
This roaring 20s inspired wedding shower was dreamt up by my sister-in-law (the bride). We pinned our hearts out on Pinterest and then my mother-in-law and I got to work trying to recreate the shower of her dreams. My dear sweet sister was also a huge help. I wouldn't have had the whole house decorated and my sanity in check if it weren't for her and my husband (who wrangled the kids).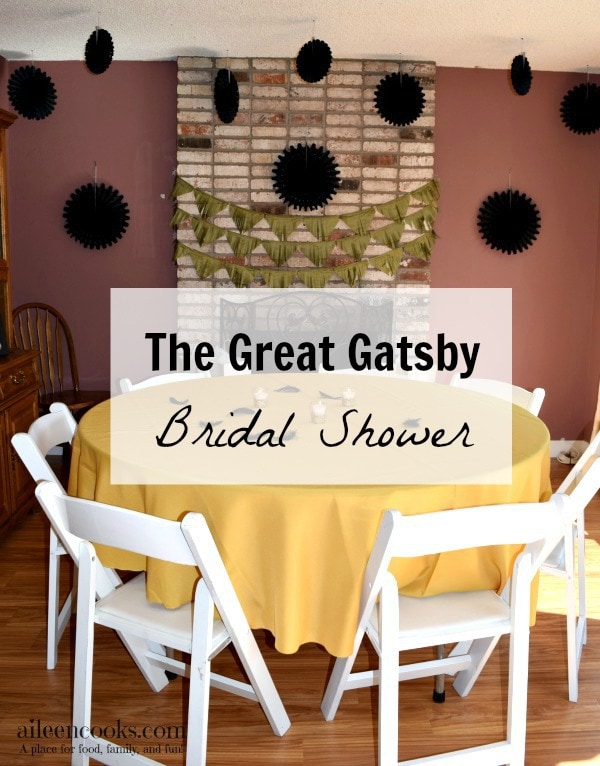 We started with black, gold, and pink decorations. I love paper fans and pom-poms, they make it feel like a party. The paper wear we used was gold and art deco print.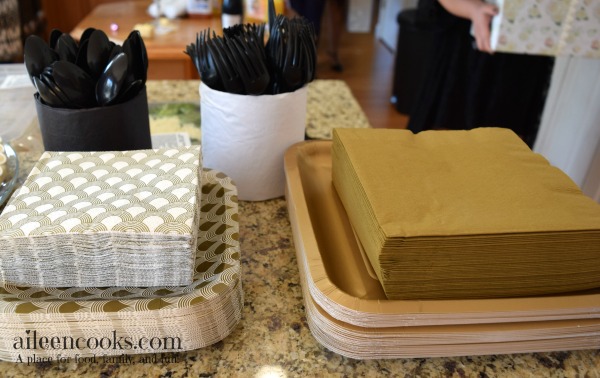 Since The Great Gatsby is all about glitz and glamour, we added in martini classes filled with feaux pearls and feathers.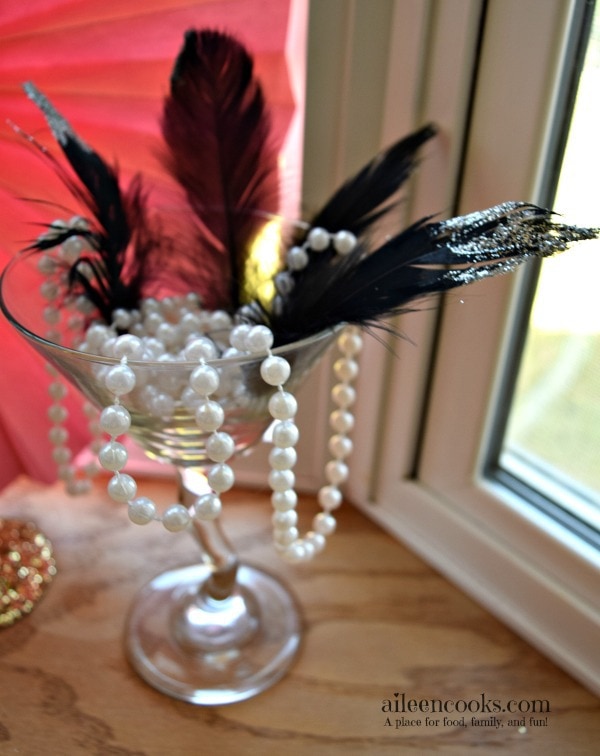 We also drenched as much as possible in glitter. The polka dots on the champagne flutes were made with gold glitter glue and the bottom of the candles and champagne flutes were made by spraying them with spray adhesive and dipping them in gold glitter.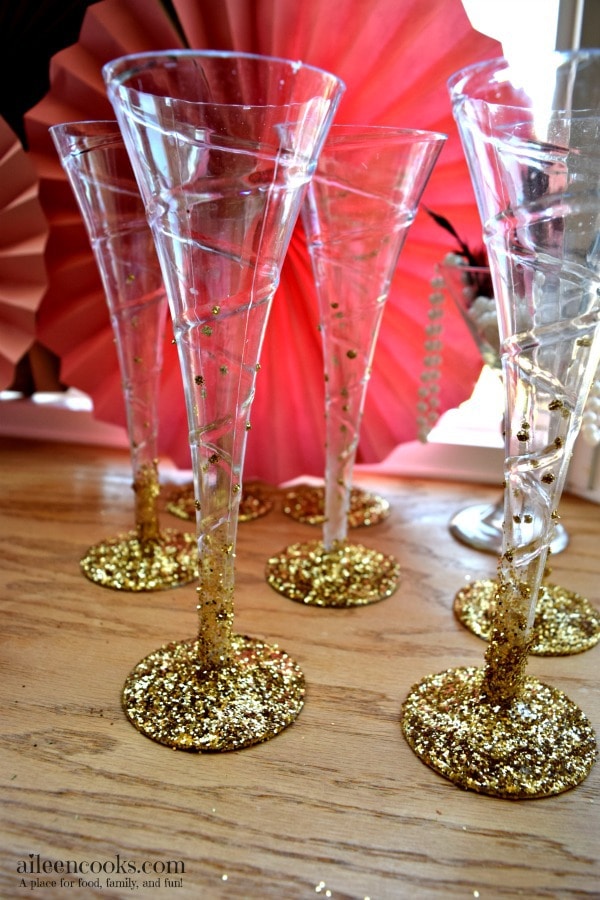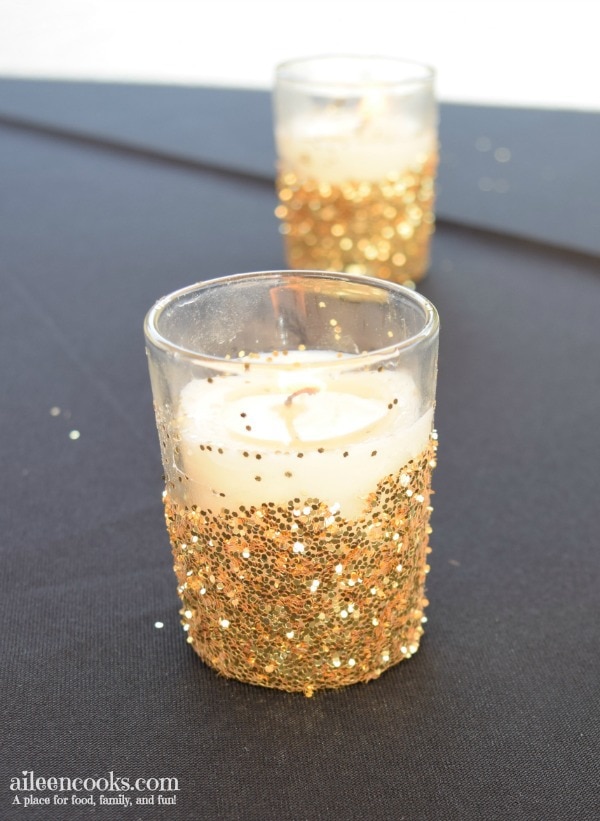 We stayed simple with the games. A "don't say" game, date ideas in a date jar, and a glass vase for the guests to sign. We used oil based sharpie on the vase, so once it's dry, the vase is ready to be used.
We used mini chalkboards (found at Michael's) to indicate the activities. These chalkboards are great because they are inexpensive and can be used again and again.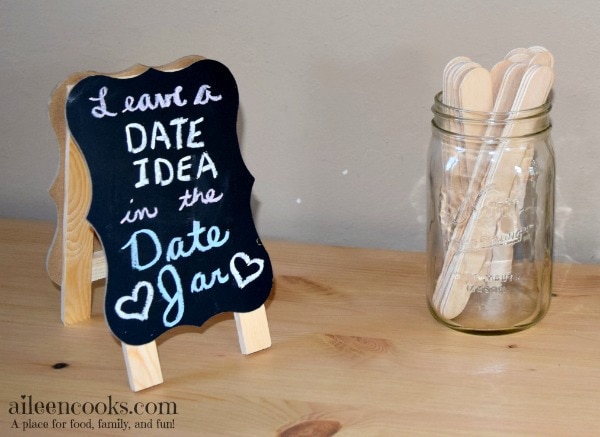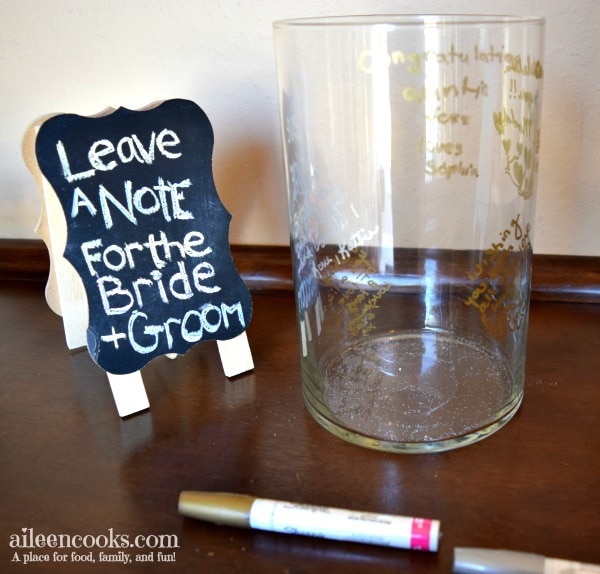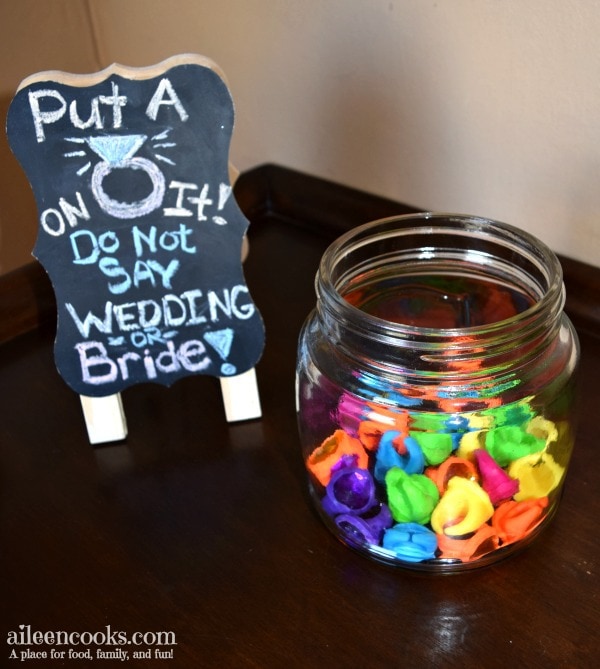 We had a mimosa bar with orange juice, strawberry lemonade, pineapple juice, and ruby red grapefruit juice. There was also bits of fruit added into the mimosas. Of course, I stayed dry because I am expecting baby number 3.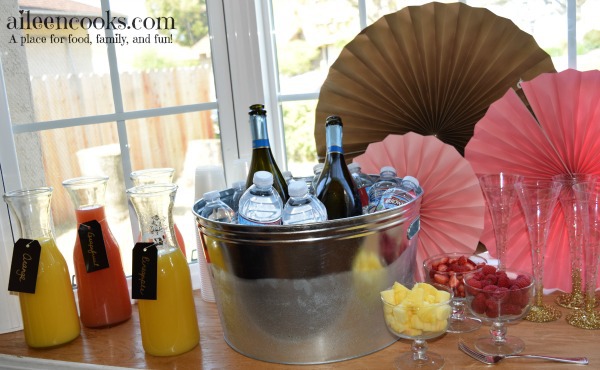 To stay in-line with the champagne brunch, we served fruit kebobs, yogurt parfait, Cesar salad, chicken wraps, donuts, mini apple turnovers, and french toast sticks dipped in pure maple syrup (we used this french toast recipe).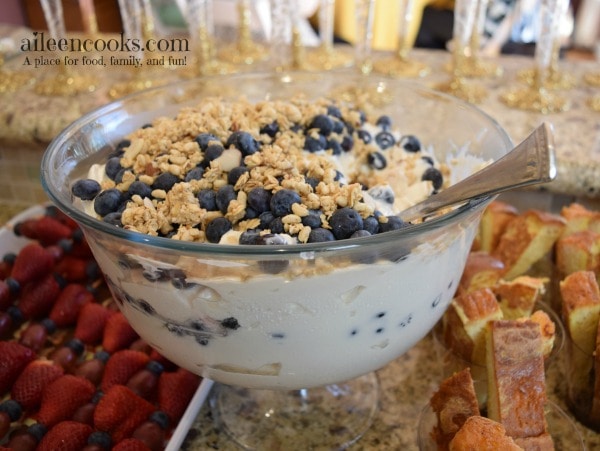 You can find tons of ideas on this list of brunch recipes, too.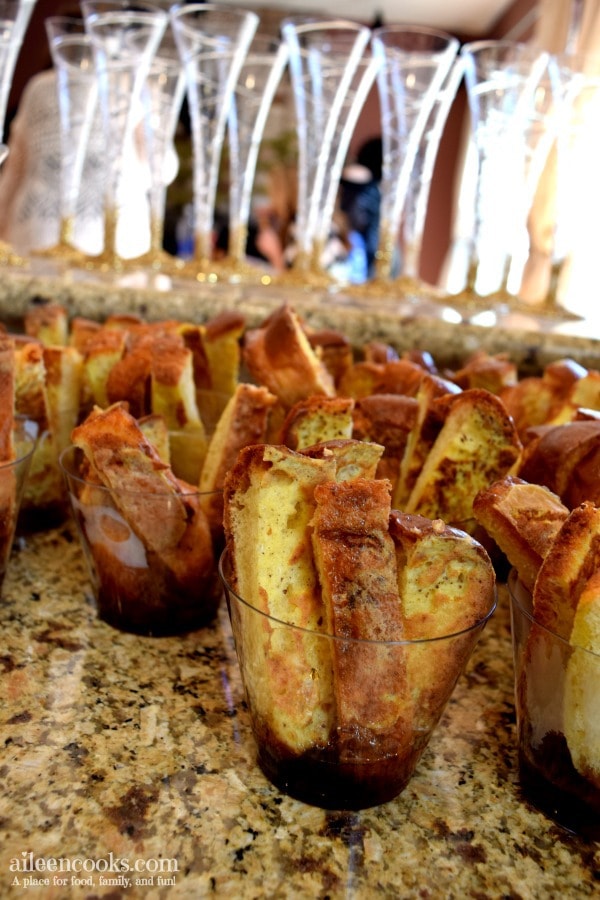 Music from the 20s played in the background thanks to spotify and most of our guests played along and dressed up in their best flapper gowns, pearls, feathers, gloves, and glitter.
All of the guests went home with EOS Lip Balm (courtesy of the bride).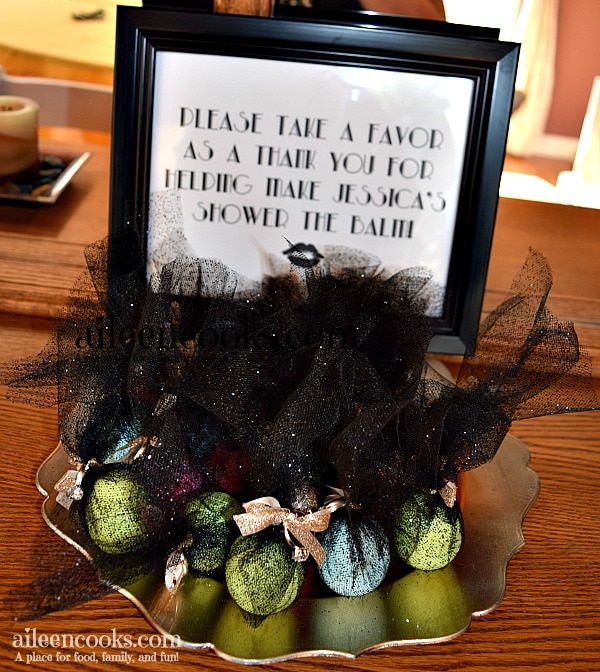 We had a lot of fun!