Kindness Connection Boxes
Teach your kids to spread a kindness with Kits of Kindness. They are a subscription box focused on spreading kindness through handmade gifts made with love. Thank you to The Kindness Connection for sending us samples to facilitate this review.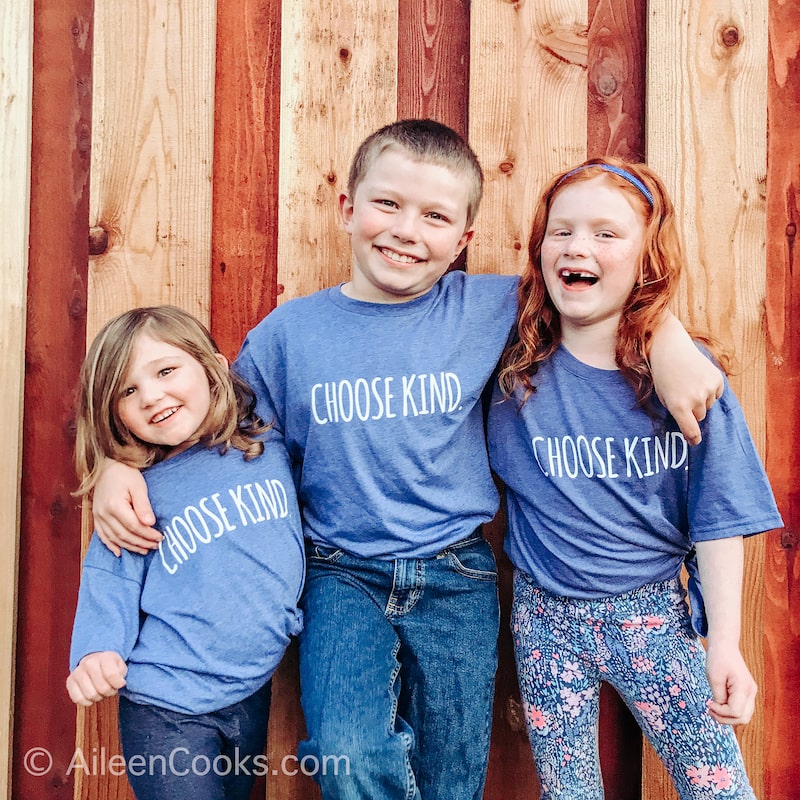 Welcome back to another week of Subscription Box Sunday! Every week, we review a different subscription box for you to help you decide which box will be best for your family! Make sure to follow us on Instagram and subscribe to our newsletter, so you never miss a week of Subscription Box Sunday.
This week's subscription box is the Kits of Kindness from The Kindness Connection. We are showcasing projects from three different boxes in this post. Two are for ages 4+ and one is for ages 8+.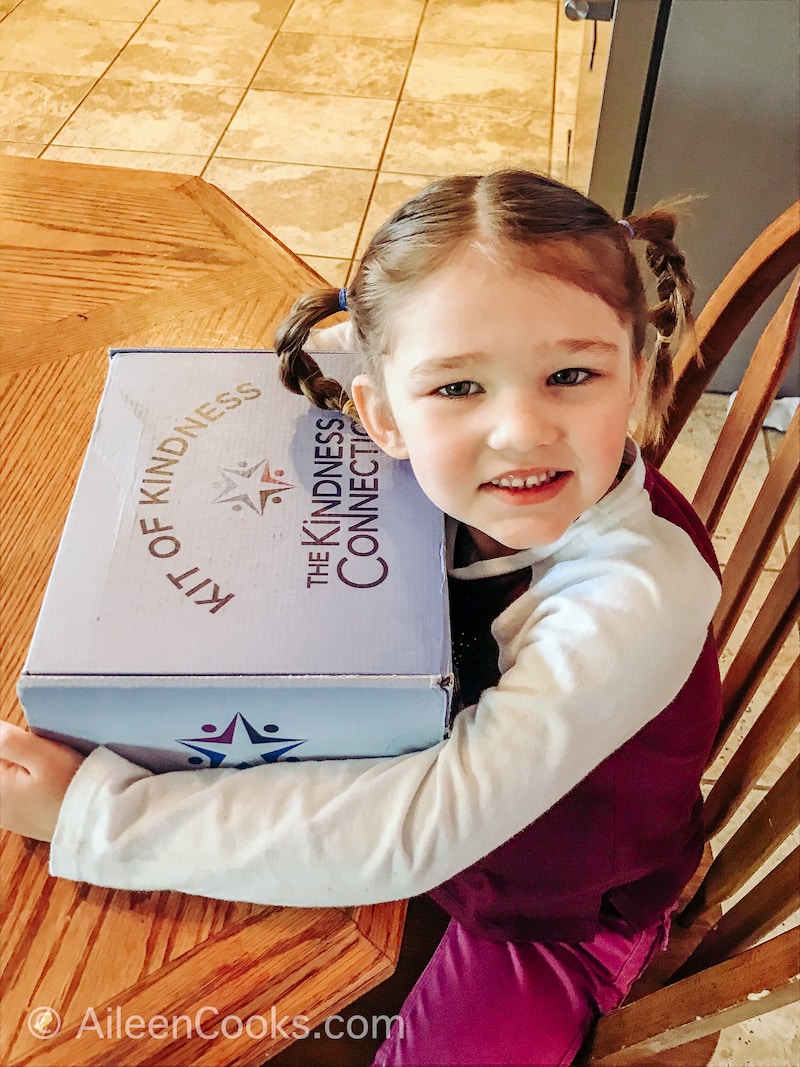 PAST SUBSCRIPTION BOX SUNDAY POSTS: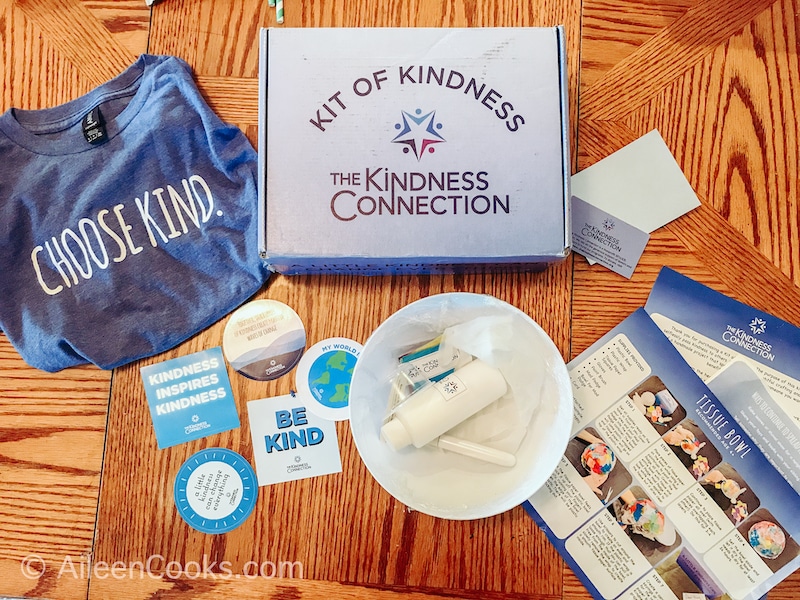 ABOUT THE KINDNESS CONNECTION
The Kindness Connection started as a vision of a small group of parents who wanted to find meaningful age-appropriate volunteer projects to do with their children. Armed with the belief that young children have as much to give and learn from community service as older children, The Kindness Connection was born.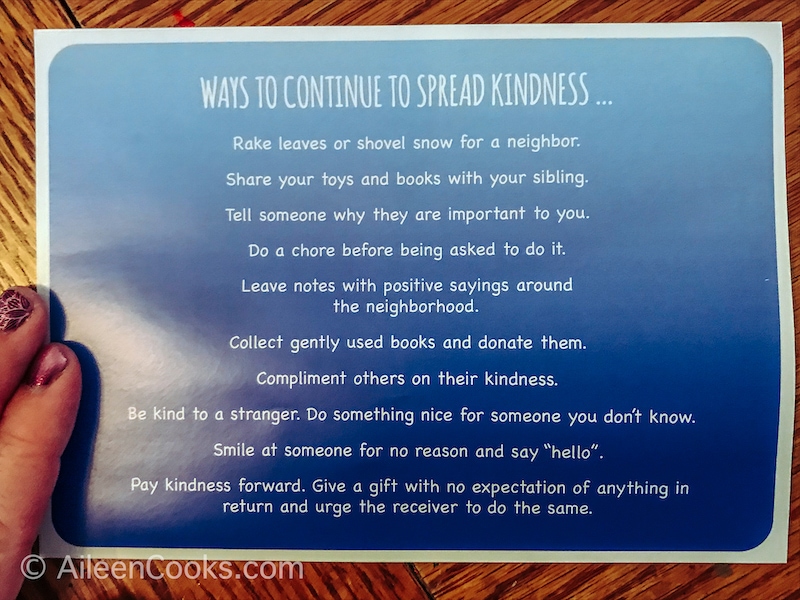 Since 2006, The Kindness Connection has reached over 50,000 youth volunteers through 75 schools and organizations, and delivered over 60,000 handmade projects to 40 nonprofits around the world. Source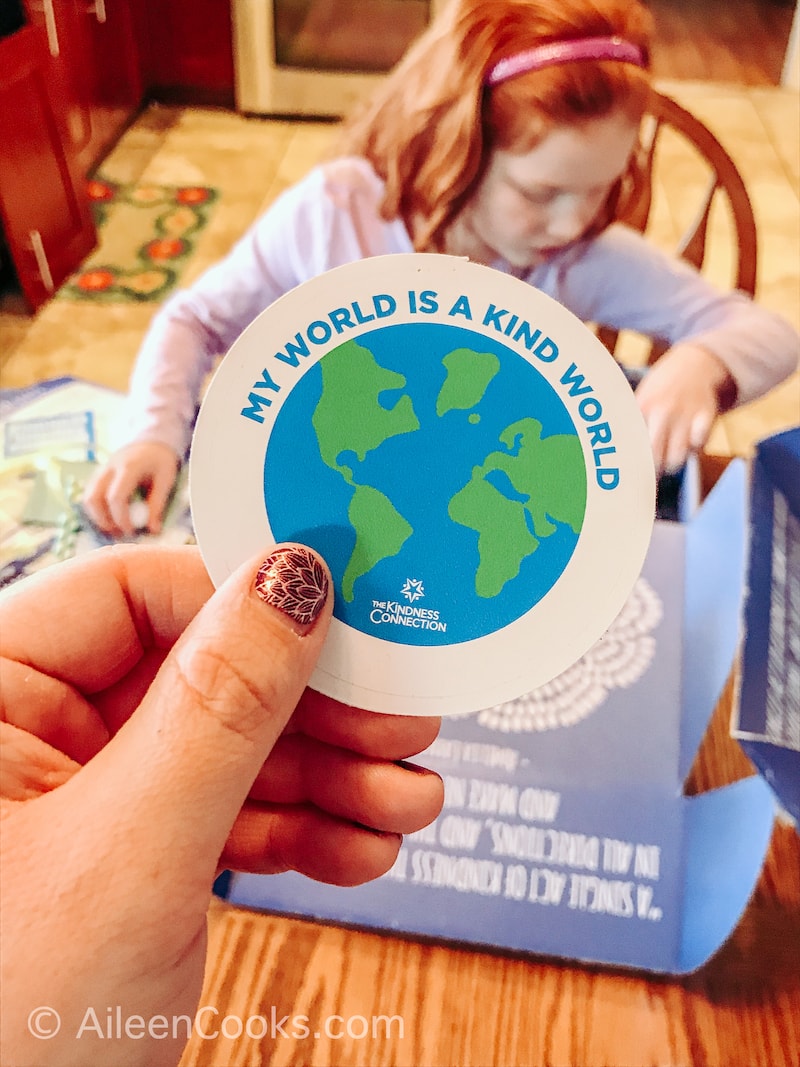 THE MONTHLY KINDNESS KIT FOR KIDS
The Kindness Kit is focused on encouraging kids to spread kindness through homemade gifts and other acts of kindness. Every kit comes with a fun and age appropriate project, along with additional ideas for spreading kindness. It's a great way to introduce and encourage this concept to young kids and continue to work on acts of kindness with older kids.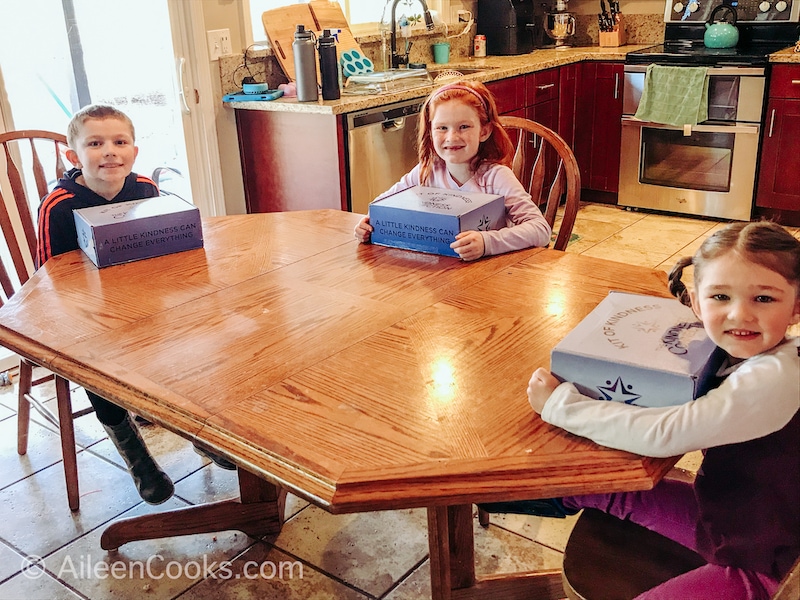 WHAT COMES IN A KINDNESS KIT?
Project instructions with pictures (video instructions are also available)
All supplies needed to complete the project
Kindness Stickers
A blank card to complete
More ideas for spreading kindness
Choose Kind T-Shirt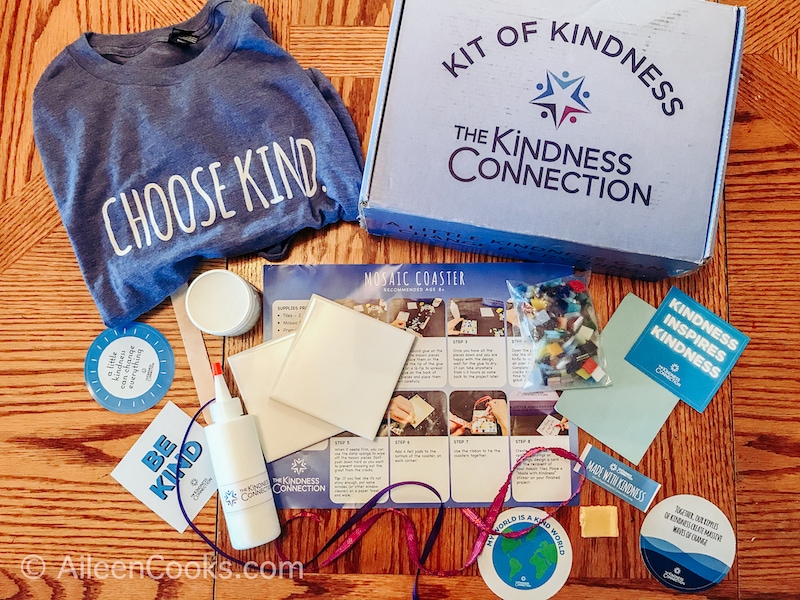 KITS OF KINDNESS REVIEW
I completed the Kits of Kindness with my 4, 6, and 8 year old children. My 4 and 6 year old kids completed the tier 2 projects and my 8 year old made a tier 1 project. After we ordered the kits, they arrived quickly, in just a few days.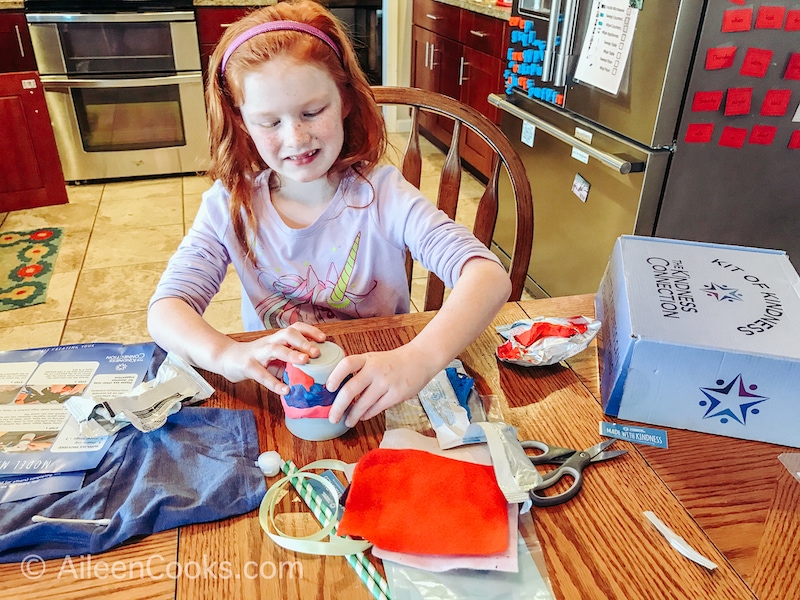 The instructions were easy to follow and the pictures made it much easier for my non-readers to understand how to make the craft on their own. I did need to help my four-year-old with most of the steps but my 6 year old was able to do it with minimal help. My 8 year old completed the entire project by himself.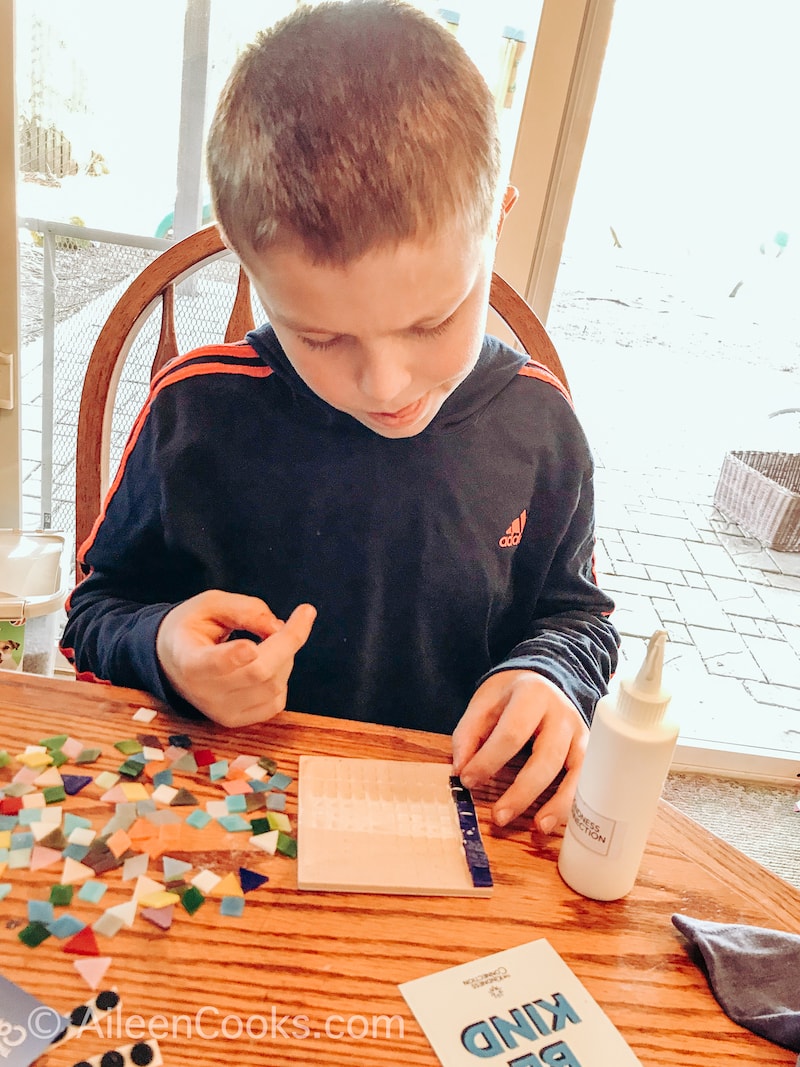 The gifts my kids made were Tissue Bowl, Model Magic Vase, and Mosaic Coasters. We completed all of the projects over two days as drying times was required.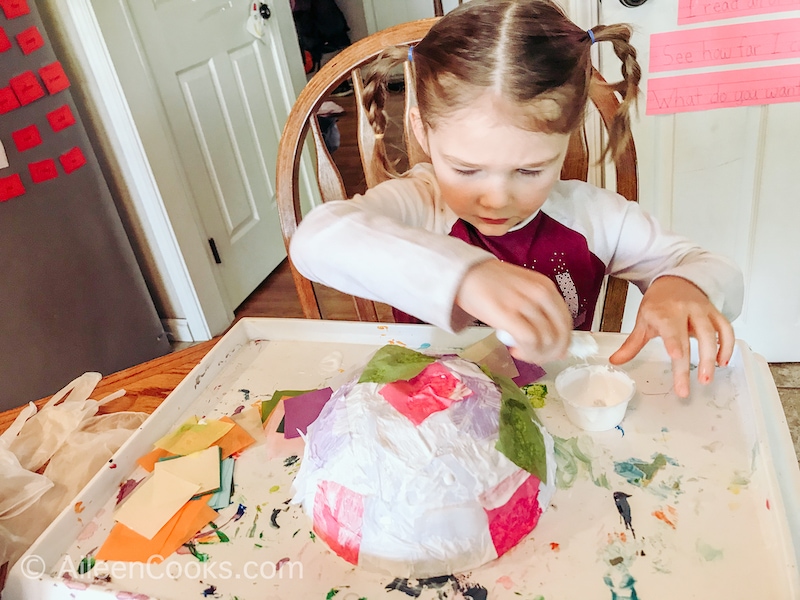 All three of my kiddos enjoyed these projects. I liked that the projects were varied and used fun crafting material. It was a wonderful way to discuss ways to spread kindness and how it makes others feel.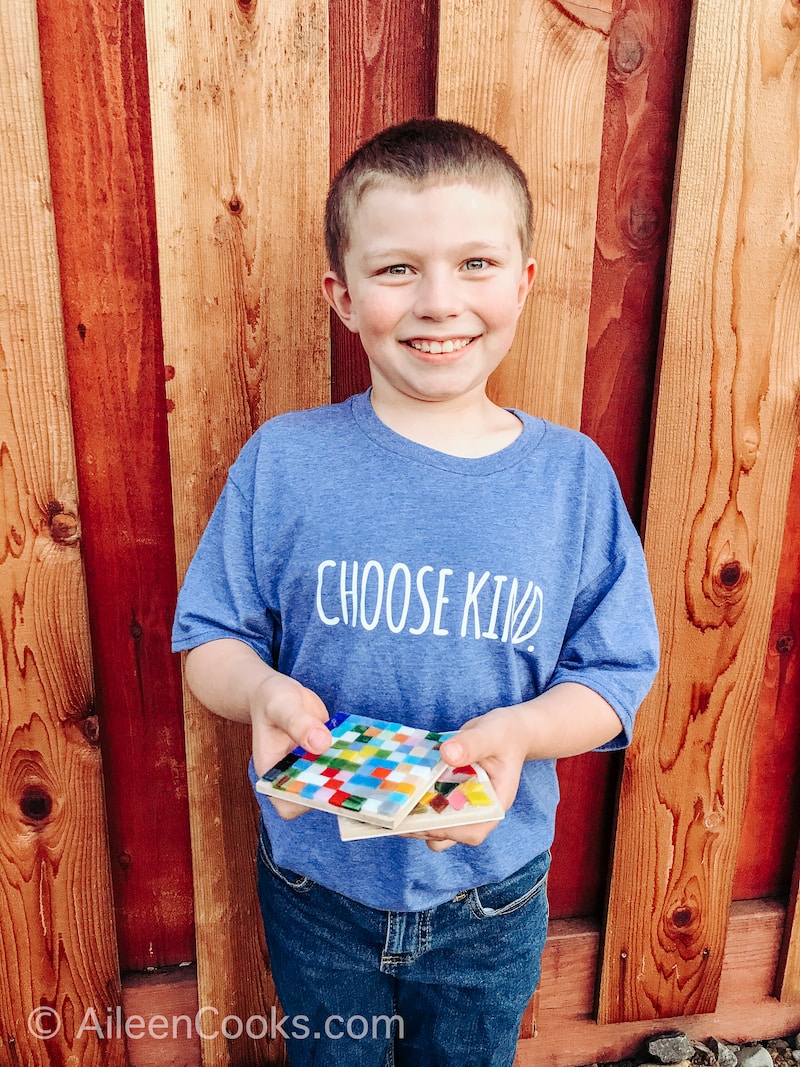 My favorite project was the mosaic coasters, although I did love them all.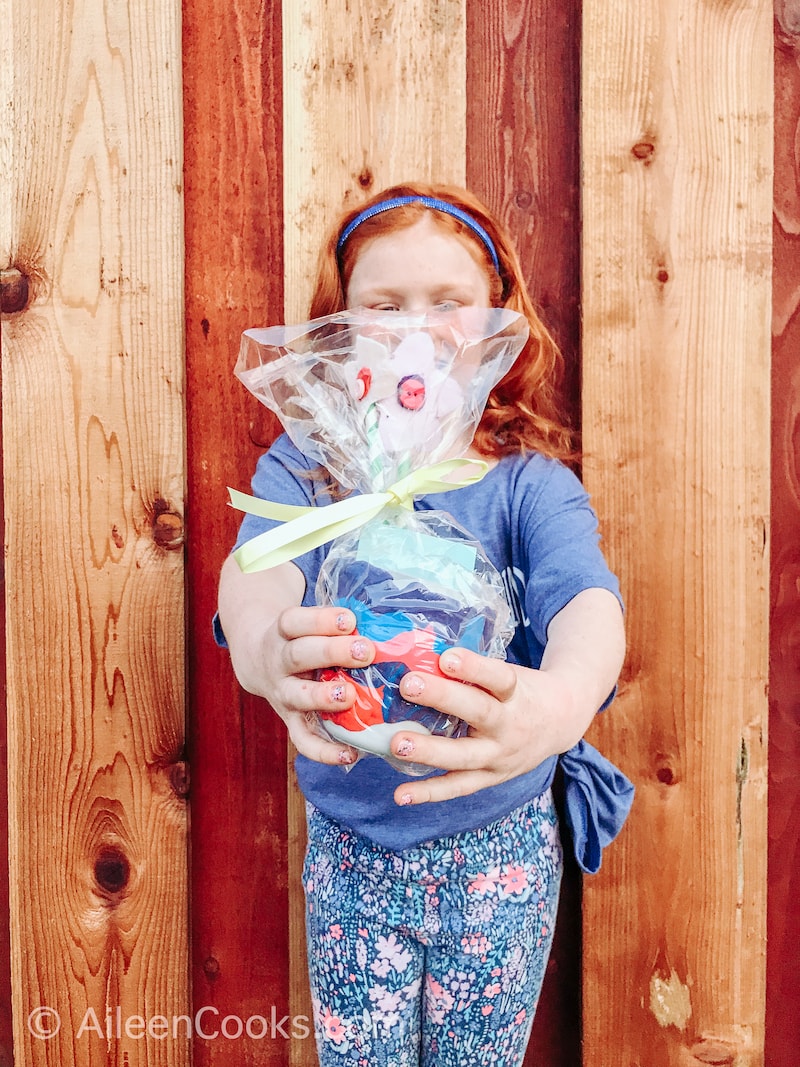 The Kindness Connection's Kits of Kindness are such a breath of fresh air. I have fallen in love with subscription boxes this past 6 months as I have shared my Subscription Box Sunday series with all of you. This kit is wonderful and different, yet it's still something my crafty kids enjoyed and were excited about.

HOW MUCH DOES KITS OF KINDNESS COST?
At the time of publication, Tier 2 (ages 4+) were $22 plus shipping and Tier 1 (ages 8+) were $26 plus shipping. The Kindness Connection also offers group rates, multi-month subscriptions, and the option to donate a kit.
Kits of Kindness Coupon Code
Use code AILEENCOOKS for 10% off your order.