I have something special for you today. They are super moist, perfectly sweet, chocolaty and gooey when warm – they are seriously the best chocolate muffins. I am not kidding. They taste like Costco double chocolate muffins. But better, because they don't have any added preservatives or extra processed crap in them. They are homemade and even have whole wheat flour – but they are still amazingly delicious.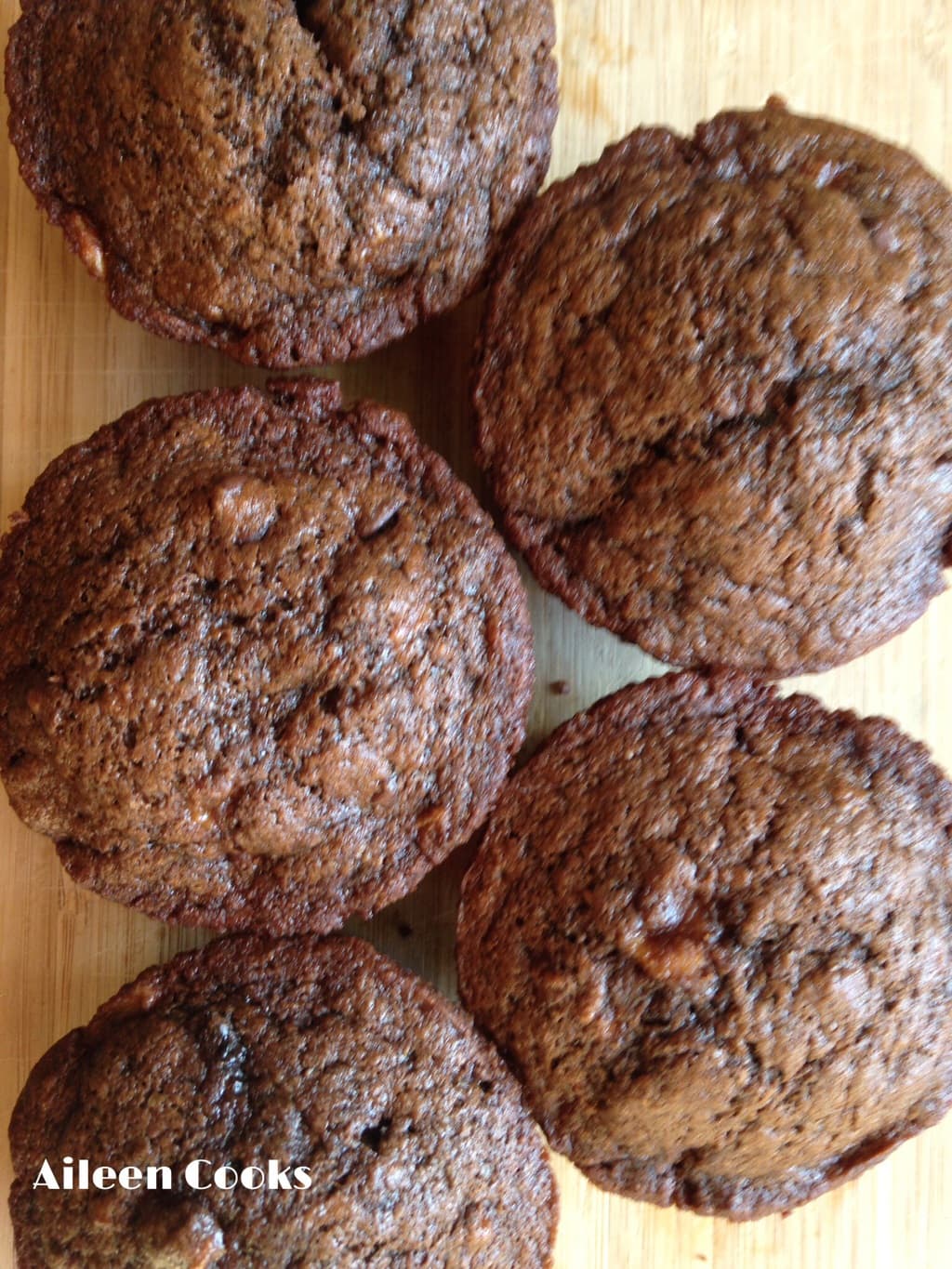 You can even skip the whole wheat part and use all-purpose flour if you wanted to. I just prefer using white whole wheat flour in muffins, because it makes me feel less guilty about calling them breakfast. And then I can have seconds, right?
These muffins come out of the oven perfectly bouncy on top and soft and the chocolate chips are all melty. MMM, I think I might have another one right now. Just try them and you'll see.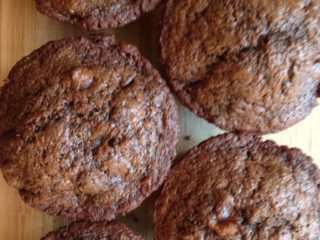 Yield:

15
The Best Double Chocolate Muffins
Our favorite double chocolate muffin recipe made with a banana bread muffin base.
Ingredients
1 1/2  cups white whole wheat flour
1/2 cup cocoa powder
1 tsp baking soda
1/2 tsp baking powder
1/2 tsp salt
3/4 cup granulated sugar
1/2 cup coconut oil, melted and cooled
2 eggs
2 tsp pure vanilla extract
3 large bananas, mashed
1/2 cup semi-sweet chocolate chips
Instructions
Preheat your oven to 325 degrees and lightly grease a muffin pan.
In a medium bowl, whisk together the flour, baking soda, baking powder, and salt.
In the bowl of a stand mixer or a large bowl, cream together the coconut oil and granulated sugar. Add the eggs and vanilla, beating after each addition. Once fully combined, add the flour mixture 1/3 at a time. Once the flour is fully incorporated, fold in the banana and chocolate chips.
Using an ice cream scoop, scoop the muffin mix into the muffin tin, filling them 3/4 of the way full. Bake at 325 degrees for 25 minutes, until a toothpick poked in the center of the muffin comes out clean.
Nutrition Information
Amount Per Serving
Calories

185
Nutrition information is an estimate.
Aileen