Easy Pumpkin Chocolate Chip Muffins
As an Amazon Associate I earn from qualifying purchases.
This post is sponsored by Nestle. All opinions are my own.
Do you ever feel like the hot mess mom? I know I do. I have felt like that A LOT since becoming pregnant with Allison (and since she has been born). I feel like my children and I are a spectacle wherever we go. Like people are staring at me and their ears perk up if I get stern with one of them while out and about. I know it's probably all in my head…
Please tell me I'm not the only one who feels like the hot mess mom????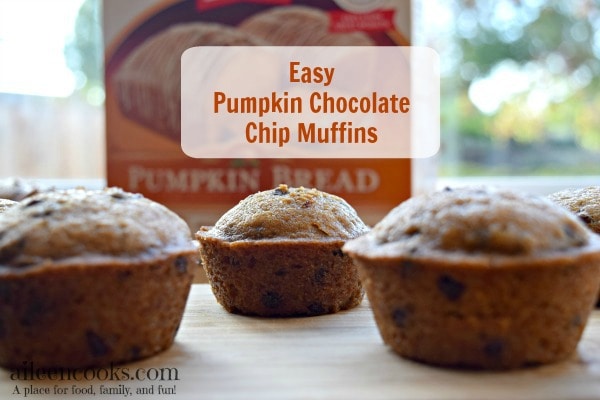 If you follow my blog, you might think I have it all together with dinner made from scratch each night and promptly served at 5. That's not always the case. I love cooking and baking, but this season in my life means I have less time. And energy.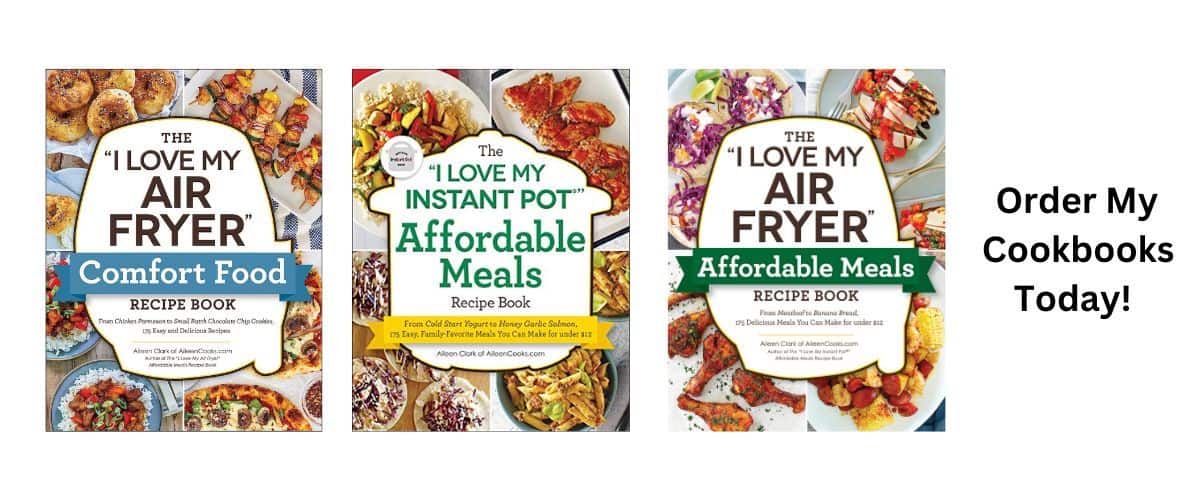 Enter these easy pumpkin chocolate chip muffins. They're moist and flavorful with just the right amount of sweetness. They make a great offering for play dates (which is what I did with the first dozen) and also freeze well so you can pull a few out at a time and thaw in the microwave for 60 seconds. They make a quick and easy breakfast when paired with a piece of fruit or cheese stick. If you're looking for a savory muffin, try this recipe for pumpkin cornbread muffins.
You may also like: Air Fryer Pumpkin Muffins (Just 2 Ingredients!)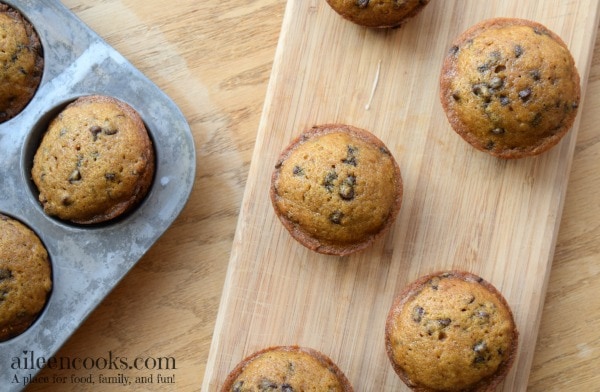 Do you know the best thing about these pumpkin chocolate chip muffins? It only took me 10 minutes of kitchen time to get 3 dozen muffins in the oven. That's right. I said 10 minutes and 3 dozen. I brought one dozen to a play date, left 1 dozen out for my family to eat throughout the week, and stuck 1 dozen in the freezer. (You know I love stocking my freezer!)
You may also like: Instant Pot Pumpkin Cheesecake or Pumpkin Monkey Bread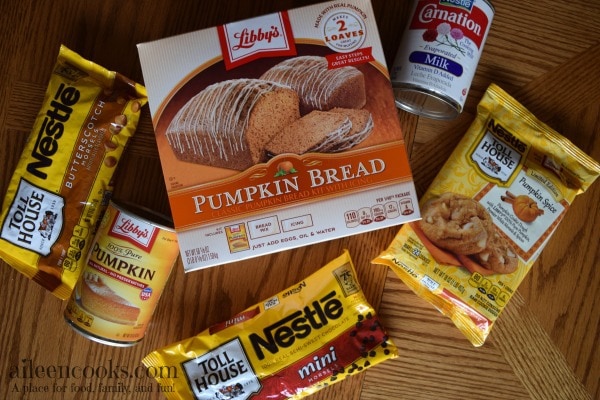 My secret? Libby's® Pumpkin Bread Kit and Nestle® Toll House® Semi-Sweet Chocolate Mini Morsels. Between the kit and the morsels, I was able to whip up a huge batch of pumpkin chocolate chip muffins in no time. I felt a little less like a hot mess and a little more like super mom.
Another easy pumpkin recipe I love is pumpkin dip.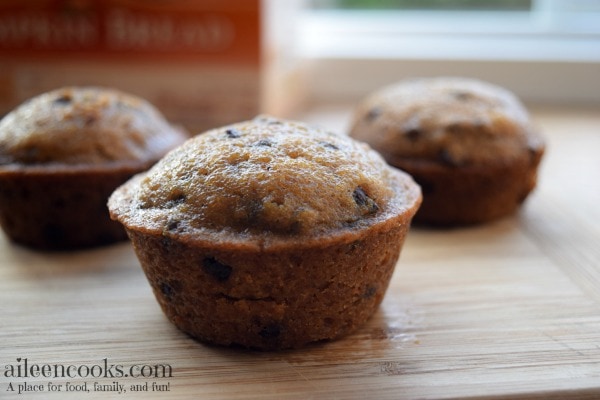 I'm here to tell you, it is OK if everything isn't perfect. You don't have to curl your hair every day and make everything from scratch. Libby's and Nestle Toll House have some amazing products that give you fresh baked goods in way less time. It's perfect for when you're on the go or just too busy with life to spend a ton of time in the kitchen.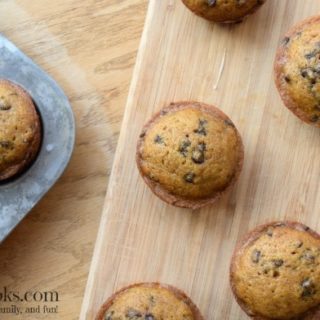 Easy Pumpkin Chocolate Chip Muffins
Quick and easy pumpkin chocolate chip muffins - perfect for an on the go lifestyle.
Ingredients
Libby's Pumpkin Bread Kit

bread mix + pumpkin

4

eggs

1

cup

water

1/2

cup

or 1 stick melted butter

cooled slightly

12

ounce

bag Nestle Toll House Semi Sweet Chocolate Mini Morsels

Cooking Spray
Instructions
In a large bowl, whisk together the pumpkin, eggs, water, and melted butter.

Slowly mix in the bread mix, until just combined.

Fold in the mini morsels.

Grease a standard muffin tin using cooking spray (use 3 tins or work in batches).

Fill each spot 3/4 full with muffin batter.

Bake for 20-25 minutes, until a toothpick inserted in the center comes out clean.
Nutrition