Have you been watching The Astronaut Wives Club? It's my new favorite show. I just love that era and how beautiful the woman always look – especially their matching lipstick and nail polish.
I'm rarely that put together, but it gives me inspiration. A few episodes back, one of the wives made meatloaf muffins and piped mashed potato "frosting" on top. I new I had to recreate this adorable idea.
How to make meatloaf muffins?
I started with finely chopped red onion, green onion, carrot, garlic, and frozen chopped spinach. I sautéed them in olive oil over medium heat until they were nice and soft and added a bit of ketchup and worcestershire for flavor. This is a very important step – the last thing you want is to bite into a hard carrot in the middle of your soft meatloaf.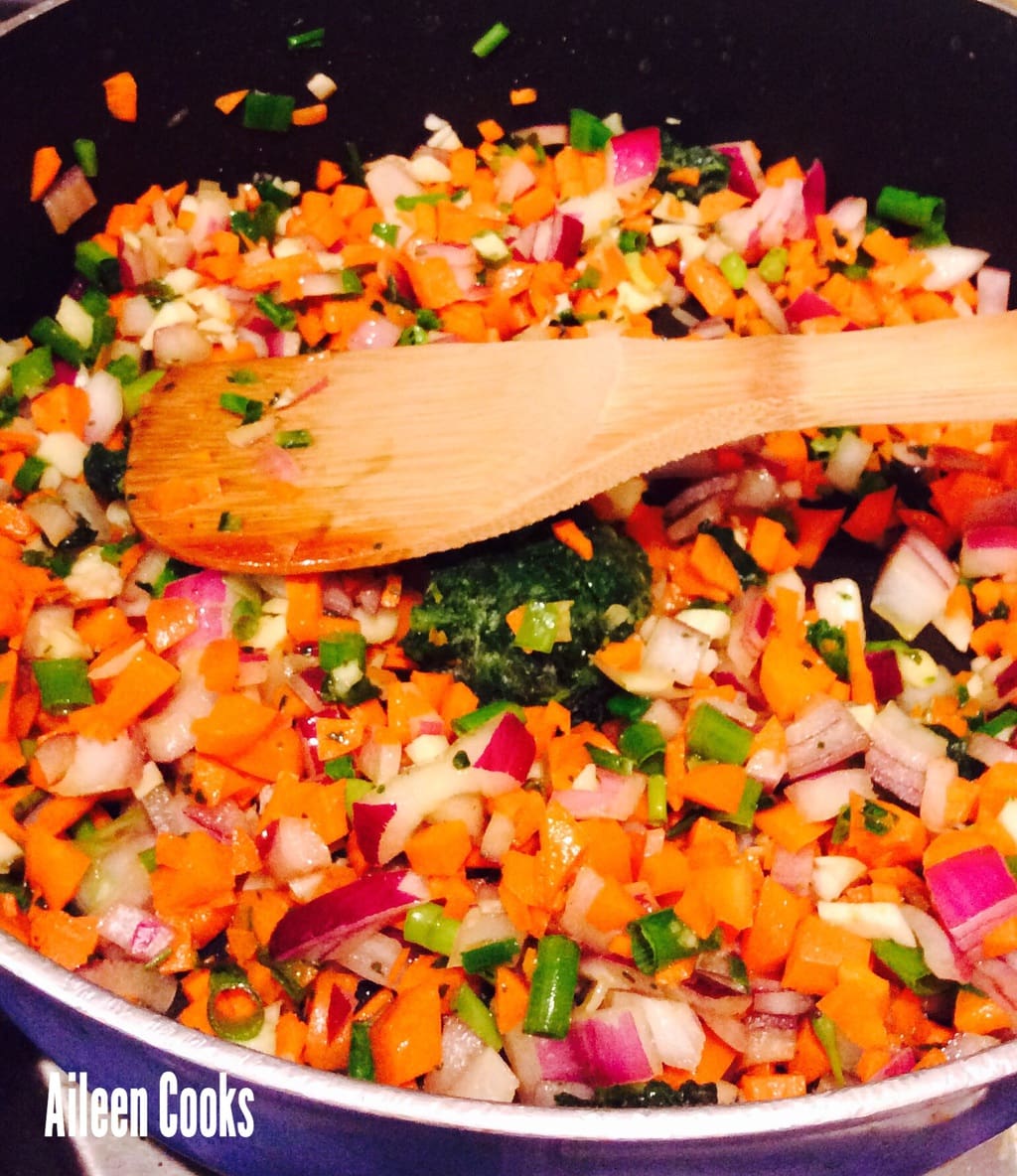 Once the veggies were cooked and cooled, I mixed them up with ground beef, Italian sausage, egg, parsley and bread crumbs. The trick to a delicious, evenly cooked meatloaf is to mix it up with your hands. You really need to get in there with two hands and knead the ingredients together. Then you just divide them up into a greased muffin pan, add a bit more ketchup, and bake. Since they are mini, it takes half the time of traditional meatloaf.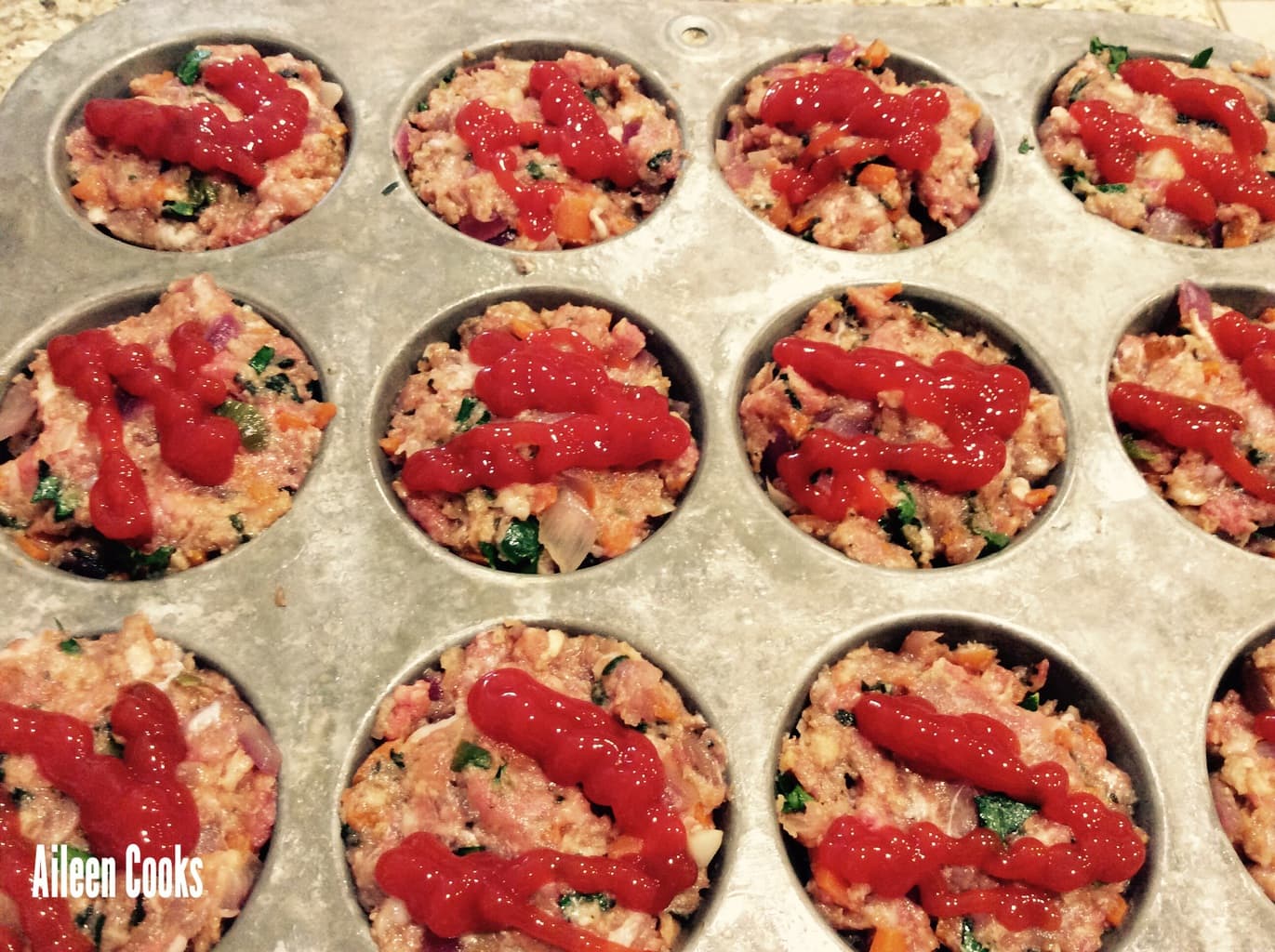 While the meatloaf is baking, just whip up a batch of mashed potatoes. You want them to cool slightly prior to piping them onto the muffins. I found using a gallon sized ziplock bag works best. Just snip off a corner of the bag and squeeze out a bit of potatoes onto each meatloaf.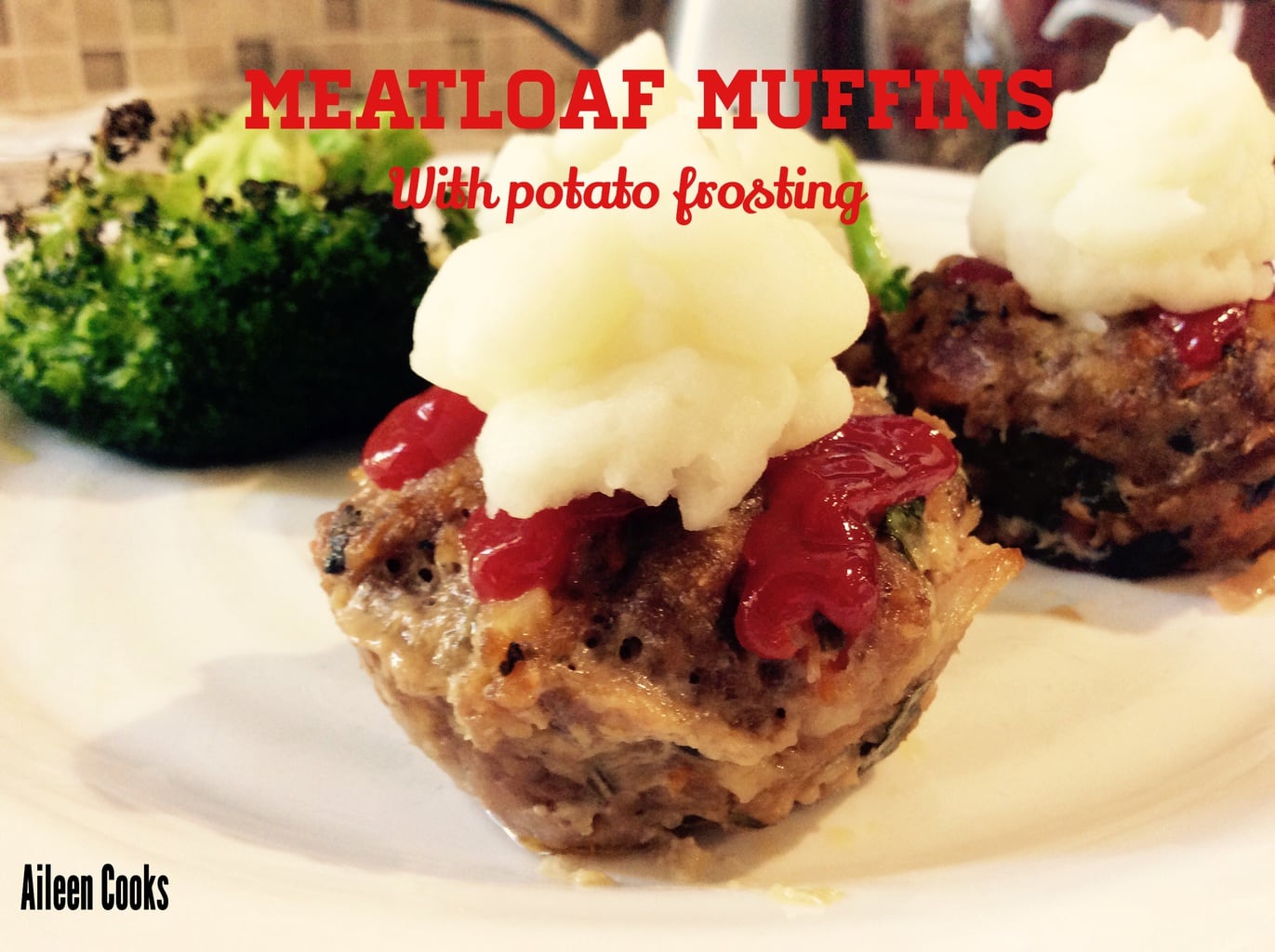 Don't feel like making potato frosting? Try these instant pot baked potatoes instead! You may also like our recipe for Instant Pot Italian Beef.
Serve this with: Roasted Broccoli with Garlic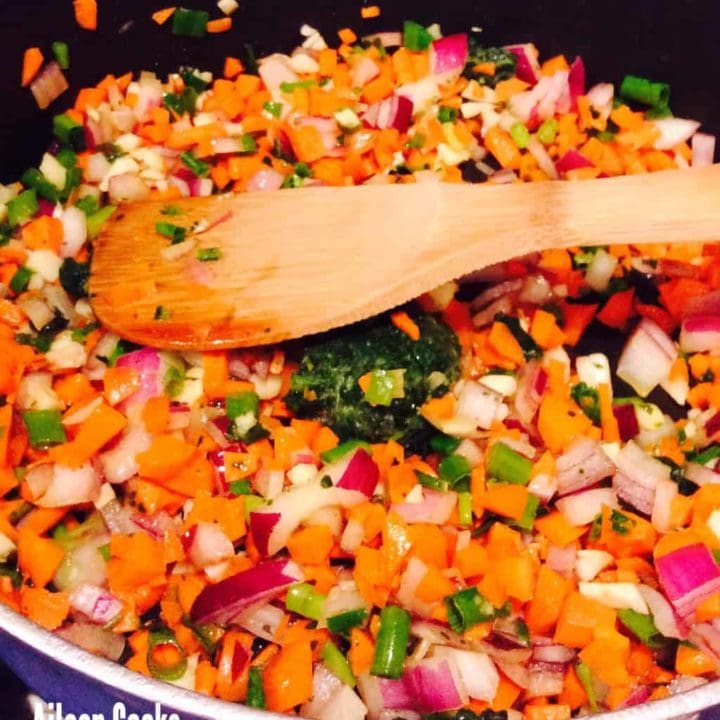 Meatloaf Muffins with Potato Frosting Recipe
Make your own bite-sized meatloaf muffins and top them off with a dollop of mashed potatoes for frosting.
Ingredients
For the meatloaf -
2 TBSP olive oil
2 medium carrots, diced
1 small red onion, diced
1/2 cup sliced green onions
4 garlic cloves, minced
1/3 cup frozen chopped spinach
1/3 cup ketchup, plus more for drizzling
2 TBSP worcestershire
1/2 tsp pepper
1 tsp salt
1 pound ground beef
1 pound mild Italian sausage, casings removed
2 eggs, lightly beaten
1/2 cup bread crumbs, panko or traditional will work
1/3 cup minced Italian flat leaf parley
For the potatoes -
4 medium russet potatoes, peeled and halved
1/2 cup whole milk, warm
2 TBSP butter
1/4 tsp salt, omit salt if using salted butter
Instructions
Preheat your oven to 350 degrees.
Heat the oil over medium heat in a large sauce pan. Add the carrots, onions, garlic, and spinach. Cook and stir for 5 minutes and then cover and cook for another 5 minutes, stirring occasionally. Break up the spinach as you go. Once the veggies are soft, mix in the 1/3 cup ketchup, worcestershire, salt and pepper. Stir until evenly coated and remove from heat. Let cool.
In a large bowl, combine the remaining ingredients. Add the cooled veggies and mix with your hands until everything is fully incorporated, about 5 minutes. Divide the meat mixture into two muffin tins sprayed with cooking oil. Drizzle ketchup on top of each muffin. Bake for 30 minutes, rotating the pans halfway through. If you only have one muffin pan, these can be made in batches, refrigerating the leftover meat until it is needed.
While the meatloafs are baking, add the potatoes to a pot of salted water. Bring to a boil and boil until fork tender, about 20 minutes. Drain the water and mash with a potato masher until smooth. Fold in the warm milk. Allow to cool slightly.
Once the meatloafs are ready, remove them from the muffin tins and set on a platter or plate.
Mix the butter and salt into the potatoes and spoon it into a gallon sized zip top bag. Snip off a small bit of one of the corners. Pipe the potatoes on top of each meatloaf. Serve immediately and refrigerate any unused portion.
Nutrition Information
Amount Per Serving
Calories

275
Did you try this recipe for meatloaf muffins? Let us know what you thought with a rating and comment.