These veggie pancakes remind me of hash browns. They are shredded potato mixed with yummy summer squash and carrots. I like them as a dinner time side dish, but they also make a great addition to the breakfast table – adding a little extra nutrition to the beginning of your day. They are especially good drizzled with ketchup. Yummy.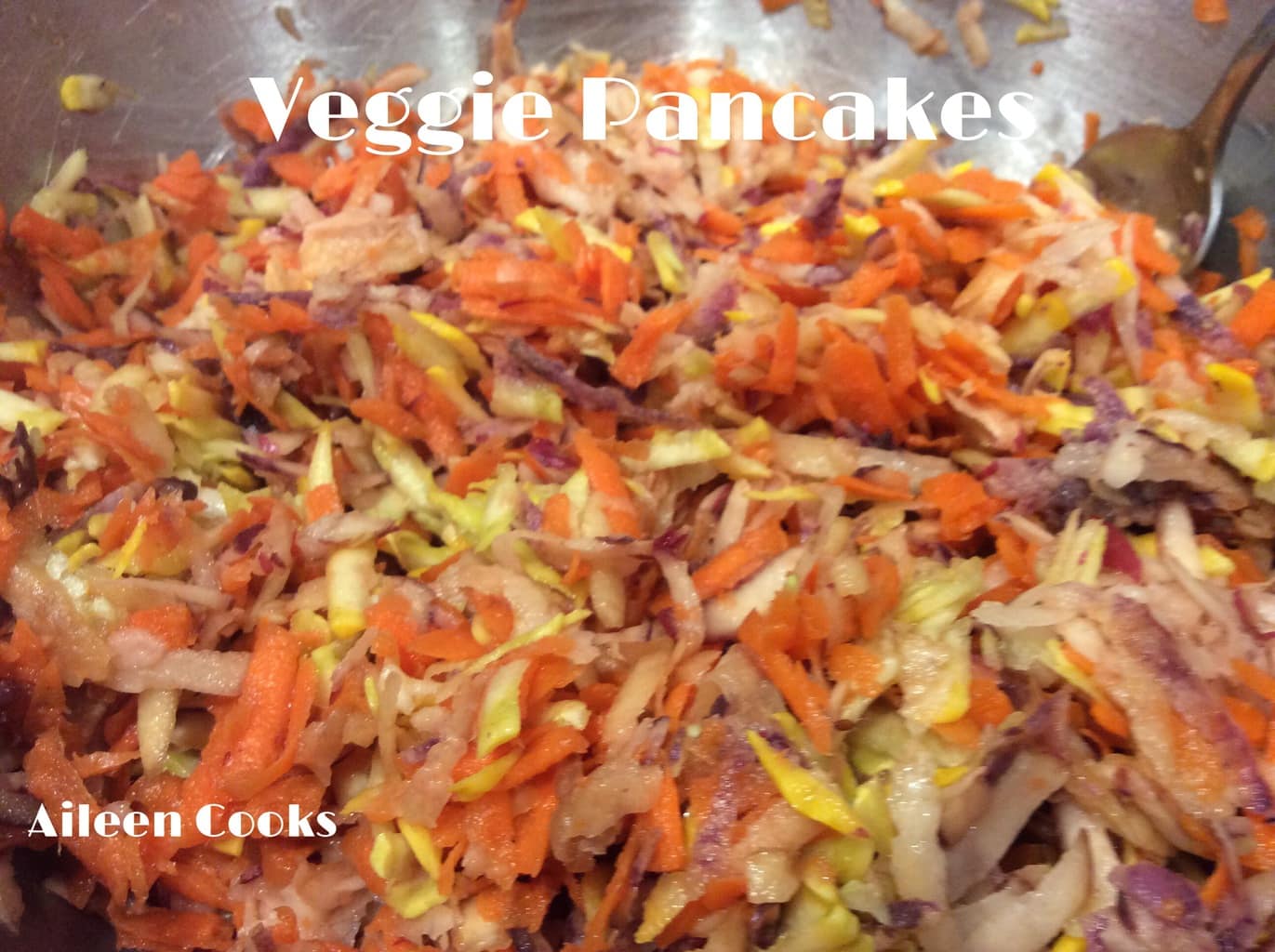 These veggie pancakes are very colorful and will help you reach your goal if you are trying to eat the rainbow.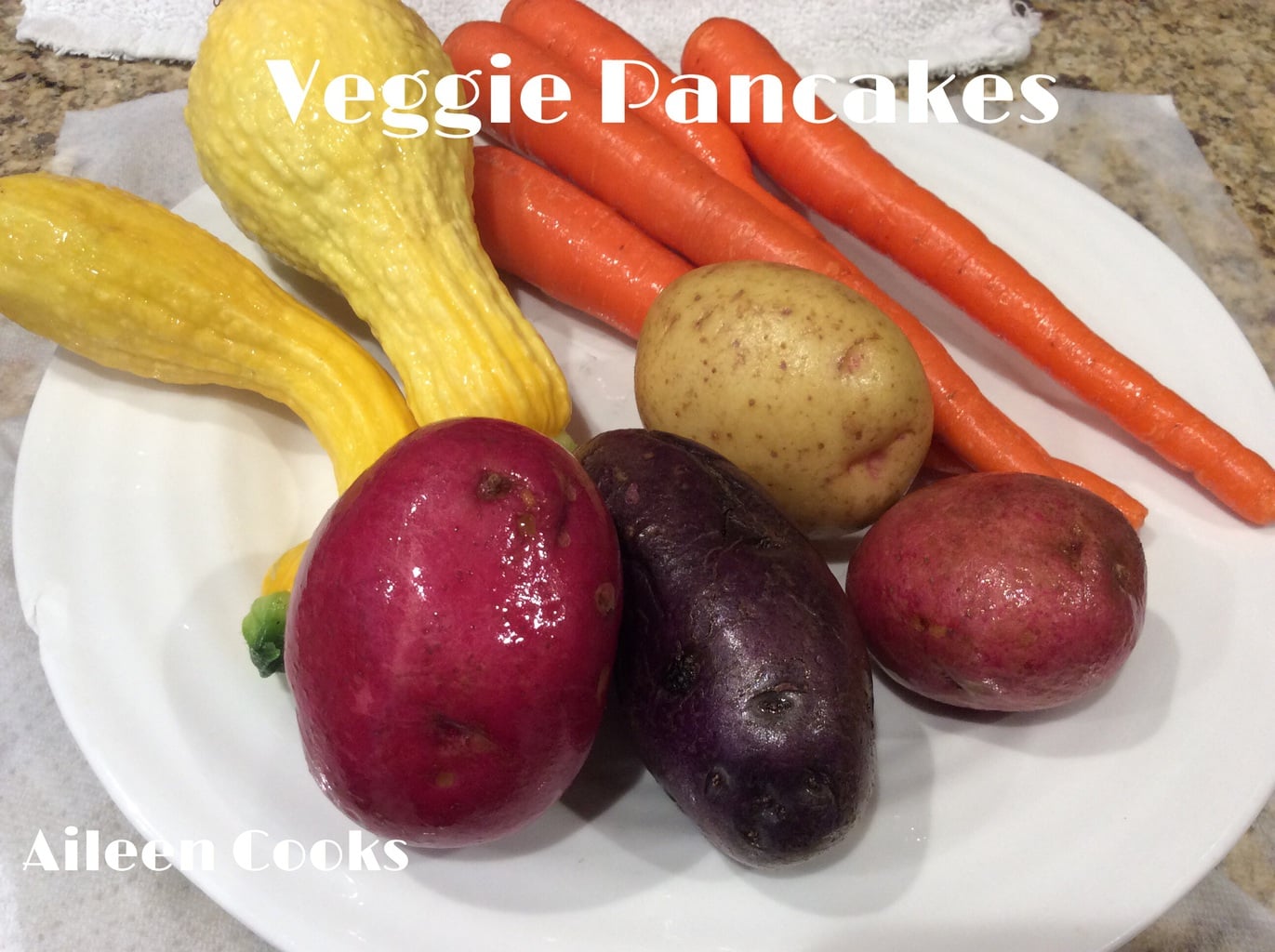 You start with 3 medium potatoes. I found this colorful potato trio at Trader Joes. It is a mix of red potatoes, purple potatoes, and Yukon gold potatoes. The purple potatoes are even purple on the inside – so fun. Just fry them up in a hot pan and serve alongside eggs, fish, or chicken. We like them with fish cakes.
Here is your printable!
A healthy way to enjoy your summer vegetables!
Ingredients
3  medium potatoes
4 medium carrots
2 summer squash
4 eggs, lightly whisked
3 TBSP flour
1/2 tsp salt
1/2 tsp pepper
4-6 TBSP vegetable oil
Instructions
Preheat your oven to 170 degrees or on the warm setting. Place an oven-safe dish in the oven.
Using a box grater, grate the potatoes, carrots, and squash - leaving the skins on. Pour into a medium bowl. Add the eggs, flour, salt, and pepper and mix until thoroughly combined.
Heat a sauce pan or griddle over medium high heat and add 2 tbsp. oil.
Using an ice cream scooper, scoop up some of the mixture, squeezing out any excess moisture as you go. Drop it into the pan and flatten it out with the bottom of a spatula. Continue until your pan is full - but there is still a little room between pancakes. Cook until the bottoms begin to turn golden and the pancakes stick together - about 5 minutes. Flip and cook on the other side. When the first batch is finished, place them in the oven and continue to cook the rest of the batter. Add more oil as needed.
Serve warm with ketchup or sour cream.
Nutrition Information
Amount Per Serving
Calories

125
Source: 100 Days of Real Food
How do you like to use up leftover vegetables?
Aileen