Whip up this veggie pancakes recipe using leftover potato, squash, and carrots. This recipe is so versatile, you can easily switch out the vegetables and use zucchini, too!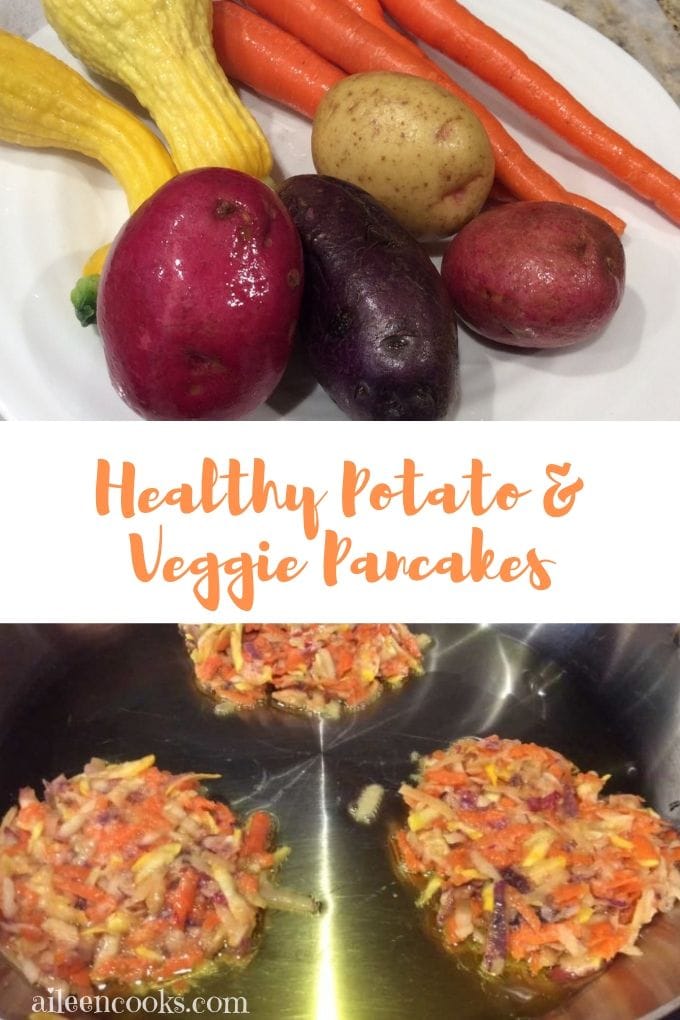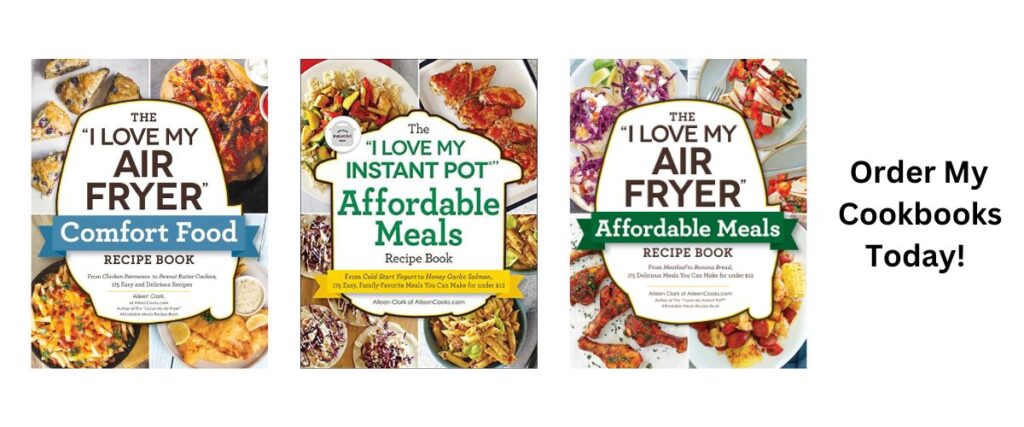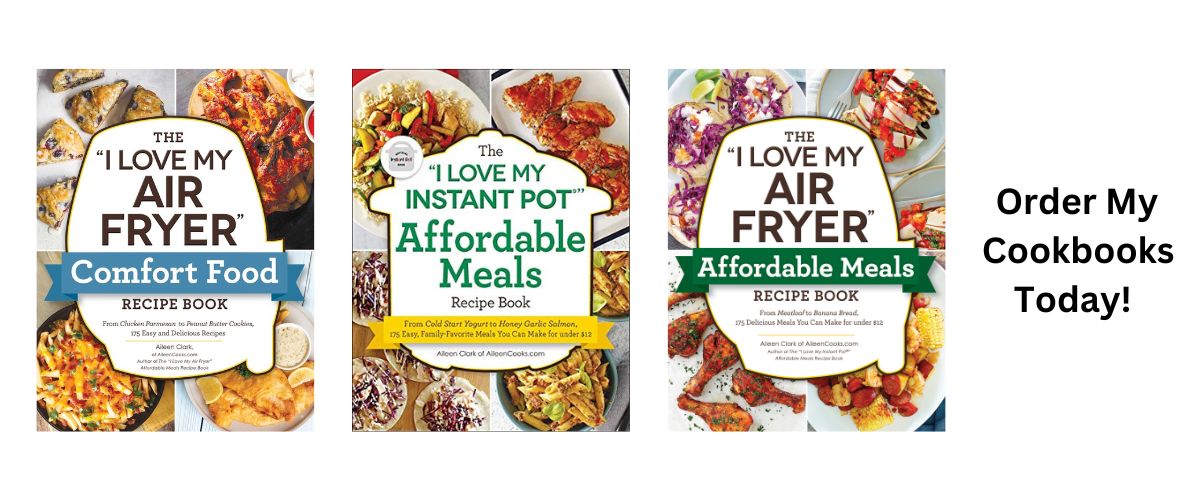 What is in the veggie pancake recipe?
Veggie pancakes are shredded potato mixed with yummy summer squash and carrots. I like them as a dinner time side dish, but they also make a great addition to the breakfast table – adding a little extra nutrition to the beginning of your day.
These vegetable pancakes remind me of hash browns because they include shredded potato. Yet they are healthier because they are pancakes made with both vegetables and potato. They are sometimes called vegetable fritters and are similar to zucchini fritters.
If you are looking to make these toddler veggie pancakes, then I suggest serving them with ketchup or sour cream. My toddler loves to dip everything in ketchup!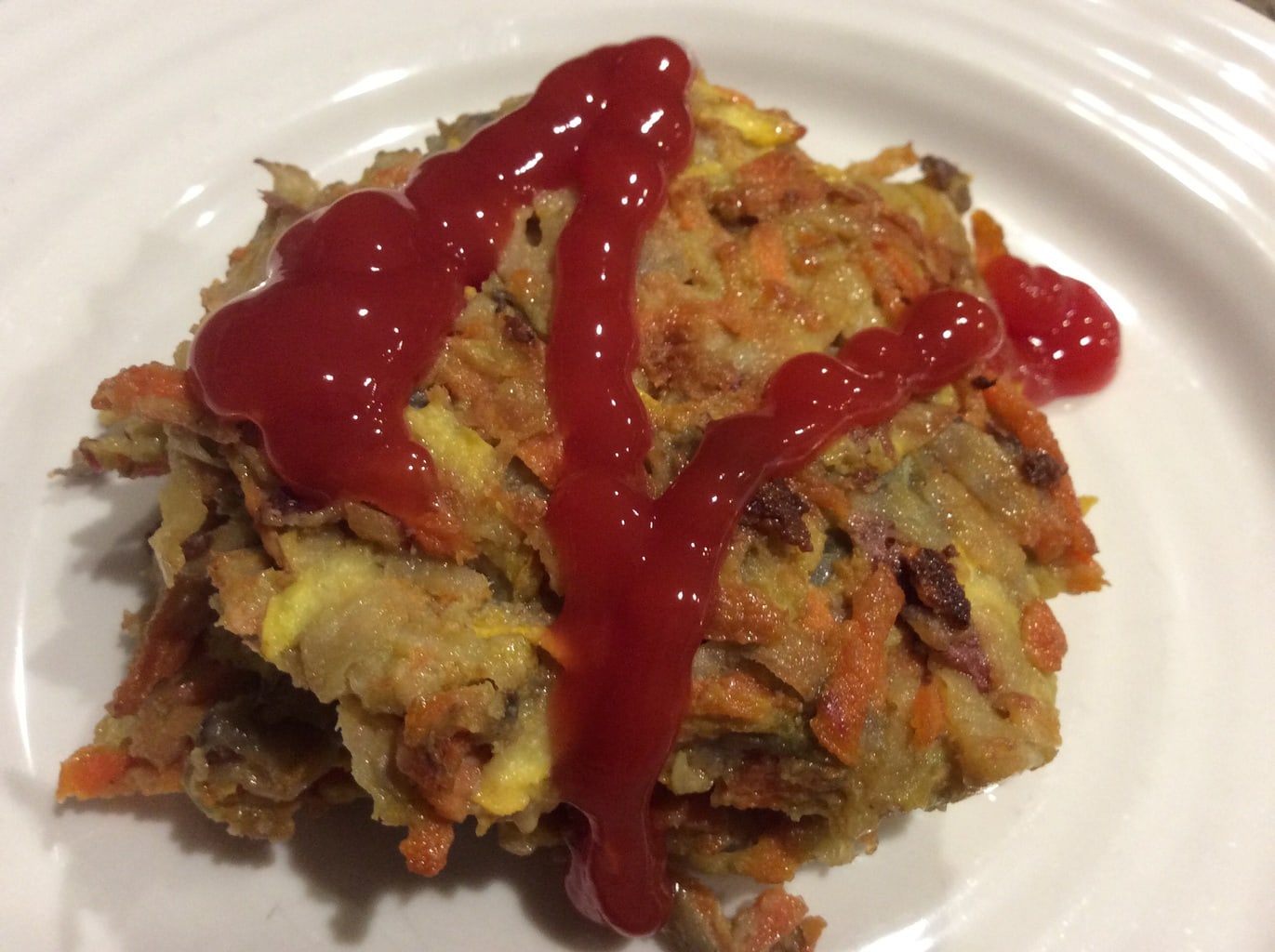 Healthy veggie pancakes
I love how colorful potato vegetable pancakes are! If you are trying to eat the rainbow every day, this will definitely help you achieve your goal! And no, I'm not referring to sugar cereal. 🤪
I have found that offering more vegetable variety – and offering it at most or all meals – helps my family to eat healthier and consume more vegetables overall.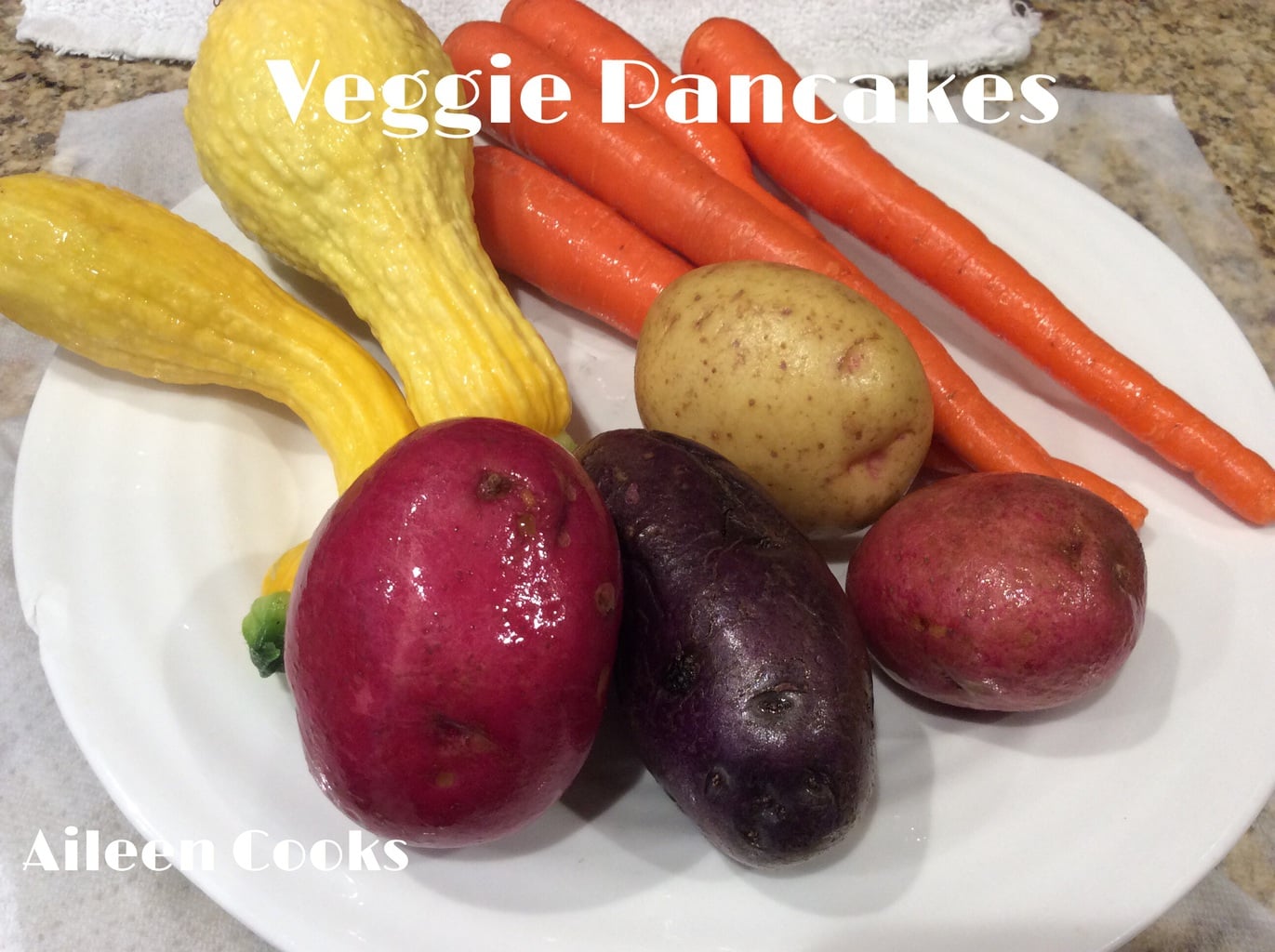 How to make vegetable pancakes?
To make this recipe for vegetable fritters, start with 3 medium potatoes. I found this colorful potato trio (pictured above) at Trader Joes. It is a mix of red potatoes, purple potatoes, and Yukon gold potatoes. The purple potatoes are even purple on the inside – so fun. Just fry them up in a hot pan until golden brown.
When making this veggie pancake recipe, keep in mind that some vegetables have a higher water content (like squash and zucchini) and you will want to squeeze the excess water out of them when scooping them up and before placing them in your frying pan.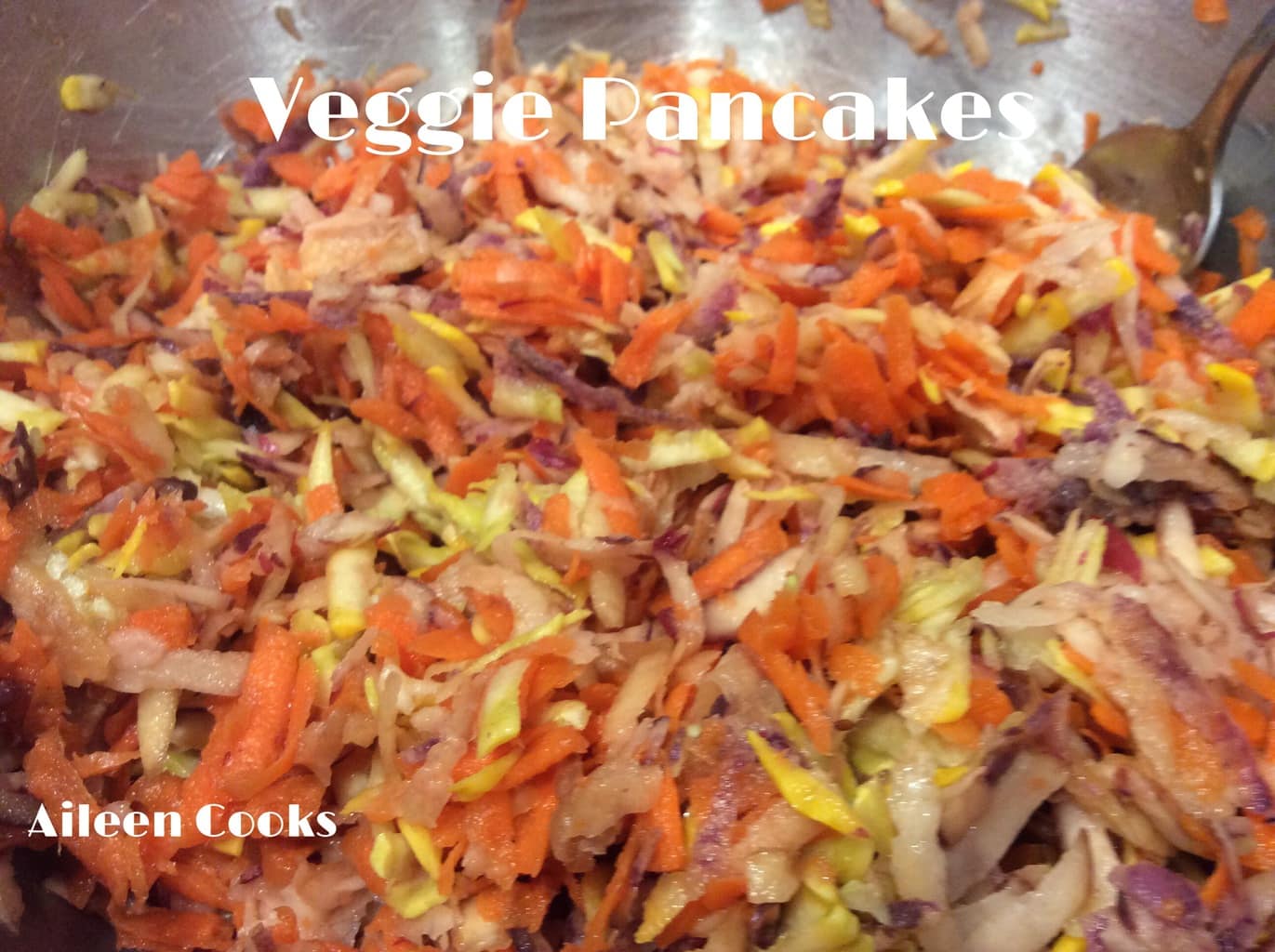 What to serve with vegetable fritters?
Veggie fritters taste great served with chicken or fish. We recommend pairing them with tilapia fish cakes, instant pot salmon, Foil Packet Mahi Mahi with Pineapple Salsa or Mini Chicken Pot Pies. If serving them as a healthier breakfast side dish, then I recommend paring them with fried eggs, Make Ahead Scrambled Eggs, or Eggs in a Basket. If you want to serve them with beef, try Instant Pot Italian Beef.
Other Vegetable Side Dish Recipes
There are several healthy and tasty vegetable side dish recipes on our site, including Instant Pot Carrots with Brown Sugar Glaze, Parmesan zucchini rounds, zucchini fries, kid-friendly roasted cauliflower, Cauliflower Rice Recipe, zesty potatoes, Green Beans with Caramelized Shallots, and blooming potatoes.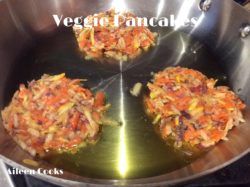 Veggie Pancakes Recipe
Whip up this veggie pancakes recipe using leftover potato, squash, and carrots. This recipe is so versatile, you can easily switch out the vegetables and use zucchini, too!
Ingredients
3

medium potatoes

4

medium carrots

2

summer squash

4

large eggs

lightly whisked

3

tablespoons

flour

1/2

teaspoon

salt

1/2

teaspoon

pepper

6

tablespoons

vegetable oil
Instructions
Preheat your oven to 170 degrees or on the warm setting. Place an oven-safe dish in the oven.

Using a box grater, grate the potatoes, carrots, and squash – leaving the skins on. Pour into a medium bowl. Add the eggs, flour, salt, and pepper and mix until thoroughly combined.

Heat a sauce pan or griddle over medium high heat and add 2 tablespoons oil.

Using an ice cream scooper, scoop up some of the mixture, squeezing out any excess moisture as you go.

Drop the veggie fritters into the pan and flatten it out with the bottom of a spatula. Continue until your pan is full – but there is still a little room between vegetable pancakes.

Cook until the bottoms begin to turn golden and the potato vegetable pancakes stick together – about 5 minutes.

Flip over the veggie potatoes with a spatula and cook on the other side until golden brown.

When the first batch of vegetable fritters is finished, place them in the oven and continue to cook the rest of the batter. Add more oil as needed.

Serve warm with ketchup or sour cream.
Nutrition Facts
Veggie Pancakes Recipe
Amount Per Serving (1 g)
Calories 296
Calories from Fat 153
% Daily Value*
Fat 17g26%
Cholesterol 124mg41%
Sodium 251mg11%
Carbohydrates 29g10%
Protein 8g16%
* Percent Daily Values are based on a 2000 calorie diet.
We love making this veggie pancakes recipe with leftover potato and squash. Sometimes, we use zucchini, too!