Poor Man's Steak and Potato Casserole
As an Amazon Associate I earn from qualifying purchases.
Do you have a meat and potato lover in your house? I sure do. That's why I love this recipe for poor man's steak and potato casserole, fondly named The Man Meal for that special meat-loving man in my life. It's on our list of favorite main dish casserole recipes.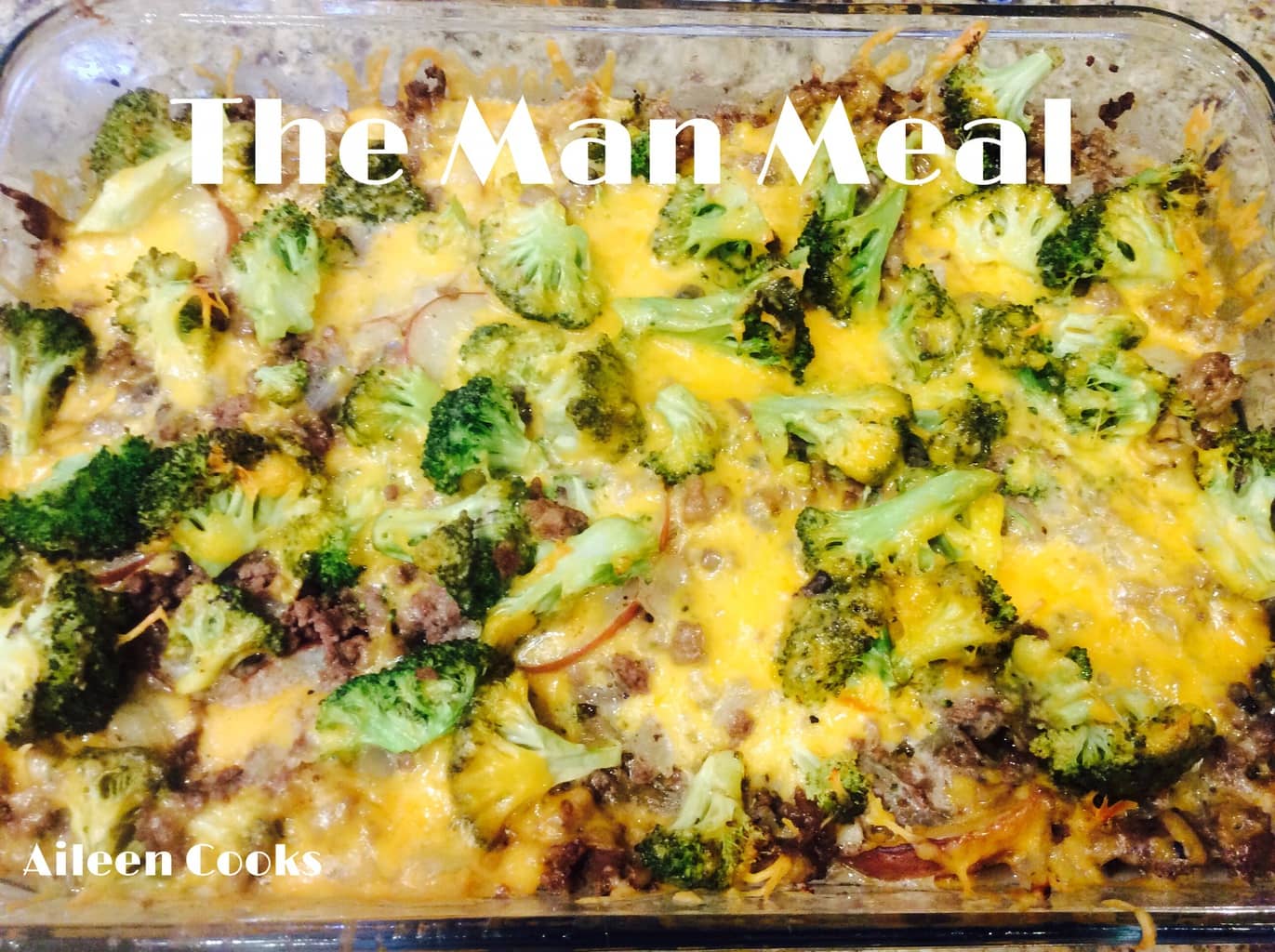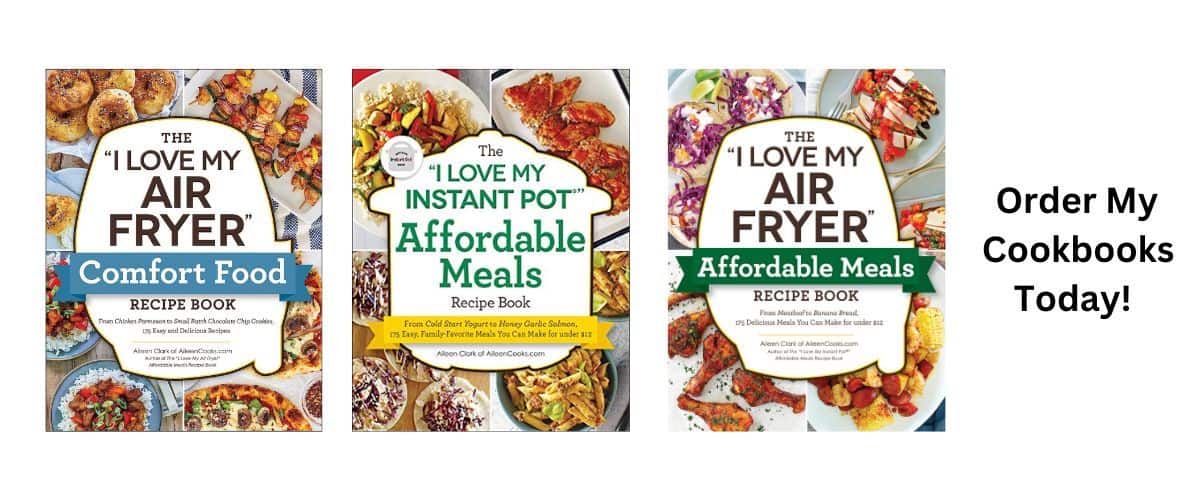 Ground Beef Broccoli Potato Casserole
This hamburger recipe goes by so many names! Whatever you call it, just know, it is an affordable way to get that "steak and potatoes" feel without actually buying steak.
This hamburger casserole will satisfy that yearning for meat and potatoes in a big way. It's meaty, it's filling AND it's cheesy. I top this casserole with broccoli because it's my husband's favorite vegetable. He would happily eat steamed broccoli with every dinner. Or this yummy broccoli cheese soup.
My husband and I were first introduced to this ground beef recipe back in our dating days when my sister had us over for dinner with her very young family. I think her kids were 1 and 3 – about the age of my youngsters. This hamburger meat recipe sticks out to me because she topped it with potato chips.
Now, I've had a recent conversation with her and she doesn't remember the potato chips in this potato casserole bake. She said it was shredded carrots and cheese. I am sure there were potato chips on top – it's just not something I can forget. My hubby remembers it the same way, so I set out to recreate it myself.
Here is how you make Poor Man's Steak and Potato Casserole
1.Start with red potatoes. Sliced up and spread out over the bottom of the very large (3 quart) casserole dish. I love using red potatoes because they bake up tender and don't need to be pealed.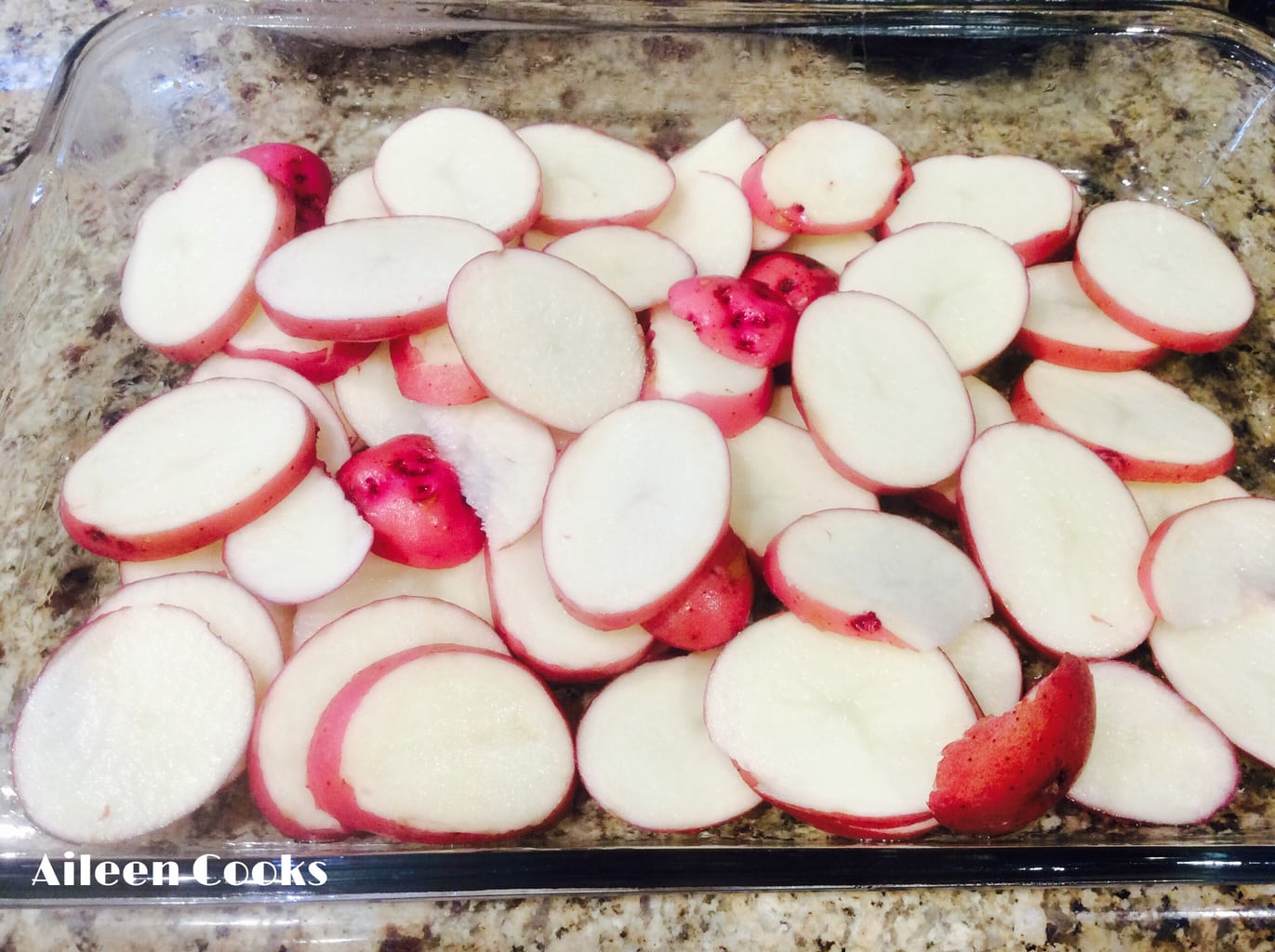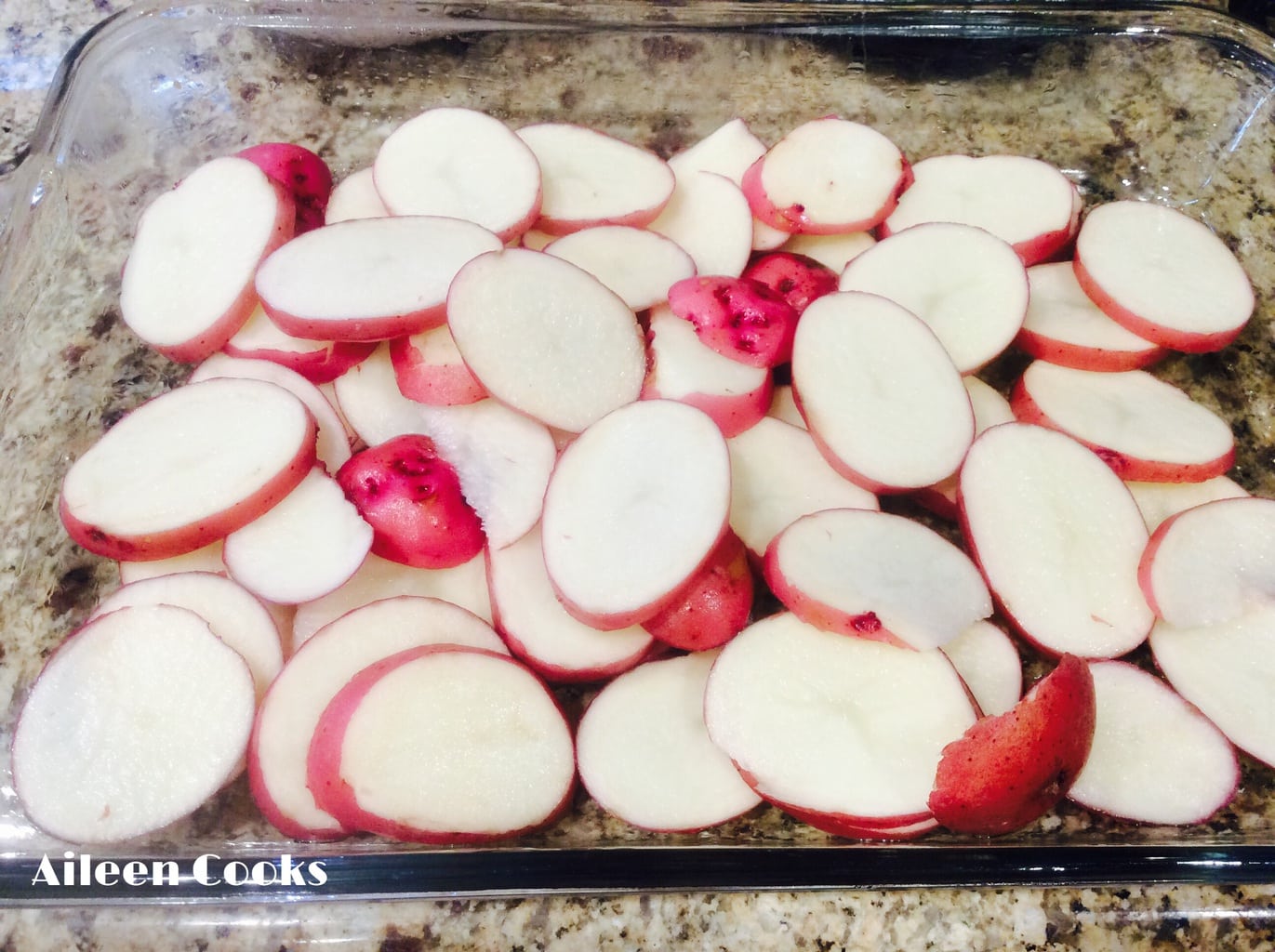 2.Cover the potatoes in ground beef that has been browned with onion.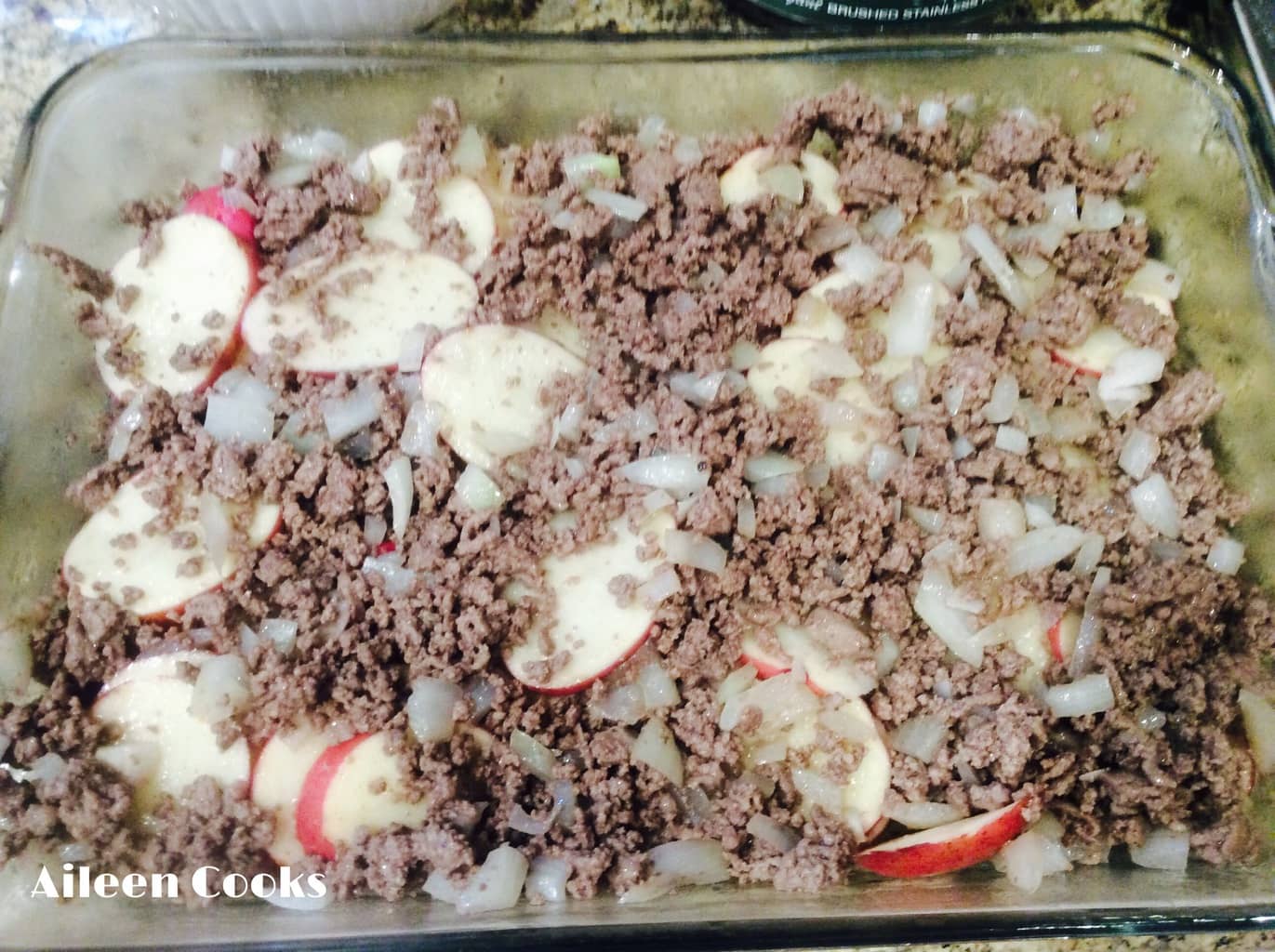 3.You follow that with a layer of chopped broccoli and a creamy sauce.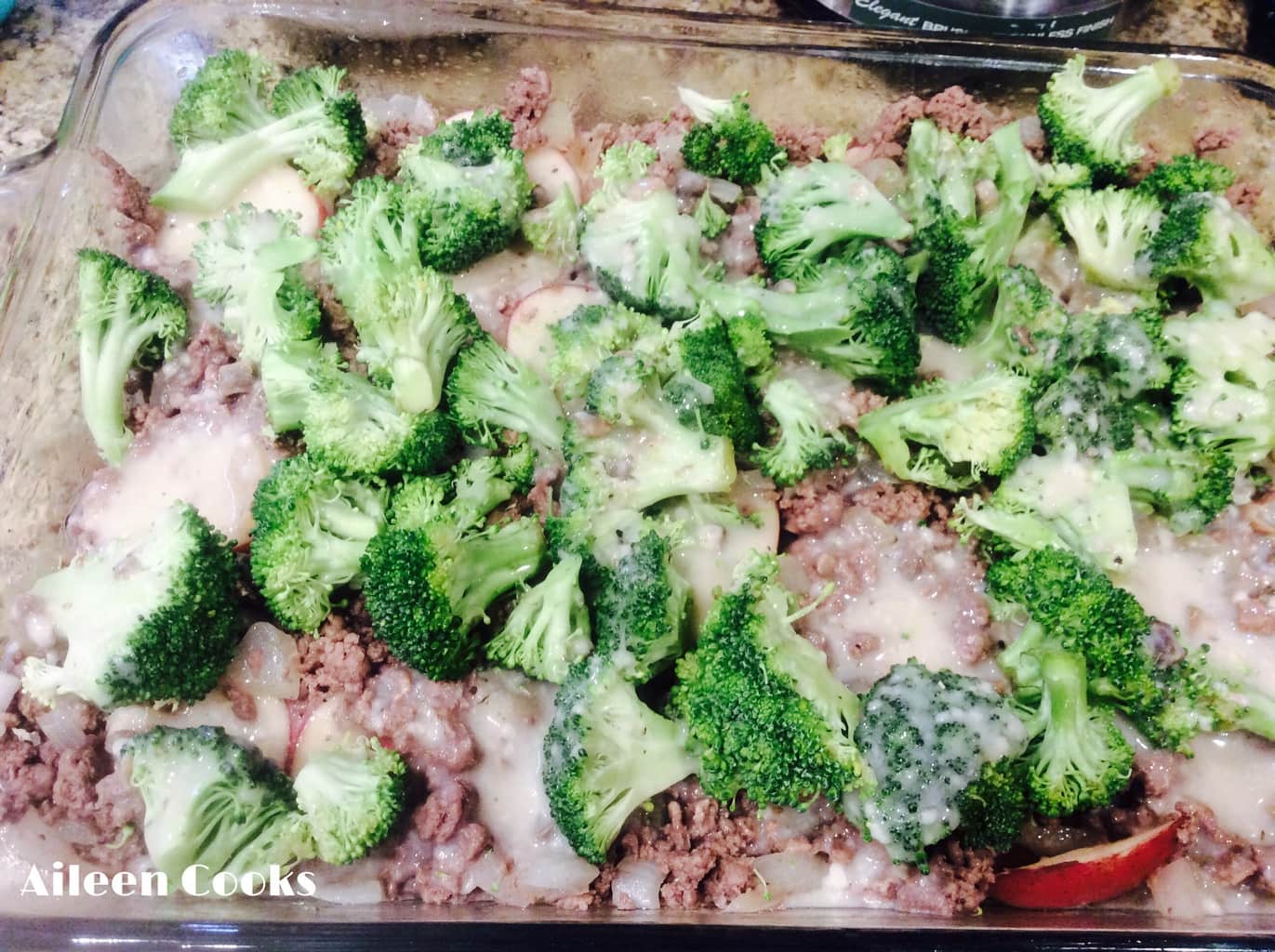 4.Lastly, top with a generous amount of grated cheddar cheese (this step is important!).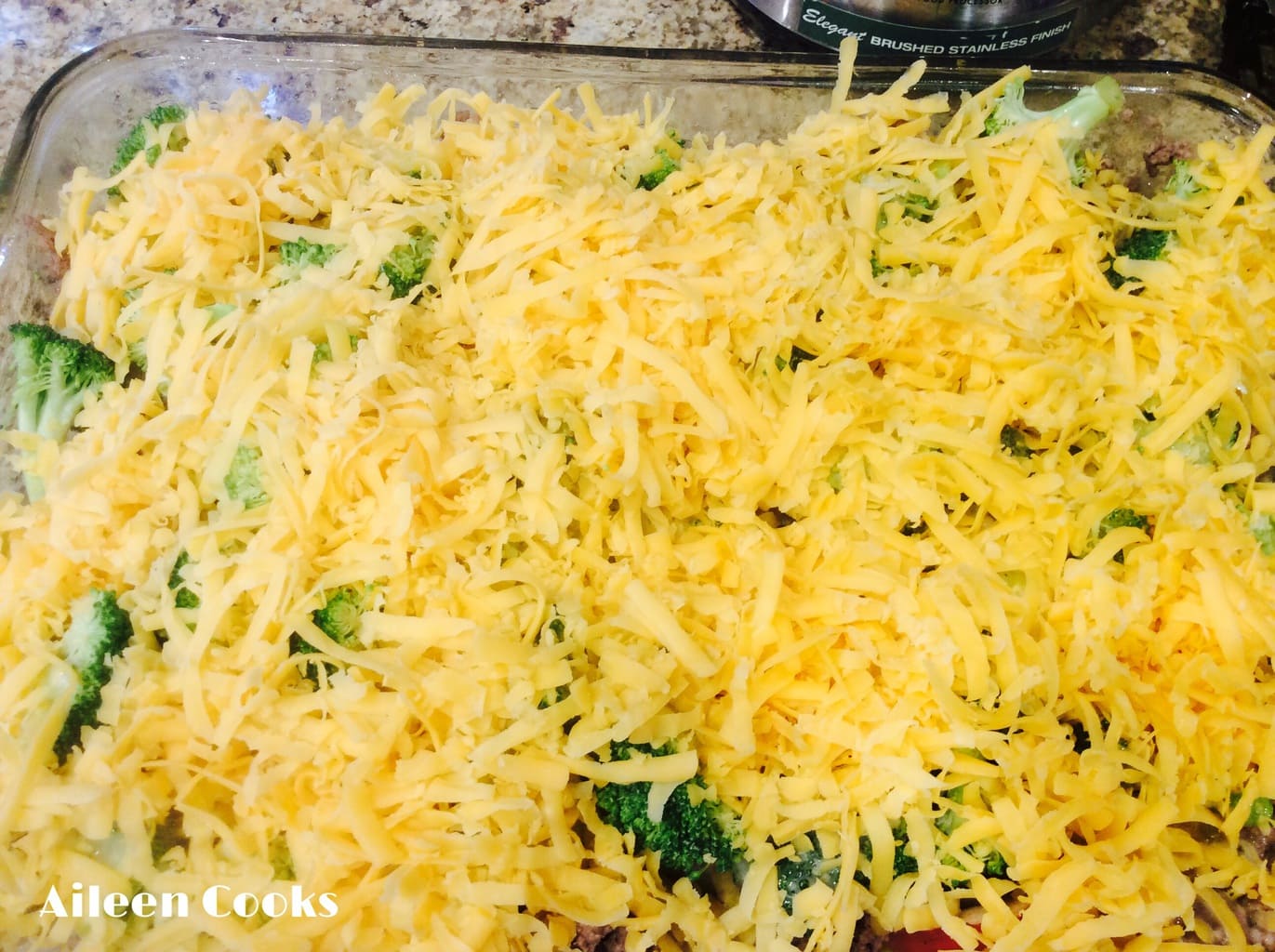 5.Cover and bake. Enjoy the man meal with the special man in your life. You may also want to check out our tutorial on how to freeze casseroles.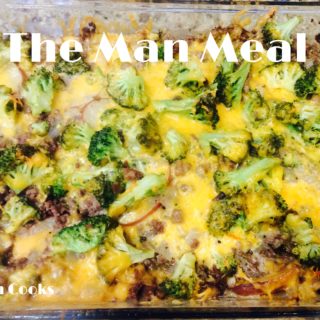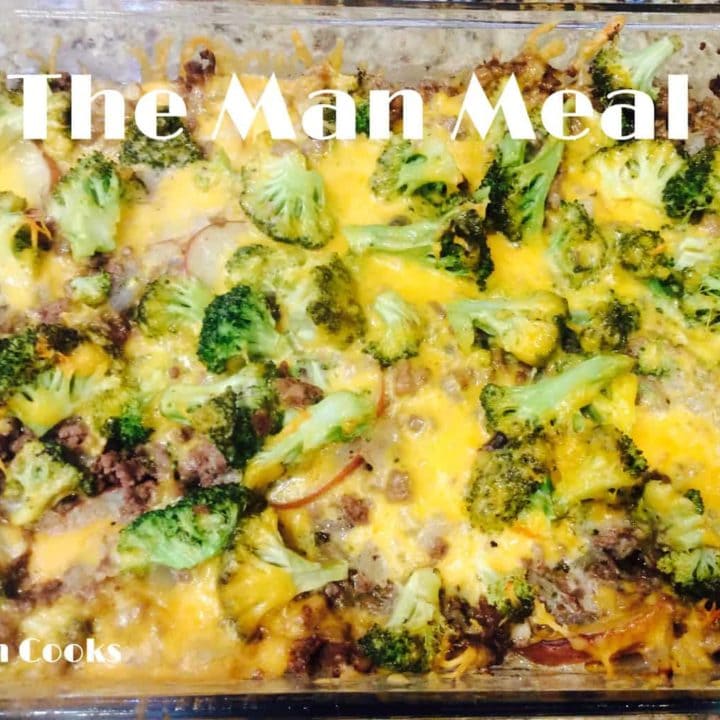 The Man Meal (Poor Man's Steak and Potato Casserole)
The man meal is a baked casserole with red potatoes, hamburger meat, and broccoli. It's topped with melted cheese and potato chips. Playfully named "the man meal" because it includes the basic food groups – meat and potatoes.
Ingredients
1

lb.

ground beef

1

medium yellow onion

chopped

2

lbs.

red potatoes

3

cups

broccoli florets

chopped

1

can cream of mushroom soup

1

cup

chicken broth

1

tsp

Italian seasoning

1/2

tsp

salt

1/2

tsp

pepper

3

cups

grated cheddar cheese

1

bag lays potato chips
Instructions
Preheat the oven to 350 degrees. Grease a 3 quart casserole dish and set aside.

Cook the onion and ground beef over medium-high heat until the onion is soft and the meat is no longer pink.

Slice the potatoes into 1/4 inch rounds and arrange on the bottom of the casserole dish. Once the ground beef is cooked, layer it over the potatoes and top with chopped broccoli.

Whisk together the cream of mushroom soup, chicken broth, Italian seasoning, salt, and pepper. Pour it evenly over the casserole.

Sprinkle the cheese on top. Loosely cover the casserole dish with foil, ensuring the foil does not touch the cheese.

Bake for 45 minutes. Uncover and bake for another 15 minutes.

Serve with chips.
Nutrition
Here are some other casserole recipes you may like:
Did you try this Ground Beef Broccoli Potato Casserole? Please consider leaving us a rating and comment. You can also tag us on social media using @aileencooks.