These zesty potatoes are super simple to make in the oven and taste great, thanks to a nice blend of spices. They are delicious plain or dipped in ketchup.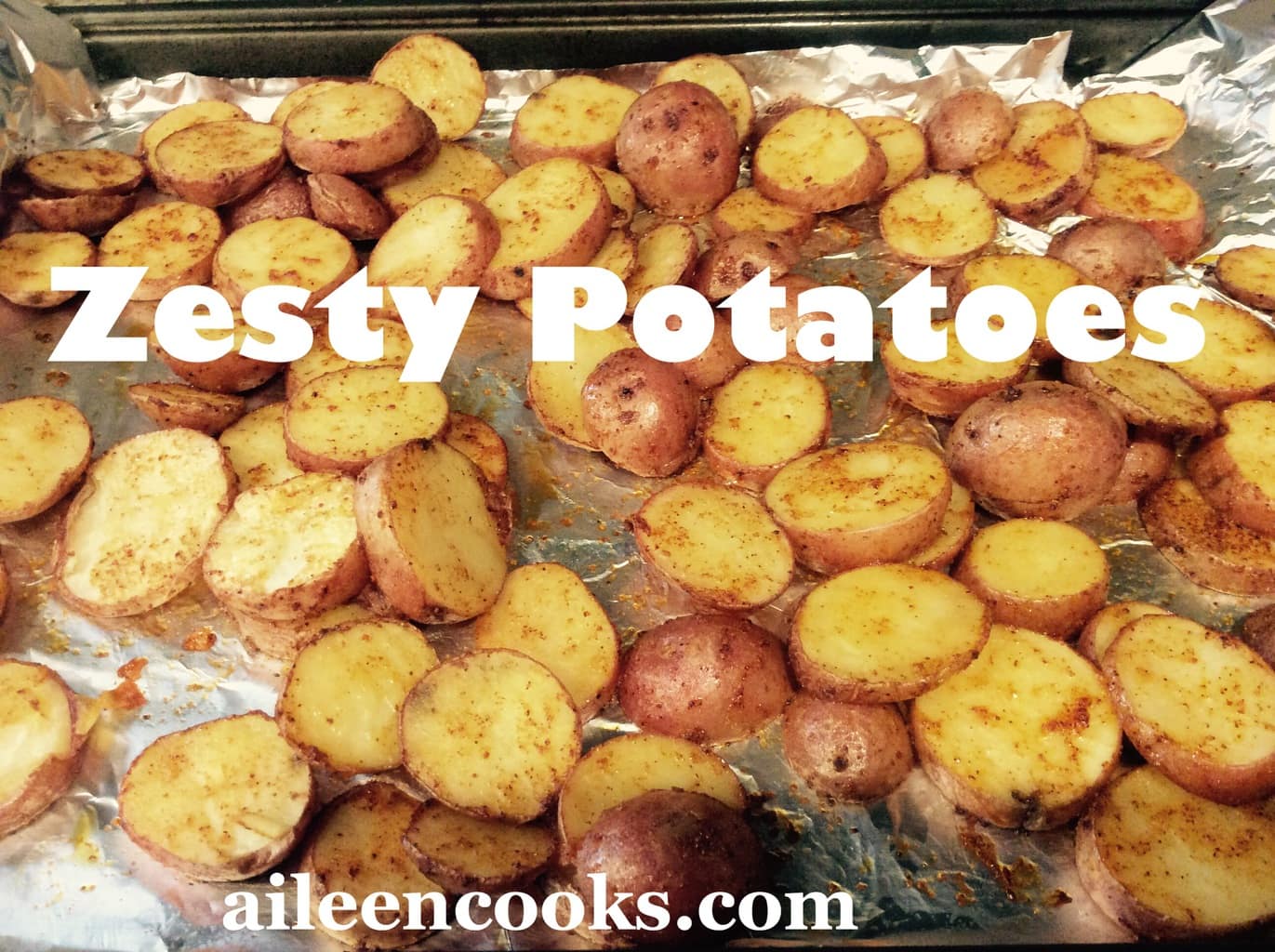 I prefer small red potatoes for their flavor and because I'm lazy and don't want to have to peel potatoes. Do you ever feel that way? Unless I'm making something where there is a sweet treat at the end (like this Peach Cobbler), I do not want to peel. It's so tedious.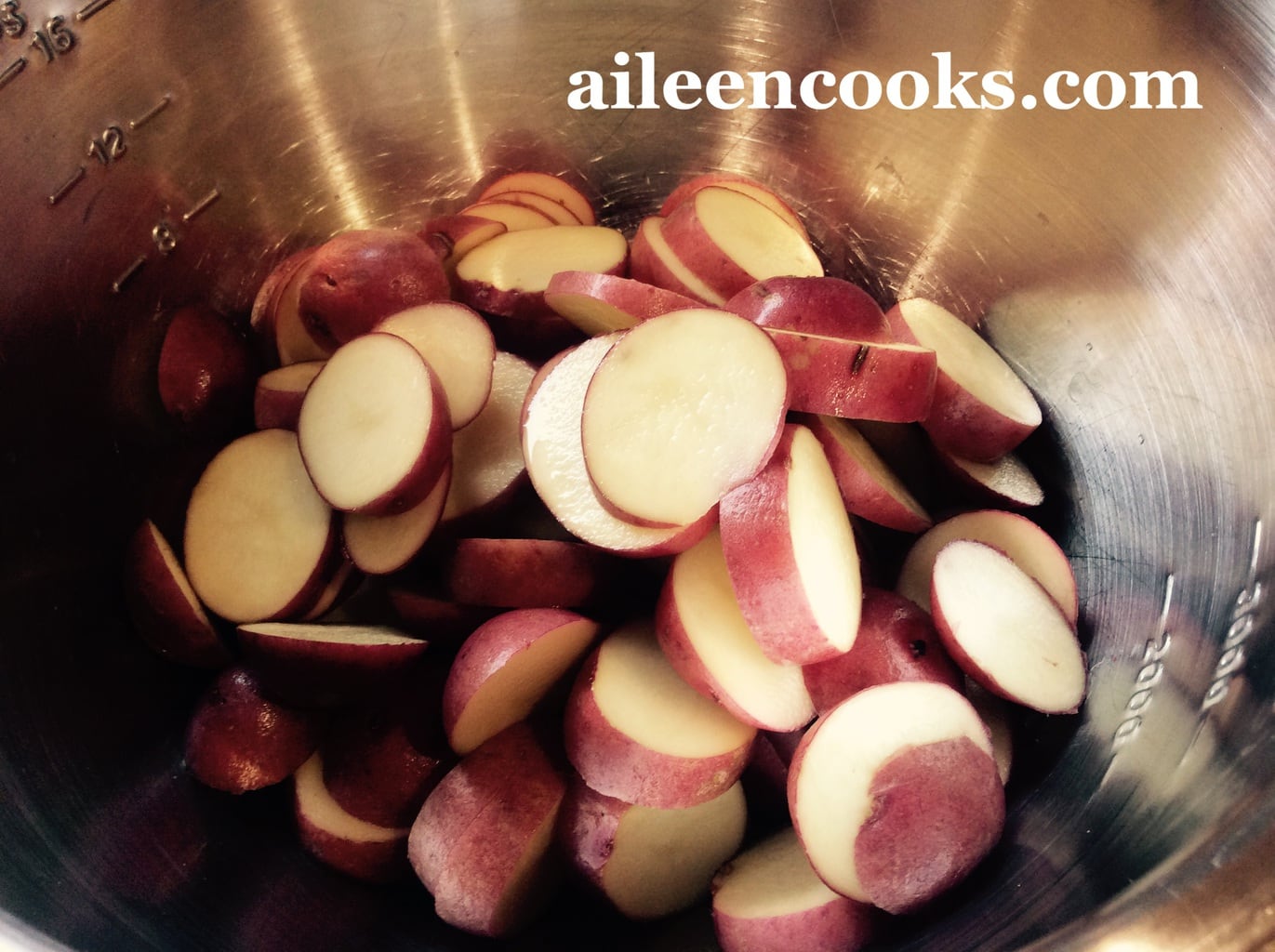 Anyway, the beauty of this recipe is you don't have to do any peeling. Just some quick slicing.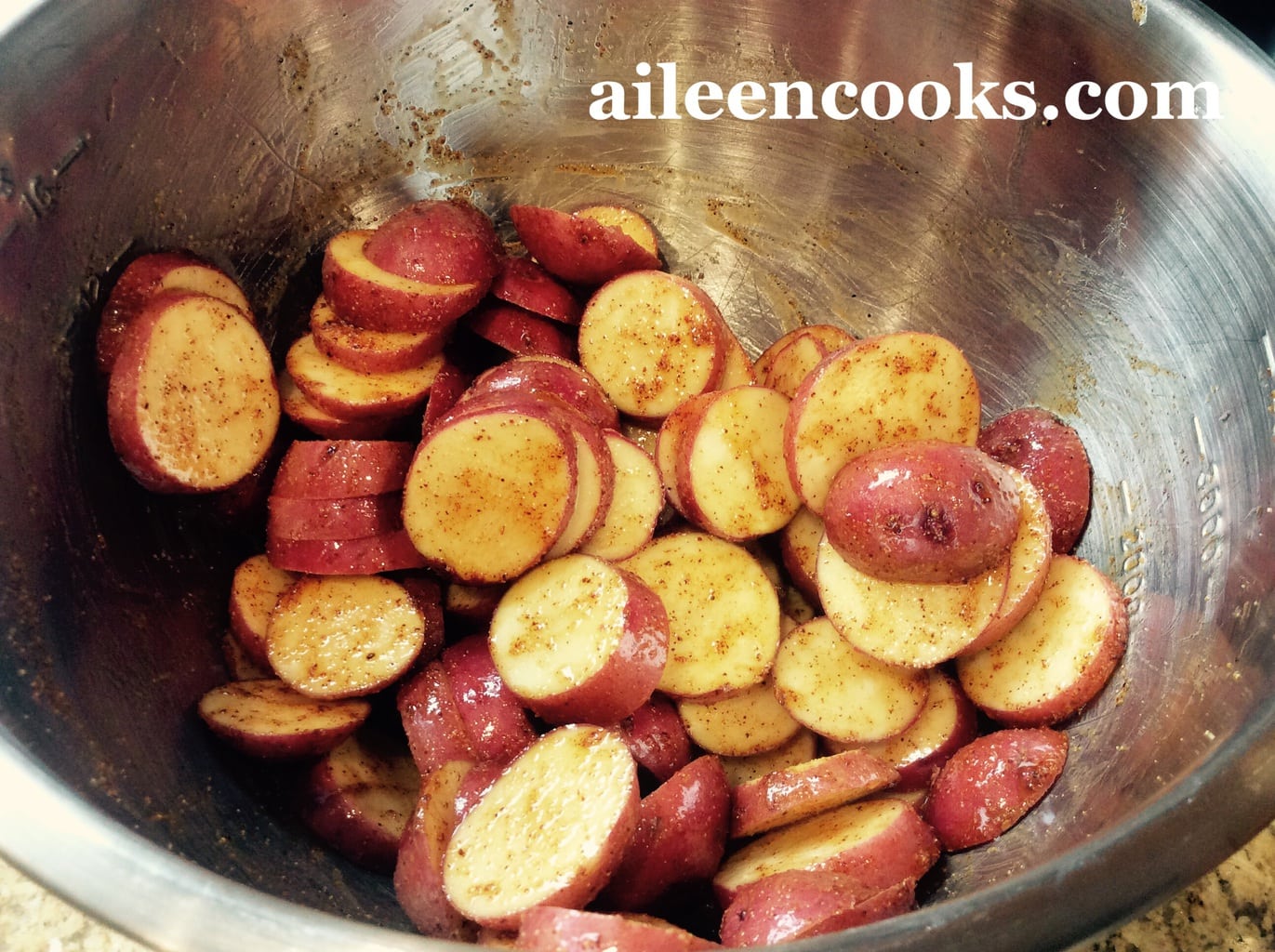 Then, you toss the potatoes in olive oil and my zesty spice mixture. Roast them in the oven at 425 for 20-25 minutes and you're golden, or they're golden. Whatever.
Change up your potato routine with this flavorful recipe for zesty potatoes.
Ingredients
2 pounds small red potatoes
3 TBSP olive oil
2 tsp garlic powder
2 tsp chili powder
1 tsp salt
1/4 tsp cayenne
Instructions
Preheat oven to 425 degrees.
Line a rimmed cooking sheet with tin foil and set aside.
Slice the potatoes 1/2 inch thick.
In a large bowl, toss the potatoes with the olive oil and spices.
Arrange potatoes in an even layer on the cooking sheet.
Roast until fork tender, about 25 minutes.
Nutrition Information
Amount Per Serving
Calories

165
Nutrition information is an estimate.
Aileen
Let's Connect! Facebook Instagram Pinterest
You May Also Like: