The Best Italian Meatballs (Freezer Friendly)
As an Amazon Associate I earn from qualifying purchases.
Look no further for the best Italian meatball recipe. These meatballs are packed with flavor and coated in the most delicious sauce. They also have the perfect texture, thanks to this stove-top + oven method.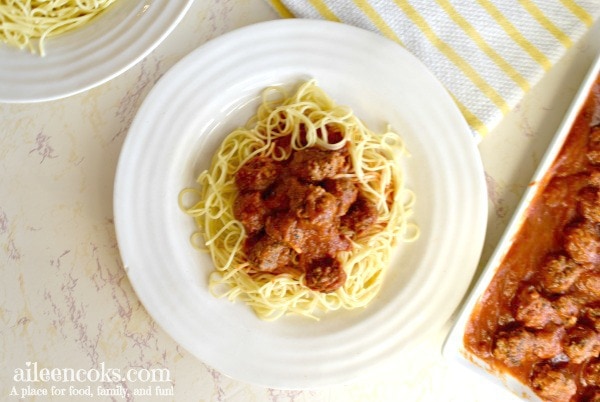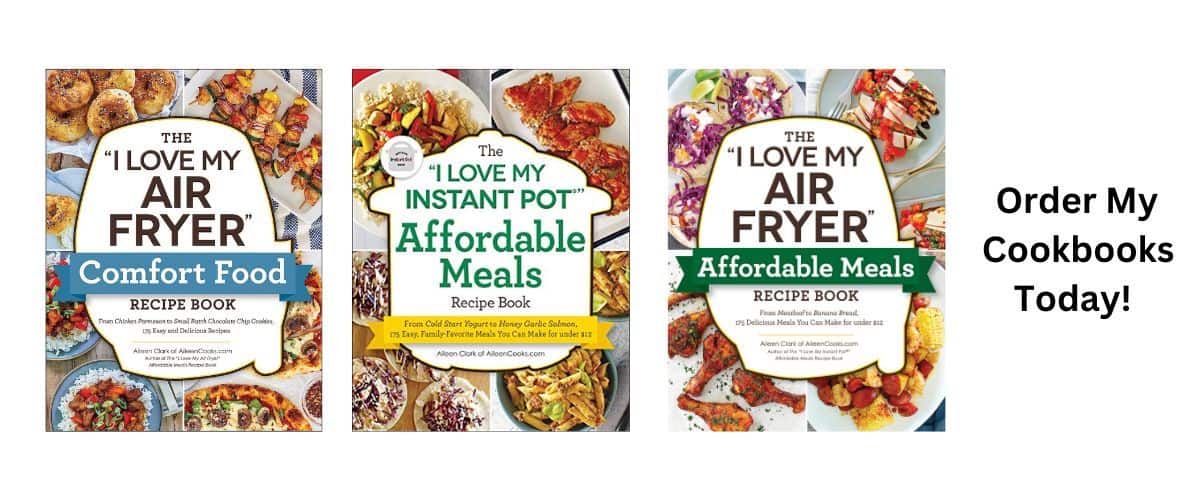 We love Italian meatballs
I have made a lot of meatballs since I started cooking for my family. I have made slow cooker meatballs, lightened-up turkey meatballs, barbeque meatballs, instant pot cocktail meatballs, buffalo chicken meatballs. All kinds. I love meatballs and Italian food (especially this Three Cheese Baked Ziti). I've been working hard to perfect this recipe and I've finally made it exactly the way I envisioned it for so many years.
The key to the perfect meatball
The best Italian meatballs are packed full of ground beef, seasonings, bread crumbs, and milk. You read that right. My secret ingredient is milk. I got the idea from a Betty Crocker recipe and morphed the rest of this recipe to meet our tastes. I love how easy and delicious these meatballs are (I even let my 5-year-old help).
I'm easy and love these on top of a big plate of spaghetti. If you wanted, you could get extra fancy and make yourself meatball sandwiches on soft rolls. Either way, you are going to fall in love with these delicious meatballs. Also, if you have a pressure cooker, try this method for making spaghetti and meatballs in your pressure cooker.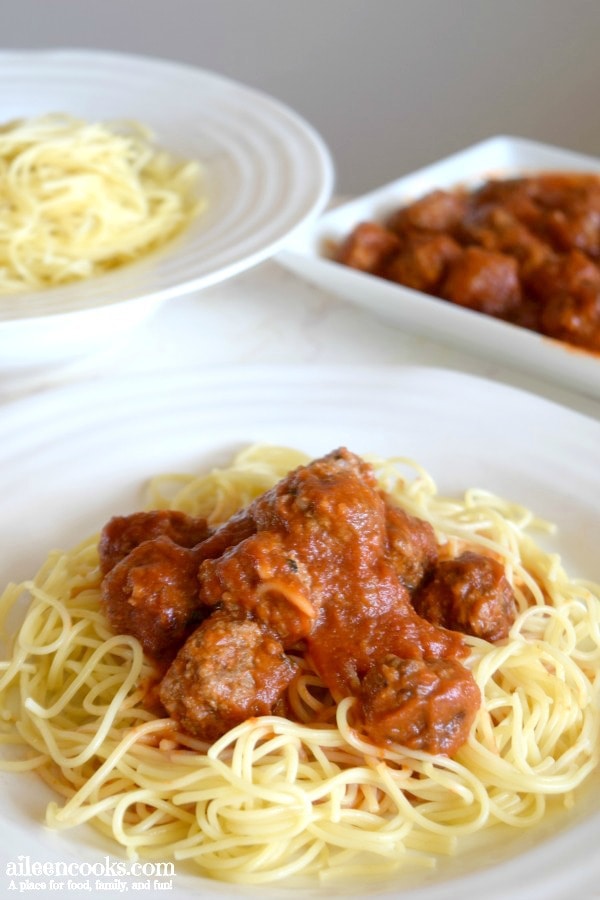 Freezing Italian Meatballs
If you have been around for long, you know I love stocking my freezer for busy nights. Meatballs are one of those recipes that are extremely freezer friendly. There are a couple of different ways to freeze them:
Prepare the Italian Meatballs to the point of baking. Cover with two layers of foil, label, and freeze. To cook: defrost overnight, and add 10-15 minutes baking time.
Bake the meatballs. Divide into individual freezer-friendly containers and freeze. To cook: reheat at 50% power in the microwave until hot and bubbly. You've got your own TV dinners!
Brown the meatballs and skip making the sauce. Spread out on a cookie sheet in a single layer (without them touching). Freezer for 2-3 hours and then slide into a freezer bag. To cook: take as many out as you want at a time and add to your favorite dishes.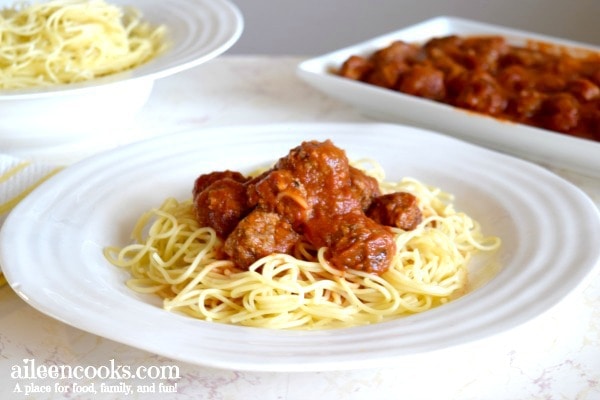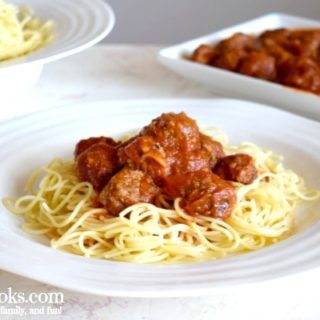 The Best Italian Meatballs
Look no further for the perfect Italian meatball recipe!
Ingredients
Meatballs
1

pound

ground beef

1/4

cup

panko breadcrumbs

1/4

cup

milk

1

tbsp

Worcestershire sauce

1

tsp

dried basil

1/2

tsp

dried parsley

1/2

tsp

garlic powder

salt and pepper

to taste
Sauce
1 15

ounce

can tomato sauce

2 8

ounce

can tomato paste

1/4

cup

water

1

teaspoon

granulated sugar

1/2

teaspoon

dried basil

1/2

teaspoon

crushed red pepper

1/4

teaspoon

dried oregano

1/4

teaspoon

salt

1/8

teaspoon

black pepper
Instructions
Preheat oven to 400 degrees. Grease a 9x13 inch pan and set aside.

Place the meatball ingredients into a large bowl.

Mix well with your hands until the meatball mixture is fully combined.

Roll the meat mixture into golf ball sized meatballs.

Heat a large skillet over medium-high heat.

Working in batches, brown the meatballs. Cook them approximately 30 seconds on each side and then transfer into the greased baking dish.

Whisk together the sauce ingredients.

Pour the sauce over the browned meatballs in the baking dish.

Bake uncovered for 40 minutes.
Nutrition