This recipe for egg and sausage breakfast casserole was originally shared with me during my single days of working in the city. I was attending a Christmas morning brunch and was supposed to bring a dish that could feed a crowd. I was not much of a cook in those days.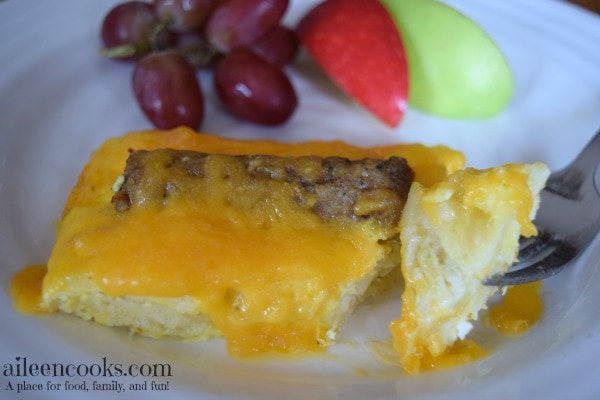 A friend mentioned she had a recipe for an easy and filling breakfast casserole. Her dad made it every year on Christmas morning while she was growing up. In fact, he made it the night before and refrigerated it.
This was a totally new concept for me! I was excited to be able to bring an actual home-baked meal and not have to stress over making it first thing in the morning.
How to make an Egg and Sausage Breakfast Casserole
Start with Crescent Rolls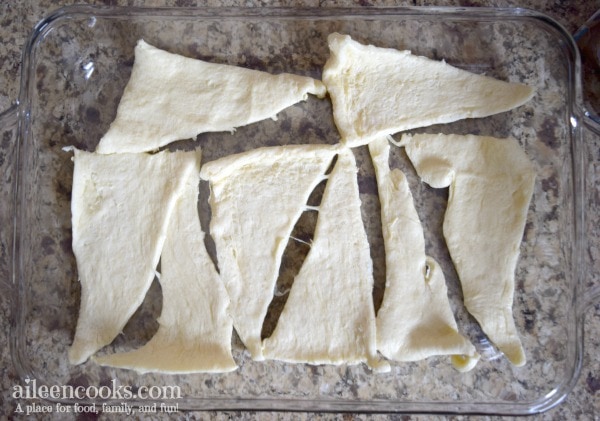 Then hash browns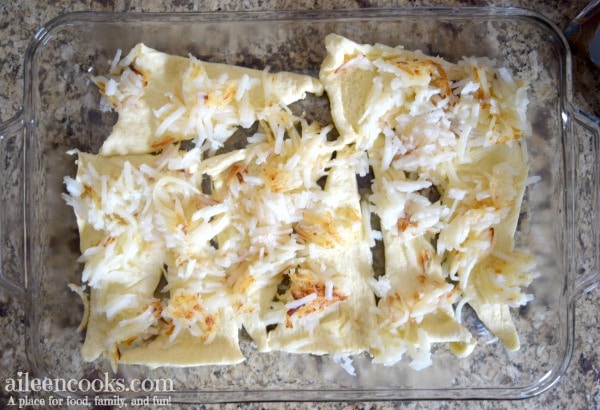 Followed by Sausage
Eggs Next + Bake for 30 Minutes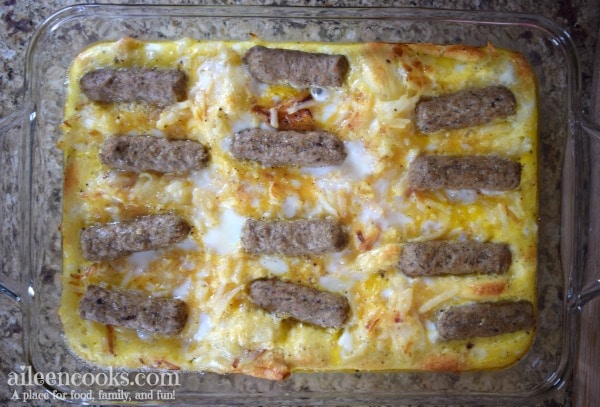 Top with cheese + Bake Again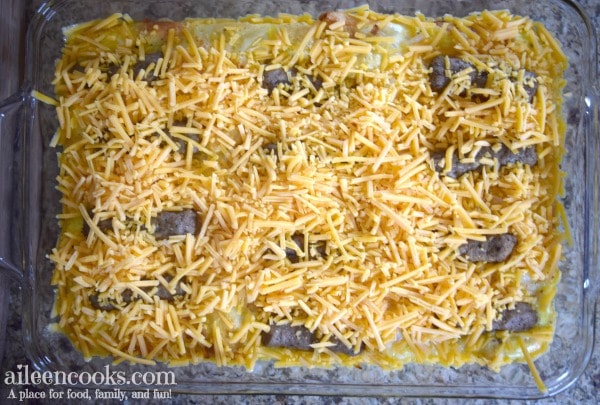 Enjoy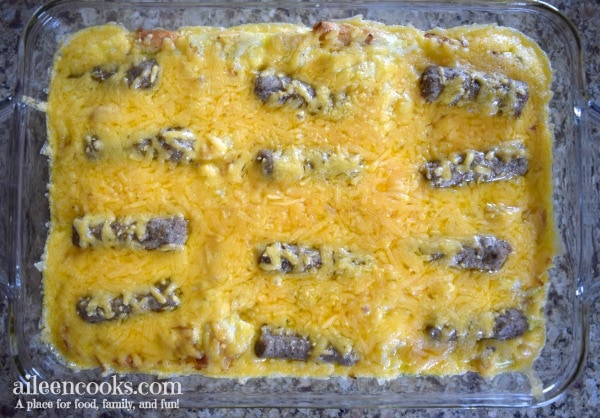 As I mentioned above, you can prepare this casserole the night before and pop it in the oven in the morning. The baked version will also keep in your refrigerator for a couple of days. You may also want to read our tutorial on how to freezer casseroles for extra make-ahead tips.
You may also like Christmas Sprinkle Pudding Cookies.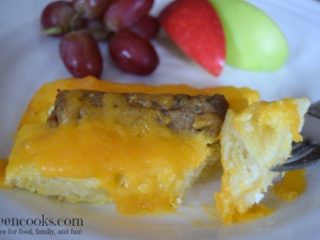 Yield: 12
Egg and Sausage Breakfast Casserole
Prep Time: 15 minutes

Cook Time: 35 minutes

Total Time: 50 minutes

This sausage &egg breakfast casserole may be prepared the night before and refrigerated (covered) over night.
Ingredients
1 small package frozen hash browns
1 roll refrigerated crescent roll dough
12 turkey breakfast sausage links
12 large eggs
1/2 teaspoon salt
1/4 teaspoon pepper
2 cups shredded sharp cheddar
Instructions
Preheat your oven to 350 degrees. Grease a 9x13 inch baking dish and set aside.
Cook the hash browns according to package directions.
Meanwhile, arrange the crescent roll dough in a single layer at the bottom of the baking dish.
Spread the cooked hash browns over the crescent roll dough.
Top the hash browns with the sausage links - evenly spacing them out to create single servings.
Whisk the eggs, salt, and pepper together until the eggs are fully blended.
Pour the eggs into the baking dish, over the sausage links.
Bake, uncovered for 30 minutes - until the eggs are fully set.
Sprinkle the cheddar cheese over the casserole and return to the oven for an additional 5 minutes.
Nutrition Information
Amount Per Serving

Calories 252

Nutrition information is an estimate.

Recipe source: Adapted from a recipe a friend shared many years ago.
Related Posts: