It's been a whirlwind year in Instant Pot land. I jumped head-first into creating Instant Pot recipes for all of you this year. I've loved every minute of it and am so appreciative of all of you for sticking around my little corner of the internet. I'm grateful for you trying my recipes, giving me feedback, and sharing them! I thought the end of the year would be a great time put together a list of the top 10 best instant pot recipes.
What makes these the best instant pot recipes?
This list of 10 best instant pot recipes is a collection of recipes all shared from my site, Aileen Cooks. This is comprised of the recipes that have been searched for the most, viewed the most, and shared the most this year. I have an awesome little tool that most bloggers use (I won't bore you with the details) that gives us all kinds of details on what people like on our websites.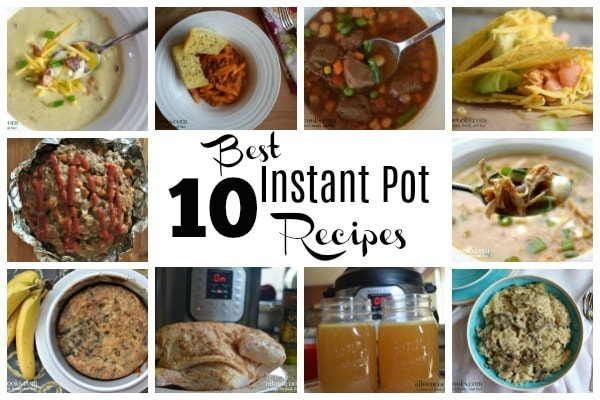 New to the instant pot? Check out our instant pot guide here.
This list has come from you – my amazing readers. Not just my opinion on the best instant pot recipes. Although, I could write a whole post on my personal favorite list of best instant pot recipes. But we will have to save that one for another day.
Also, if you're still on the fence about getting an Instant Pot, than this list on why the instant pot is great for moms may help you make a decision. I'm also working on a post for all of the newer instant pot users on how to get started with your pot. If that's you, come back later this week for that post!
Here is your list of the best instant pot recipes from Aileen Cooks. Listed from Ten to One!
Okay, here we go. On to the list of the 10 best instant pot recipes you need to try. Like immediately. If you have already tried them, than you can just add them to your list to make again. 😉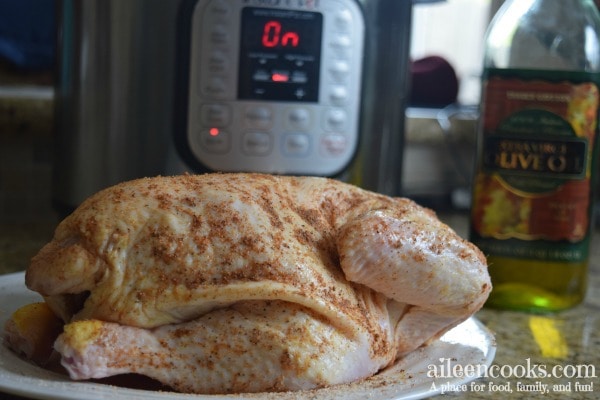 This super simple recipe for cooking a whole chicken in the instant pot showcases one of my absolute favorite features. Cooking whole cuts of meat quickly! It cooks in just 38 minutes for a 6 pound chicken. That is lightening fast, especially compared to how long it takes to cook in a slow cooker (read: all day).
You might be wondering if the whole chicken in the instant pot comes out dry. The answer is, no. It comes out moist, tender, and falling off the bone. It's also a super frugal recipe – thanks to all of the wonderful recipes you can make with leftover cooked chicken.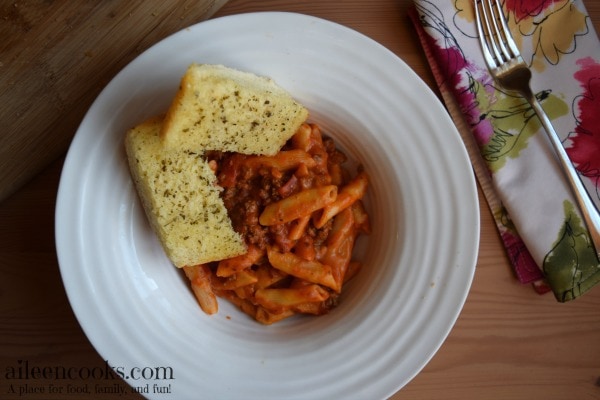 This recipe is my take on Instant Pot Baked Ziti. I experimented with cooking pasta in the instant pot for quite a while before I shared this recipe. I didn't want to share a boring recipe for pasta and sauce. I wanted to share something creamy, flavorful, and satisfying. This recipe for Instant Pot pasta with meat sauce does all of that. Make it with a batch of cheesy garlic bread and you will be in heaven.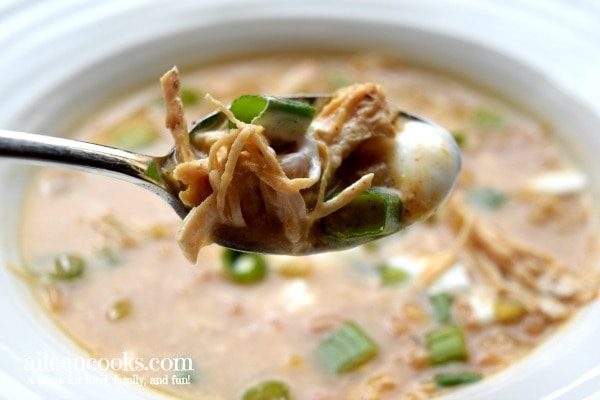 It was a very close race between instant pot white chicken chili and instant pot pasta with meat sauce. The white chicken chili recipe just narrowly won. But I would advise you to add both of these recipes to your list of instant pot recipes to try.
This white chicken chili is my husband's new favorite chili recipe. It has all the flavor of chili that has simmered away on the stove or slow cooker all day. Yet it cooks in just 30 minutes. It's packed full of flavor from diced green chilies, creamed corn, onion, garlic, and tons of spices. Then it's topped with sour cream and green onions. Delicious.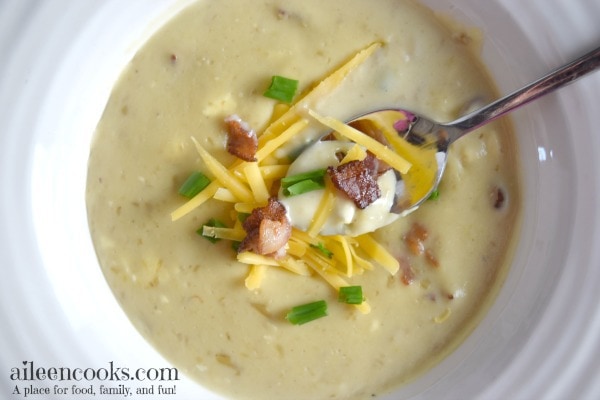 I don't think I need to be very convincing on this recipe. Just say it: Loaded. Baked. Potato. Soup. in the Instant Pot electric pressure cooker. Do I really need to say more? Okay, I will. It's creamy and delicious. It's topped with bacon, cheese, and scallions (or chives, if that's your thing).
My only apology is that I put the word "pot" and the word "loaded" right next to each other. I left a few of my non Instant Pot friends scratching their head at such a post on my family blog. I promise it's 100% PG and always family friendly on Aileen Cooks. 🙂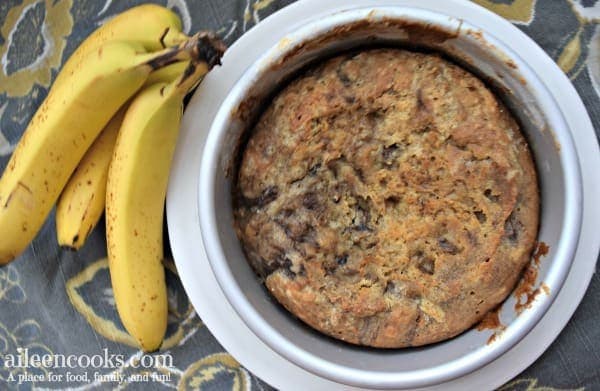 This next recipe isn't a savory recipe at all. It's a recipe for banana bread. And it takes just as long as in the oven. Now, before you run away thinking I'm crazy pants telling you to learn a whole new way to make banana bread when you already know how to bake it in the oven. Hear me out.
Instant Pot banana bread is completely different than it's oven-baked cousin. It's a denser bread – more like a pound cake. The flavor and texture are completely different. Plus it comes out round like a cake, so that's fun.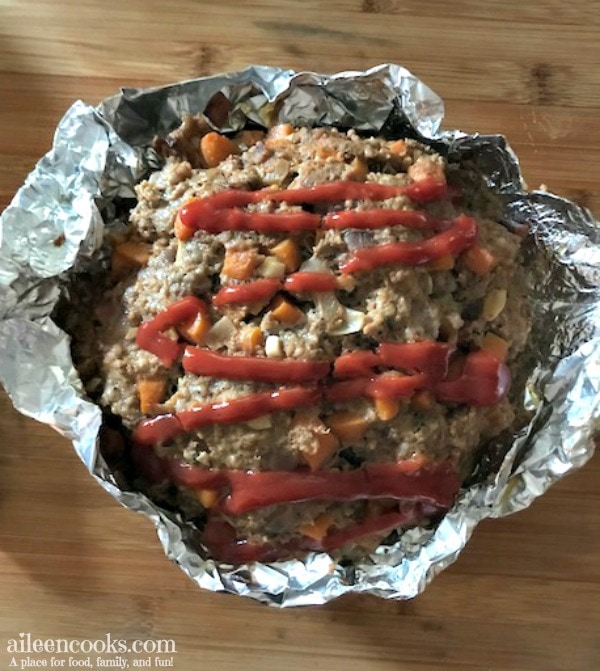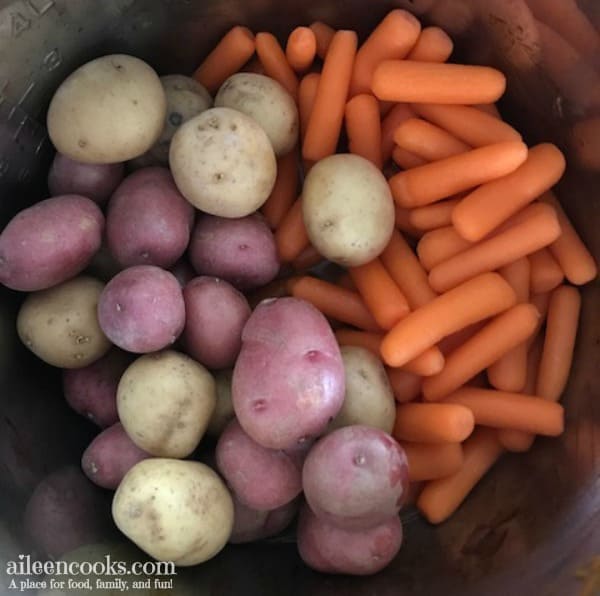 I never thought I could love a meatloaf recipe more than my sweet and spicy meatloaf recipe. I was a loyal fan for many, many years. And if you don't have an instant pot, than it's still the hands-down best meatloaf recipe (in my opinion). You just can't beat making meatloaf with potatoes and carrots in the instant pot.
This recipe uses the pot in pot method, which means it all cooks in the pot at the same time. I don't have to dirty two extra pans making potatoes and carrots separately, and I don't have to waste that extra time in my kitchen making the sides to go with my favorite meatloaf. I may love cooking and sharing recipes with all of you, but that doesn't mean I want to live in my kitchen. I'm guessing you don't want to live in your kitchen either. 🙂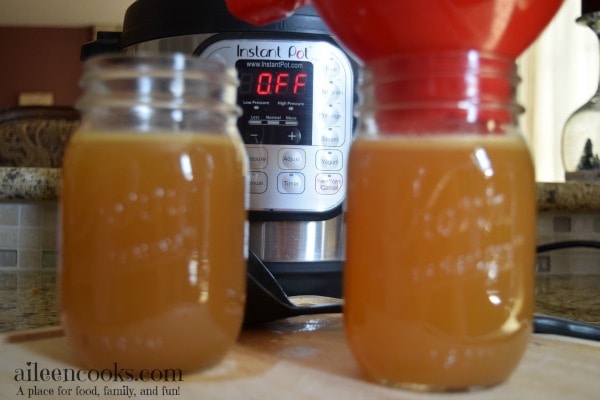 Add this to your list of recipes to try after you make a whole chicken in the instant pot. It's the fastest way to make chicken stock and it comes out super rich and flavorful. Plus, it makes a huge batch of chicken stock! Perfect for all of those instant pot soup recipes you are going to try during the winter. This recipe is so simple and a total game changer. I even shared a tutorial on how to make instant pot chicken stock in my Facebook group – Instant Pot Recipes for Families.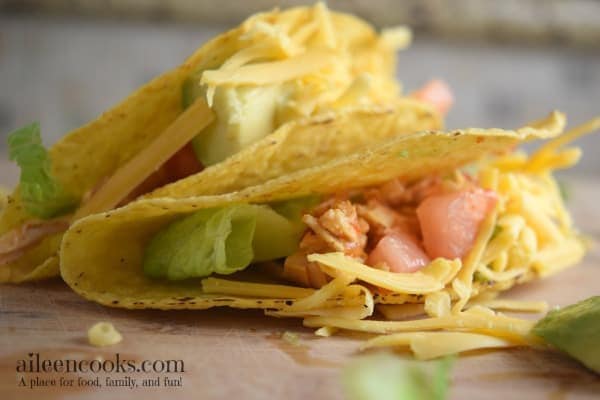 My 2nd favorite instant pot recipe (right behind the meatloaf). It's quick, it's easy, it's delicious. My kids love this recipe for Instant Pot salsa chicken tacos, too! Not only does it cook chicken breasts (from frozen!) in 25 minutes, but the sauce you cook it in  takes less than 5 minutes to mix together. That means you can spend 5 minutes mixing together an easy sauce, throw in some frozen chicken breasts, and walk away. The only thing better than that is not having to cook at all!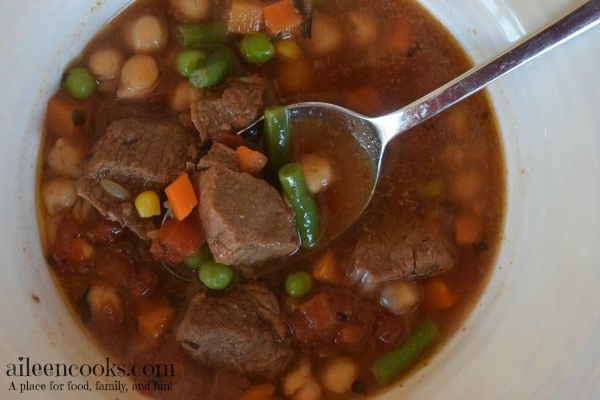 The first instant pot recipe ever shared on the Aileen Cooks blog and it's in the #2 space of the top 10 best instant pot recipes. And for good reason. It's a warm and hearty soup recipe that's packed with flavor and cooks lightening fast despite the fact that you're cooking with stew meat – which generally takes a while to cook.
It's also packed with vegetables, making you feel good about your meal choice. Not that you really need any convincing. Instant Pot vegetable beef soup is the second most searched for instant pot recipe on Aileen Cooks, according to google. It's another one of my favorites. 🙂
Okay, here it is the number One instant pot recipe from the list of top Ten best instant pot recipes.
Are you ready?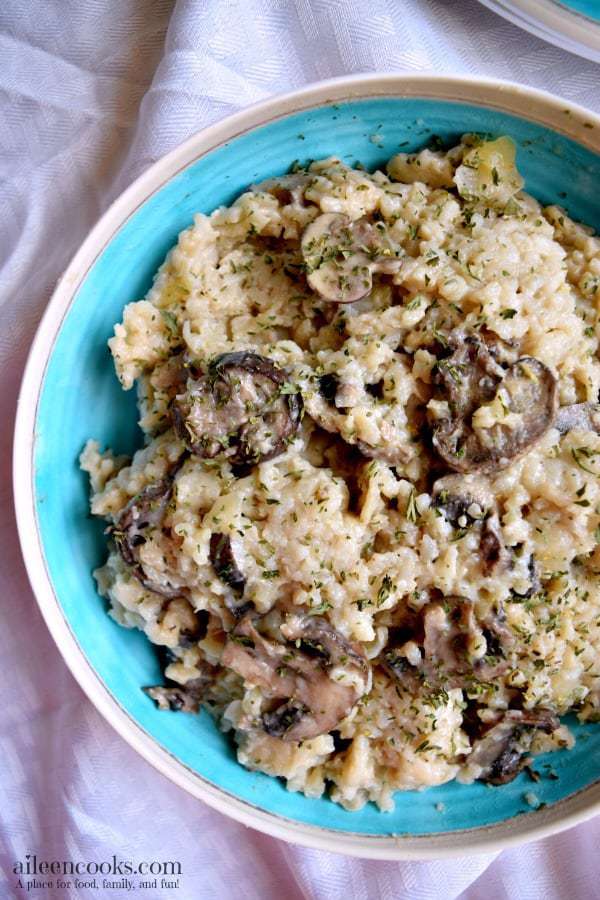 This recipe for instant pot risotto will change your world. It shows the true beauty behind cooking with the Instant Pot. If you have ever made risotto, you know the way to a creamy risotto is standing in front of the stove and stirring. The entire time. It's worth it in the end, but so much work! I would argue that if you are a huge risotto lover, than owning an instant pot just to make risotto is completely justifiable.
You add in all of the ingredients and walk away. You read that right. You walk away from the risotto in the Instant Pot. And it tastes Exactly. The. Same. Instant pot risotto is also extremely versatile. Just take a look at the comments to see what others have done to change out the veggies, add chicken, etc.
There you have it. The top ten best instant pot recipes. Which one is your favorite?