Spread some kindness this October by leaving a special treat for one of your neighbors. It's called BOOing and it is so much fun!
I first heard about people getting BOOed a couple of years ago. I think I may have first learned about it on social media and instantly loved the idea.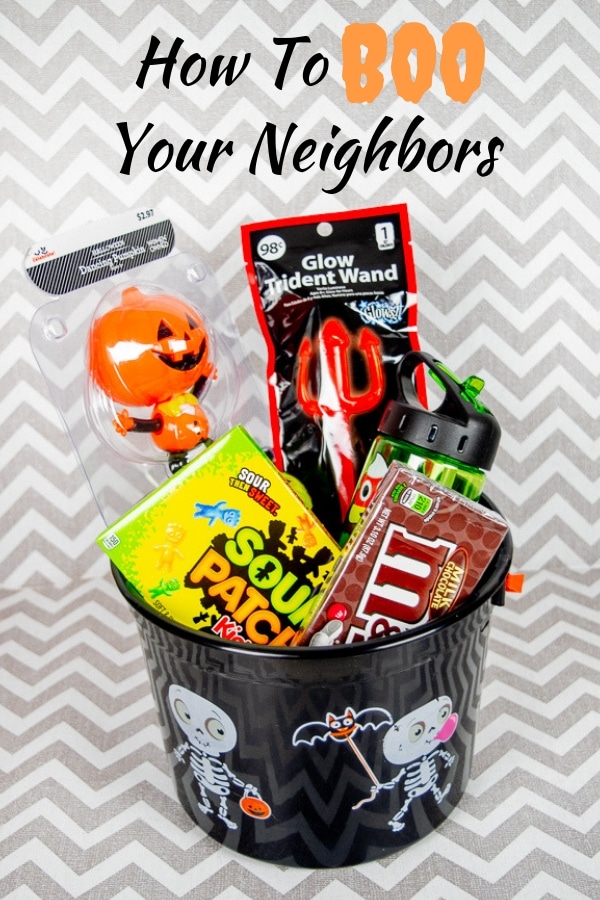 The basic premise is this:
Pick a neighbor or friend to BOO
Get a Halloween themed bucket
Fill it with Halloween treats, toys, or knick knacks
Leave it on their doorstep anonymously
A lot of people also leave a printed note with a poem on it, encouraging the person or family to pay it forward and BOO someone else.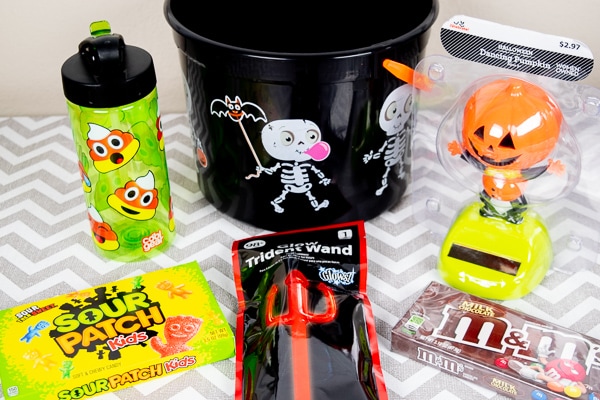 Two Ways to BOO Your Neighbors
If you want to join in on this fun activity, pick someone to BOO and get to it! You have until October 31st to bring joy to one of your neighbors with a special surprise.
Our neighborhood does it a little differently. We have a neighborhood Facebook group and for the last two years, one of the women in the group has collected the names of people who want to participate. Including the ages of their kids (if they have kids) and any allergies they may have. Then, she assigns each family to another family and provides the address.
This year, we were assigned an 11-year-old boy. We don't know him, so I didn't know his interests. Just that he was a boy and 11. Never the less, I hit the store and browsed until I found things I thought he might enjoy.
You may also like: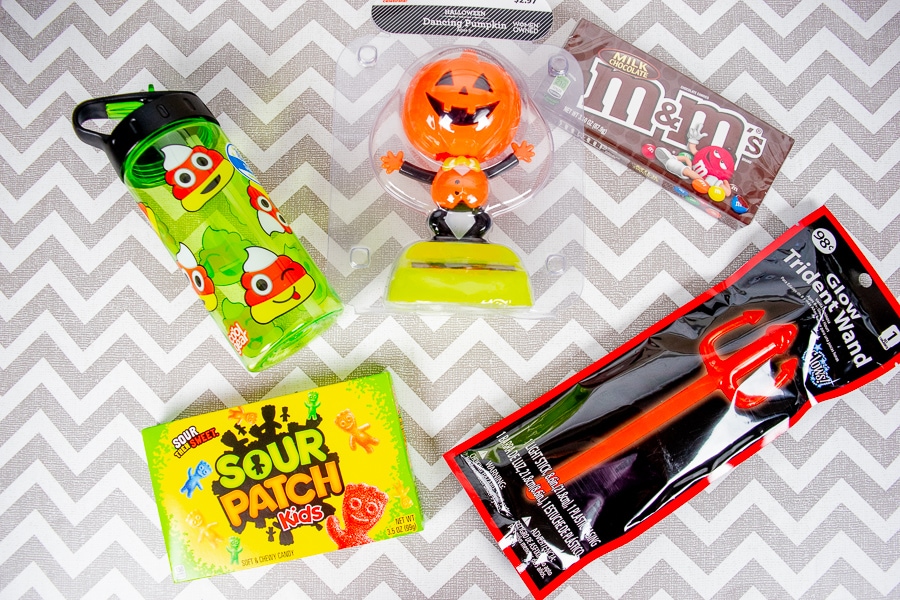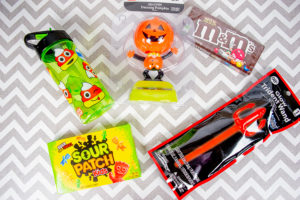 Here is what ended up in my BOO basket for a tween boy:
2 full-size candies
Dancing Pumpkin
Glow Stick
Halloween Water Bottle
All of this cost me about $8. Not bad for spreading a little bit of Holiday cheer. I probably could have kept costs down even more, had I done my shopping at Dollar Tree. It was a fun way to spread the joy to someone else. I even got my kids involved. They were so excited to ride along with my as I dropped the BOO basket off on the boy's porch.
Have you ever been BOOed?