Are you thinking about ordering Wonder Crate for your child? Do you want a fun subscription box that teaches your kids about role models who made a difference in our history? Keep reading for our full Wonder Crate review! Thank you to Wonder Crate for sending us a sample to facilitate this review.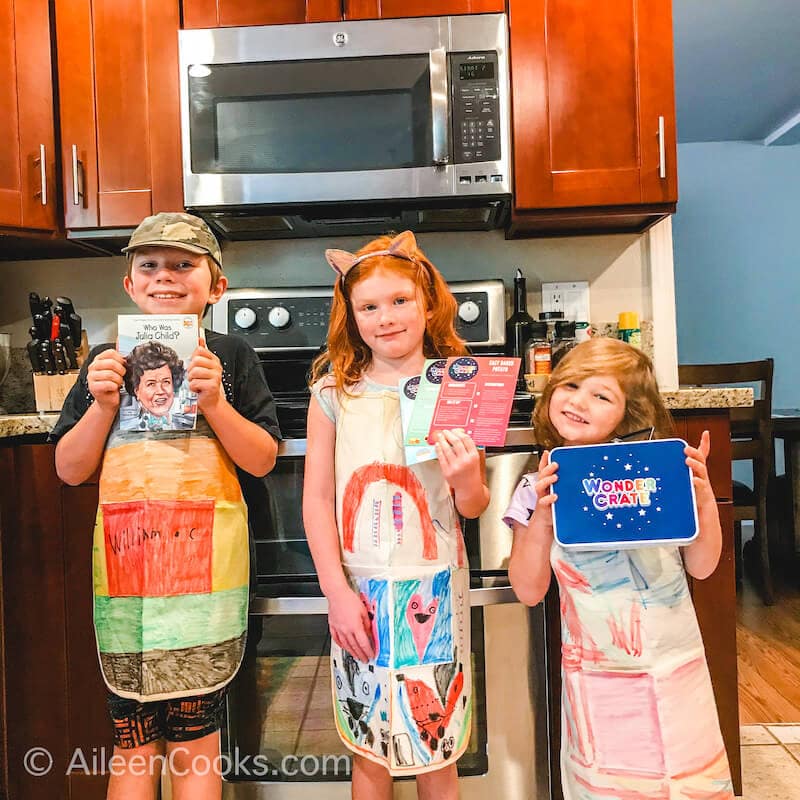 Welcome back to another week of Subscription Box Sunday! Every week, we review a different subscription box for you to help you decide which box will be best for your family! Make sure to follow us on Instagram and subscribe to our newsletter so you never miss a week of Subscription Box Sunday.
PAST SUBSCRIPTION BOX SUNDAY POSTS:
About Wonder Crate
"Inspire the next generation of change-makers by introducing kids to real people that used their courage, perseverance, and passion to make the world a better place and let them know that they can too!" Source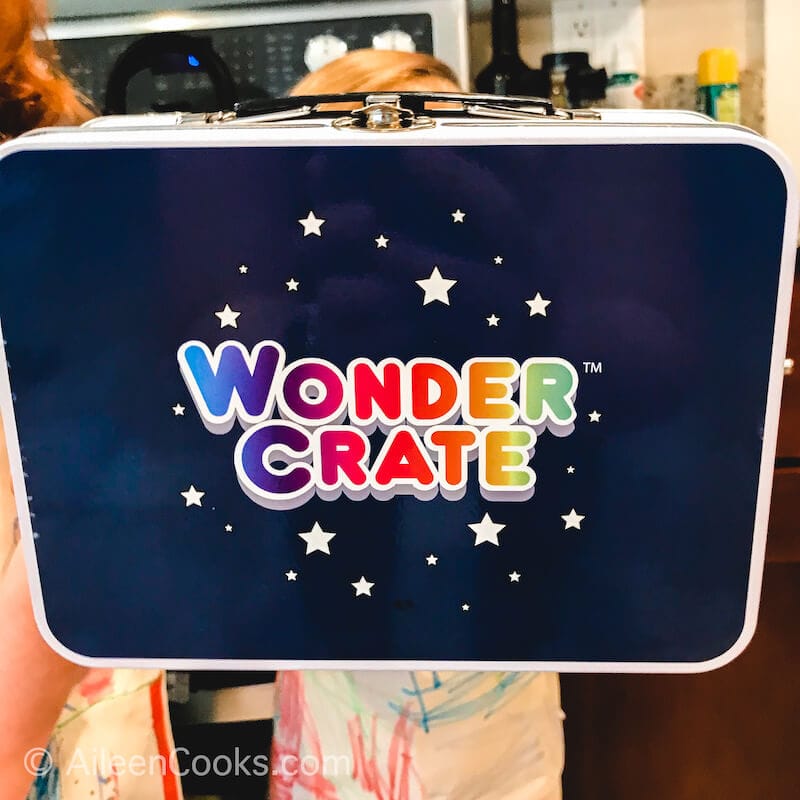 Wonder Crate offers two lines of subscription boxes: Wonder Crate Kids and Wonder Crate Jr.
Wonder Crate Kids includes a biography from the Who Was? series, hands on activities that tie in with the book, and a guide for parents. The first month's wonder crate also includes your choice of a tote or lunch box.
You can choose to receive crates about artists, innovators, or activists. Alternately, you can choose to receive a combo series that includes crates from all three lines. Wonder Crate Kids is geared toward kids ages 8 to 11 years old.
Wonder Crate Jr. includes a hard-backed biography geared towards younger kids, hands on activities that tie in with the book, and a guide for parents. Possible role models include Leonard de Vinci, Marie Curie, Neil Armstrong, Amelia Earhart, Jane Goodall, and MLK Jr. Wonder Crate Jr. is geared toward kids ages 5 to 7 years old.
For the purpose of this review, we will be discussing Wonder Crate Kids.
Wonder Crate Kids Review
The Wonder Crate Kids crate we received was on Julia Child. This was so perfect for us, since I published a cookbook last year. Our kit came with the biography Who Was Julia Child?, a full-sized blank apron, fabric markers, and recipe cards. In addition, wonder crate sent additional information and activities via email to me.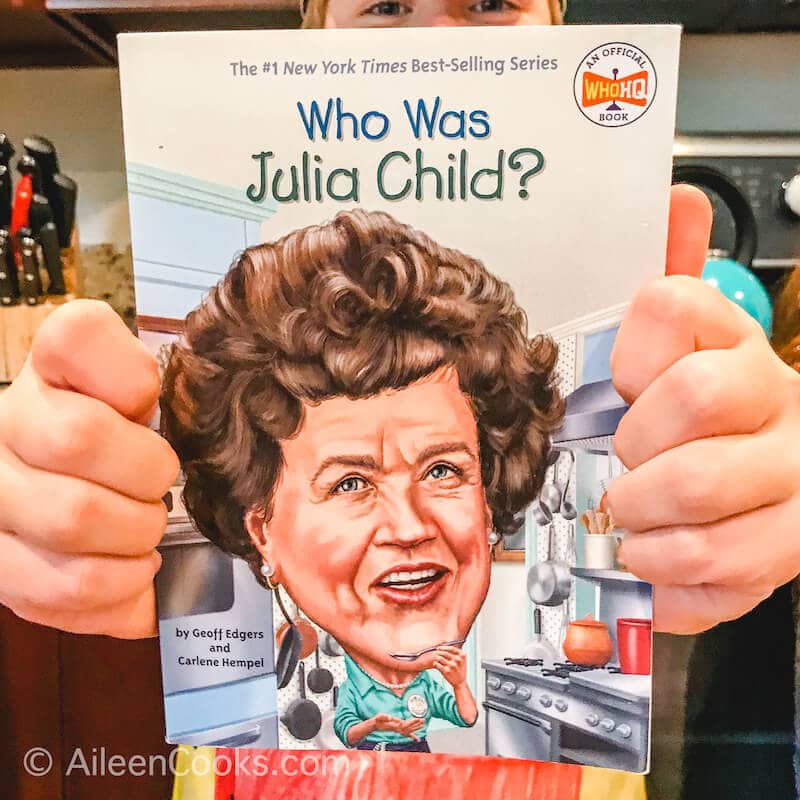 How long did it take to finish?
We decided to split up the reading of the book on Julia Child to one chapter per day, during our Morning Basket time. It looks us about 2 weeks to read the book and I really could have read it faster, but wanted to spread it out and discuss each chapter with my kids.
My kids are ages 3, 6, and 8. So my oldest child is really the only one who fit into the age range for this kit but my 6 year old was also very into listening to the story of Julia Child's life and retained a surprising amount of information and asked lots of questions.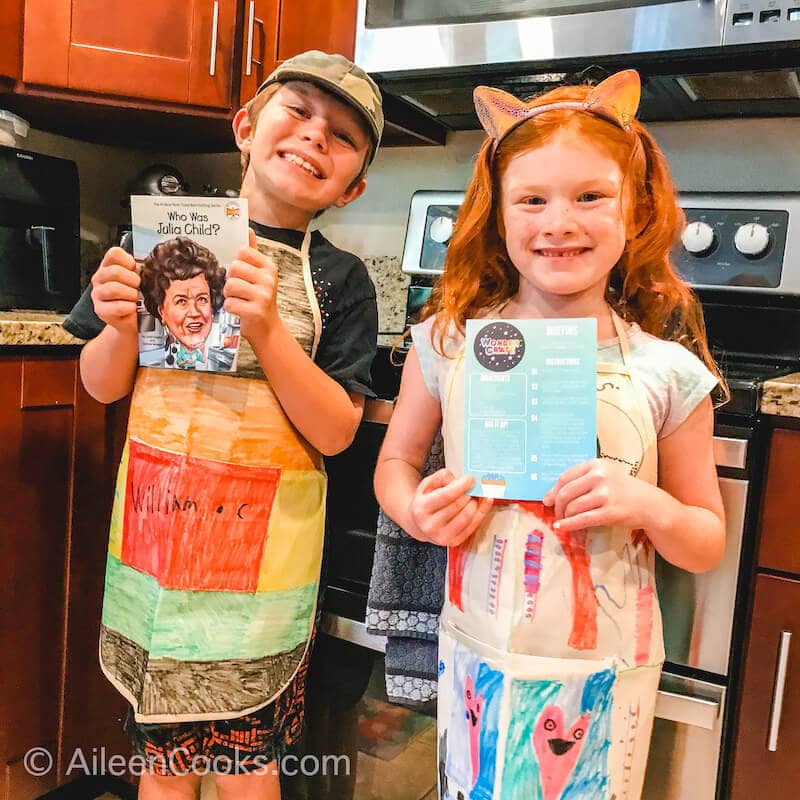 Who Was? Series
This was our first time reading a Who Was? book and I can say that we are hooked. My son has pulled them out every time we have visited the library since reading this book and wants to read all of them. I also really enjoyed learning about Julia Child from the start of her life, versus when she became a famous chef.
As we read through the book, we brought out our globe several times to point out where she was born, traveled, and lived throughout her life. We also looked up many clips of Julia Child on her cooking show – along with many fun bloopers. My kids loved it!
Decorating Aprons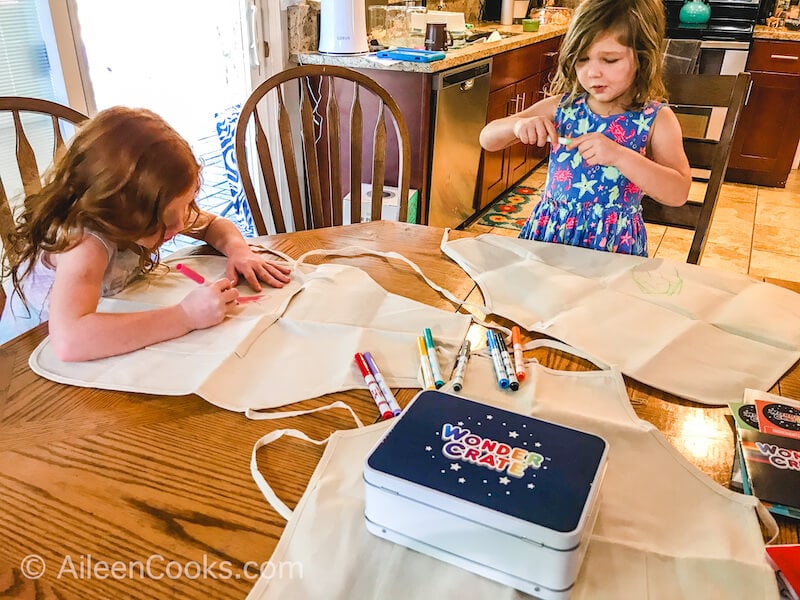 The big anticipation for my kids was getting to decorate their aprons after we finished the book. The fabric markers included were excellent quality and lasted through all three kids decorating full sized aprons.
The aprons themselves were great quality. They were full-sized (adult sized) aprons with thick fabric. They were not cheap, flimsy aprons you can purchase at your local dollar store.
Having owned many of the kids-sized cheap aprons, I was really glad to have a nice quality apron that will last my kiddos for years.
Recipe Cards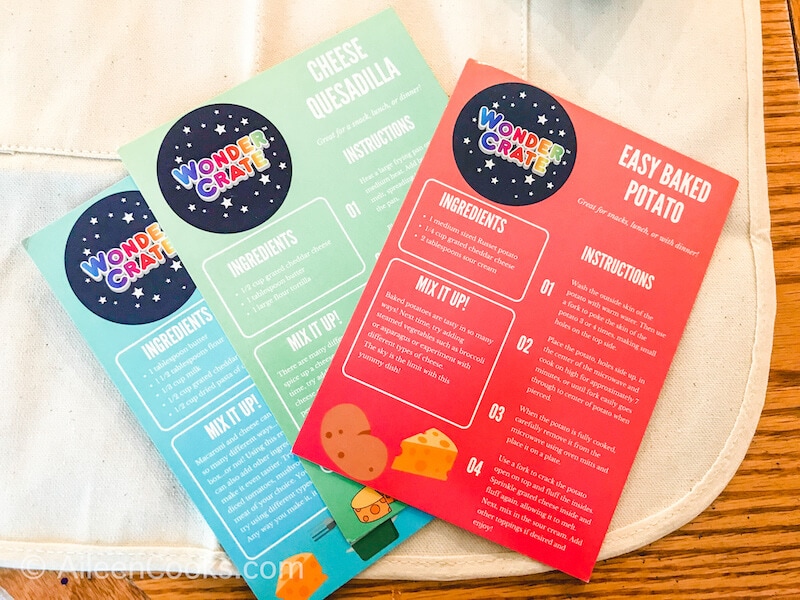 The recipe cards were made of thick, colorful card stock. They were not recipes from Julia Child, but easy, kid-friendly recipes. I think this was the right way to go and introduces an opportunity to get hands-on and start learning to cook.
You may also like: 25+ Cooking Recipes for Kids or How to cook with kids (and enjoy it)
Overall, we really enjoyed this subscription box. I love that they are focused on introducing quality role models to our kids while offering activities that keep them engaged.
I would absolutely order Wonder Crate again and would even subscribe if we weren't currently working on our Subscription Box Sunday series. Sadly, I only have so much time. When this series is over, I look forward to revisiting Wonder Crate Kids again!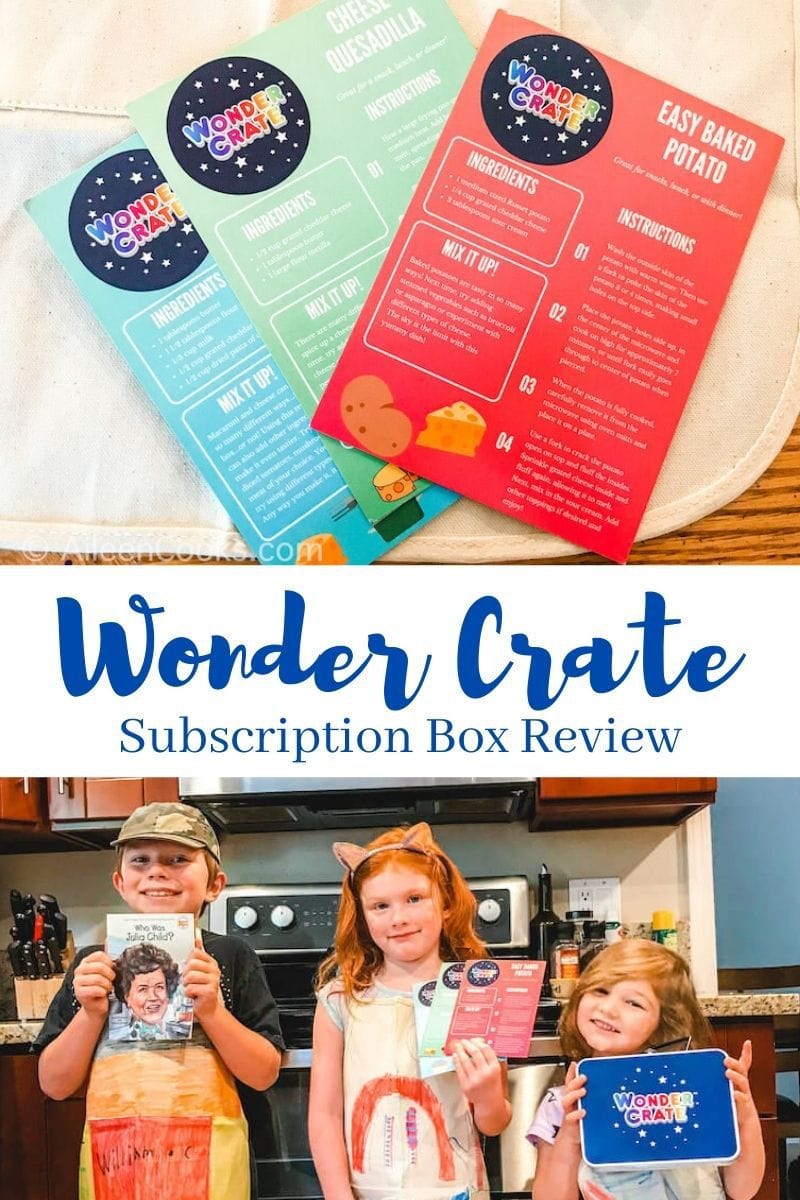 Pricing
At the time of publication, Wonder Crate was $23.96/month on Crate Joy for a 12 month subscription. Prices are subject to change.
Can Wonder Crate be used for multiple children?
It is possible to split a Wonder Crate kit among multiple children as the book can be read aloud to all of the children at the same time. However, you may need to get creative with the included activities and procure additional supplies on your own.
There is an option for "pod kits" on the Crate Joy website. This gives you the option to receive additional supplies (including extra copies of the book) be sent for anywhere from 3 to 6 children.
What did you think of our Wonder Crate review? Have you tried this subscription box? Let us know below in the comments!