Are you looking for a kid-friendly way to introduce The Arts into your child's life? Music Library Box may be for you! Keep reading for the full Music Library Box review from a homeschool mama of three! Thank you to Music Library Box for sending us a box to facility this review.
Welcome back to another week of Subscription Box Sunday! Every week, we review a different subscription box for you to help you decide which box will be best for your family! Make sure to follow us on Instagram and subscribe to our newsletter so you never miss a week of Subscription Box Sunday.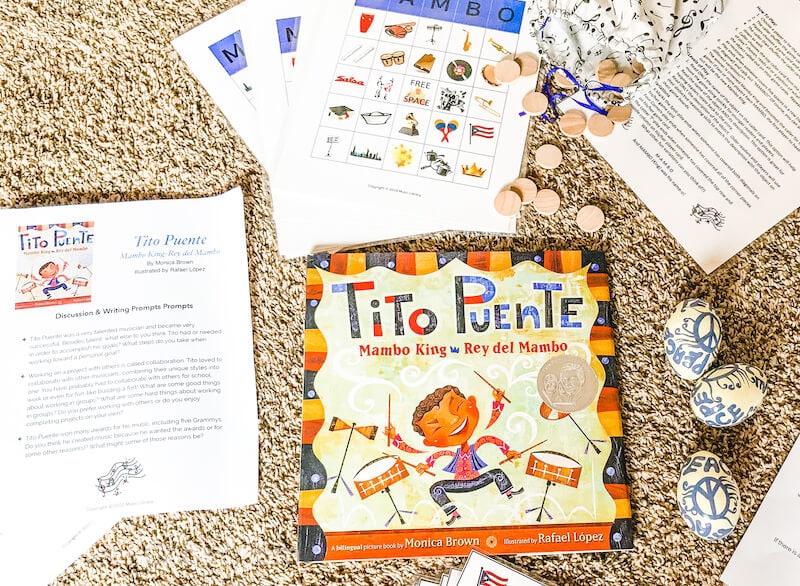 PAST SUBSCRIPTION BOX SUNDAY POSTS:
About Music Library
"Music Library's Mission Is To Support Parents On Their Journey To Raise Life-Long Learners And Avid Readers Who Become Participants In And Patrons Of The Arts." Source
The woman behind Music Library is Shanan. She is a homeschool mom and music educator. She has decades of experience in music education and sends her vast knowledge of music home to us so we can share it with our children.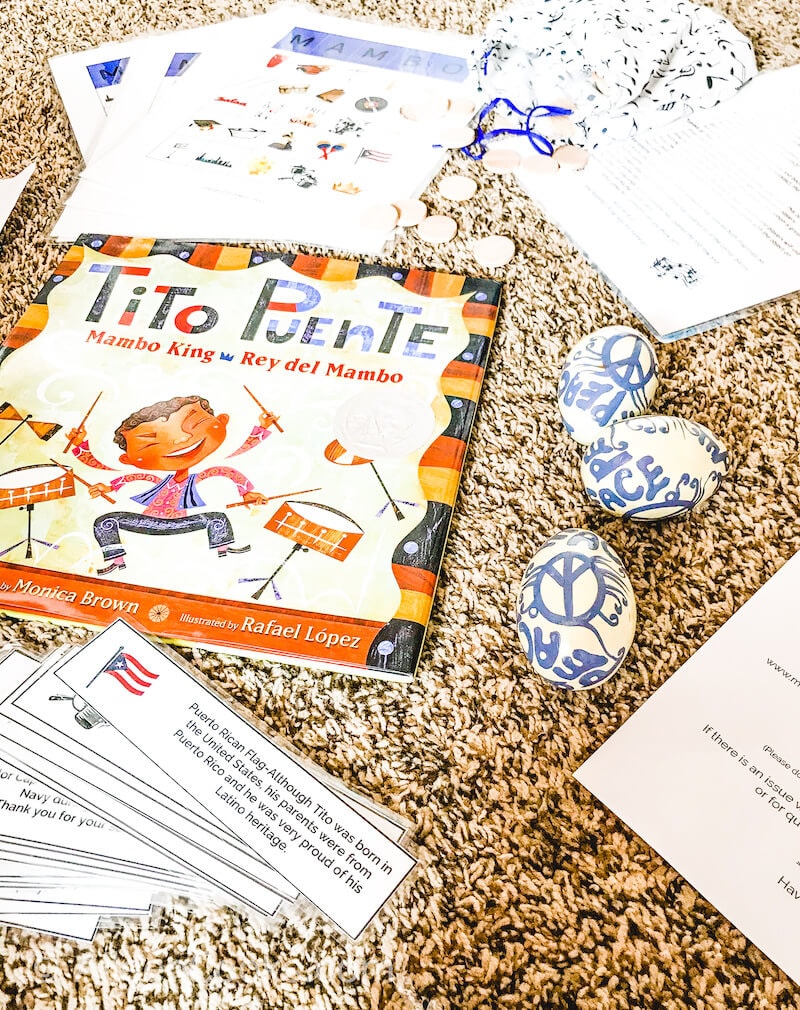 What comes in the Music Library Box?
Every box includes a hand-picked children's book about a musician. Included in each box is also activities that vary each month and align with that month's musician and type of music. In addition, Music Library Box includes exclusive digital resources with access to printables and more.
Inside the Mambo Box
The box we tried out was all about Mambo! It included a beautifully written and illustrated book about Tito Puente. I am a total sucker for beautiful children's books and this is a book we will hold on to for a long time!
Also in the box were egg shakers. I LOVE that they instantly engaged my kids and got them up dancing and singing while shaking their egg shakers. We pulled up music by Tito Puente and they instantly ran away with my phone and danced together in the living room for a good half an hour.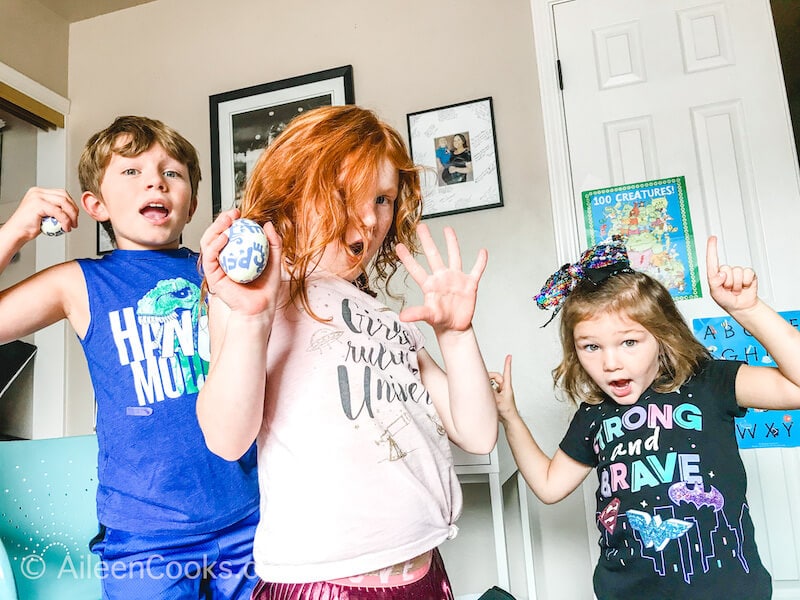 The activity in the box was a Bingo game named Mambo. Included were pictures of different things about Mambo and Tito Puente that helped us build our vocabulary in a fun and engaging way.
I really like that this game is something we can keep and use again and again. The bingo pieces were real wood that we can use with other bingo set's too!
The box also included a print-out with lots of information on how to apply the month's lessons and additional information for the adult to read.
Music Library Box Review
This box was beautifully curated and I love that Shanan (Music Library Box's creator) saw a need in the subscription box world and filled it in such a creative way.
This is a great option for a subscription box because it fills a void that many children are missing even more now that most schools are cancelled and music classes are non-existent or being filled in via zoom.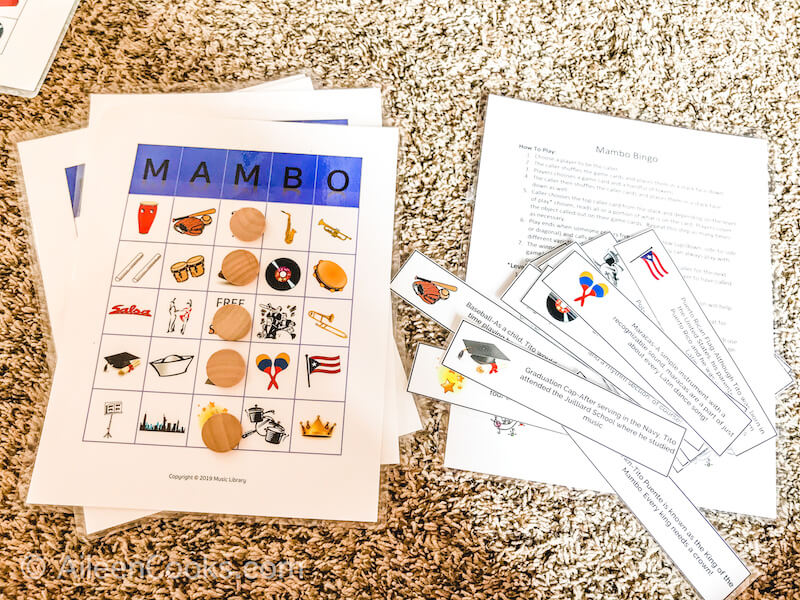 Even if you are a family who already involves yourself in music via piano lessons, etc., Music Library is a great way to supplement your child's music education and broadening their knowledge in a fun and engaging way.
Can Music Library Box be shared between siblings?
Yes! I used Music Library Box with all three of my kids (ages 8, 6, and 3 at the time). Because the activities are based around a children's book and listening to beautiful music, it can easily be used by the whole family.
How much does Music Library Cost?
At the time of publication, Music Library Box was as low as $39.33 on CrateJoy.