iSprowt Science Kit Review
Are you looking for a monthly science kit for your child that is fun and engaging? Keep reading our iSprowt Review to find out all about iSprowt STEM Kits that are both educational and entertaining! Thank you to iSprowt for sending us a sample box to facilitate this review.
Welcome back to another week of Subscription Box Sunday! If you are new here, we review a new subscription box every single week! Make sure you subscribe to our newsletter and follow us on Instagram so you don't miss out on the fun!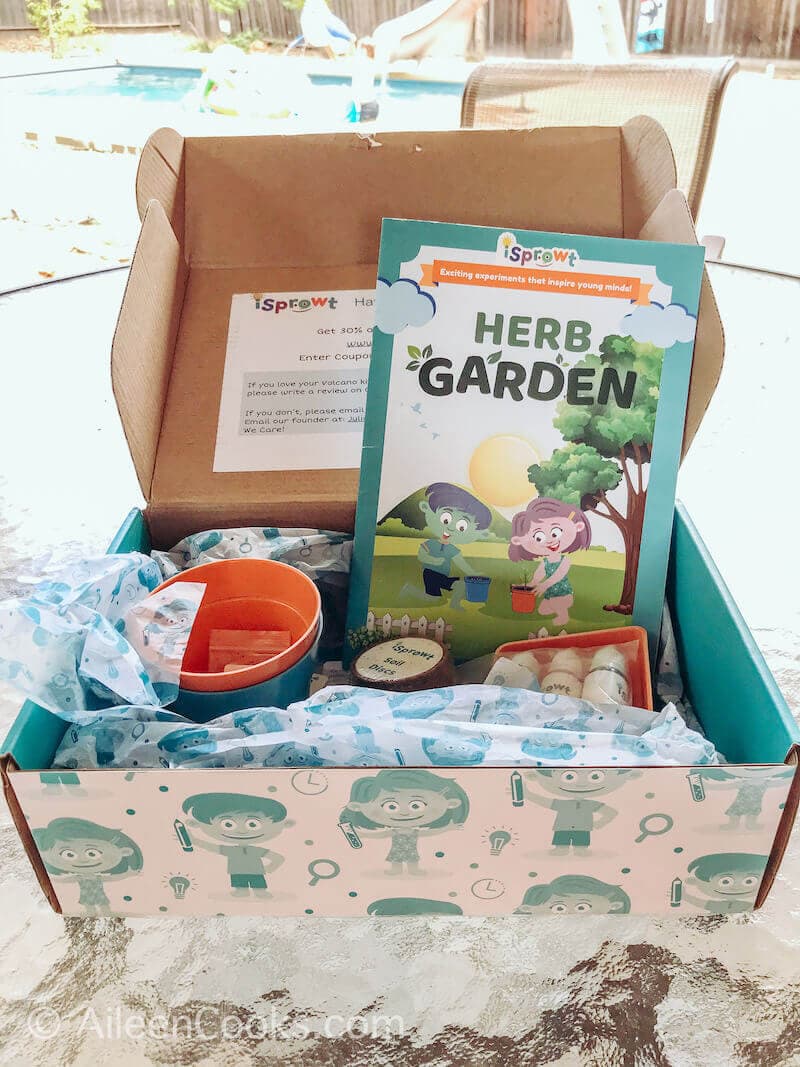 This week, we are reviewing iSprowt. If you are looking for a STEM/STEAM focused subscription box for your child, then iSprowt may be for you! Make sure you also check out our reviews on Kiwi Crate Review, We Craft Box Review, and Green Kid Crafts.
PAST SUBSCRIPTION BOX SUNDAY POSTS:
About iSprowt
iSprowt is a monthly kids subscription box focused on sending STEM projects to your child each month. Each box includes:
Inspiring Experiments: Ranging from 5 – 30 minutes, each experiment is highly engaging and will have kids asking for more.
40 Page Kid-friendly Booklet: Captivate young minds with interesting facts, fun stories, videos, mazes, search-a-words, hidden picture puzzles, and other activities.
Let's Laugh: Fun songs and dances are integrated into the booklets to keep kids laughing and moving as they learn.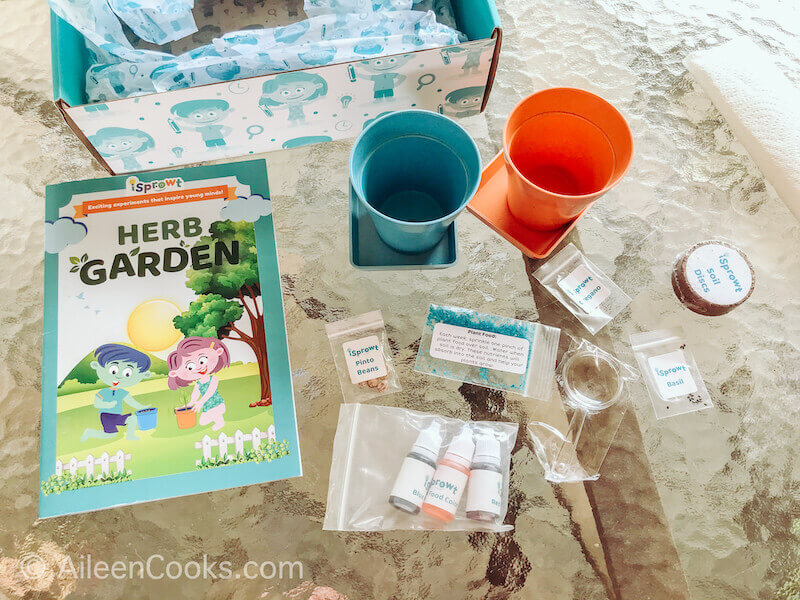 iSprowt Herb Garden Kit Review
We received the iSprowt Herb Garden Kit. This kit was perfect for my two daughters (ages 3 and 6) who have been repeatedly asking to start a garden. Included in the kit was supplies to grow two different types of herbs, dissect a pinto bean, and a fun project to learn how plans drink water. There was also a colorful booklet with instructions, stories, and extra activities.
The kit was well packaged and had almost everything we needed to conduct the science experiments. The only items I needed to provide were a few cups and water.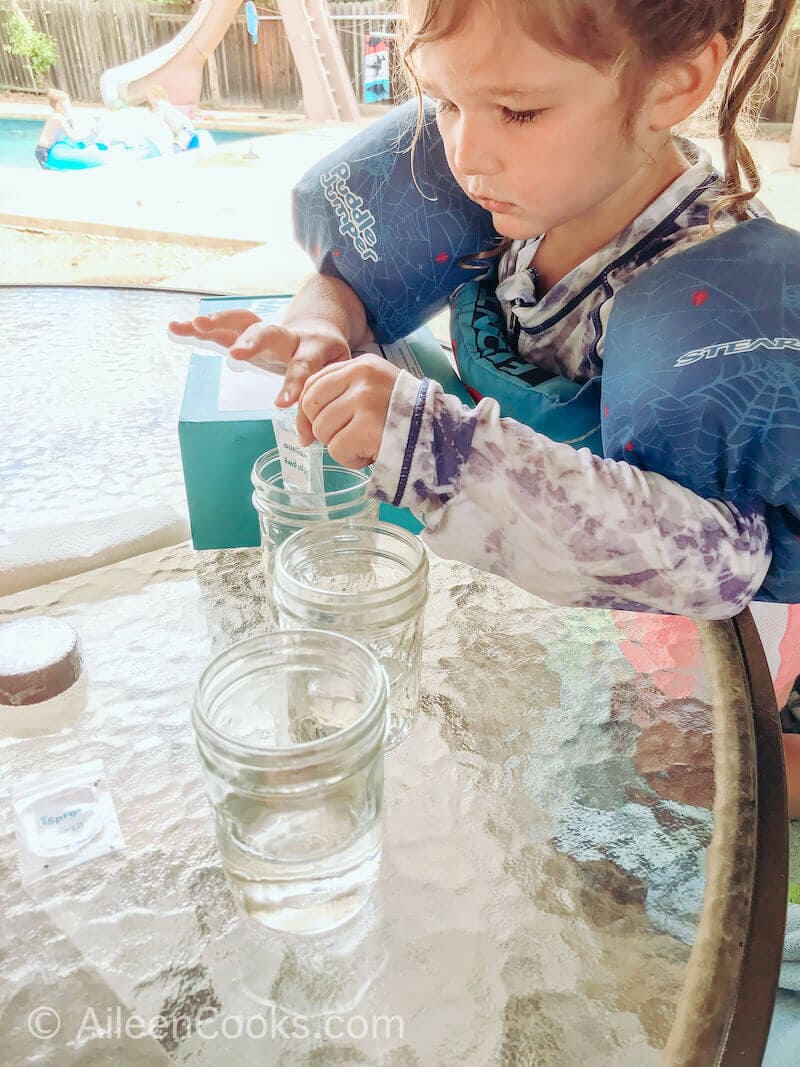 We started by soaking our seeds overnight. I loved how simple it was to explain how this helped wake up the seeds. The only thing I would do differently next time is put the water cups filled with seeds out of reach. Unfortunately, my girls got into them later in the day and mixed the seeds together.
Luckily, they looked different, so I was able to separate them again.
The next day, we planted the basil and oregano. It was really cool to see the soil disks grow when we added water and a fun sensory experience to let my daughters pack the soil into the little pots.
I like that this specific box kept the experiment going for longer than day because we were able to water and check on our plants each day. Unfortunately, we had to abandon our plants for a bit as we opted to evacuate our home for a few days during one of the California Wildfires that was too close for comfort.
We are all okay (and back at home now) but sadly, our plants didn't make it. Luckily, my daughters still loved the experiment and this is no fault of iSprowt, it was just one of those situations that was out of our control.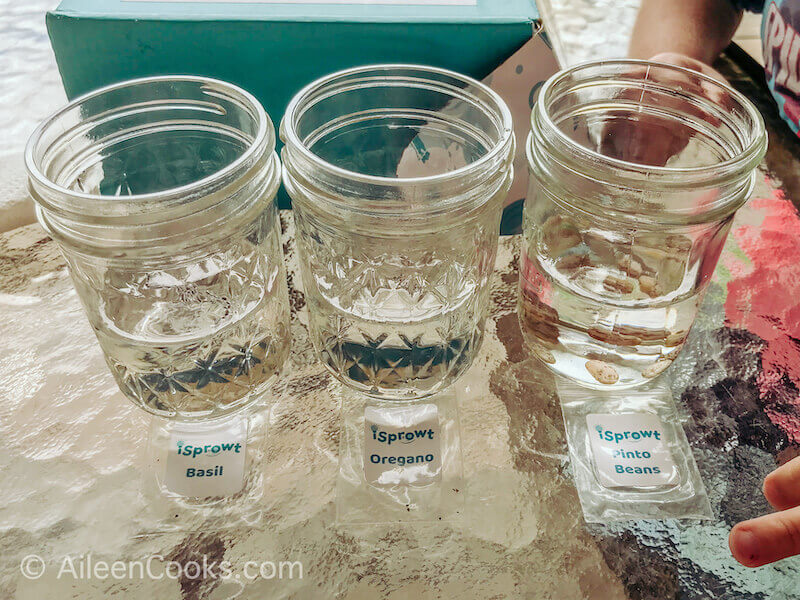 Ordering iSprowt
You can sign up for a full year of iSprowt science kits or order individual kits. Currently, they have this herb garden kit along with kit on volcanoes, earth erosion, and cool chemistry, and renewable energy.
Will iSprowt work for more than one child?
Yes! These experiments in our box worked really well for my two girls and would have worked easily if including my son, too!