Mel Kids Review – STEM Subscription Box
As an Amazon Associate I earn from qualifying purchases.
Are you looking for hands-on STEM projects for your kids? Are you considering a STEM subscription box for your child to add some hands-on learning to their day? Keep reading for our Mel Kids Review – a STEM subscription box for kids ages 5 – 10+. Thank you to Mel Science for sending us a Mel Kids box to facilitate this review. This post contains affiliate links.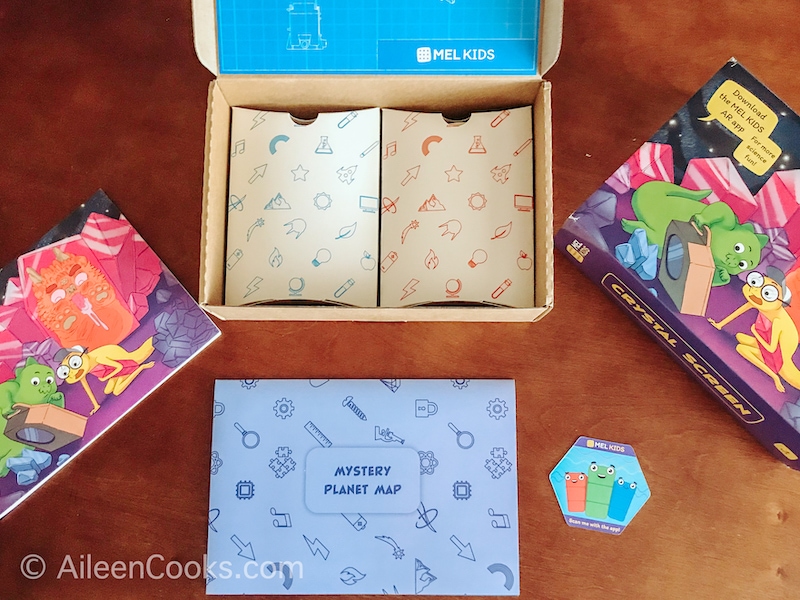 Welcome back to another week of Subscription Box Sunday! Every week, we review a different subscription box for you to help you decide which box will be best for your family! Make sure to follow us on Instagram and subscribe to our newsletter so you never miss a week of Subscription Box Sunday.
PAST SUBSCRIPTION BOX SUNDAY POSTS:
Fun in the Box Birthday Box Review
About Mel Kids
Mel Kids is a subscription box made by the same company that makes the popular chemistry subscription box, Mel Science. Mel Kids is a science based monthly kit that includes a hands-on STEM project plus extended learning through their augmented reality app. Sign up for Mel Kids here.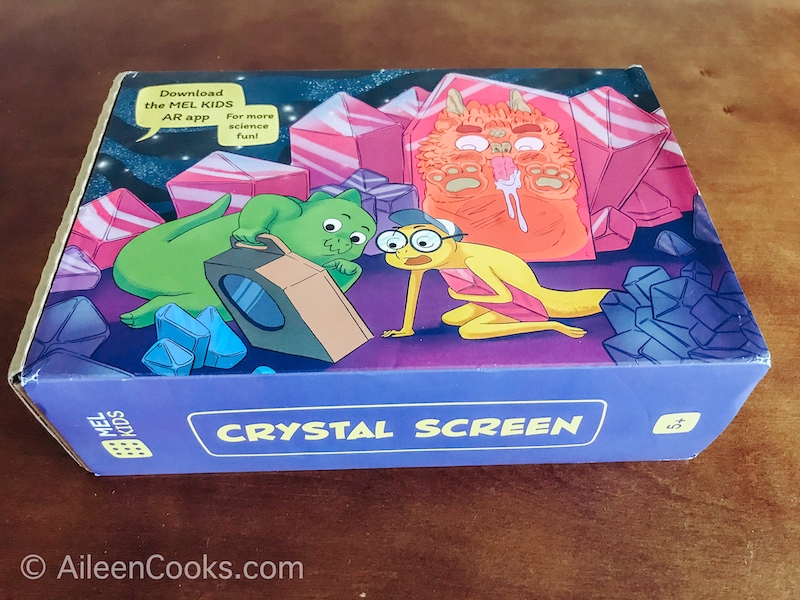 Mel Science Sale
From now until the end of February 2021, Mel Science is offering the first box free – just pay $0.99 shipping! You can sign up here. This is an awesome way to try it out and see if its the right fit for your family.
Mel Kids Review
I completed the crystal screen box with my three children, ages 8, 6, and 4. We took turns completing the steps with the older two able to build on their own. The 4 year old needed help, but that was to be expected as the Mel Kids are geared to ages 5-10.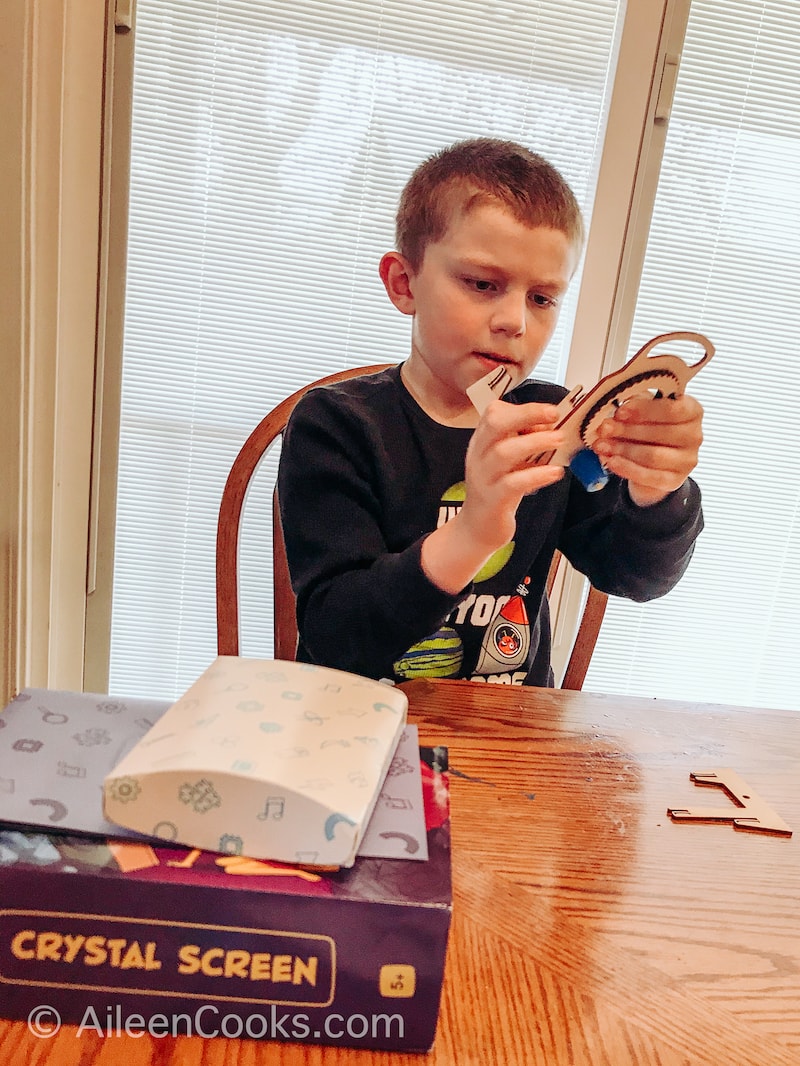 The boxes contents are hidden from the kids in color-coded pouches. They were only given half of the building materials at a time and couldn't open them until the characters in the book opened the pouches. This was a great way to keep them engaged.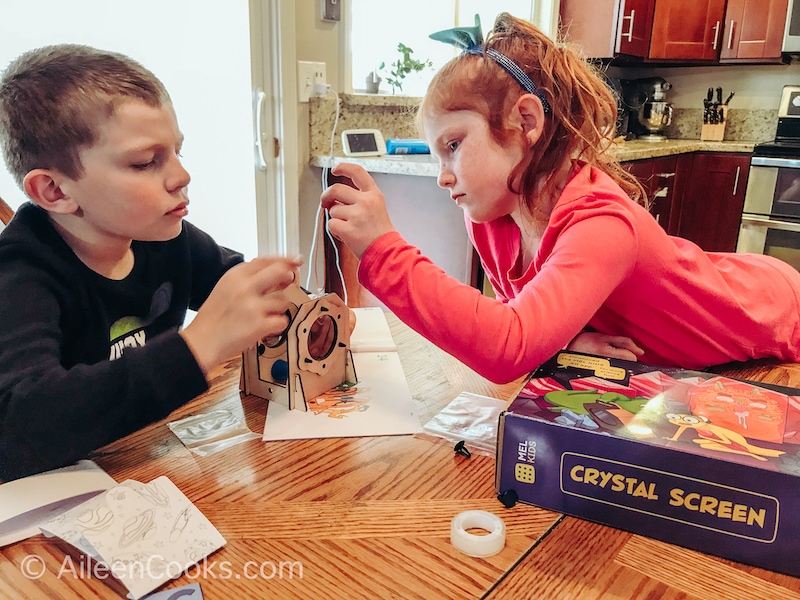 The project took us about 45 minutes to complete. I like that it had us explore the crystal screen as it was being built and see how it changed by adding additional items. It really helped my kids grasp why and how they were building the crystal screen and kept them excited about the project.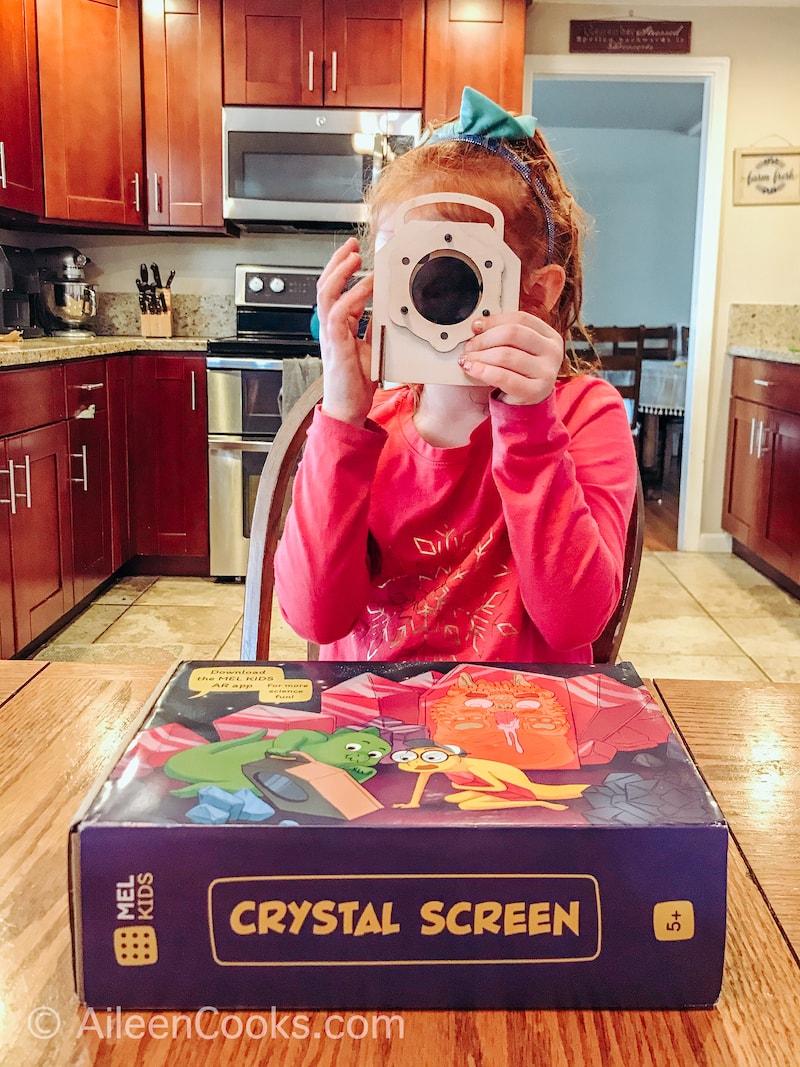 Comic Book Style Instructions
The comic strip style that tied the story behind the science project and the directions for building the STEM project was a huge hit with all three of my kids. The story was fun and engaging and kept them interested from start to finish.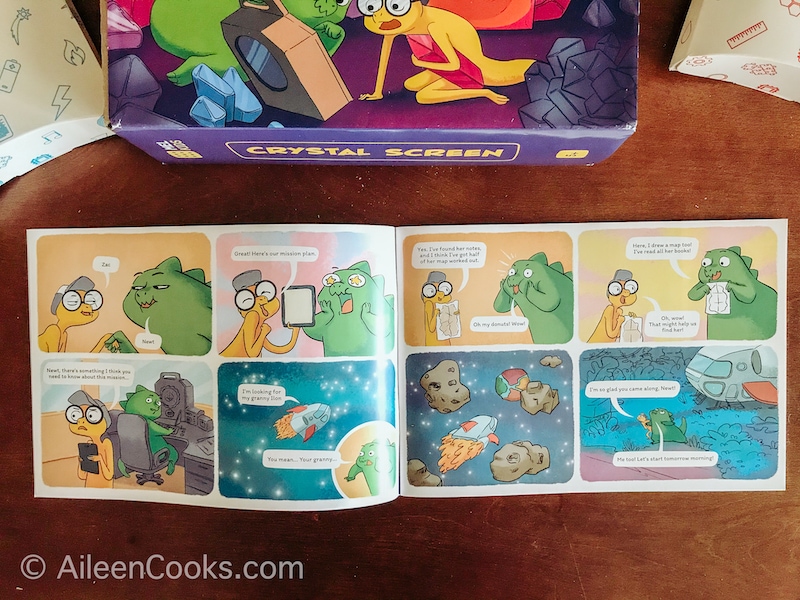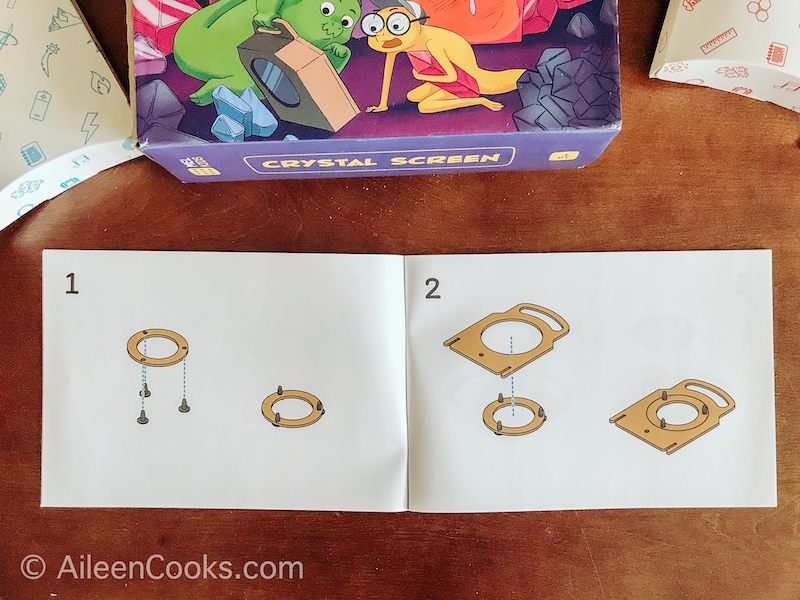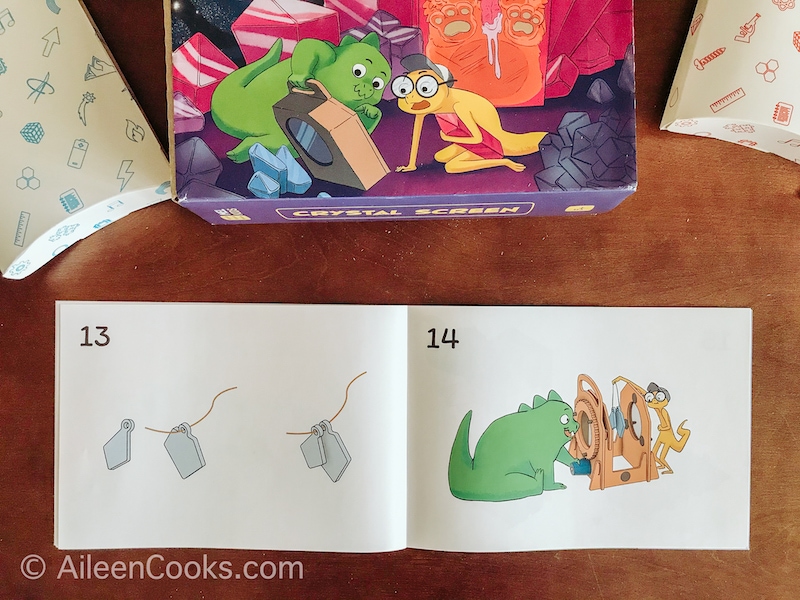 The completed project was fun to explore for several days. We left the crystal screen on our kitchen table for the week and all three kids regularly picked it up and explored it.
Order Mel Kids
Augmented Reality App
The thing that really sets Mel Kids apart is their AR app. With the augmented reality app, kids can get additional science learning via the app that is led by the same characters featured in the comic books.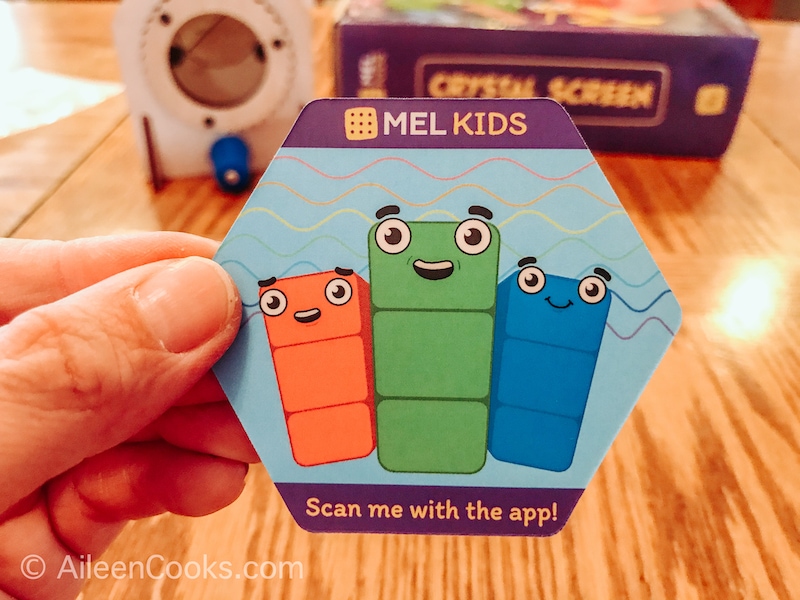 Mystery Planet Map
Included in the box was also a Mystery Planet Map Poster. Each box comes with a sticker to add to the map.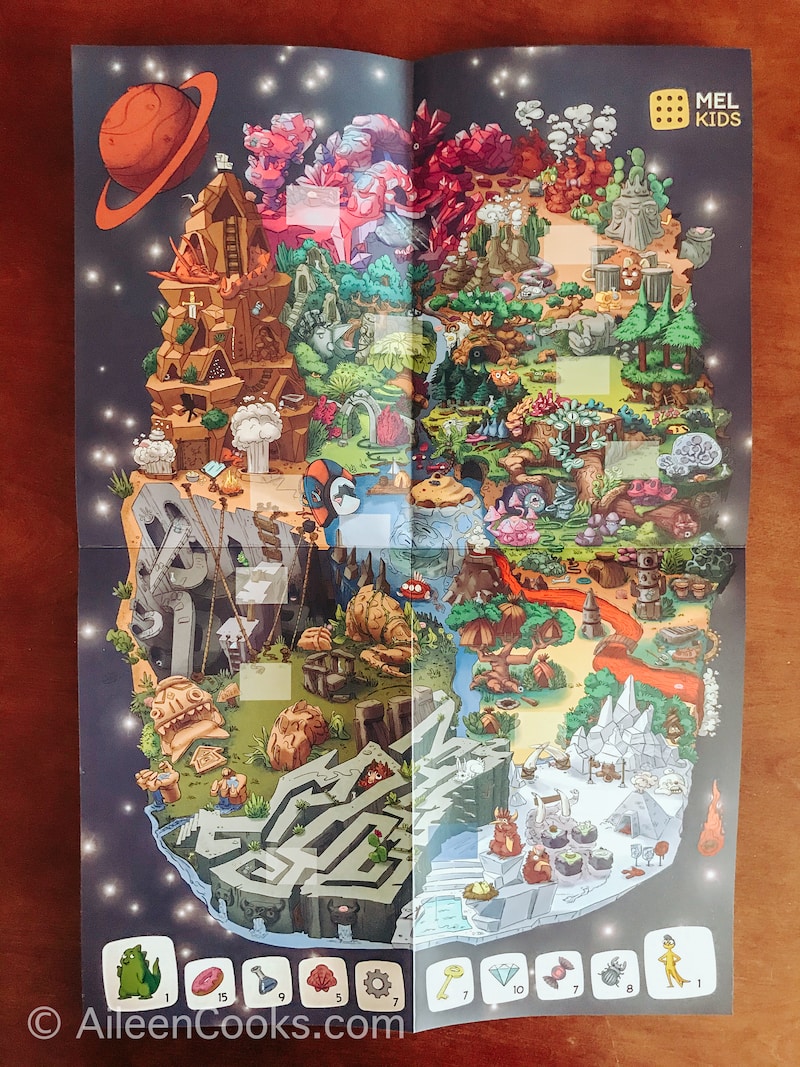 Can multiple kids share a Mel Kids subscription?
Yes. We were able to easily complete the STEM project with all there kids taking turns.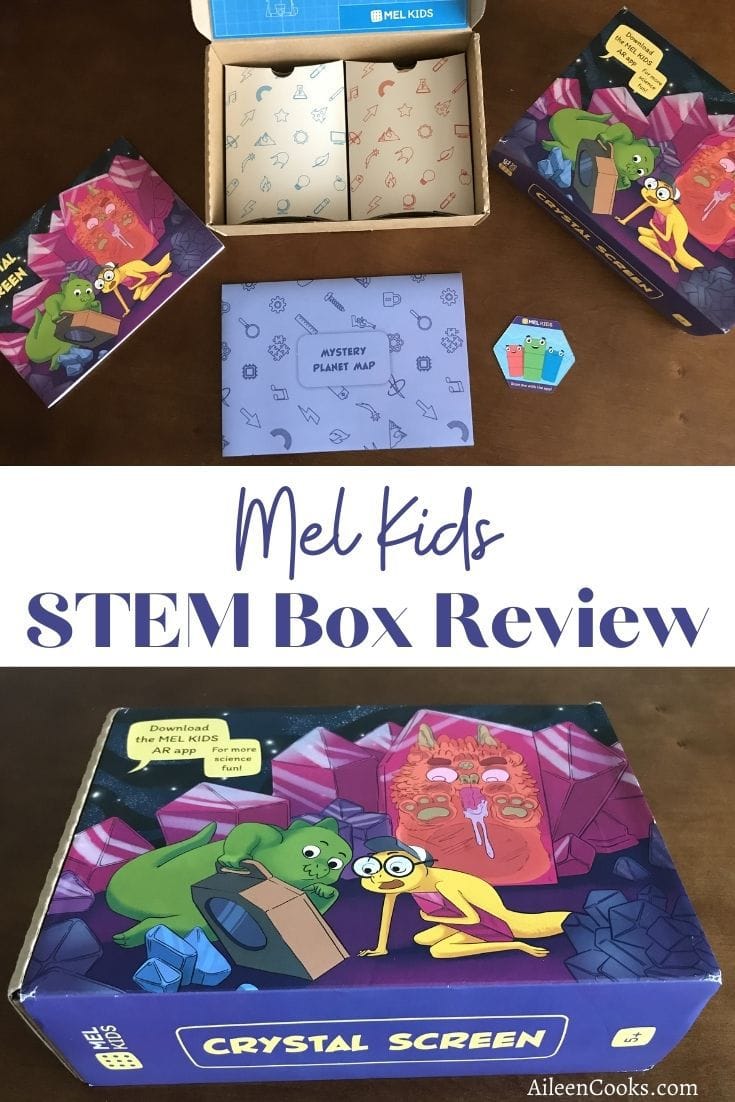 How much does Mel Kids cost?
At the time of publication, the Mel Kids subscription box is $34.90 per month USD. Join Mel Kids here.