Jambo Book Club Review – Ethnically Diverse Book Box
Are you looking for an ethnically diverse book subscription box for your child? The Jambo Book Club may be for you! Keep reading to see our full review. Thank you to Jambo Books for sending us a sample to facilitate this post. All opinions are my own.
Welcome back to another week of Subscription Box Sunday! Every week, we review a different subscription box for you to help you decide which box will be best for your family! Make sure to follow us on Instagram and subscribe to our newsletter so you never miss a week of Subscription Box Sunday.
Note: this will be our last Subscription Box Sunday post for the year as I am taking maternity leave to bond with my newest baby. We will be back in January with many more subscription box features!
PAST SUBSCRIPTION BOX SUNDAY POSTS:

About Jambo Books
Jambo Book Club sends members 2-3 age-appropriate books each month that feature children of color as the stars of their own stories.
Jambo Books show children of color in situations where children's literature rarely places them – making friends, raising pets, loving grandparents and fighting dragons.
The books arrive with a personalized letter in JambArt boxes beautifully decorated with art that celebrates the joy of childhood. (source)
Jambo Book Club Review
I was incredibly impressed with the variety of books sent to us in our Jambo Book Box. Representation is SO important and Jambo has perfected it. The books included in our box were: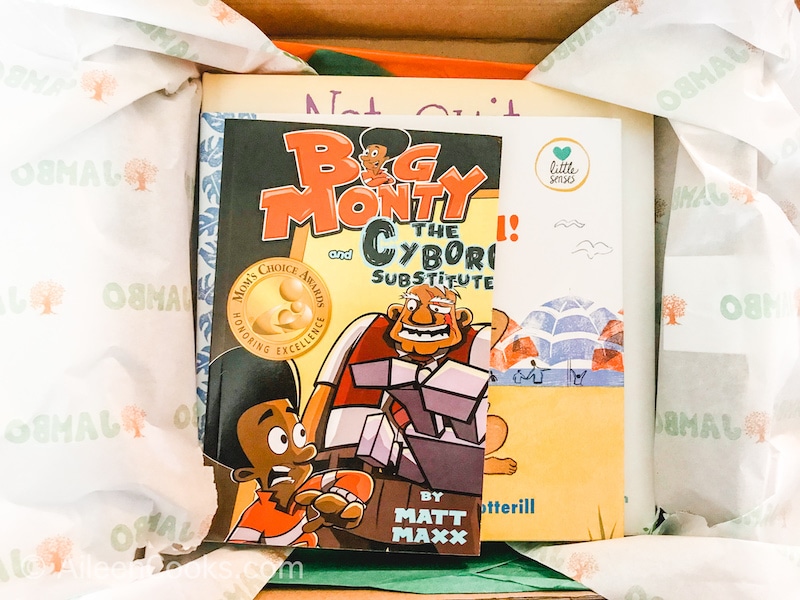 Big Monty: They Cyborg Substitute by Matt Maxx – Winner of the prestigious Mom's Choice Gold Award! Fifth-grader Merlin Montgomery, AKA Big Monty has to save his school again! Can this science-loving kid stop a Cyborg Substitute who froze the whole class?
Merlin won't be able to do it alone. He'll need help from his life-long enemy, A'lo, and his super-smart sister, Josephine. My 8 year old son immediately picked up this book and read it from cover to cover. It was an easy read that kept him entertained from start to finish.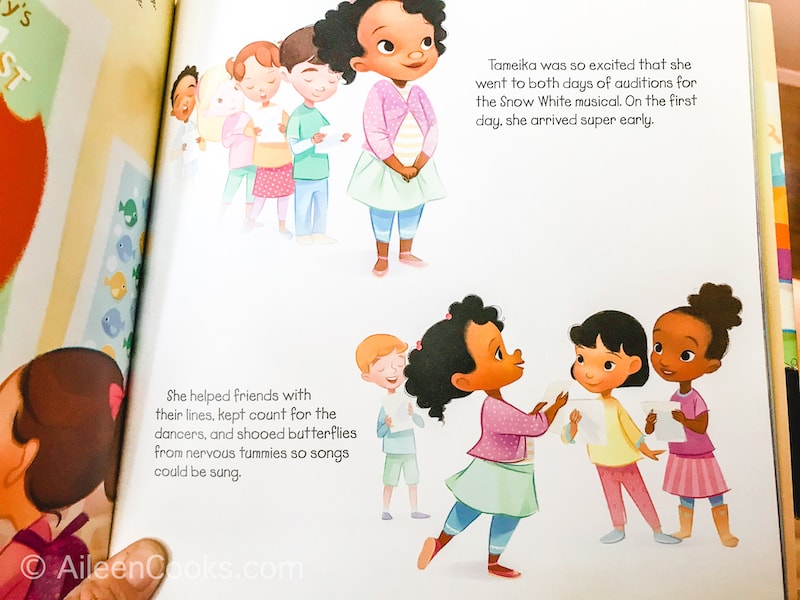 Not Quite Snow White by Ashley Franklin and Ebony Glenn: A picture book for magical yet imperfect girls everywhere. Both of my daughters really felt for the character in this book. It touched on real feelings of insecurity that kids can have while also featuring an awesome little girl of color.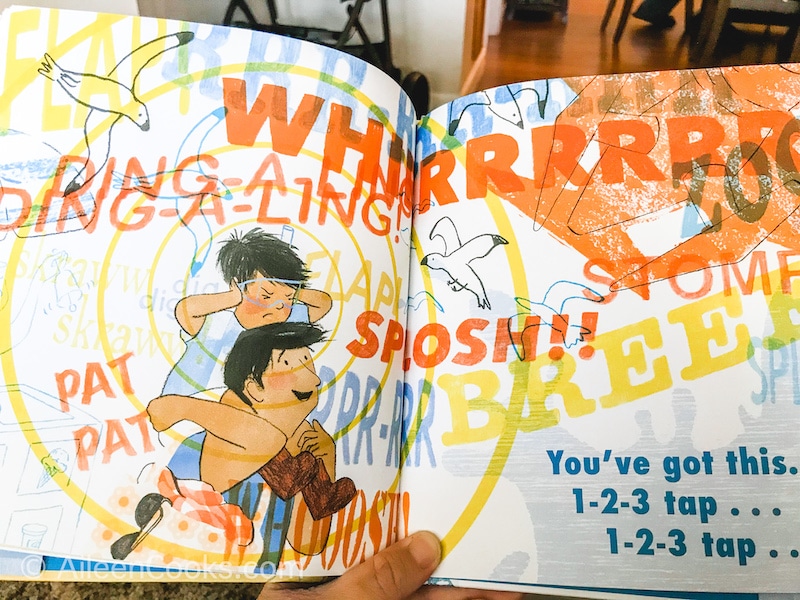 This Beach is Loud! by Samantha Cotterill: Patience, understanding, and a soothing exercise saves the beach day when excitement turns to sensory overload for this child on the Autism Spectrum.
Not only is this a great book for kids with Autism but it is a great way to help all kids understand how other children may feel in different situations and help them understand why their friend may be acting differently.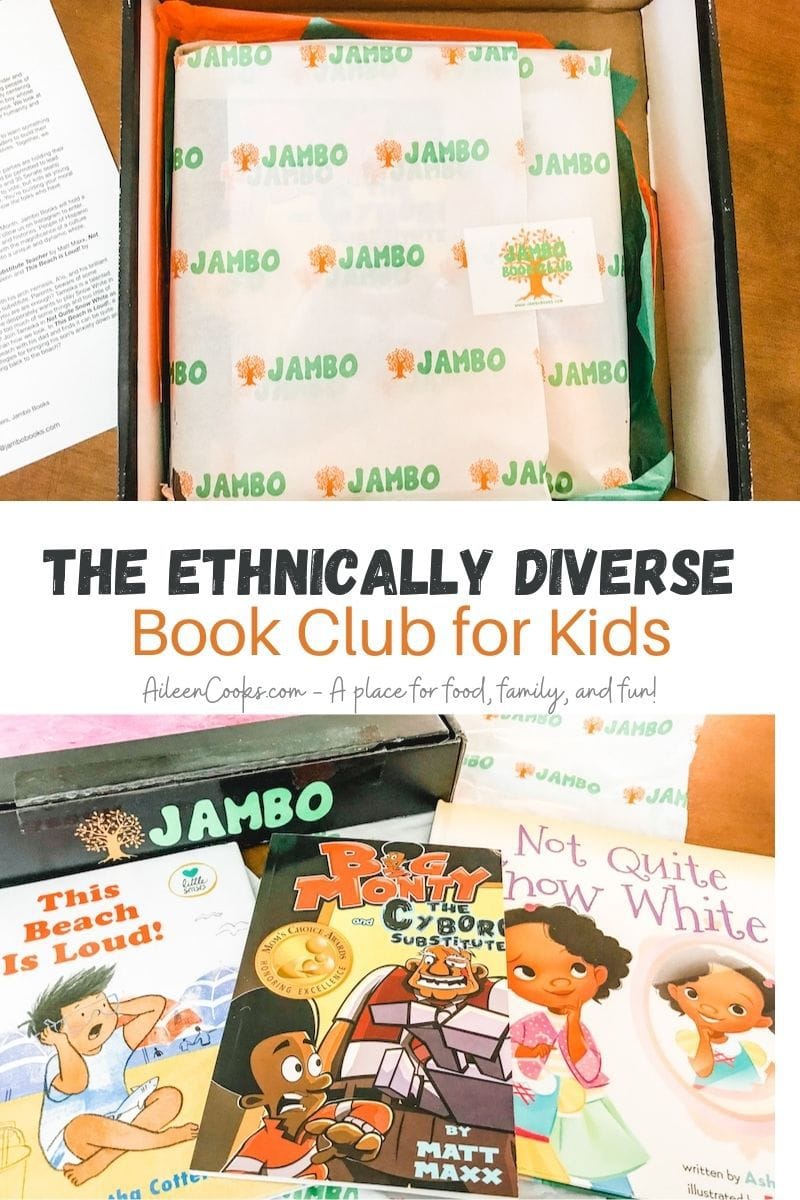 More about the Jambo Book Club
Jambo Books is available on Cratejoy.
Jambo Books offers subscription boxes for kids ages 0-2 all the way up to 10-13. They also offer a mixed ages book box, which is what we opted for since my kids are ages 4, 6, and 8. Their mixed ages book allows you to select multiple age ranges to customize the box to your family's needs.
Each book box contains two ethnically diverse books that are hand-picked to keep your kids engaged and entertained. Jambo makes a point to feature books with all people of color. You can expect to receive books about black, hispanic, east asian, south asian and Native American children.
How much does Jambo Book Club Cost?
At the time of publication, Jambo Books was available for $29.17 USD/month via Cratejoy.