Do you have a veggie-loving kid OR do you want your kid to eat more veggies??! Veggie Buds Club may be for you! Keep reading for our full review. Thank you to Veggie Buds Club for sending us a sample to facilitate this review.
Welcome back to another week of Subscription Box Sunday! Every week, we review a different subscription box for you to help you decide which box will be best for your family! Make sure to follow us on Instagram and subscribe to our newsletter so you never miss a week of Subscription Box Sunday.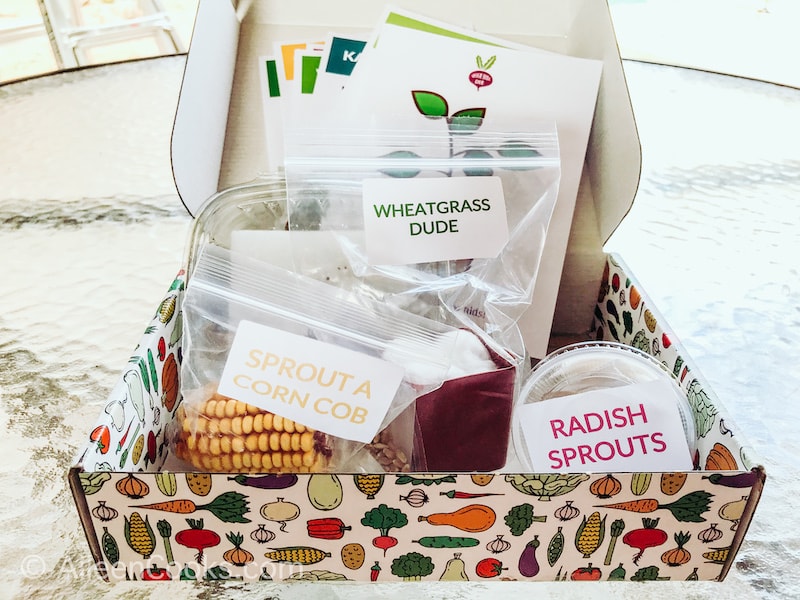 Past Subscription Box Sunday Posts:
About Veggie Buds Club
Make veggies fun for kids with a subscription to Veggie Buds Club. They will engage with a new veggie each month through kid-friendly recipes, crafts, activity pages, games, growing projects, and more!
Veggie Buds Club is a monthly subscription for children ages 3-6 that features a new healthy veggie each month. The goal is for your child(ren) to eat their veggies by making veggies fun!
Veggie Buds Club Review
The box we tried was the Veggie Buds Club grow box. It sent us supplies and instructions to grow wheat grass, radish sprouts, pea shoots, and green onions. It also included a corn cob so we could experiment with growing shoots off of our corn cob.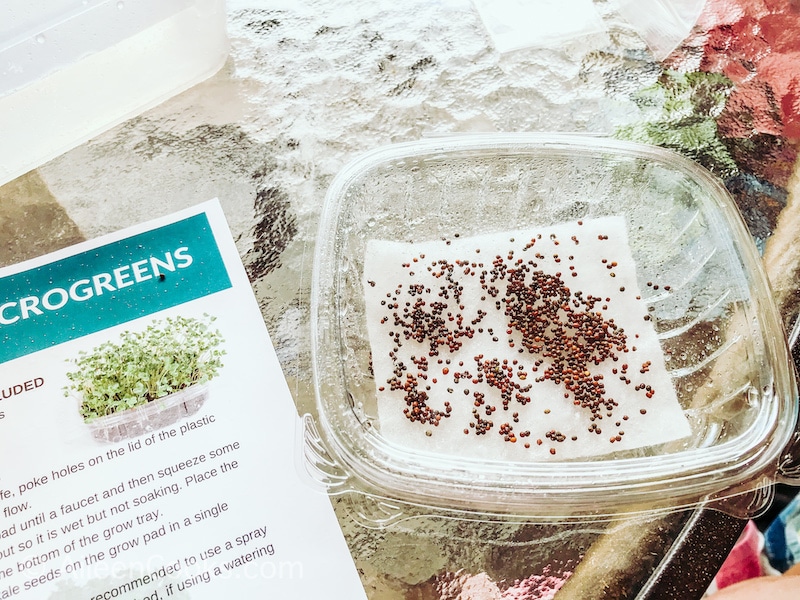 I completed this box with my 3 year old daughter. The most exciting project for her was the wheat grass dude. I love that they made the planter box extra fun by including wiggly eyes to be added. When his wheat grass "hair" grows, it looks very silly.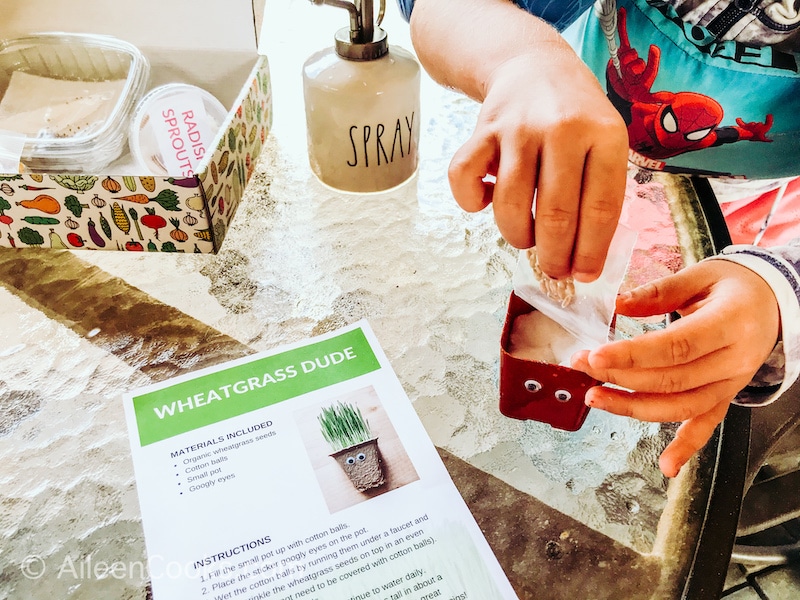 The corn cob experiment was also very cool. My kids were surprised to see things growing from the corn cob just a few days after placing it in a Tupperware of water.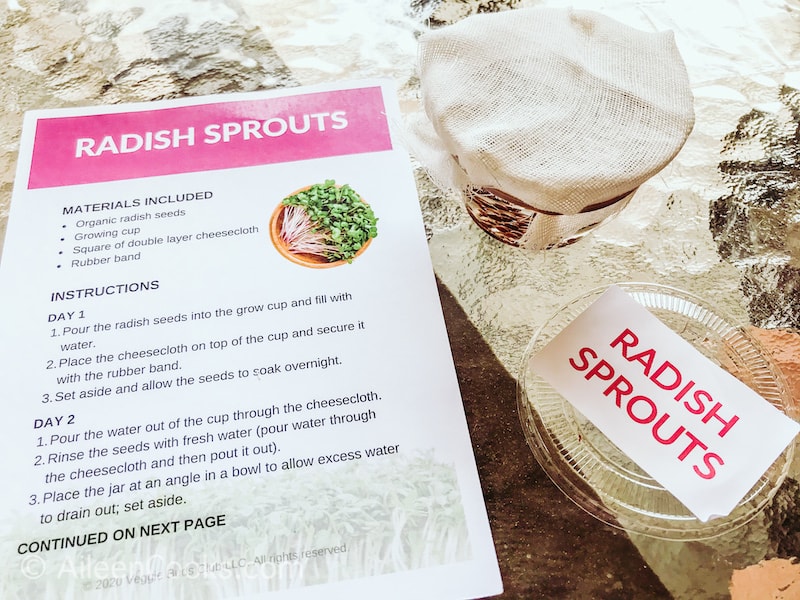 We enjoyed the grow box and think the other boxes they offer look like a lot of fun, too. This subscription box for kids is a great idea for families with picky eaters as it will expose them to different types of foods!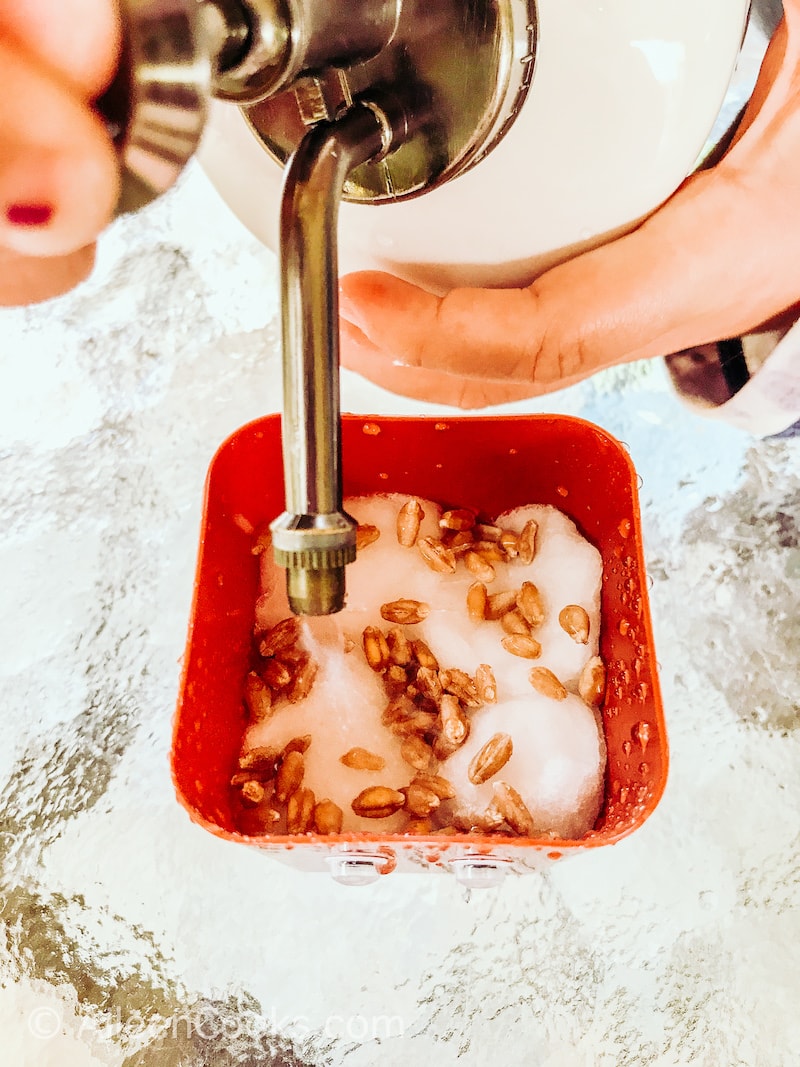 You may also like: 6 Wonderful Children's Books About Gardening
Can a box be split between siblings?
It depends on the box. If you are ordering a grow box (as we reviewed) then it will easily work for two children. For Veggie Buds Club's other boxes, you will want to choose their sibling add-on option, which includes supplies for two children.
Veggie Buds Club Cost
At the time of publication, Veggie Buds Club was $27.99 per month for one child and $30.99 per month for two children.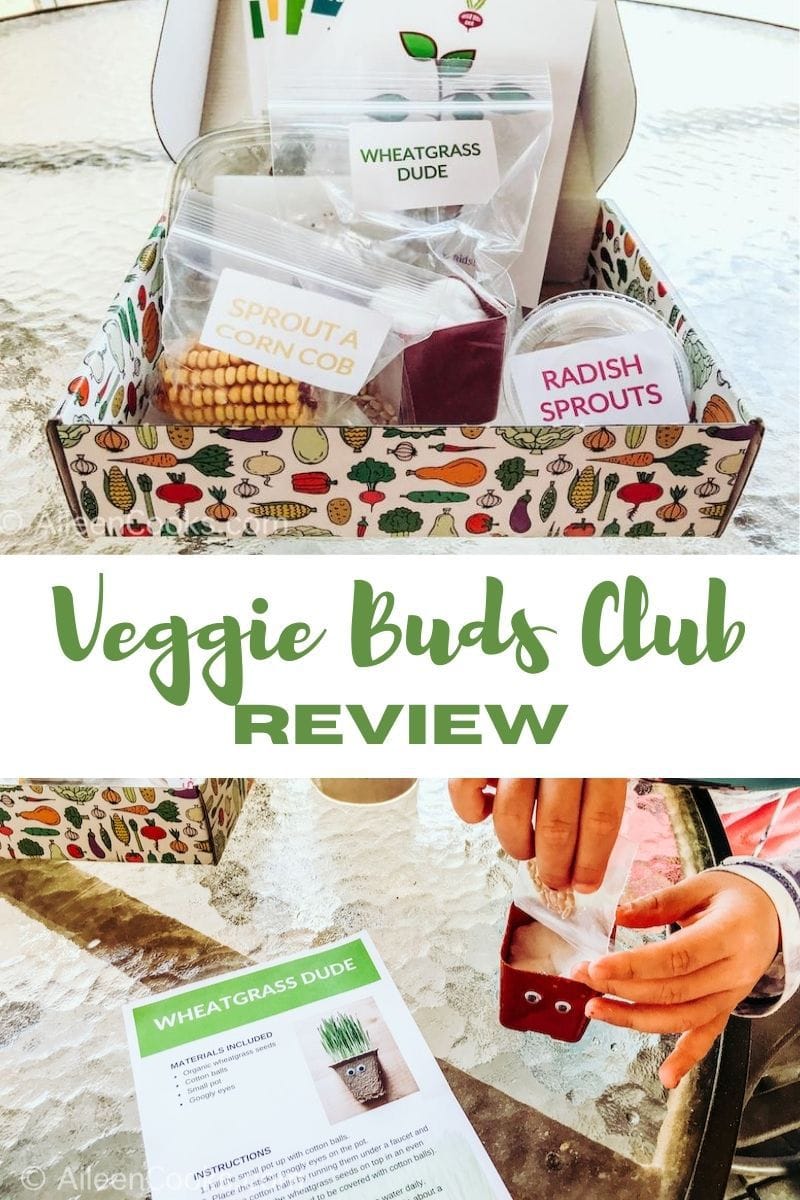 Thank you for taking the time to read our review of Veggie Buds Club. I would love to know: Have you tried veggie buds club? What did you think?