WompleBox: Geography and Culture Subscription Box for Kids
Are you looking for an educational subscription box for your child? Do you want to introduce geography in a fun and hands on way? WompleBox may be for you! Keep reading to see our full review on this travel and geography box for kids! Thank you to Womple Studios for sending us a sample to facilitate this post. This post contains affiliate links.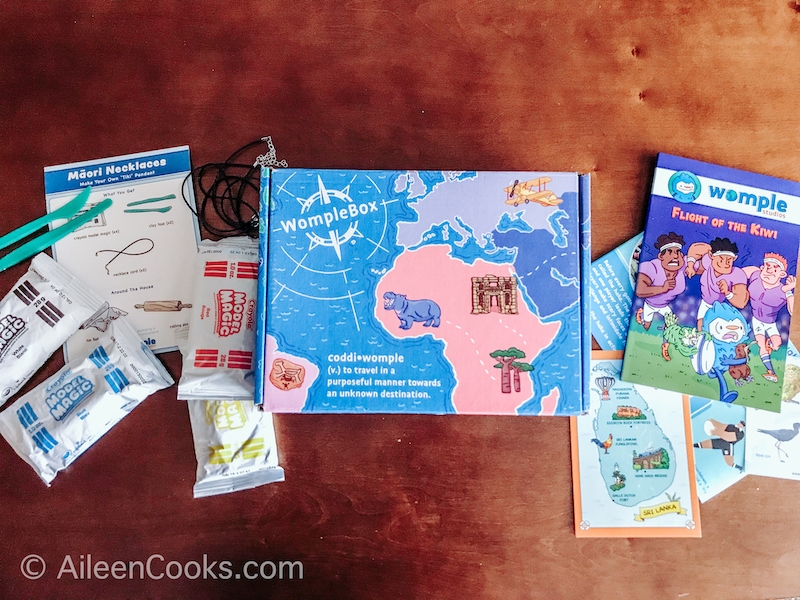 Welcome back to another week of Subscription Box Sunday! Every week, we review a different subscription box for you to help you decide which box will be best for your family! Make sure to follow us on Instagram and subscribe to our newsletter so you never miss a week of Subscription Box Sunday.
PAST SUBSCRIPTION BOX SUNDAY POSTS:
Geography + STEAM Education
WompleBox sends a box focused on a new country each month. Their boxes include an easy reader book that not only introduces your child to the location, but the culture! The books are laid out like a simple chapter book but include pictures, too!
In addition to the book, WompleBox includes a fun hands-on STEAM activity in every box that relates to the destination they are studying. It also includes a large fold out map, country guide, postcard, and keychain!
Inside the New Zealand WompleBox
WompleBox sent us their New Zealand box. I let my 8 year old son open this box and start the activities with me since his sisters got to review the last box.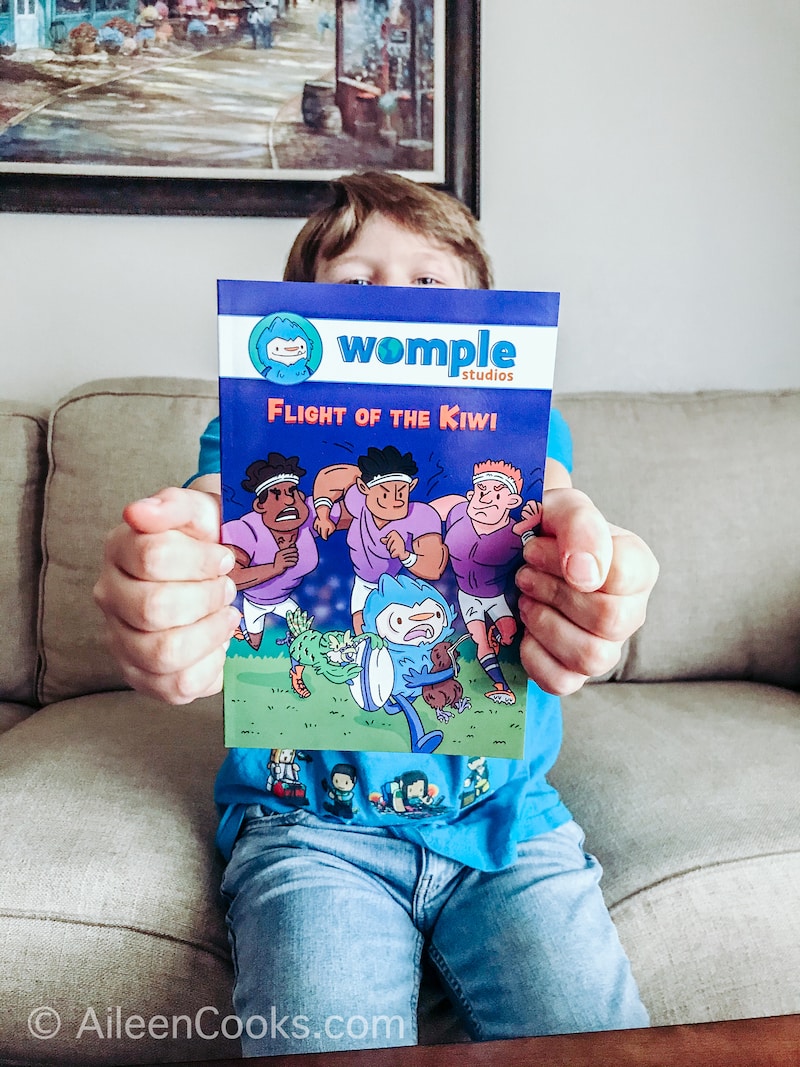 When we opened it up, I was excited to see just how much was included in the box. The book was good quality and had an engaging story with colorful words that are perfect for new readers. It's also a great option for a read-a-loud.
I let my son decide what he wanted to do first since it was his turn to do a subscription box review with me. He chose to make the Maori Necklaces to start.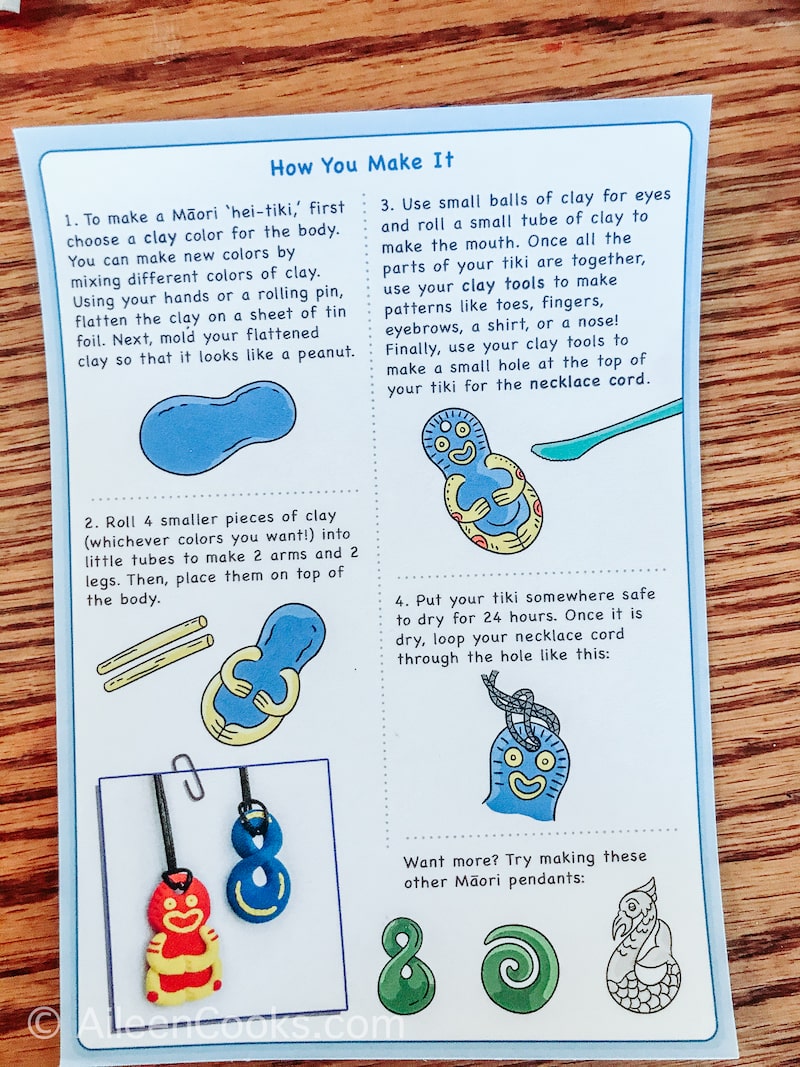 I was impressed with the large amount of supplies Womple Studios included in their box. It ended up being more than enough for his sisters to join in on the fun so we decided to invite them to join us.
The instructions for the Maori Necklaces was easy to read and included great pictures. My son was able to finish this project completely independent.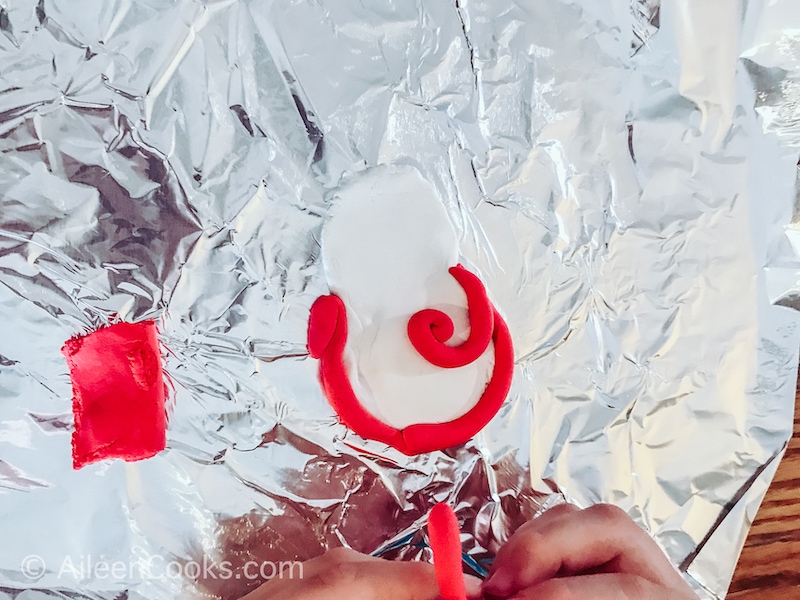 Checking out the large map was great for all three of my kiddos. They are really interested in geography and were excited to learn more about New Zealand because their grandparents visited it a few years ago.
The postcard, stickers, and keychain were a big hit with my son. I know he will remember this box and what he learned for a long time, since he has a souvenir on this keychain.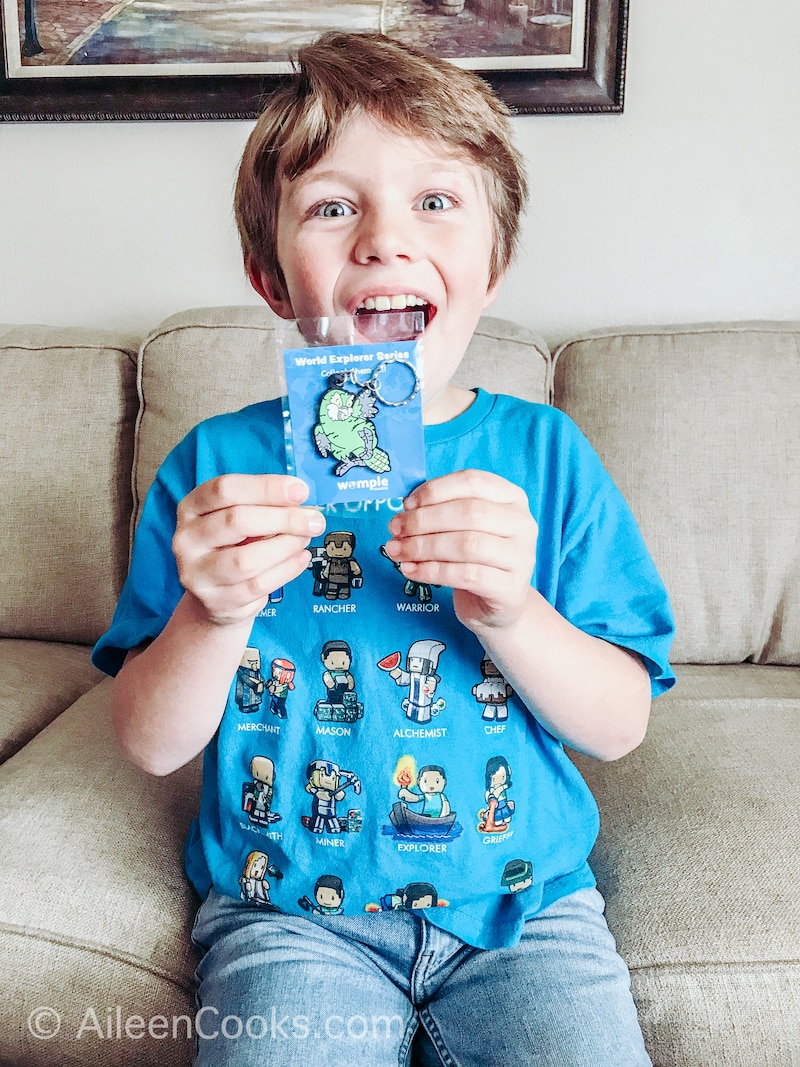 What age is good for WompleBox?
Womple Studios says there boxes are for ages 6-11 years old. I would stretch to say that even a slightly younger child would enjoy this box as well. My four-year-old pre-k daughter loved what we learned in the WompleBox and was able to easily join in on the STEAM activity.
Can WompleBox be shared between siblings?
Yes. As mentioned in my review, I started the box with just my son but ended up including his two sisters. The book is a perfect read-a-loud for all three kiddos and there are enough supplies included for two children to actively participate in the STEAM activity.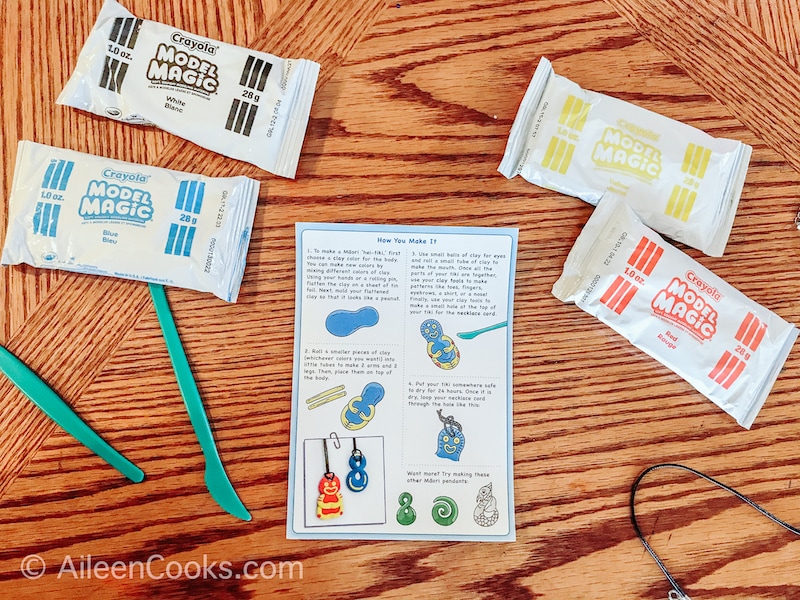 How much does WompleBox cost?
At the time of publication, WompleBox was $29.99 per month or $26.99 per month if you sign up for a year subscription. Shipping is free in the US.
You can sign up for WompleBox here.