Messy Play Kits Sensory Bins Review
Are you thinking about signing up for a monthly subscription box for your child? Keep reading for our full messy play kits review and decide if it's the right subscription box for your family! Thank you to Messy Play Kits for sending us a sample box to facilitate this review.
Welcome back to another week of Subscription Box Sunday! Every week, we review a different subscription box for you to help you decide which box will be best for your family! Make sure to follow us on Instagram and subscribe to our newsletter so you never miss a week of Subscription Box Sunday.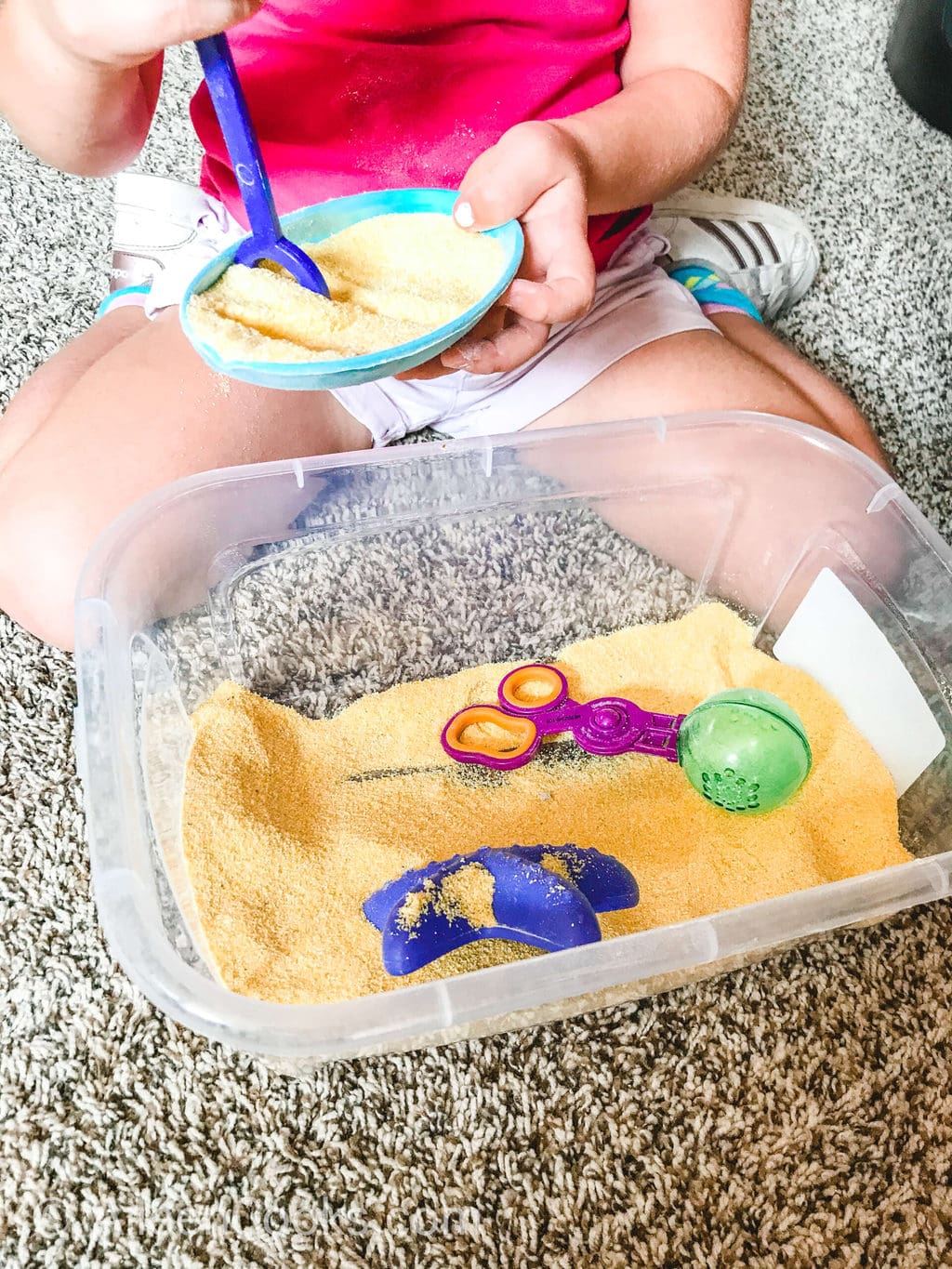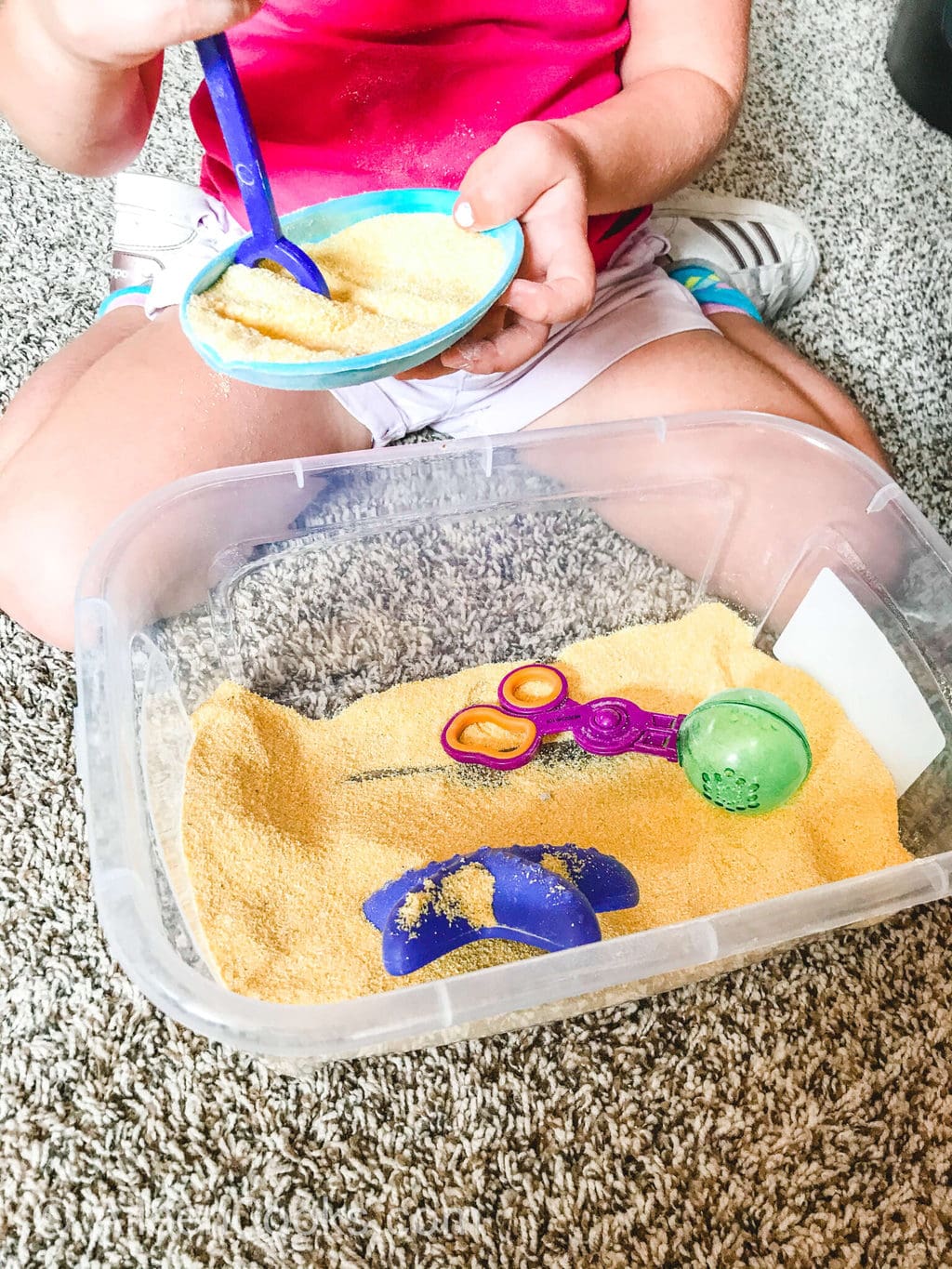 PAST SUBSCRIPTION BOX SUNDAY POSTS:
Fun in the Box Birthday Box Review
Monthly Sensory Bin Kits from Messy Play Kits
Today's subscription box Sunday is all about sensory bins for kids! Sensory bins (also known as sensory tubs) are most associated with toddlers or kids on the spectrum, but they are actually great for all kids!
This sensory bin kit is from Messy Play Kits. They actually sell two different kinds of subscription boxes: their Sensory Bins and their Messy Play Kits. They also sell slime, if you're kids are into that. 🙂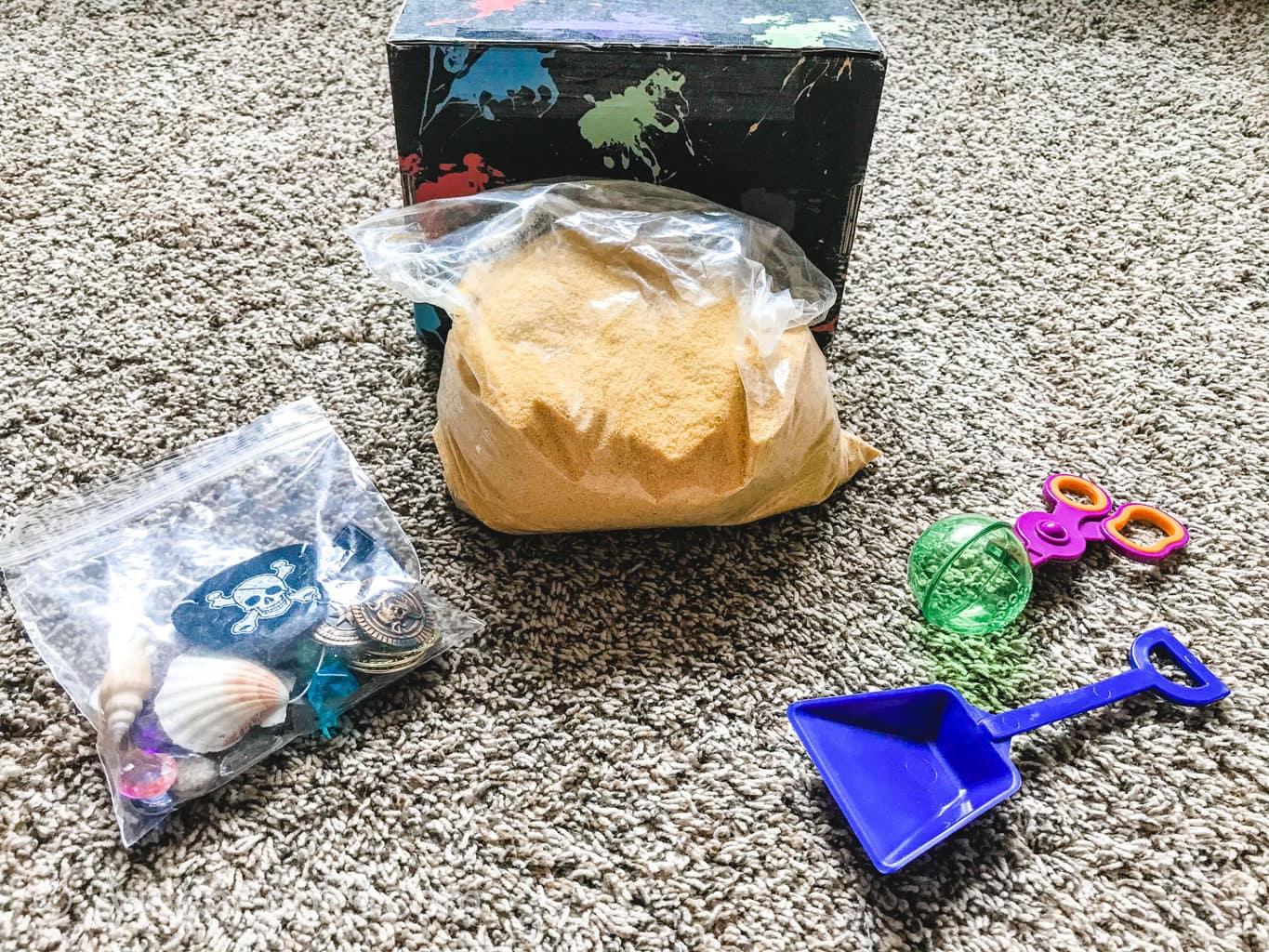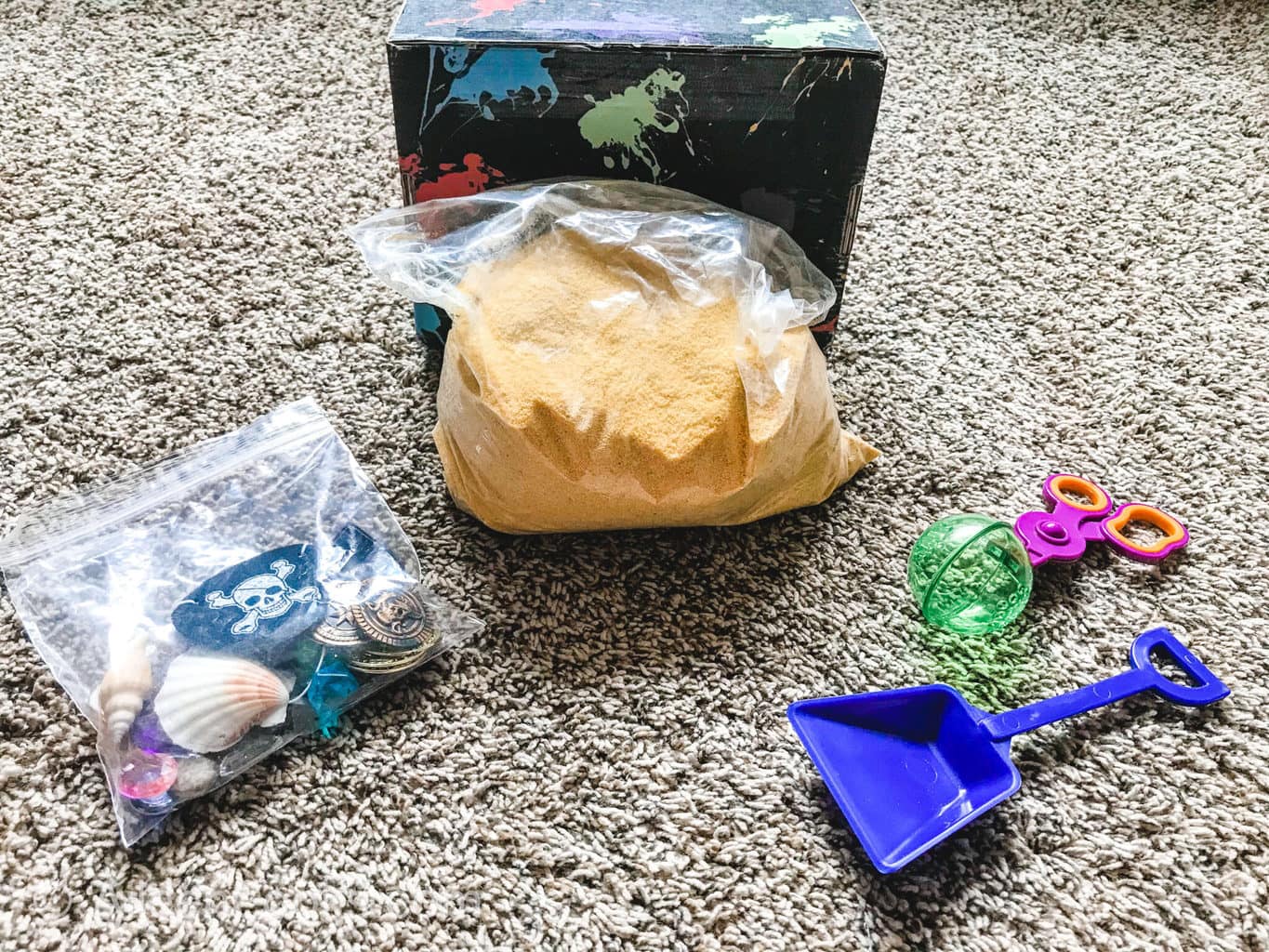 Each sensory bin comes with themed reusable materials and props that will encourage hours of independent play. Sensory bins also encourage motor development, cognition skills, and much more. Plus, they are just soothing for kids (and adults) to touch and play with.
You may also like: Favorite Art Supplies for Kids
Our Sensory Bin Kit experience
We were sent a pirate-themed sensory bin. It came with a large bag of cornmeal, along with various treasures for my kids to dig out and play with. It also came with an eye patch, which was extra fun.
I love that it was a dump and go project that I could set up and leave out. My 4-year-old especially loved this sensory bin, although all three kids (the older two are 8 and 6) enjoyed playing with it.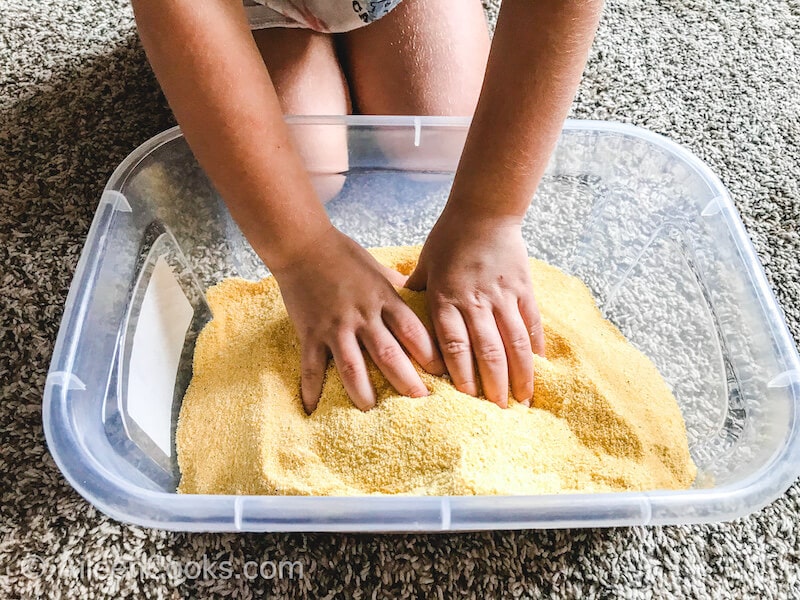 The cornmeal was a really fun texture and was slightly coarser than sand. We did have one big spill. Luckily, I just replenished it with my own bag of cornmeal from my pantry and vacuumed up the spill. Easy peasy.
If your kids love to get their hands on all kinds of textures and practice pretend play, than Messy Play Kits is for you! It is such a fun way to offer a fun and independent activity for your kiddos.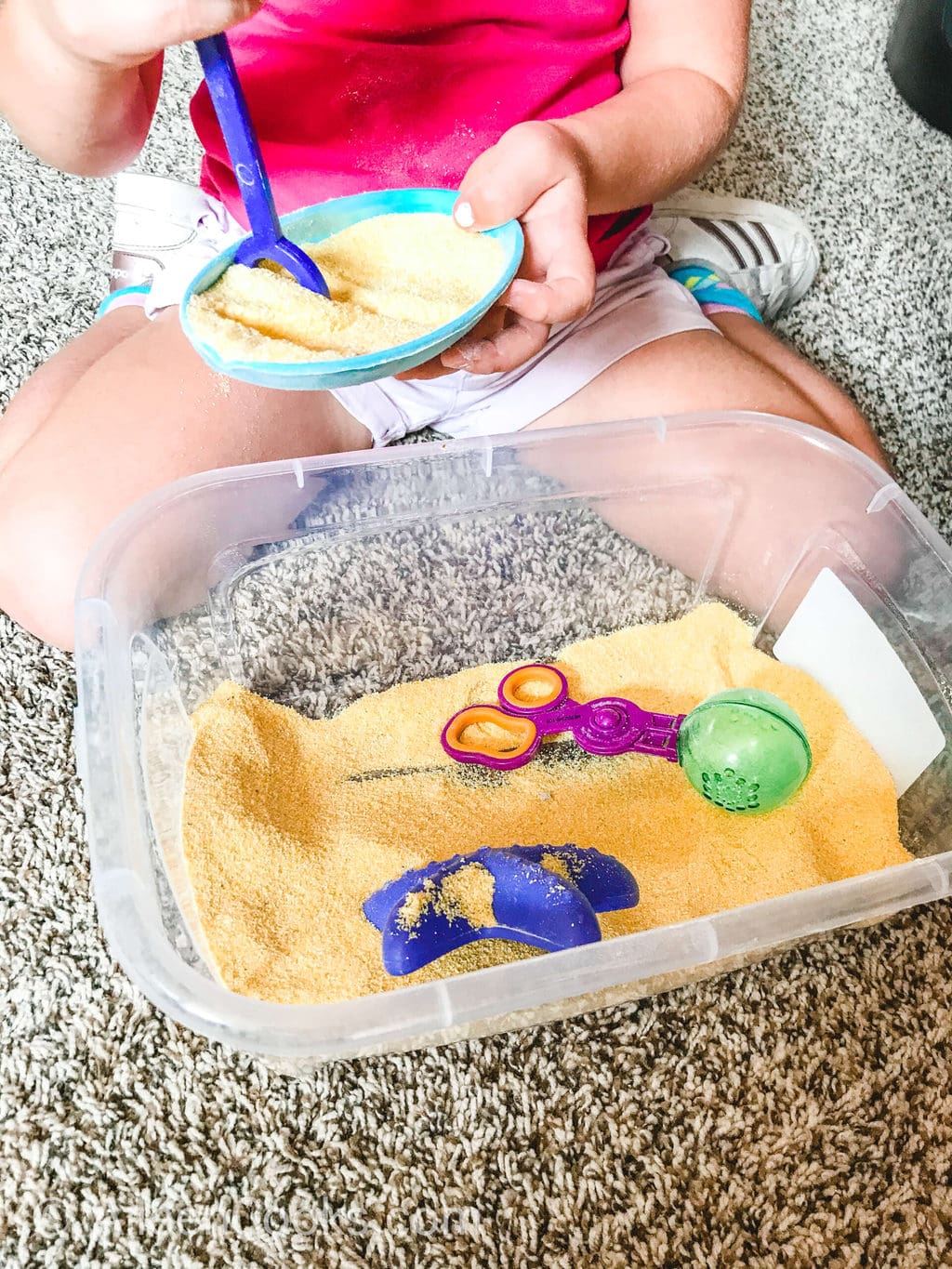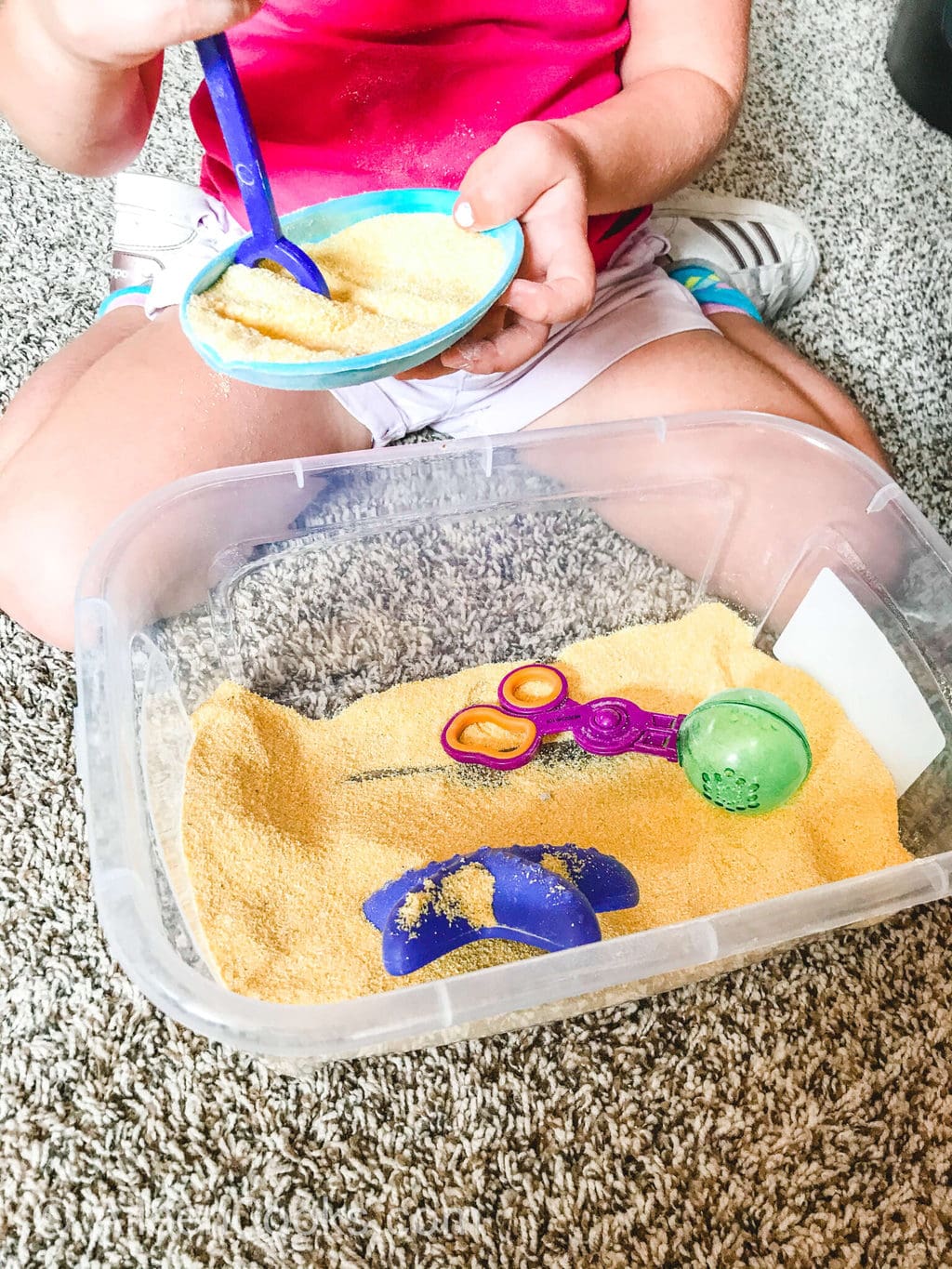 Can it be used for more than one child?
Yes. The beauty of a sensory bin is you can just leave it out and let the kids come and go as they please. I'm especially excited to set this up for my preschooler while my two older kids homeschool this year. It will also offer them a nice brain break when they get tired of math and language arts.
How long will it last?
Most materials should last for several months. My kids have been using our sensory bin from Messy Play Kits daily for the last few weeks and it is still going strong!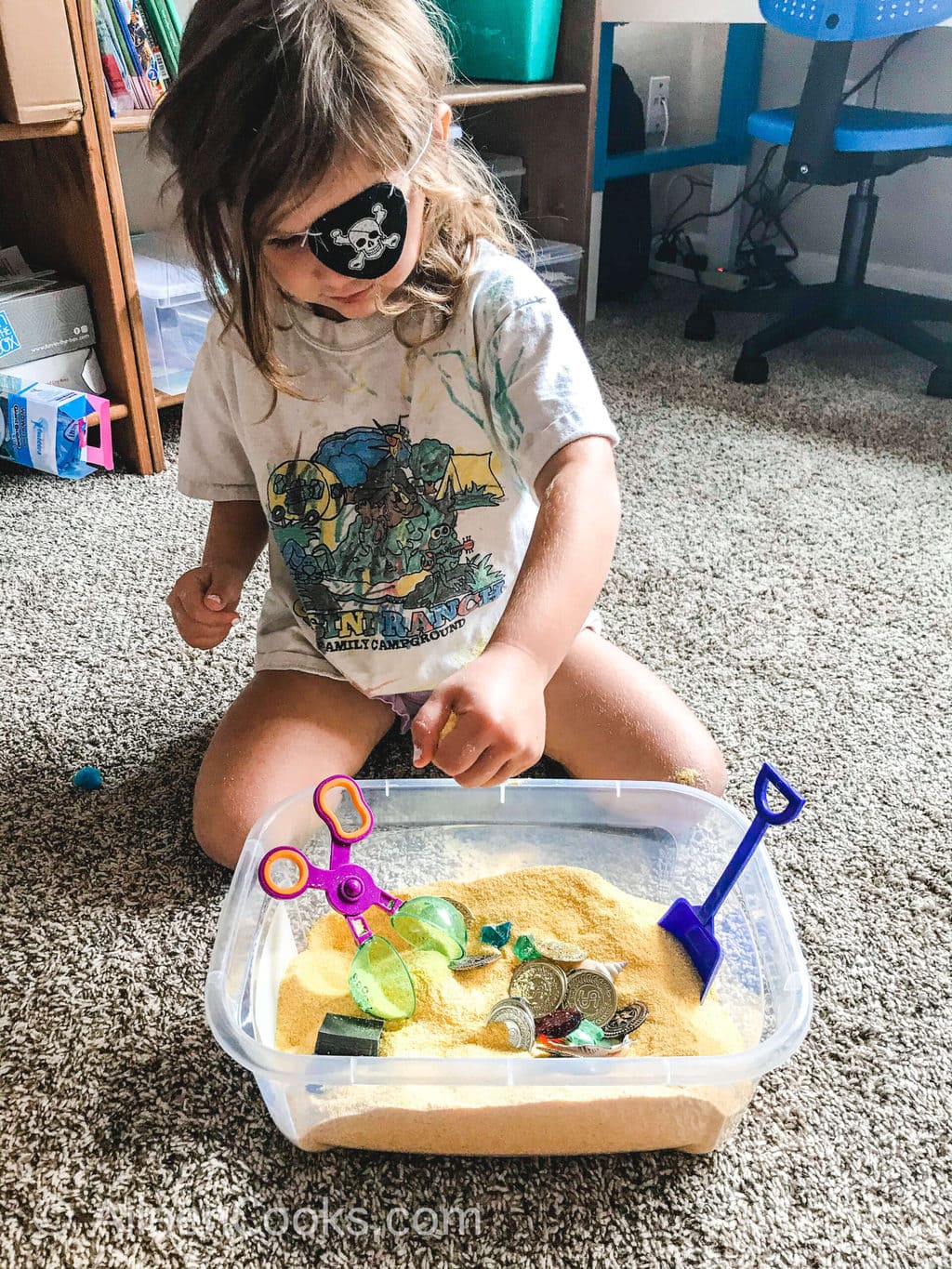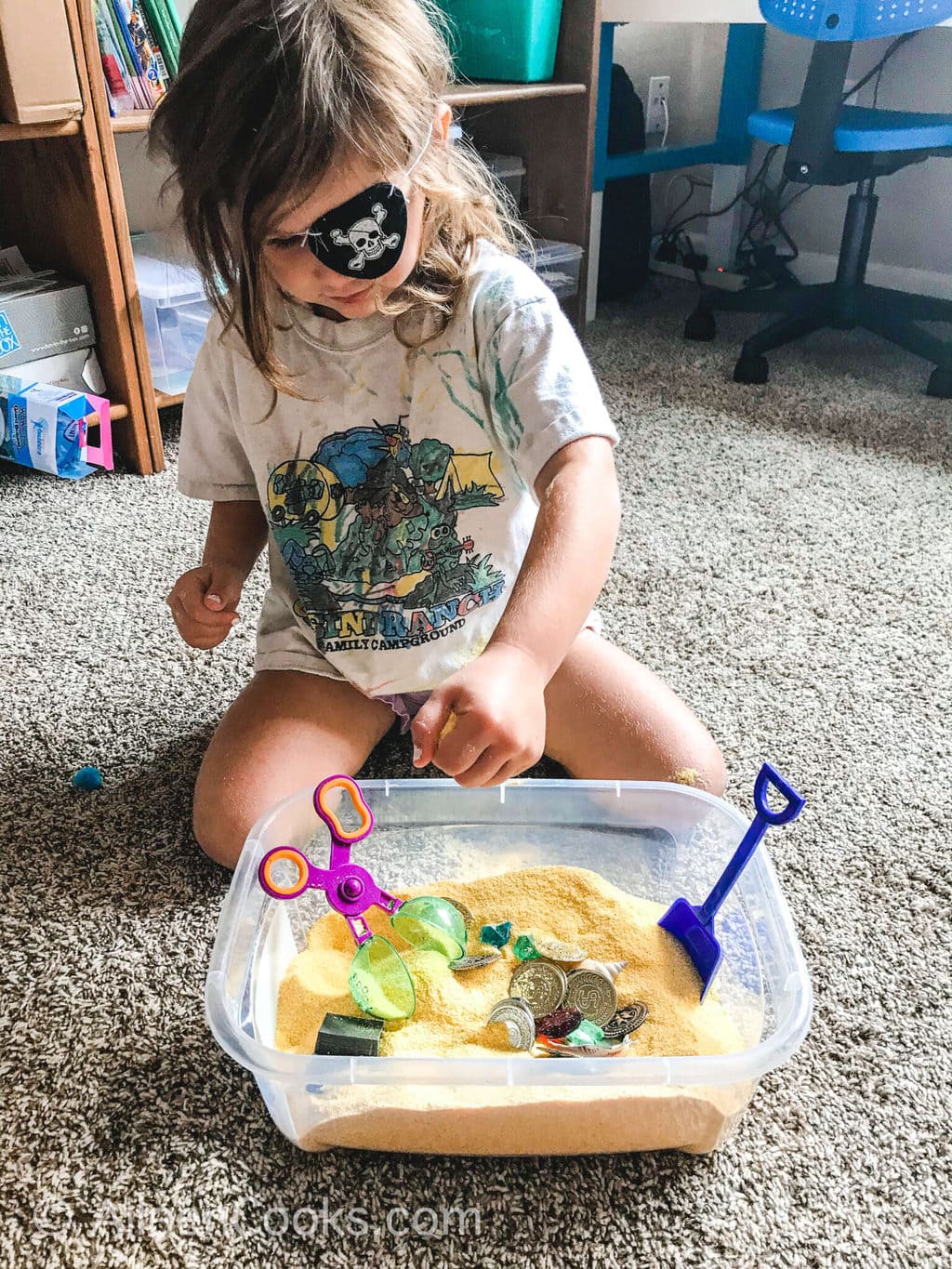 About Messy Play Kits
Messy Play Kits is run by Robin, who has a background in child development and psychology. Before starting Messy Play Kits, she taught a preschool class at UC Davis and has hands-on experience with kids and what they like to get their hands on.
Messy Play Kits is also based out of the San Francisco Bay Area – where I was born and raised – so it makes me extra excited to partner with them.
PIN THIS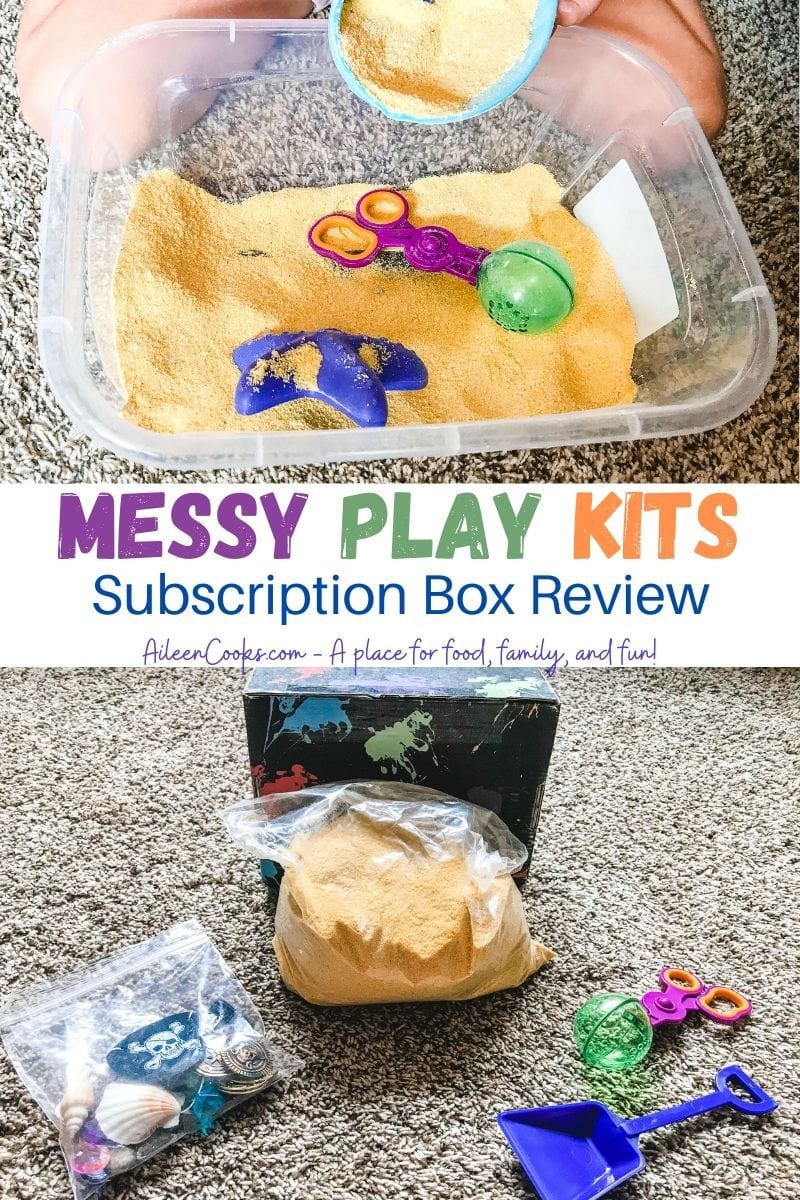 So, what do you think? Would you subscribe to a monthly sensory bin kit? Let us know what you think in the comments below.