Skip the grill with these easy cheeseburger sliders. They are flavorful and comforting. The best news? They will be ready in 30 minutes!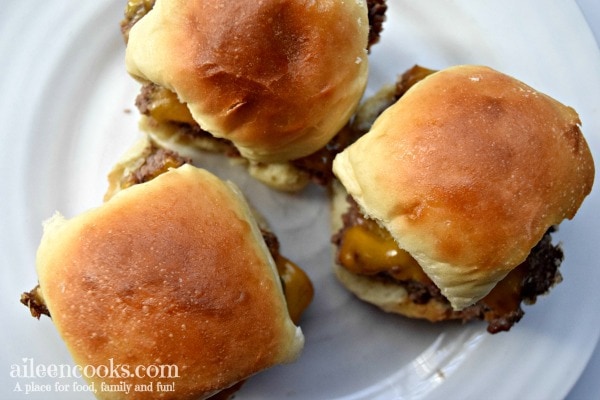 I usually make my own dinner rolls to go with these sliders (recipe coming soon), but they can also be served with store bough dinner rolls. There are two reasons why I love these easy cheeseburger sliders. First off, they taste amazing! It's one of those rock start fancy  meals you can make as a weeknight meal. I don't come across those very often. The second? I can make cheeseburger for dinner without having to grill.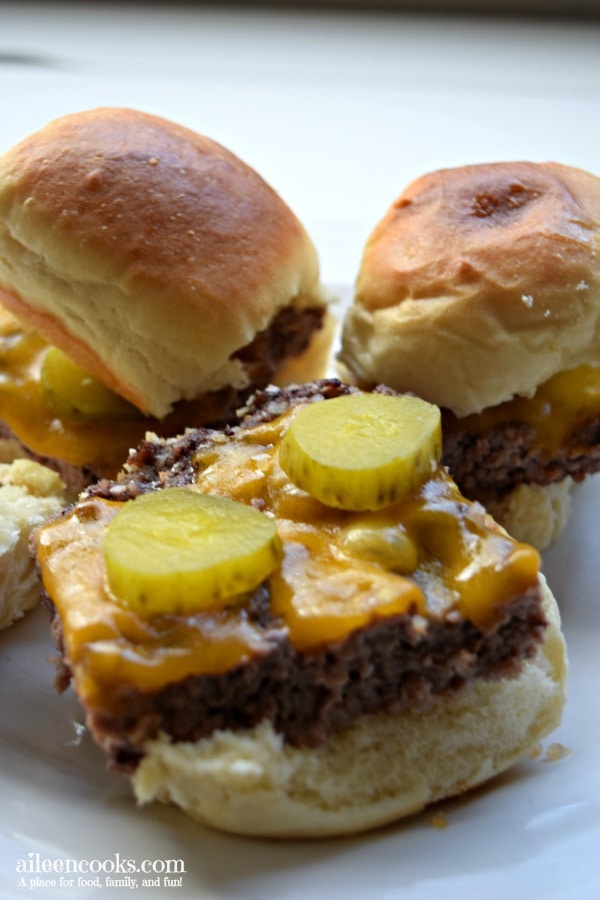 I avoid the grill. It's my husband's territory. I stick to the kitchen and he sticks to the grill. It works for us.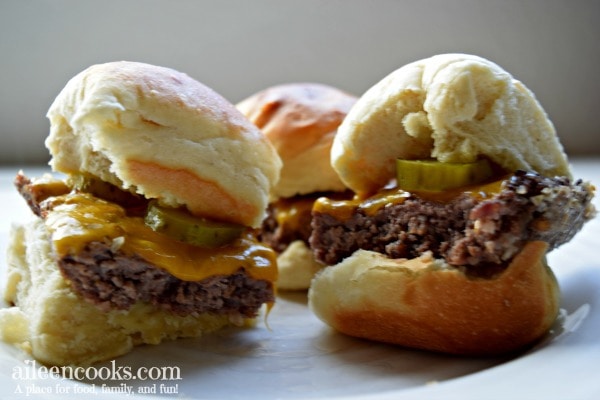 Don't get me wrong, my husband is happy to heat up the grill and make us some burgers. But with the move  and his new position at work, he has been working some long hours. Sometimes he gets home after we are in bed – so it's not really a viable option on a work night. So now we make sliders. And they are amazing. Did I say that already? Just make them and you'll see. 🙂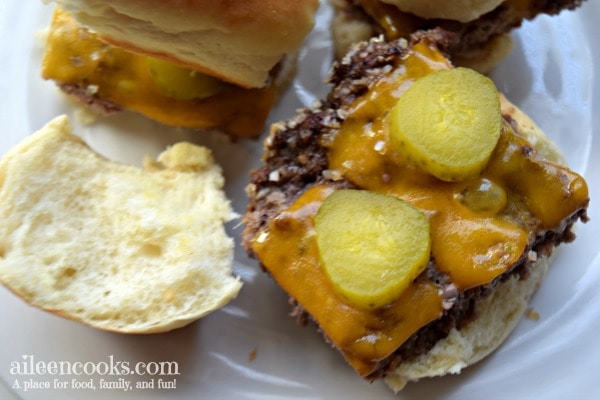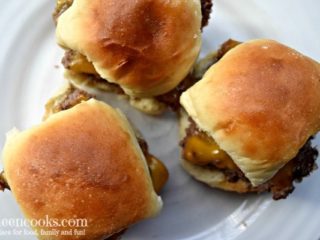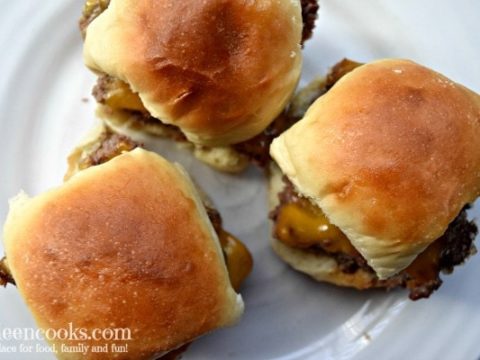 Yield:

6
Easy Cheeseburger Sliders
These easy cheeseburger sliders are a delicious 30-minute meal reminiscent of White Castle hamburgers.
Ingredients
1/2 cup dried minced onion
2 1/3 pounds ground beef
salt and pepper to taste
1 tablespoon garlic powder
6 slices cheddar cheese
12 dinner rolls
24 dill pickle slices
Instructions
Preheat oven to 400 degrees.
Spread the dried minced onion on the bottom of a 9x13 baking dish.
Press the ground beef into the pan until it is in an even layer.
Season liberally with salt and pepper.
Sprinkle with garlic salt.
Using a straw, poke holes all over the ground beef.
Bake for 20 minutes.
Removed beef from the oven and carefully drain the fat without letting the beef fall out of the baking dish. Pat the top with a paper towel.
Switch oven to broil.
Arrange the cheddar cheese slices evenly across the top of the beef.
Broil until melted - about 30 seconds.
Slice into 12 equal squares.
Cut your dinner rolls in half and place one cheeseburger square into each roll.
Top each cheeseburger slider with 2 pickle slices and serve.
Nutrition Information
Amount Per Serving
Calories

660
Nutrition information is an estimate.
Recipe Source: This recipe was adapted from Mommy's Kitchen.