Mrs. Grossman's Sticker Club Review
Are you looking for a fun and affordable subscription box for your child? Does your child absolutely love getting mail? Are they a huge fan of stickers? Then, Mrs. Grossman's Sticker Club may be for you! Keep reading for our full review of Mrs. Grossman's Sticker Club! Thank you to Mrs. Grossman's Stickers for sending us a sample to facilitate this post. This post contains affiliate links.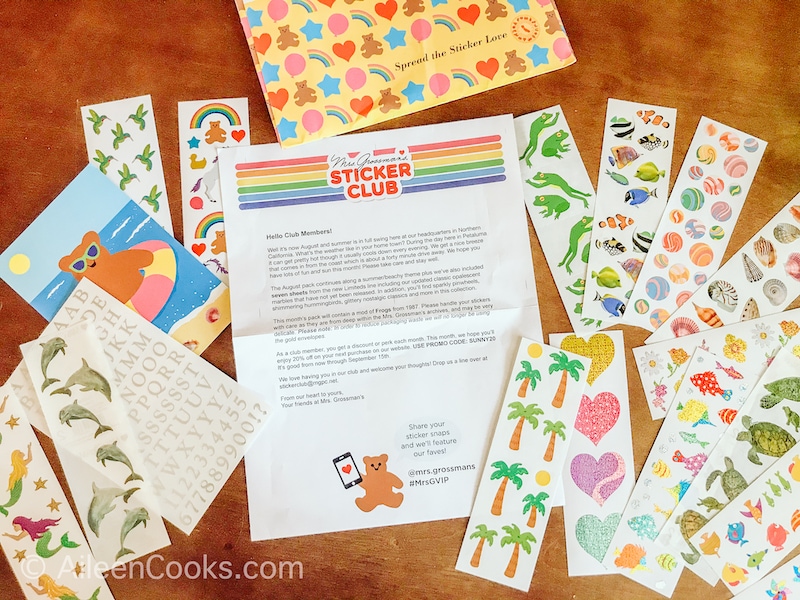 Welcome back to another week of Subscription Box Sunday! Every week, we review a different subscription box for you to help you decide which box will be best for your family! Make sure to follow us on Instagram and subscribe to our newsletter so you never miss a week of Subscription Box Sunday.
PAST SUBSCRIPTION BOX SUNDAY POSTS:
About Mrs. Grossman's
"Mrs. Grossman's has been producing stickers and creative products since 1979. Our iconic designs have delighted millions of children and adults worldwide. We believe in the power of stickers. We believe in their simplicity and goodness. We believe in the joy they generate. Stickers make people happy. So whether you make something with our stickers or give them as a gift to another—we invite you to Spread the Sticker Love!"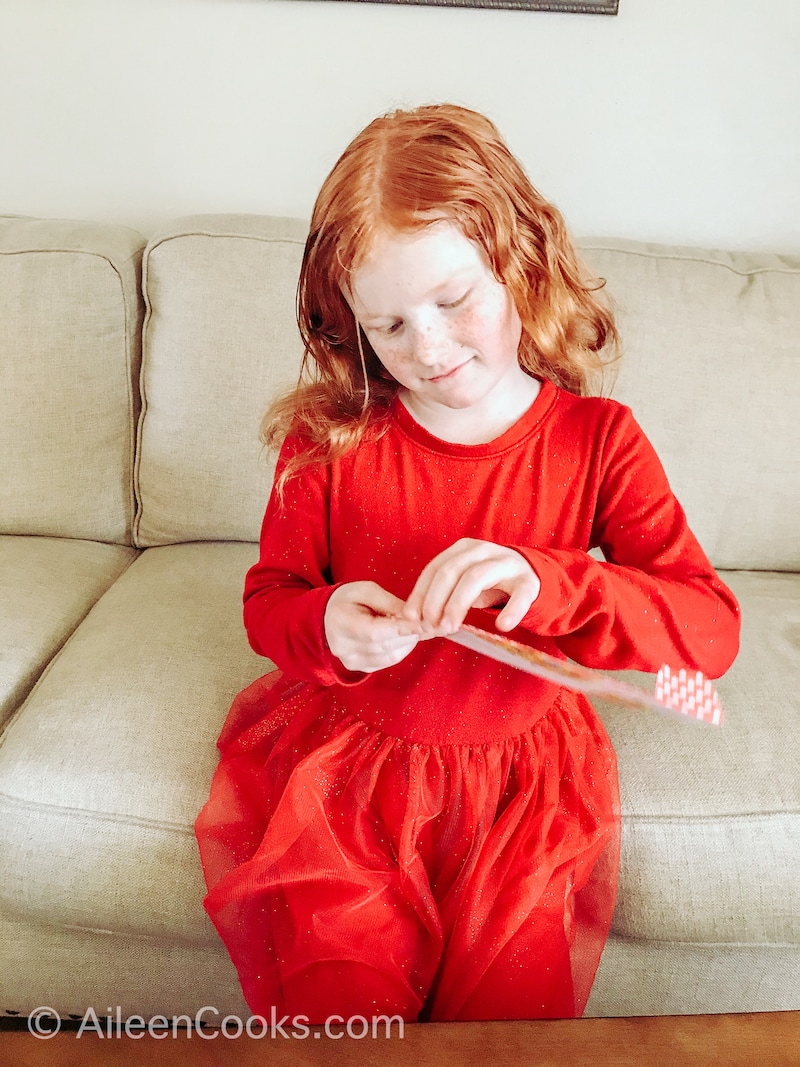 Mrs. Grossman's Sticker Club Review
Mrs. Grossman's Sticker Club sends a colorful envelope packed full of stickers in the mail every single month. I don't know about you, but my kids LOVE getting mail. I don't blame them – anytime I get something in the mail that isn't junk or a bill – I get excited!
The envelope was bright and colorful. It had been sitting in my office for a couple of months because of my unexpected pregnancy complications and my kids had been begging me to let them open it. I finally said "yes" and all three dug into stickers.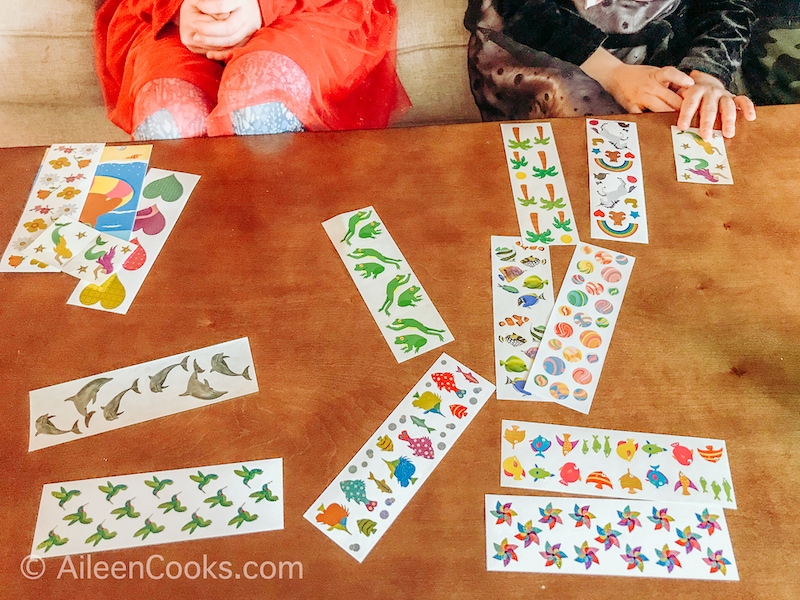 I love that the sticker club included a great variety of stickers – different colors, themes, and sizes. There were plenty of stickers to go around and we were able to easily split them up between the three kids.
Each monthly envelope also includes a post card that you can send to a friend or family member. In the current state of the world, having the opportunity to reach out to someone you may have not seen in a while in an unexpected way is wonderful. I love that the postcard is included.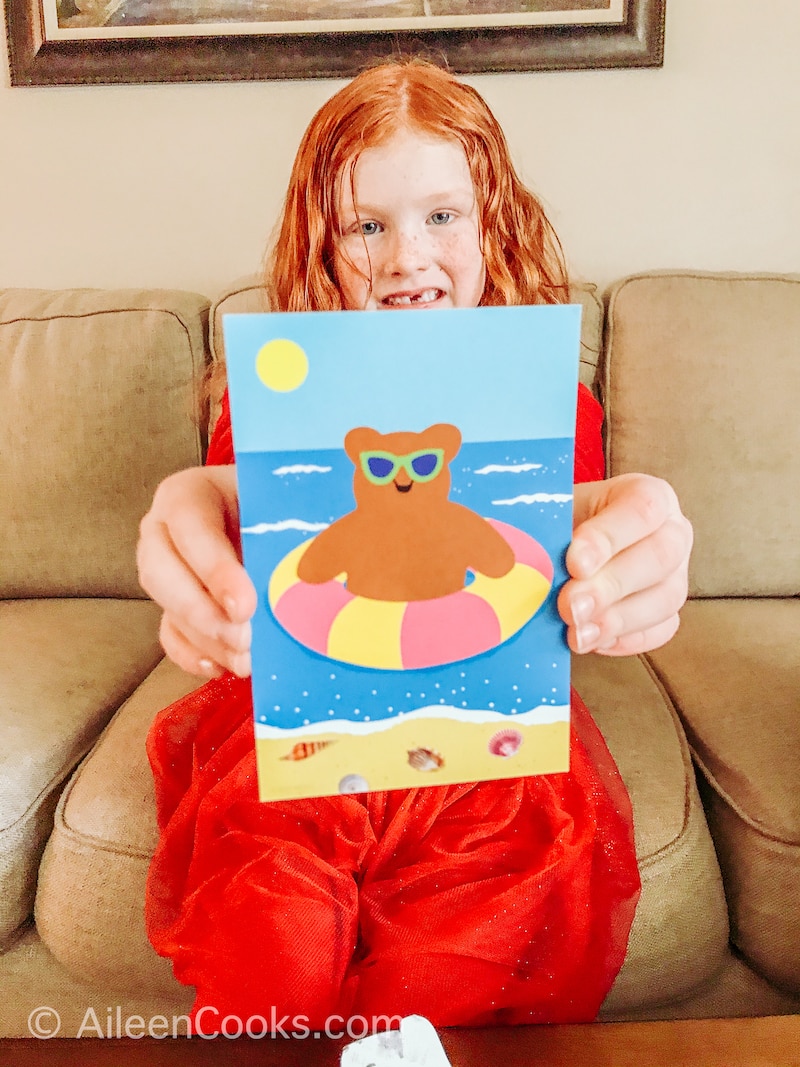 The stickers themselves are a combination of Mrs. Grossman's cute designs, early releases, and hard-to-find stickers. If you already enjoy buying and collecting stickers, than signing up for this club is perfect.
How much does Mrs. Grossman's Sticker Club Cost?
At the time of publication, the sticker club is $12.95/ month. This is the most affordable subscription club for kids we have featured. Join the sticker club.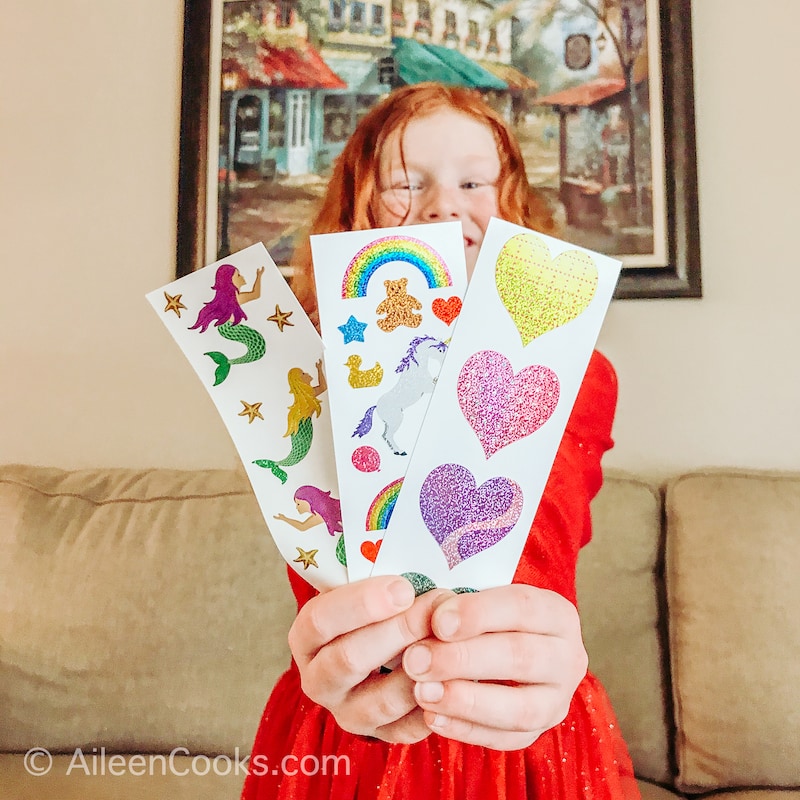 Fun crafts to make with stickers:
If you decide to sign up for the sticker club, make sure to save this post so you can try one of these fun projects with your kiddos!
Draw a scene – Have your kids draw a scene (like the beach picture my son drew) and add the stickers on top!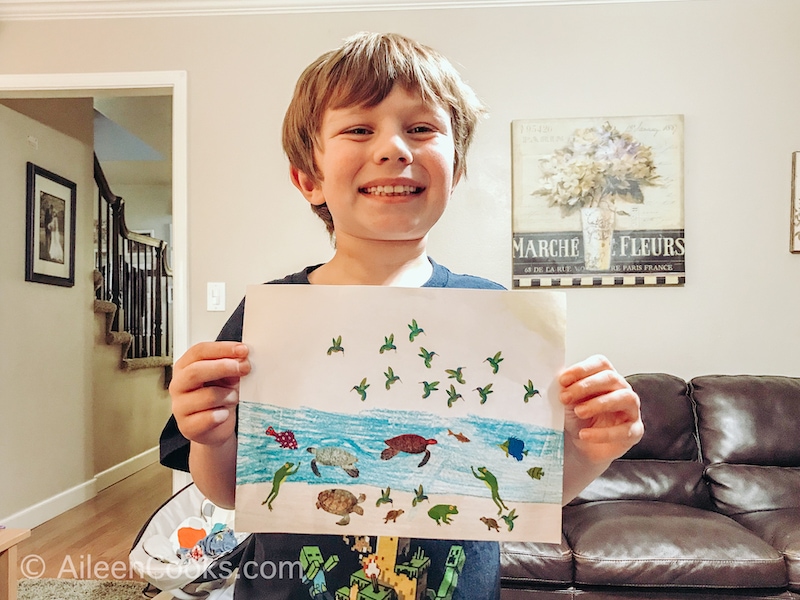 Sticker Treasure Tins – This is a fun sticker craft for kids that has them making their own treasure tins with stickers + decorative tape. A great party craft or gift!
Foam Sticker Roller Painting – Foam sticker is a great process art activity for toddlers! It's a really easy activity to set up, it costs very little, and the finished paintings are great to keep for wrapping paper.
DIY Sticker Books – Make your own sticker book to save all of those Mrs. Grossman's Stickers with upcycled packing paper and paper bags.
Sticker Stick Puppets – This super easy craft takes just minutes to make and can be turned into a fun way for kids to make up their own stories.
Sticker Dot-To-Dot – For younger kids, have them place stickers all over a paper and then connect the dots (stickers). This is a great way to extend the fun with stickers for toddlers and work on those fine motor skills.
Create Sticker Tales – These stickers tales are lots of fun! They help children learn how to write a story and can give a great spark to their imaginations.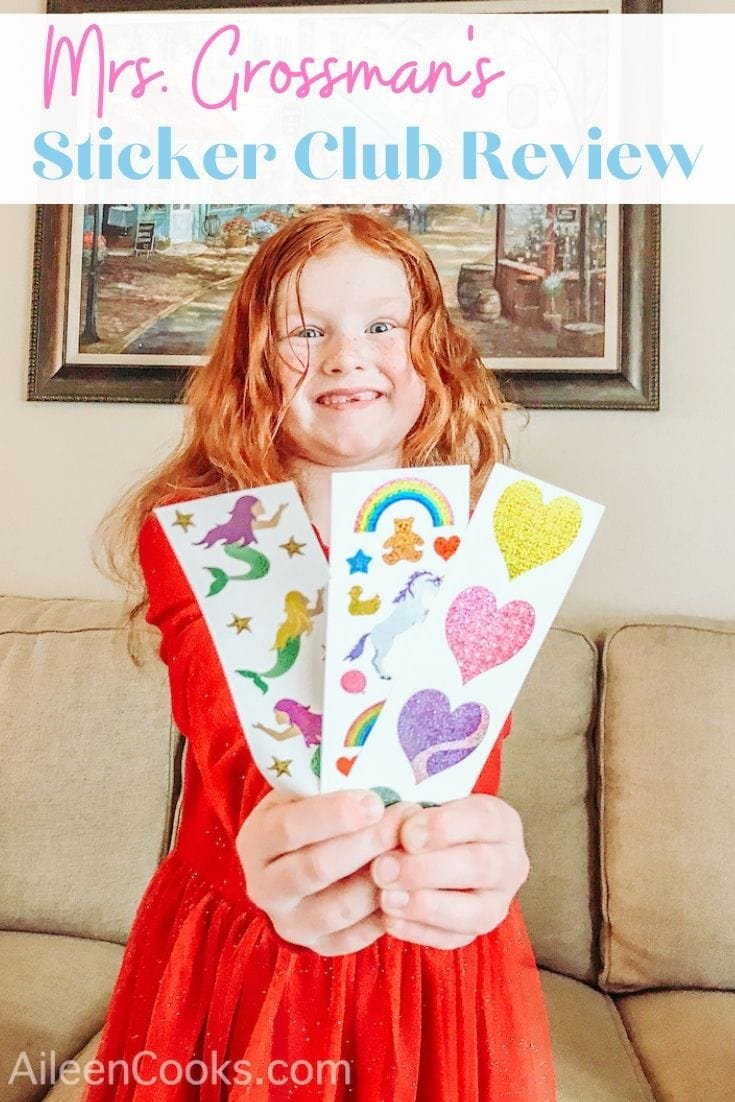 How to store stickers?
Since you will start accumulating lots of fun different stickers, it's probably best to plan on where to store your sticker collection. I love these plastic storage boxes. They are actually photo boxes, but are the perfect size for storing sheets or individual stickers. They are just the right side and could be used to divide stickers up into different categories.
Another way to store stickers is in a three ring binder. Add plastic binder pockets to divide the stickers up by theme and easily see what stickers you have.